I'm partnering with Alamo Rent A Car to bring you these travel-related questions to ask kids before your next trip. They are designed to help you plan the perfect family vacation and keep your sanity at the same time.
How to get the "Perfect" Family Vacation?
There is such a thing as the "perfect" family vacation! You may not believe me, but hear me out. It's true that when traveling with kids, anything CAN and usually does happens. There are all kinds of adventures, some good and some..… well let's just say they are a different kind of adventure. A perfect vacation isn't the one that goes exactly as planned. It's the trip that everyone has fun on and one where you create memories together that fuel those "Do you remember when we went to….." stories for years to come. THAT is the kind of vacation I consider to be perfect.
I have found that when I get the kids involved in planning the trip, we get the nearly perfect vacation. The one we all look forward to and have a great time on. By getting their input, I learn a few things like:
Where they'd like to go
What they want to see
What activities they want to do
This information helps me create a trip that is as close to perfect as I'll ever get. Sometimes the kids' answers surprise me. On our recent Disney Cruise to the Bahamas, as part of the Disney Social Media Moms Conference trip, I asked them about the types of shore excursions they wanted to try. Snorkeling and relaxing on the beach were what they wanted to do. No sites, no excursions, just swimming and playing in the sand. So that's what we did and we all LOVED it!
Questions to Ask Kids
To get the kids involved in the perfect family vacation, start asking questions. We love playing the game "Would You Rather?" It's a fun game at any age and can be used to help plan a trip. Below I have included a few fun Would You Rather? questions to help you get started. These questions to ask your kids are inspired by a recent survey from Alamo Rent-A-Car's "Scenic Route" called "Spring Break Quiz: Where Should You Go?" If you haven't already seen this, head over there now, take the quiz, and see what type of vacationer you are.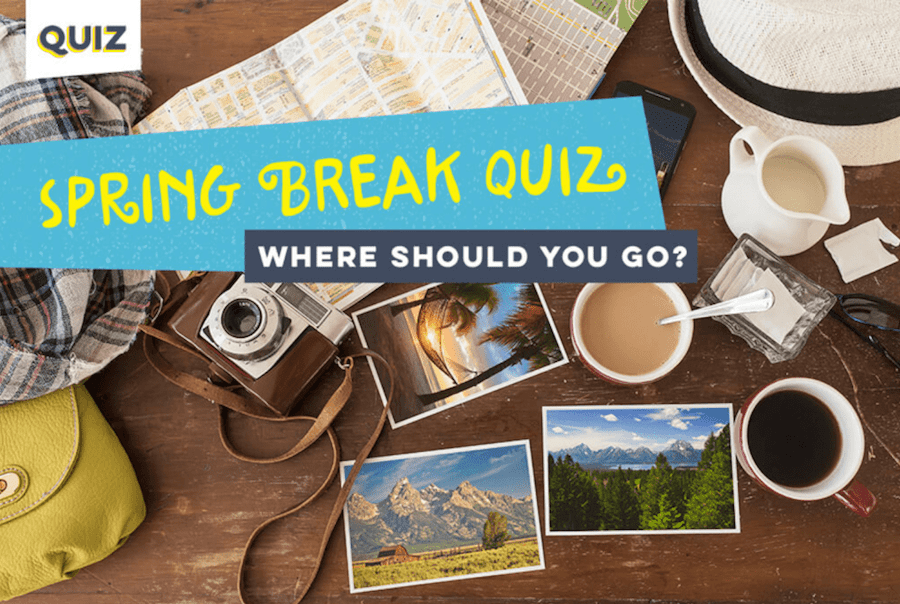 No surprise, I was a split between the Urban Explorer and Future Park Ranger. What about you?
Each question on that survey and the questions below help you get the conversation started. Simply asking, "Where would you like to go?" will often result with an "I dunno" or a shrug. But these fun questions start the dialogue and the answers can lead you toward a vacation that you'll want to plan together.
Would you Rather:
Pack your hiking boots, snow suit, or beach ball?
Swim with sharks or climb a mountain?
Visit a museum or play in the pool?
See wildlife, your favorite cartoon character, or something you haven't seen before?
Go camping, enjoy a room with a fireplace, or sleep on a boat?
Grill a fish you just caught for dinner or try steamed dumplings?
Take a guided tour or explore on your own?
Try a new activity or eat a new food?
Ride in a 4 wheeler or sit on an air conditioned bus?
Would you rather dance at a luau or learn to count a different currency?
These questions to ask the kids are just the beginning. Once you have an idea of where everyone wants to go and what they'd like to do, you can start planning. Alamo's Scenic Route has some great suggestions on where to go with your family. Take a look and find the perfect family vacation for you.
Do you get the kids involved in trip planning? If you do, please tell us in the comments below how you do it and any tips you've learned along the way.