This article on how to reverse sun damage is sponsored by Goddess Garden. All opinions are my own.
When you are an active person, you find yourself outdoors a LOT! No matter what time of year, there are always errands to run, things that need doing, and fun activities you'd rather be doing outside. Like many people, I think more about skin protection more during the summer months. But I should be worried about sun damage ALL YEAR LONG.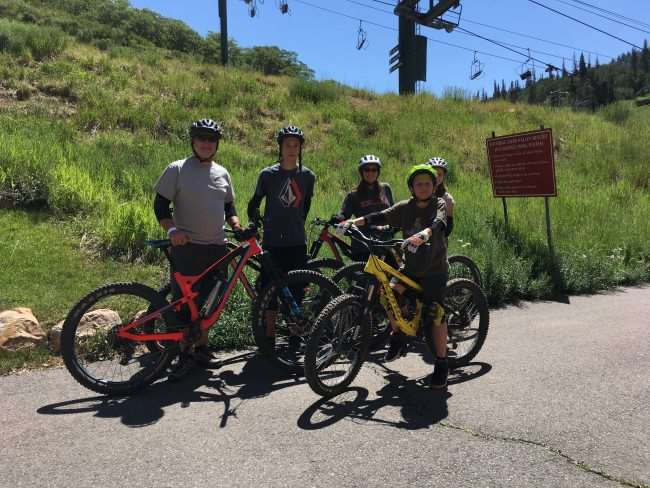 90% of visible skin damage is caused by the sun. Any time I am exposed to the sun, I am at risk for sun damage. You are too! Luckily, it's NOT too late to repair and reverse sun damage.
Skin Protection is More Than Preventing Sunburns
According to the Skin Cancer Foundation, the sun causes 90% of all visible skin aging. Most of that skin damage isn't caused by sunburns, but by exposure to UVA rays. When you've been overexposed to UVB rays, you know it as a sunburn. But UVA rays are VERY different. UVA rays go deeper into the skin, changes the skin's DNA, and accumulates over time causing damage to go unseen for years.
Goddess Garden, my go-to brand for mineral sunscreen, gave the best analogy of how UVA rays damage the skin over time.
"If you were to lay a thin slice of cheese on top of scrambled eggs, it might hold its shape for a while, but eventually, the cheese will start to take on the shape of the scrambled eggs below."
I used to think wrinkles were just a sign of aging. They are actually signs of skin damage caused by UVA rays. Over accumulated exposure, we can all see how UV rays affect the skin from the inside out. That analogy above is a pretty good visual of how the sun's UVA rays affect our skin.
Year Around Sun Protection
Sunscreen isn't like white pants after Labor Day. It's not something you put away when you close up the pool. For years, many people were misinformed and taught that sun protection was unnecessary after summer was over. UVA rays are strong year around and can travel through clouds and glass.
Now we are learning that it's VERY important to use sunscreen in the winter and fall. During the winter months, the protective ozone layer is thinner allowing for more sun exposure. In addition, snow reflects as much as 80% of the UV rays back at us.
Repair & Reverse Sun Damage
Now is the perfect time to repair damaged skin caused by UVA rays. Like with most things, it is best to boost the body's ability to heal itself naturally. Here are a few tips to help you repair and reverse sun damage.
Use a serum that goes deep to help repair past damage.
Clean the skin with a gentle cleanser that will remove dirt, grime, dead skin, etc.
Hydrate the skin and replenish with key nutrients that are lost throughout the day
Wear a daily mineral sunscreen to protect against future damage.
Goddess Garden's evening skincare products (French green clay cleanser, hydrating serum and brightening night cream) do all of that to help you reverse sun damage naturally. And healthy skin is always in season!
Natural ingredients, like those used in Goddess Garden's products, soothe and repair the sun damage that causes wrinkles, dark spots and other pre-mature skin aging caused by the sun. Read more about each of their products in this Why did we create a "Sun Repair System"? article. With products like these it's never to late to help reverse sun damage and give your skin the help it needs to be naturally beautiful.
SaveSave
SaveSaveSaveSave