10 Ways to Get Active as a Family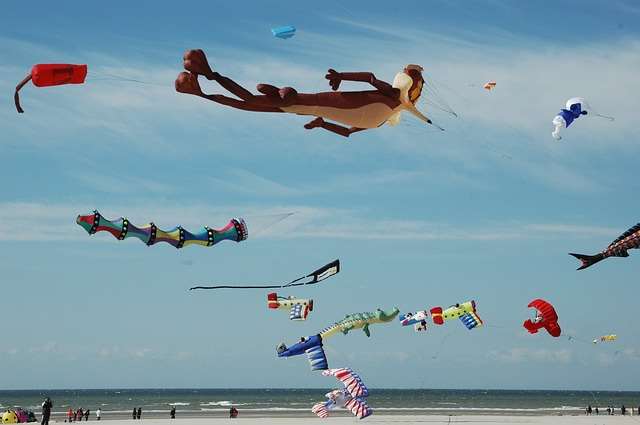 Fly a Kite
Cue the song from Mary Poppins, "Let's Go Fly a Kite. Up to the Highest Height……"
When the breeze is right, go fly a kite. You can buy a kite or make your own. Making your own kite can be fun. Take a look at the Benjamin Franklin kite from PBS
Break out the Twister mat
Who doesn't love a game of Twister? It gets you moving and is fun to play.
Spring Cleaning
Make a game out of household chores and get the house clean. Make it a race or play some music to rock out as you clean.
Get Rolling
Head to a local skating rink and go roller skating.
Ride bikes after dinner
Get out and cycle the neighborhood or go to a local park.
Remember to print this month's family fun calendar.
Create a Meal Plan
Sit down as a family and create a list of meals you want to cook this week. Studies show that when kids help plan and cook meals, they get excited, and are more likely to eat those meals. This can help even the pickiest of eaters try new things.
Get our April Family Friendly Meal Plan here.
Get to Work in the Yard
Plant flowers or start a garden. For many of us, the last frost date is past or almost here. You can grow fresh veggies for the family.
Wash the Car
Kids all love to play in the water. So get out and clean the winter grime off the car. Kids can also wash their bicycles and get them ready for a spring ride.
Get Walking
Get everyone in the family a pedometer and get walking. Make it a challenge and set weekly goals to make it fun. Don't forget the dog on your walks. They need exercise too.
Have a Ball
Grab a ball and head out for a game of basketball, tennis, catch, etc.
I hope this gives you plenty of ideas for family fun this month. I hope you'll get out and create great family memories together.
How do you like to get active as a family. Share with us below in the comments or share on social media and tag us with hashtag #lilfamadventure