This week, I am back with a summer clean eating meal plan. This week we are grilled most nights, wiping up a quick stir fry, and using the crock pot as part of a breakfast for dinner. As sides, we're whipping up quick and easy salads and adding fresh summer fruit.
This plan includes a few of my new recipes and a few from fellow food bloggers that I have been dying to try. These recipes and meals are all perfect for summer meals because they are all easy to make and won't heat up the kitchen. This week, the weather will be stiflingly hot with temperatures in the upper 90's and lovely Oklahoma humidity. The last place I want to be is in a hot kitchen. At least when I grill outside when it's not so hot and I can get everything on and cooked quickly.
Sunday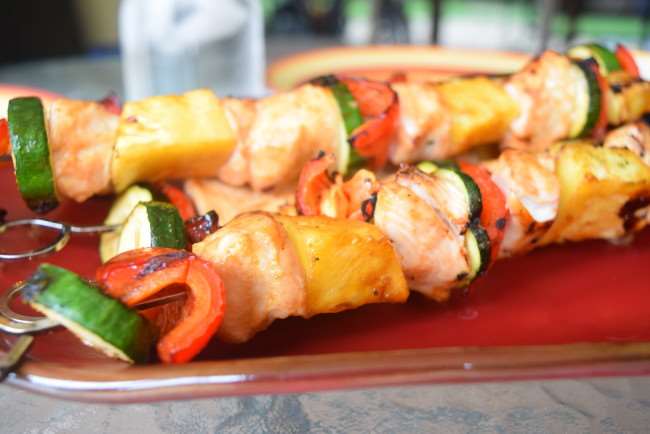 Chicken and Vegetable Skewers, grilled pineapple, green salad with Maple Shallot Vinaigrette
Meatless Monday
Gazpacho from Lydia's Flexitarian Kitchen, pita bread wedges with hummus, cheese board with assorted cheeses and raw nuts
Tuesday
Potato and Sausage Stir Fry from Homemade Food Junkie, Caesar Salad
Wednesday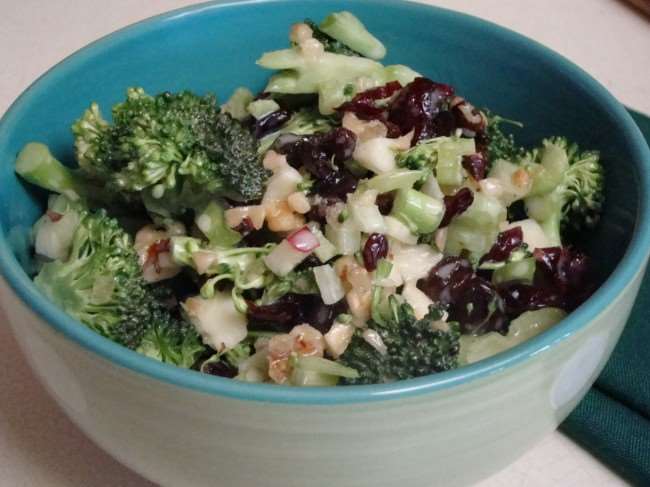 Leftover chicken from Sunday, Brocoli Cran-Apple Salad, Black bean and corn salsa with tortilla chips
Thursday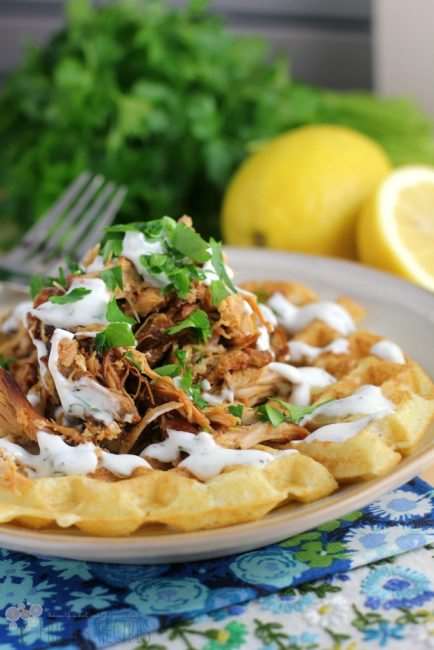 Honey Sriracha Pulled Chicken and Waffles from Erica's Recipes and Chili Fruit Plate
Friday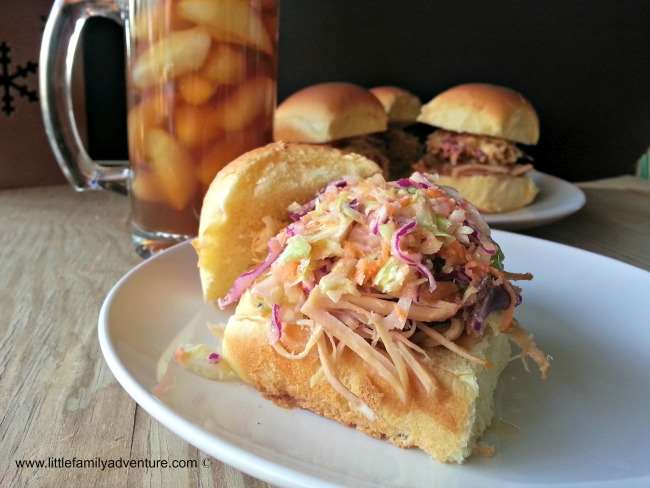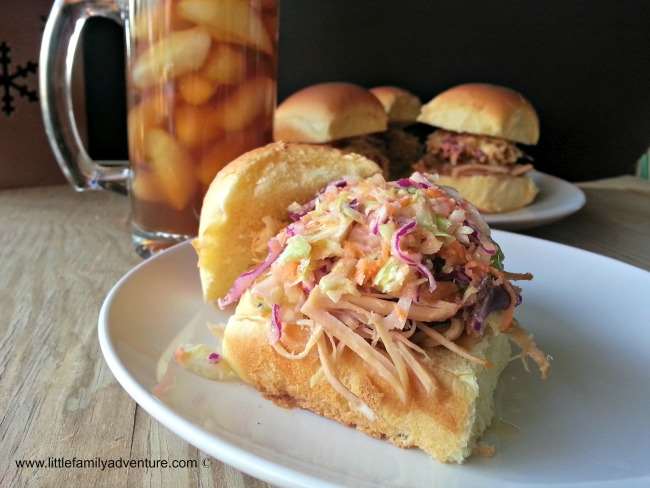 Leftover pulled chicken on sliders (similar to these pork sliders in the image above) with tricolor coleslaw, watermelon slices
Saturday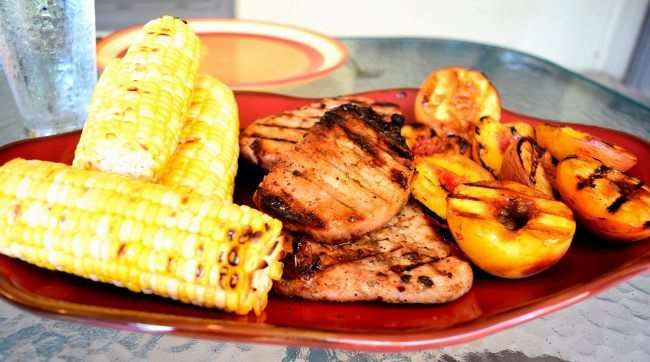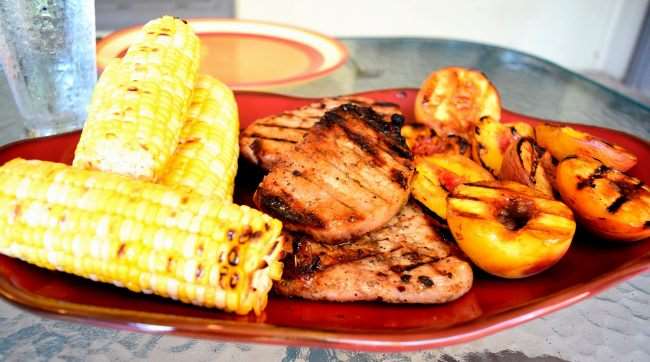 Spicy Grilled Pork Chops, Cinnamon Grilled Peaches, and Corn on the Cob
That's what's cooking this week. What are you cooking this week?
If you are looking for more meal plan inspiration, check out: