When you like something, you want to support it. If it's a food or restaurant, you want to tell your friends and return to it, again and again. If it's a business that's producing fantastic products, has a mission of supporting its community, or has practices that you admire, you want to support them. Many times, the best way is with your wallet.
Disclosure: This is a sponsored article on behalf of Stonyfield Yogurt. All opinions are my own.
As consumers, we all have something to say. We want companies to understand our needs and produce goods to meet those needs. But sometimes it feels like one voice isn't heard in a sea of noise. But it can, especially when coupled with how we choose to spend our money. You can support and buy from those businesses and brands that are doing good, producing products you actually want to feed your family, and make a positive impact on our world.
If you are a returning reader, you may know that I have been a Stonyfield YoGetter ambassador for over a year. Last fall, I went out to Vermont to visit 2 local dairy farms that work closely with Stonyfield.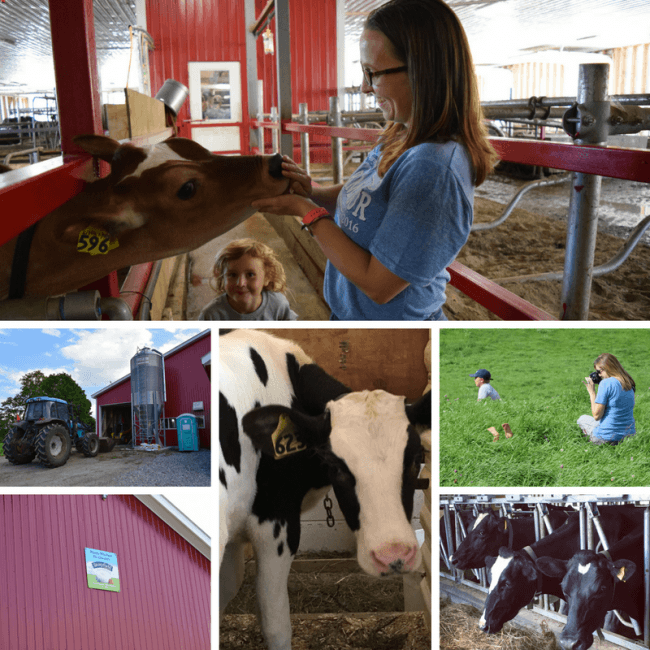 That trip was more than just seeing a cows and farms. I saw the people behind the brand and how a business, like Stonyfield, was making a difference in their community to help family run dairy farms grow and create a sustainable business system for their families.
In past years, we have heard about the interconnectedness of farms, food, and our health. We often talk a lot about the products and ingredients lists, but not so much about the companies behind those products. On that Vermont trip, I saw firsthand how Stonyfield is committed to supporting their community, helping partners grow, and produce high quality products for the public.
Stonyfield recently announced they have become a certified B Corporation. They posted this to their Facebook page:
"At Stonyfield we believe that we are all in this thing together – and by thing, we mean the world. Thinking about the social and environmental impact of everything we do helps our business, helps the people around us, and ensures a happy future for the cows that make our milk. We're super excited to join a global movement of people using business as a force for good! We're now a certified B Corporation. Learn a little more about why we became a Certified B Corporation®: http://www.stonyfield.com/bcorp"
Traditionally, businesses have been focused on making money for their shareholders. The B Corp movement takes this a step further and addresses the impact of a business or corporation on its community and the world. Before this announcement, I wasn't sure what a B Corp was and I know I'm not alone.
What is a B Corp?
"B Corps are for-profit companies certified by the nonprofit B Lab to meet rigorous standards of social and environmental performance, accountability, and transparency."  Basically, a B Corp is setting a standard for business that goes beyond the bottom line and focuses on being a force for good in their communities and around the world. You can read more about it here.
You can also learn more by listening to this Tedx Talk from Jay Coen Gilbert, Founder of B Lab. He talks about the evolution of capitalism and how B Corporations have the power to good within their communities.
Today, there are more than 1,600 Certified B Corps from 42 countries and over 120 industries working together toward 1 unifying goal: to redefine success in business.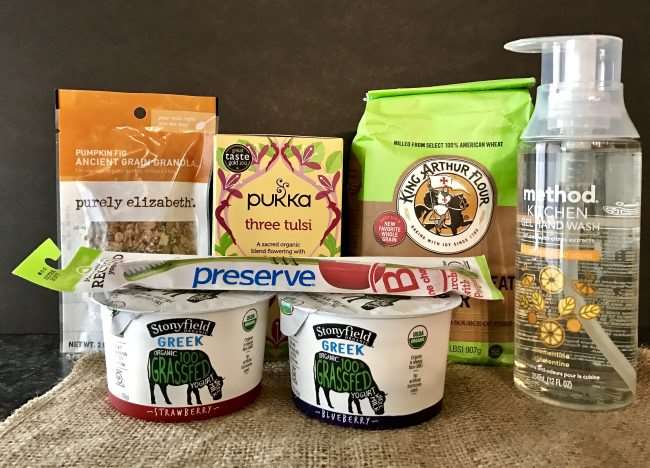 Some of the B Corps you may already know and/or use are:
Preserve
Pukka
Purely Elizabeth
King Arthur Flour
Method
Pete and Jerry's
Together B Corps are combining their voices and businesses for good. They are making a positive impact on the environment, on their employees, and the products they provide.
Here's an example of how preserve is doing more to have a positive impact on its community, employees, and the world. Just like looking for Fair Trade certification for coffee and chocolate, a B Corporation certification verifies that a company is interested in doing more and looking at more than just their bottom line. That's something I can appreciate and support.
I hope that you'll take a moment to learn more about how the brands you buy are supporting community initiatives, helping their employees, and being a vehicle for good.
If you have a favorite product that's from a B Corporation, please share it in the comments below. We'd love to support more B Corporations and support those business with our wallets.
Disclosure: I was provided complimentary products as a Stonyfield YoGetter ambassador.