A guide to being more sustainable, being stylish, and find discount outdoor women's clothing
Getting up and getting outside might be more important than ever right now. With schedules and routines in complete disarray, feelings of anxiousness are at an all-time high. Staying active, especially outdoors, can help to alleviate some of the stress from the uncertainty we're currently experiencing too. One silver lining throughout this pandemic has been some of the stories about the Earth starting to bounce back from damaging human behaviors. As we move forward into the "new normal", being mindful on environment impact will be important.
Now is the time to dig in with our individual efforts for a more sustainable lifestyle. One easy way to do that is with the clothing choices we make. Many outdoor women's clothing brands I love are already ethically-minded and produce clothes perfect for family or solo adventuring. I have been buying vintage or second hand for many years. Check out ways you can sustainably build your wardrobe, be budget conscious, and always ready for an outdoor adventure!
Shop Clothing Consignment
As with any hobby, there are always those who go all out buying the gear or supplies they'd need to get started. Some never quite get around to the activity and end up donating nearly brand new equipment. Shopping from thrift stores can be a great way to save money on items and clothes that are in great condition still. More important than the savings, is that shopping secondhand clothing is one of the best ways to ensure that clothing stays out of landfills. Studies have shown that extending the lifespan of our own clothing is what individuals can do to best curb the reliance on fast fashion. This means that when you need to supplement your wardrobe or replace something, shopping thrifted goods is the next best thing. If you can't stretch the life of your own clothes, you might be able to do so for someone else's.
Utilize Social Media Marketplaces
Another great place to check out to find outdoor clothing, is right on your favorite social media platform. Think of these spaces as garage sales but right online. This can help connect you with people in your area who have what you need. The importance of staying local is that the closer the seller is to you, the less distance the clothing would need to travel to get to you. As far as sustainability goes, reducing one's carbon footprint should always be a measure you're keeping in mind. An active lifestyle can take a toll on your clothing, especially when you're out exploring with your children! Keeping up with them and taking care of their clothes can be especially challenging when your family is out there testing the durability of their garments first hand. Oftentimes people are looking to get a little something back for their purchases rather than just throwing them away, so social media marketplaces are another way to keep clothing in circulation.
Clothing Swaps
One trendy, new wave sustainability practice, is the clothing swap. Friends are getting together and trading their clothing with one another. Not sure what is involved in hosting a clothing swap? Check out what others have done, or make your own rules! This could be a particularly great way to get your hands on your outdoor garment needs! Which of your friends do you invite to your outdoor adventures? These would be the ones you'd definitely want to include in your swap! The more people you include, the wider variety of sizes and styles. Since it's your party, you could even give it a theme, and specifically, ask your friends to bring their activewear to barter. At this time, if you're trying your best to maintain social distancing practices, choose a group of friends and do a virtual viewing of the clothing. Then if anyone wants to exchange, you can designate drop off/pick up spots at your houses to maintain distance. Be sure to wash the clothes before wearing them!
Sustainable Brands
Besides taking advantage of these previously mentioned ways to get clothing, another option would be supporting ethical brands that are making efforts to curb poor practices on their end. Find some of our favorite sustainable summer clothing for her here. The scale and impact in which designers source, produce and distribute clothing is much larger than the practices of individuals. This means that efforts from the brands themselves can have a quicker impact on the sustainability of clothing. So while it's important for us to keep clothes in circulation for longer, and to not throw away clothes, it's just as important to end the reliance on fast fashion brands.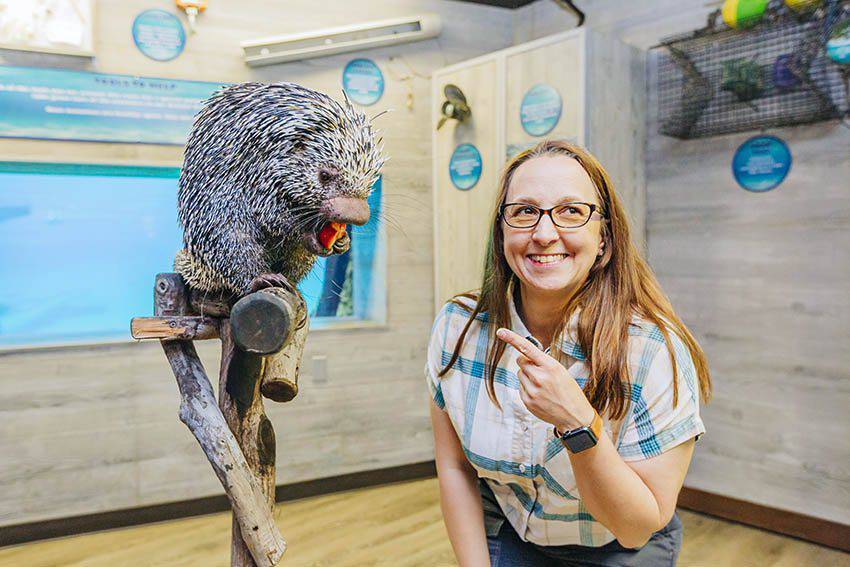 It can be tempting, especially with children who are always growing or playing hard outside, to replace their clothes in the cheapest means possible. Fast fashion is known for keeping their prices low, but so is the quality. They are not designed to stand the test of time. It may not make sense for your family to invest in clothing the kids will grow out of so quickly, and that's ok. That's where the availability of shopping secondhand clothing is important. You and your partner are not as likely to grow out of your clothing, so maybe these sustainable brands are more feasible to shop for you.
ThredUp Coupon
Try buying second hand for yourself. Visit a local thrift store or consignment store. Online, try ThredUp.com where it's easy to shop from home. If you are new to Thred Up, click here to get $10 off your first order.