Disclosure: This gift guide filled with tech gifts for those you love the outdoors contains affiliate links. When you purchase through these links, we receive a small commission They that helps us share adventures week after week. Products below have been provided for review purposes. I'll only recommend and share products that I use and love myself. Thanks!
Outdoor enthusiasts love to get outside and unplug. So why a tech gift guide? Well, because there are a lot of tech items that make getting outdoors easier, safer, and more fun. Everything on this list is geared toward the outdoor person from the photographer to the person who wants to play in their own backyard.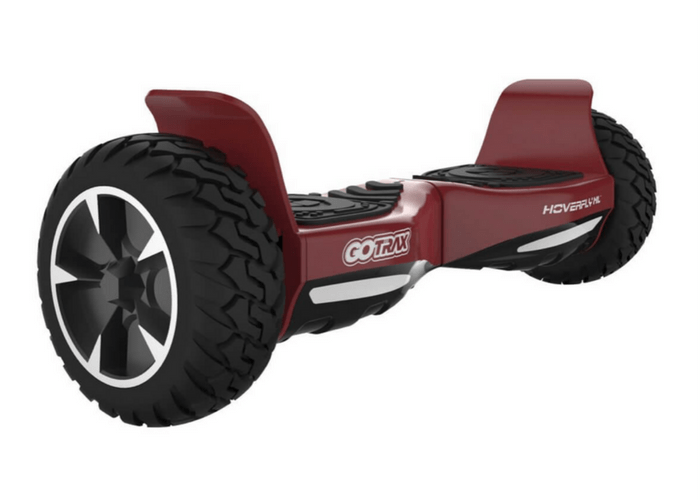 HoverFly XL from GOTRAX
Hoverboards are at the top of their holiday wish lists. Mix their love of the outdoor and tech in this heavy-duty off road-capable hoverboard. Dual 350-watt electric motors are capable of taking riders up to speeds of 11.4 miles-per-hour and 8.5-inch off-road tires climb up a 30 degree incline.  A single charge lasts for about 12 miles.  Bluetooth speakers kick out the jams, and an Android and iOS app allows you to monitor stats, control top speed and even unlock a "pro mode."
Get it here for $299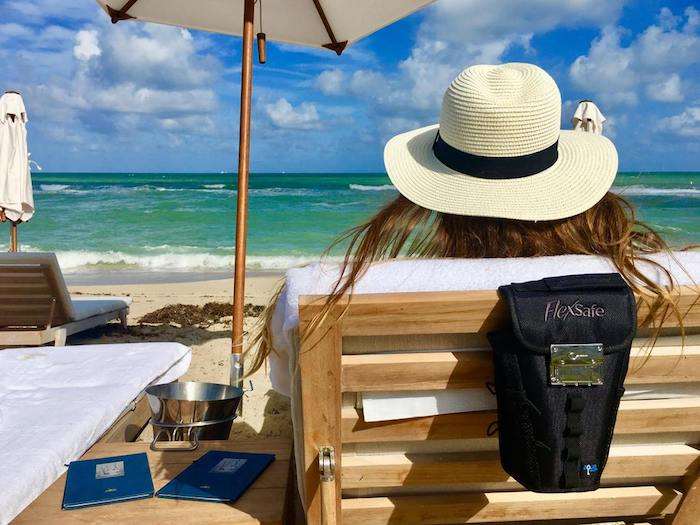 FlexSafe by AquaVault
Protect all of your tech toys and electronics when you travel with this portable vault. Made with a flexible, cut-resistant, RFID blocking material that keeps valuables safe. It can be attached to a beach chair, stroller, bicycle, golf cart, closet rod, and many more.  It's a unique gift that offers travelers safety and piece of mind.
Retails for $59.95, but you can get it here .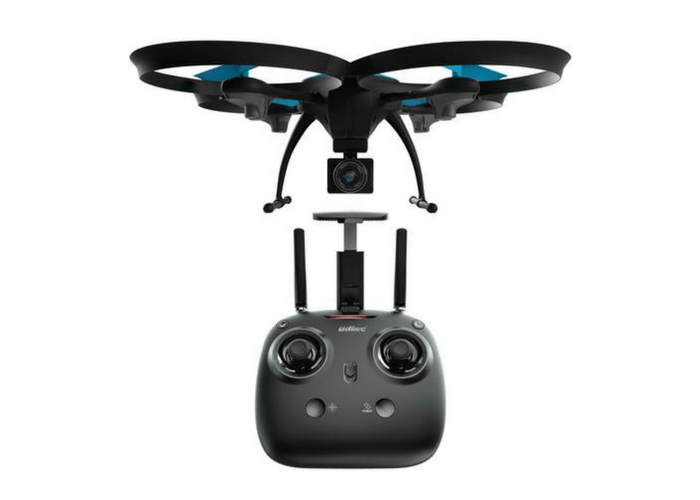 Blue Heron Drone from USA Toyz
Soar through the air and capture video with this quadcopter drove with live 720p HD camera.  Everyone is going to love flying this first person view drone. Features like one touch takeoff and touch down, altitude hold, and low speed mode make it a great drone for beginners. Imagine the images and video you'll capture on the adventure!
Get this drone here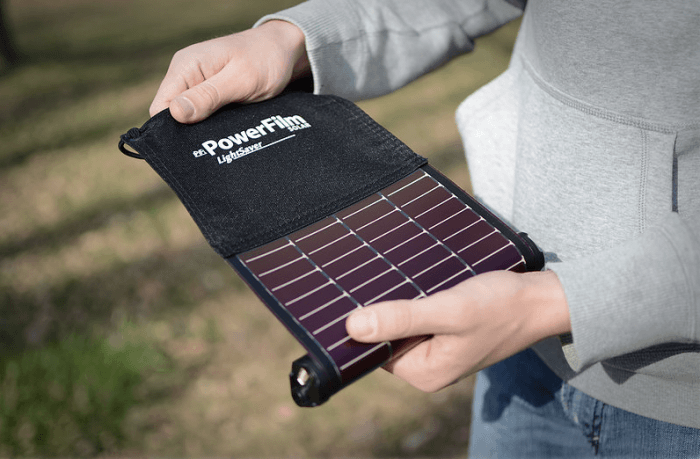 LightSaver Solar Panel/Battery Bank from PowerFilm
No adventure will slow you done when you have this 3,200 mAh solar powered battery. Designed, engineered and manufactured in the U.S. This battery bank weights 4.9 oz and is super durable. When not charging, it rolls up into a convenient to carry 7.8″ x 1.5" size. A single charge can power a phone 1.5 times. Perfect for travel and the outdoors.
Get it on Amazon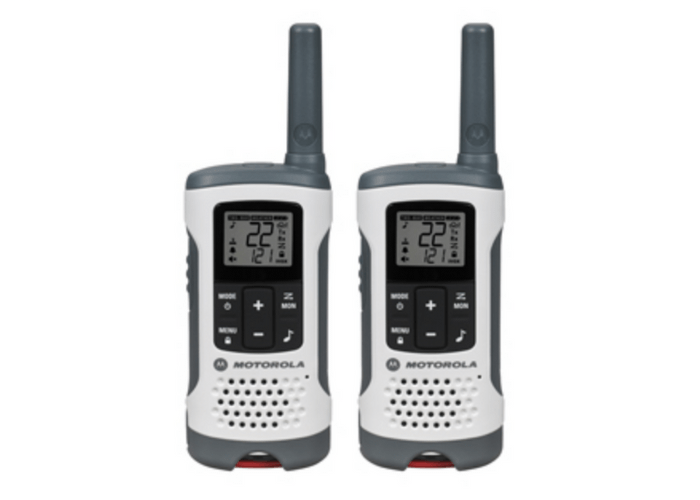 Motorola Talkabout T260 Radios
Ideal for keeping in touch with the whole group on family camping trips, the beach vacation and even caravanning to the big game. This light-weight, compact and durable radio comes packed with essential features, like NOAA weather channels and alerts, iVOX/VOX hands-free communication, too, so its easy to stay in touch and stay safe wherever you are, especially when out of cell phone range.
On sale at Amazon
AMP Solar Charger from Voltaic Systems
This compact solar charger is the perfect gift for busy families on your list. Store and charge (4,000mAh) phones or other USB devices anywhere the day takes them – from theme parks to soccer games to camping weekends. It even works as an emergency backup for when the power goes out.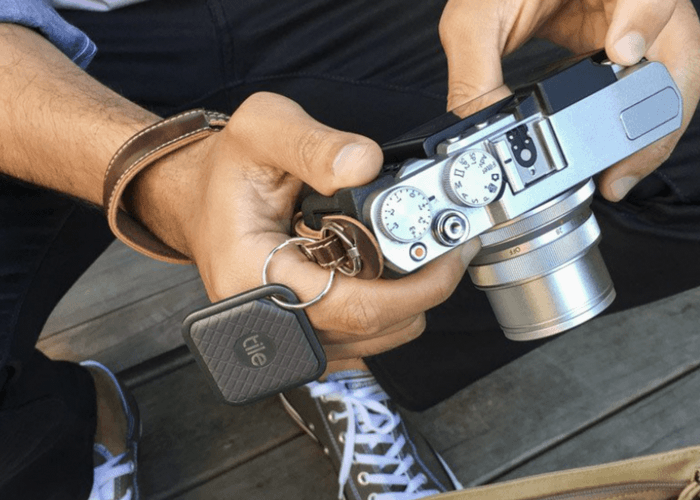 Tile Bluetooth Tracking System
Never lose track of luggage, gear, keys, or your bag ever again. Tile is a small Bluetooth devic that is perfect for families on the go. It keeps track of the things that matter most. Place Tile on luggage, outdoor gear, bags, keys, or yourself. Then use the app to help find what's missing. If it's your phone you're looking for, it works in reverse.
Find these Tile products on Amazon.com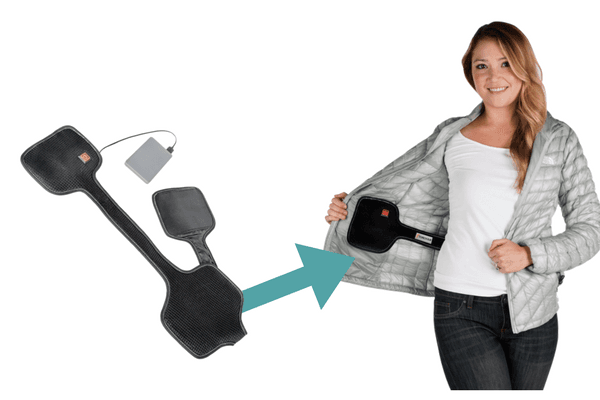 Torch 2.0 Coat Heater
Never be cold again with this battery-operated heater that is designed to fit seamlessly inside any style coat. With the help of Velcro, you can easily move the heater from jacket to jacket or share with a friend. It heats up to a comfortable 130 degrees. Great on cold winter nights, camping, or watching an outdoor winter sporting event.
Get one at TorchCoatHeater.com or amazon.com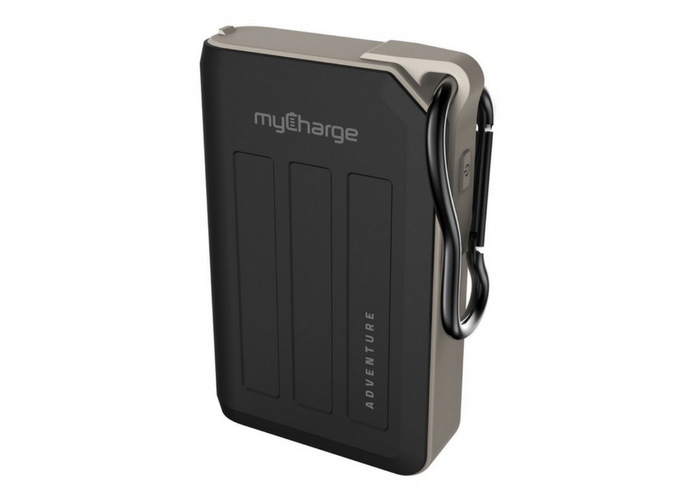 AdventureMax Portable Charger from myCharge
For the family that loves travel and being outdoors, this is the rechargeable portable charger perfect for their lifestyle. This 10500mAh charger has 2 USB ports and is outdoor proof!
Find it on MyCharge.com for $49.99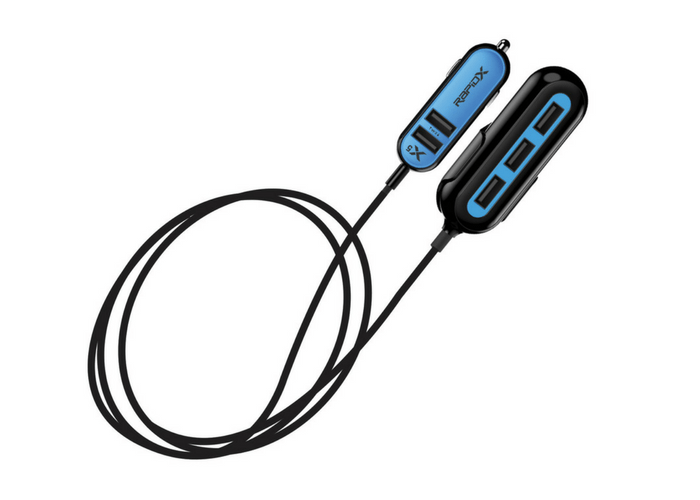 Rapid X5 Multi-Port Car Charger
Traveling families finally have a lighting fast way to charge all their electronics at once. This multi-port car charger has 5 ports that deliver between 2.0-2.4A. It's unique design has 2 ports for front seat passengers and an additional 3 for those in the back seat.
Available on Amazon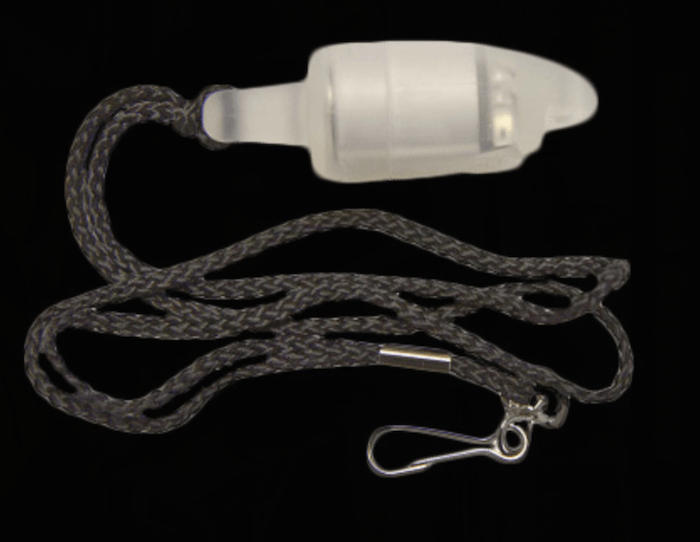 Emergency/Tactical Lights by Triage Lights
A great stocking stuffer! These E/T Lights are muti-use lights that can be used as an emergency flasher, trail marker, dog tag, or used to illuminate a tent, map, etc. They are durable and last for 4 days while on a constant selection and up to 12 days when flashing.
Get it here for $37.97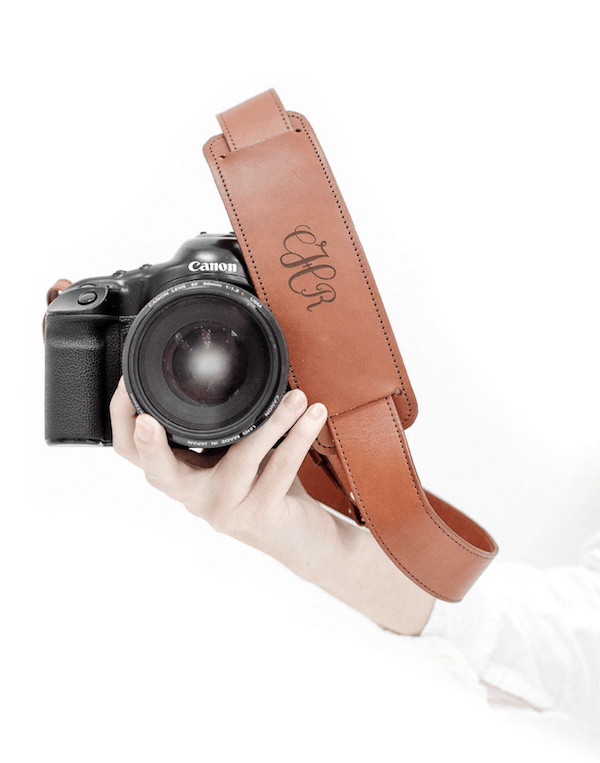 Customized Fotostraps from FOTO
A DSLR is high tech, but it needs a sturdy carrying strap. Enter the Fotostrap from FOTO Where ever you go to take pictures, this customizable strap combines both form and function. The James Fotostrap (shown above) is made with genuine leather and brass hardware. These straps are timeless and can be personalized with a family name, monogram or business logo. Get yours here for $125
AirHook
For air travelers, this two in one device allows for maximum legroom. It eliminates the need to lower your tray table, giving you more room. Attach the AirHook to your tray table in its upright, locked position and it will hold your drink and securely mounts your electronic device.
Learn more and get yours at TheAirHook.com for  $27.95
Clipa
This is the accessory for your accessories. The Clipa gives you the ability to hang your backpack, diaper bag or purse wherever and whenever you travel. Great for stocking stuffers. Use it at the table, on a bathroom shelf, stroller, sink, etc. Holds up to 33 lbs!
Available at clipa.us for $15.99 
Get more gift ideas for everyone on your list this year. Head over to our Holiday Gift Guide Page for stocking stuffers, outdoor/camping ideas, travel experiences and more.
SaveSaveSaveSave
SaveSaveSaveSave
SaveSave
SaveSave