When you have LEGO fanatics in your family, there is no better place to spend the day than at LEGO KidsFest. This giant LEGO event is filled with interactive, creative, and educational activities that are fun for the whole family. We traveled down to Austin for Texas sized, LEGO fun at the latest stop on the KidsFest tour.
We are a LEGO family. All of our kids enjoy playing with LEGOS. They learned to read with LEGO readers and we incorporate LEGOs into our school day whenever possible. We went to last year's LEGO KidsFest in Dallas and the kids had a blast! When we told them that we would be attending again this year, they were so excited. They started making plans for all the things they wanted to see and couldn't wait for us to make the trip to the event in Austin.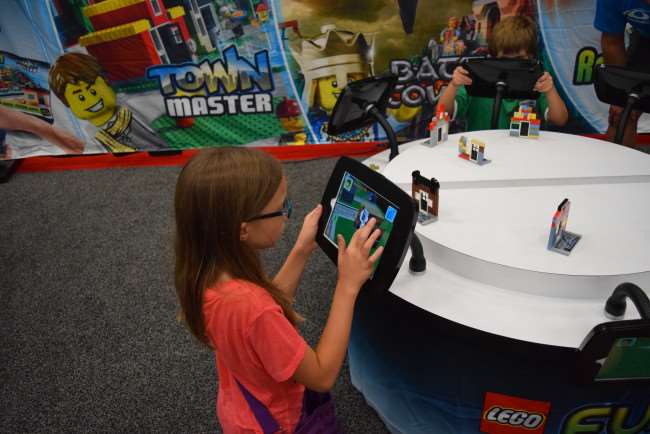 There were several new exhibits to this year's show. The kids really liked the Fusion App area. The Fusion App incorporates traditional LEGO building with a virtual application that turns LEGO creations into in-game features. You construct a building front and scan it into the program. The building becomes part of the game and you start to build your virtual town and game play area.
There were a ton of real life games and building areas too. From LEGO Mixels to race cars, the kids were able to build to their heart's content.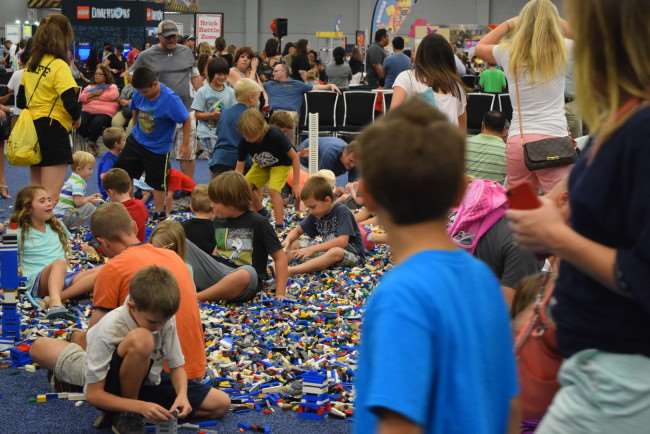 The huge brick pile was a favorite. This large area was filled with various LEGO pieces. You could literally dive in and build, build, build. It's the one place Mom or Dad wouldn't get upset with the entire box of LEGOS being turned upside down and poured all over the floor.
In the Art Gallery, the kids created 3D art images with LEGO bricks. They created a heart and a rainbow that were added to the giant Art Gallery Wall.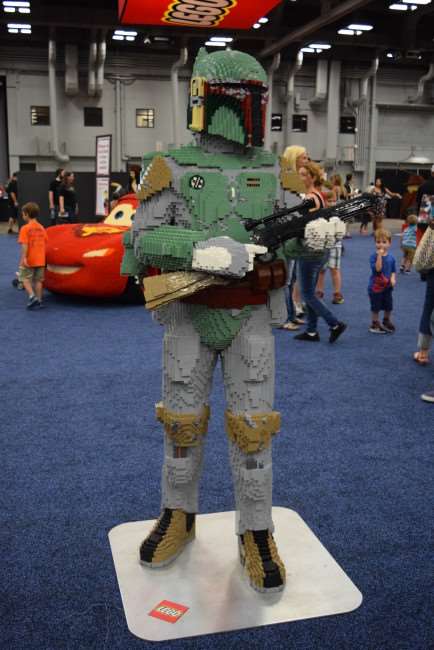 The event was so much fun. It was great to spend the evening at LEGO KidsFest in Austin with the kids. They picked up some new LEGO sets at the on site store. I'm sure that they will have them assembled in no time. When you have kids that LOVE LEGOS like mine do, this event is a great way to spend the day together. It's one that we enjoy year after year.
About LEGO KidsFest Austin:
Lego KidsFest Austin is held at the Austin Convention Center Sept. 4-6, 2015.  LEGO KidsFest brings all of the creative hands-on, minds-on fun of LEGO building and experiences together in one activity- and entertainment-packed family event for children of all ages and builders of all skills and interests.
We received complimentary tickets to this event for the purposes of this article. All opinions are our own.