Ready for Winter Fun with the Family?
As we start the New Year, let's vow to spend more time with our family. Put down the electronics, get out, and do more together each and every month. January is a chance to have a fresh start for your family. We've made you a printable blank calendar and encourage you to add to it and get it out and get started!

Every season brings new chances to have fun with your family. We have great ideas for winter fun with the Family. Plus download and print off our family fun calendar to start scheduling fun for your family. From outdoor fun to indoor activities, these ideas are sure to spark fun and have you on a little family adventure of your own! Print it at the bottom of this page.
What's your New Year's resolution?
Every January, we makes resolutions to be better and do more in the upcoming year. This year, our featured quote is SO fitting.
Instead of once a year, let's vow to be more active as a family and try something new, each and EVERY month!
Winter Family Fun Printable Calendar
Print off the family fun calendar image above as a full sized PDF or download a smaller/simpler jpeg calendar by clicking the printable image.
Ideas to Get You Started on This Month's Family Fun Calendar
Since many people make New Year's resolutions around healthier living and food, several of this month's family fun calendar activities and ideas are food focused.
Make Homemade Hot Chocolate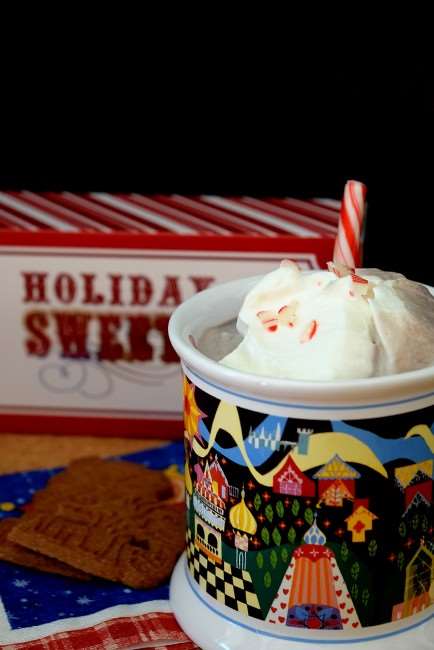 Curl up and enjoy a cup of hot chocolate. Take it up another notch and create a fun hot chocolate bar with add-ins and more. Find a great homemade recipe and tips to creating a Hot Chocolate Bar.
Play restaurant
Let the kids plan out dinner and be in charge of the meal. They will love to put everything together and serve the family.
Plan your next family adventure
Start making plans for future family trips and start on saving money with a travel budget.
Try a new food
Find a new food at the Farmer's Market or grocery store and bring it home. You can ask the farmer how they enjoy it or Google it and find ideas to prepare it. Last year, we tried a new food a month and that was really fun. Find the foods we tried at the New Food of the Week Month Challenge
If you have an ethnic market in your area, plan a trip there. The market itself can be a great experience. We have local Hispanic and Asian markets filled with exotic ingredients that you can't get anywhere else.

Write letters
Make it a tradition to write family thank you cards every January. Thank friends and family for thoughtful gifts and visits. You can buy thank you cards or create your own.
Cook an international meal
Getting in the kitchen together is a great family activity. It gives you a chance to connect and have fun together. Even young children can help with mixing ingredients together or helping to set the table.
Try something new like a Malaysian Curry Laksa, Korean Bulgogi, German Potato Salad, or Mexican Green Enchiladas. We have several different international recipes on the website you can try, or search online to find something everyone wants to try.
Brainstorm Family Goals
Take a minute and sit down as a family to talk about the upcoming year. What travel plans will you make? What activities do you want to try? Are there any changes that need to be made?
Having the entire family in agreement will make for a happy and fun new year.

Play card games
Have everyone put away the electronics and play an old fashioned card game. Whether it's Old Maid, Go Fish, or Slap Jack, card games are fun for all ages. They can provide hours of family fun. But if cards aren't your thing, create card castles and see how high you can build. They enjoy a game of blowing them all down.
Build a Fort or Tent
If the weather allows, you can get outside and build an amazing fort, play structure, or tent. If the weather is nasty out, get creative indoors with boxes. Kids can decorate cardboard boxes left over from the holidays and create play structures that will provide hours of play.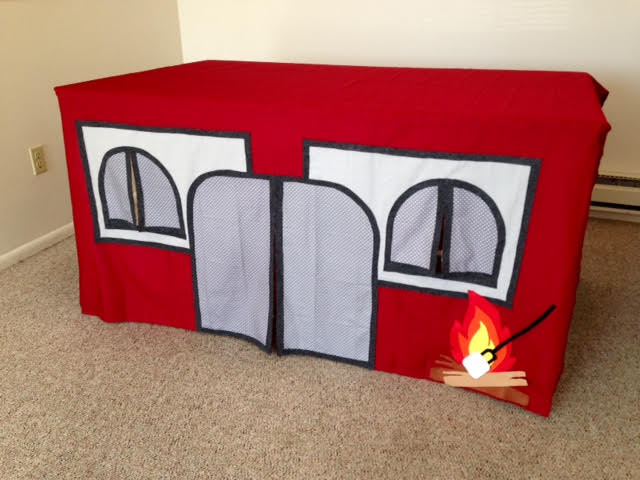 If you want to roll up your sleeves, make this no sew indoor tent.
The goal of the family fun printable calendar is to help you have fun with your family. We offer a printable calendar with a few ideas and plenty of empty space. Those spaces leave you room to can add more opportunities and ideas for family fun. Enjoy your January and have a great start to the New Year!
I'd love to see how you have fun together this month with your family. Take a photo and share it with us on Instagram (@lilfamadventure) with the hashtag #littlefamilyadventure. Share with us here too with a comment or thought below.