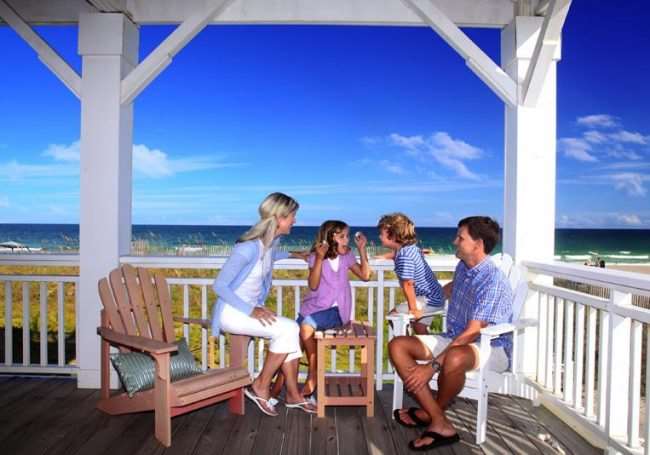 Beach destinations are often at the top of the bucket list when it comes to warm weather getaways. North Carolina has some of the most beautiful beaches in the country. I lived in coastal North Carolina, off and on, for 6 years. The thing I miss the most are the beaches. Carolina, Kure, and Wrightsville beach are three of my favorites and they are all within an easy 30 minute drive of Wilmington, NC. If you haven't been, it's time to start planning a trip today!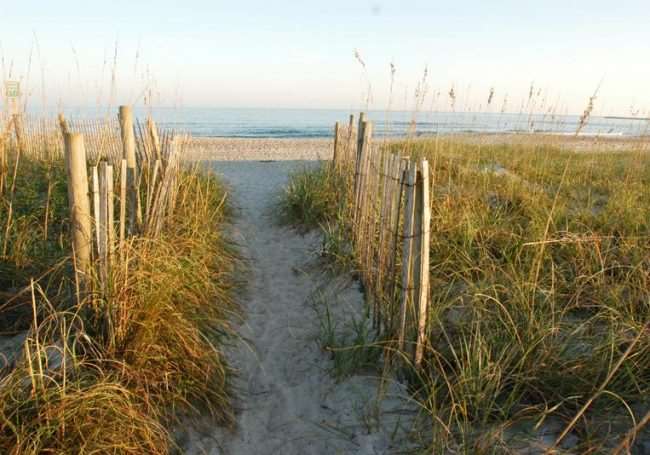 What happens when the kids get their fill of sun and sand, or your trip to the beach gets rained out?
Although I LOVE the beach and will take any and every opportunity to vacation where I can find sand, sun, and surf. It's always good to have a Plan B with every vacation. Your beach vacation destination should offer fun in the sun and other kid-friendly things to see and do. Having that Plan B will make your summer vacation fail proof! I promise.
Fun Wilmington, NC Things to Do
FUN FACT: Venus Fly Traps are only native to North and South Carolina in the United States. They can be found in teh wild within a 75 mile radius of Wilmington.
Here are Top 10 Things to Do With Kids in Wilmington, N.C. away from the beach. Read on about all the great fun you can have in Wilmington and get your summer vacation planning DONE!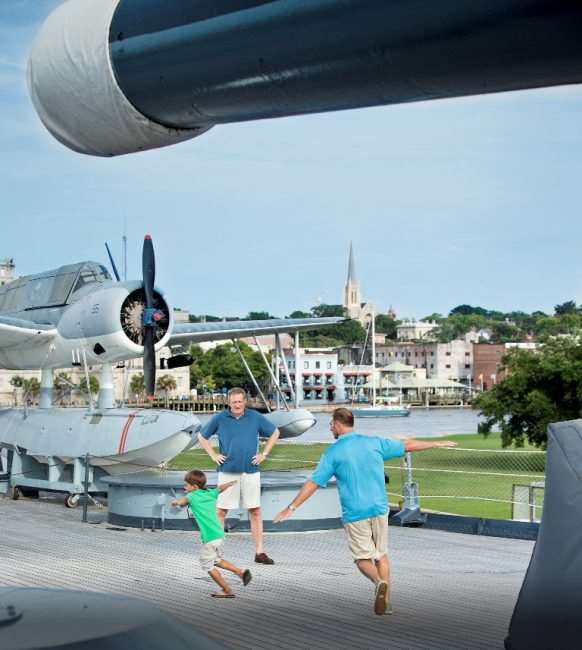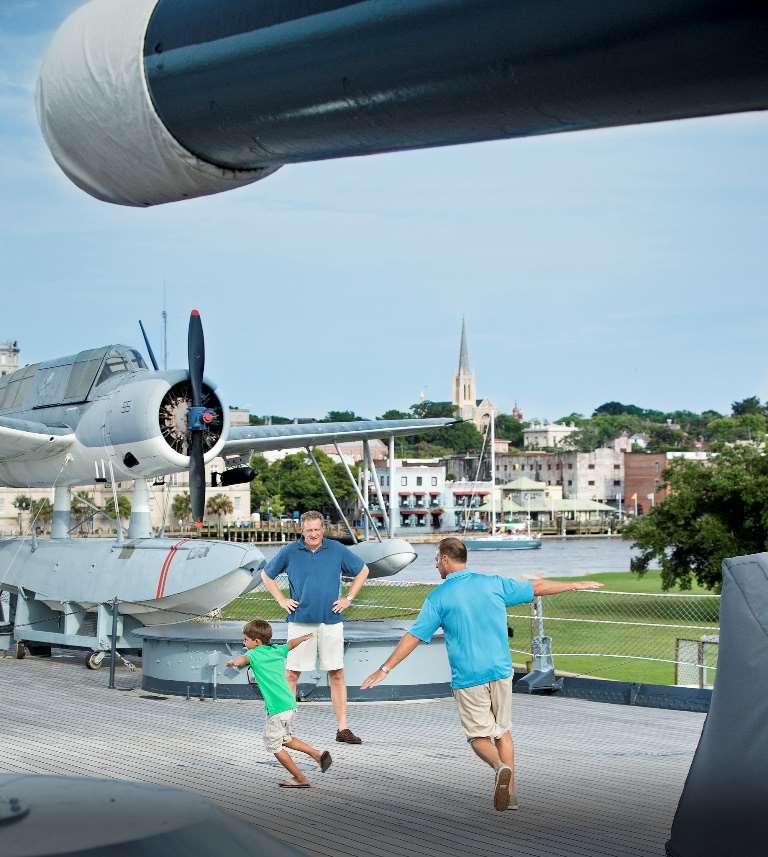 Fun Things to Do in Wilmington, N.C.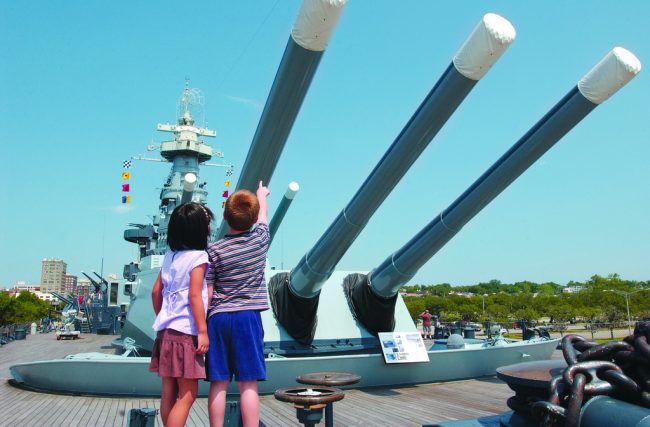 Battleship North Carolina ­
You can't visit Wilmington and not visit what was considered to be the world¹s greatest sea weapon when she was commissioned in 1941. During World War II, the Battleship NORTH CAROLINA participated in every major naval offensive in the Pacific area of operations and earned 15 battle stars. By war's end, the ship lost only ten men in action and had 67 wounded.
Cape Fear Serpentarium
­ North Carolina's largest reptile zoo and museum features live exhibits of the world's rarest and most dangerous snakes, crocodiles, lizards, dragons and more. In all, there up to 150 animals on display at any given time.
Children's Museum of Wilmington ­
Celebrate the joys of childhood through magical and playful experiences for children of all ages. The museum explores everything from art and science to cooking and conservation, all with the local community in mind.
Crossfire Indoor Paintball Park ­
Weather will never be an issue at this indoor paintball course. Age divided groups ensure children of all ages are safe and comfortable when they play. Parents that want to take a birds' eye view instead of taking part can do so through a large glass viewing window.
Defy Gravity ­
Reach new heights at this 23,000 square foot facility with wall-to-wall steel-frame trampolines including the world-famous Angled Wall Trampolines, an expansive Olympic Foam Pit and one of the largest Trampoline Dodgeball cages in America.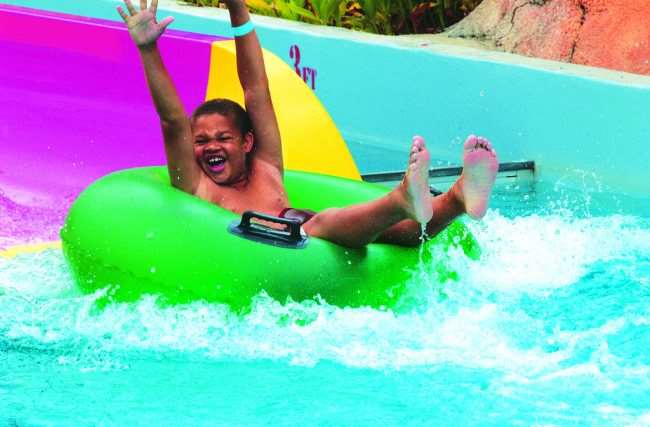 Jungle Rapids ­
This family fun park includes Water Park fun for the whole family, Jungle Lagoon golf, laser tag, Grand Prix Go-Karts, "The Rock" Climbing wall, arcade games and more.
Moores Creek National Battlefield ­
Moores Creek was the site of the first Patriot victory in the American Revolution, a victory that ended British rule in the colony forever. Walk the history, nature and Tar Heel trail, or enjoy other activities like fishing, bird watching and picnicking.
Museum of the Bizarre ­
The Crystal Skull of Knowledge, Houdini's Ouija Board, numerous movie props and a Van de Graaff Machine are just some of the curiosities on display at this science museum. Enter if you dare!
Wilmington Ice House ­
What better way to cool off than with a trip to a 30,000 square foot ice-skating rink? The Wilmington Ice House features a NHL regulation size ice surface, along with the latest equipment.
Explore the impact of the rail industry with an emphasis on the Atlantic Coast Line Railroad. Discover a Thomas the Tank Train play area. See over 20 model trains in action. Or explore a life-size caboose, boxcar, and 100-year-old steam locomotive.
So there you have 10 things to in Wilmington, NC. Wilmington is a beautiful area and truly has something for everyone. Start making plans to visit for an unforgettable family vacation.
Have you been to Wilmington, NC before? What did you enjoy most?