We know outdoor gear can be expensive. How many times have you held on to boots and packs that should have been retired long ago because you were ready to empty your wallet on new gear? Here on our "deals" page, you'll find exclusive sales and bargains from our favorite gear and clothing companies.
We've partnered with many of these brands to bring you exclusive discount codes and reader only sales. These deals will save you money on quality outdoor gear, everyday items, food, and travel. In the end, you'll have great new gear PLUS a little extra money in your wallet for a travel fund.
Our Favorite Brands
From camping tents to hiking clothes, here are the best deals we could find today.
Backcountry.com
---
BioLite
Looking to stock up on gear? Save when you buy together through these BioLite Bundles:
---
Body Glove
Save up to 30% off Body Glove wetsuits.
---
Coalatree
National Park Hats 50% off – Was $29 – Now $15!!
Evolution Presale on Joggers 30% off – Evolution collection is made with recycled coffee grounds.
---
Fabletics

---
Jane.com
Love everything about Fall. Check out the Fall Collection at Jane.com filled with cooler weather clothing, seasonal home decor and gift deas.
Shop Now
---
Kammok Hammocks
Introducing The Baya! The Hammock Outdoor Lounge! Available for Pre-Order
20% off ALL HAMMOCKS!!! Coupon Code: GETSWIFTY Shop Now
---
Leatherman
Get 25% off select multi-tools and knives PLUS free shipping on orders of $75+.
---
Moosejaw


---
MPOWERD
STEM Kit – Build-Your-Own Luci: Solar Light Kit – Great for homeschooling or weekend projects. $39.99.
---
GoPro

GoPro HERO 9 Has Arrived! Be The First To Own Our Newest Camera! HERO9 Black Bundle: $399.98 Includes 1-Year Subscription to GoPro or $499.99 Without Subscription! Shop Now!

---
REI Co-Op
---
Target.com
---
Toad & Co
Take an EXTRA 20% off sale items at TOAD&CO with code
EVERYDAYADVENTURE
Shop Now
---
United by Blue
---
Favorite Subscription Boxes
Nomadik Boxes

Here's a peek at the Welcome Box each new Nomadik member receives their first month.
See some of our past Nomadik outdoor gear boxes here.  Use code LD20 to save 20% off.
---
Think Outside Boxes
Get $10 off
your first Think Outside Nature Learning box for kids. Use code THINK10.
You can read our review of two of the boxes we received from Think Outside Boxes.
---
Grocery Deals
Imperfect Foods Box – Get 30% off your 1st Box with code THIRTY%. Shop Now
New from Perdue Farms!!
Niman Ranch Steak Experience for $189.99 and
Niman Ranch Lamb Collection
for $194.99.
Check out the current deal for LFA readers at Perdue Farms this week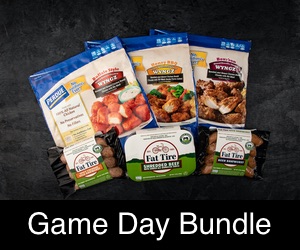 Heat & Eat Blue Bag Bundle $96.99
Perdue Farms BOGO Offer
Buy One Get One 50% off Perdue Whole Cornish Hens.
Shop Now

Fetch Rewards is a free grocery savings app that rewards you just for snapping pictures of your receipts. Just download the app and take pictures of your shopping receipts to start earning rewards. Use code APREWARDS to redeem 3K points for new user sign up.  Sign Up Here.

Choose a FREE gift,

up to $22 value, when you purchase a Thrive Market membership! (1 year and 1 month memberships available))
---

Select a box, set location and delivery details and receive your ingredients for a great meal from Martha and Marley Spoon.
---

Dinnerly brings recipes and ingredients to your door for unfussy, affordable weeknight meals.
Daily Deals from Across the Web

Sign Up and receive 74% off ABCMouse.

Sign Up and receive 60% off Adventure Academy.

Get your 30 Day FREE TRIAL to the Homer Learning-to-Read App.