You're heading out on a trip soon. Congratulations!!! You'll be getting away for some fun adventures very soon. In the mean time, I'm sure you are busy planning and packing. If you have kids, travel snacks are a MUST!!!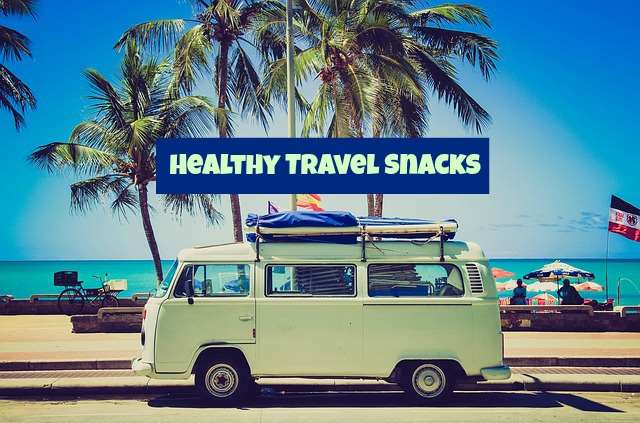 With my kids, it never fails that someone is hungry as soon as we leave the house and no one is ever hungry at the same time. Planning what healthy travel snacks we'll bring is imperative.
If you want to eat healthy when traveling, gas stations and roadside stops don't offer great choices. So it's important to pack an assortment of healthy travel snacks. You can buy pre-packaged items or you can make your own snacks. We opt for the homemade stuff because it's cheaper and it's not too difficult to put together.
Here are a few ideas on kid tested and Mom approved travel snacks that will help you eat healthier on the road.
 
Snack Bars
Snack bar are good for a family trip. You can pack Larabar style bars, granola bars, fruit leathers, breakfast bars, etc. Pre-packaged bars are conveniently wrapped too to contain any mess. Try one of these recipes; Samoas Larabar, Cherry Chocolate Larabar, Strawberry Roll Up, Granny's Granola Bars.
 
Dried Fruit
Some of our favorites include dried cranberries, pineapple, figs, apricots, and raisins.

Trail Mix
Create your own combination or pick up ready made versions.  We like to make one with chopped dates, dried cherries, almonds, and shredded coconut. There is no right or wrong way to make trail mix.
Tip: During warmer summer months, avoid items that melt like chocolate or dried yogurt items.

Assorted Nuts
Almonds, cashews, pistachios, pecans, walnuts etc. are all good choices. Glazed Pecans or Cinnamon Glazed Almonds are also good choices.
Tip: Stay away from nuts that are greasy, like peanuts. The oils will end up on clothing and upholstery, something you definitely do NOT want.
Find more healthy travel snacks on the next page.