Classic chickpea hummus is a Middle Eastern dip made with mashed chickpeas and tahini (sunflower seed paste). Many people don't have tahini paste in their pantry. With this recipe, you won't need it. As long as you have sunflower seeds and a food processor or mixer, you can make your own delicious hummus. Chickpea hummus is a great staple to have on hand if you are looking to eat healthier. Chickpeas, or Garbanzo beans, are the main ingredient and are high in protein. It's naturally low in saturated fat. Olive oil, as many people known, is a good, healthy fat.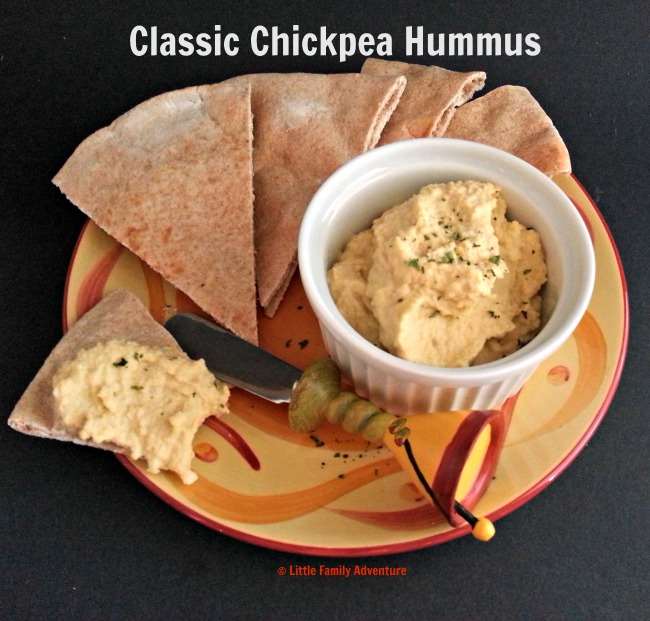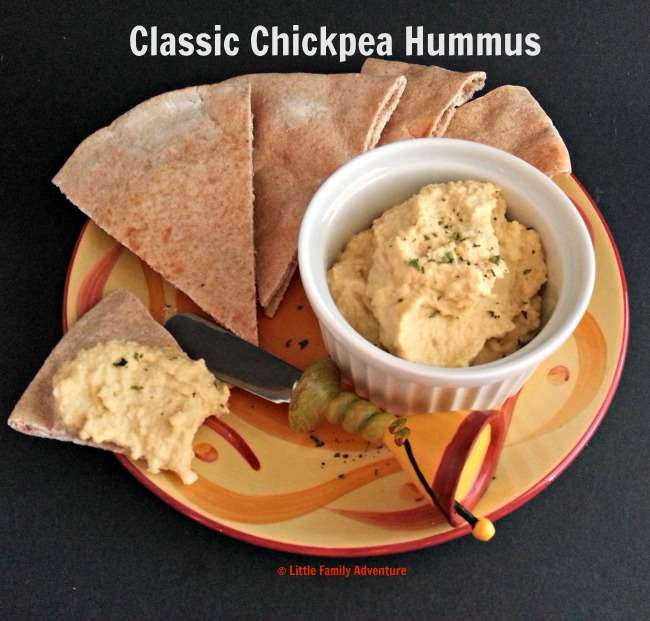 This Classic Chickpea Hummus can be eaten as an appetizer with fresh pita or naan bread, as a dip with fresh vegetables, or as a sandwich spread. You'll usually find this hummus in my fridge. My children and I love to dip fresh carrot sticks, sliced cucumbers, bell pepper slices, broccoli florets, and sliced celery in it. It's a healthier alternative to ranch dressing. It's naturally dairy free, gluten free, and sugar free.
This is a great recipe and I'm sure you'll agree. The taste of the freshly ground sunflower seeds is awesome and makes this hummus fabulous. Try it for yourself and see for yourself!
Classic Chickpea Hummus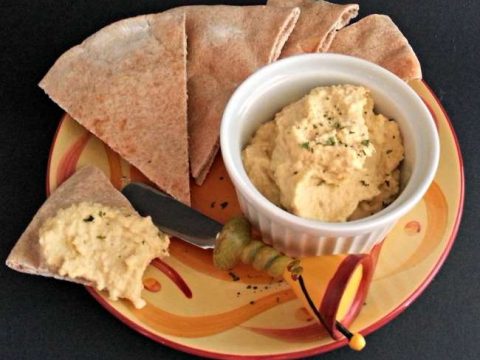 Ingredients
3 Tablespoons sunflower seeds
1/2 lemon juiced, about 2 tablespoons
2 cups chickpeas, drained
2 cloves garlic
1/4 teaspoon salt
3 Tablespoons olive oil
1-2 Tablespoons water
Instructions
Add the sunflower seeds and lemon juice to a food processor or blender. Pulse until seeds become a paste. Remove the lid and scrape down the sides as needed.
Add chickpeas, garlic, and salt into a blender or food processor. Turn machine on and puree/blend for 30 seconds. Hummus will be very thick and a little lumpy at this point.
With machine turned on, slowly add the olive oil and water into the hummus. Puree/blend until smooth. If hummus is to thick, you can add more water until you get a consistency you like.
If you liked this hummus, you may also like this: