Greenville, South Carolina is a city built for the locals and is quite literally FILLED with outstanding dining, recreation opportunities, sites, and entertainment. If you find yourself visiting Greenville with just twenty-four hours, it isn't nearly enough time to really dive deep and explore. Yet if that's all you have, then you'd better make the most of your time here. That's what happened to me this spring when I flew in late one night and then had just one day to wander before I met up with a group of writers for a media trip (sponsored event). With the help of a few locals, I set out to create this list of the best things to do in Greenville, South Carolina when time isn't on your side.
Head to Downtown Greenville
When you are short on time, head to downtown Greenville. It's the city's hub for culinary delights, local shopping, and a variety of entertainment venues. The downtown area is pedestrian and bike friendly with numerous bike paths. I stayed at the Springhill Suites by Marriott on Washington Street and they provided complimentary bicycles to guests to explore the city. It's very easy to ride or walk everywhere, just be sure to pack comfortable walking shoes.
When I mentioned to friends and fellow writers that I was headed here, they raved about the downtown food scene. Within a few city blocks, there are 120 restaurants ranging from authentic Persian to pub food, and raw cold-pressed juice. So let's start there because no one can adventure on an empty stomach.
Hotels and Airbnbs near Greenville, South Carolina
Where to Eat in Greenville
Culinary Tour with Greenville History Tours
With 120 highly rated restaurants and only 24 hours, there is NO way you'll get to taste it all. If you want to eat your way thru downtown, schedule a culinary walking tour. It's the best way to sample bites, walk off some calories, and eat again. Greenville History Tours has been in the area since 2010. They offer an informative downtown culinary tour highlighting the area's outdoor art, history, and unique food culture. Three of my favorite stops are Pomegranate on Main, Abanico Tapas Bar, and Southern Pressed Juicery.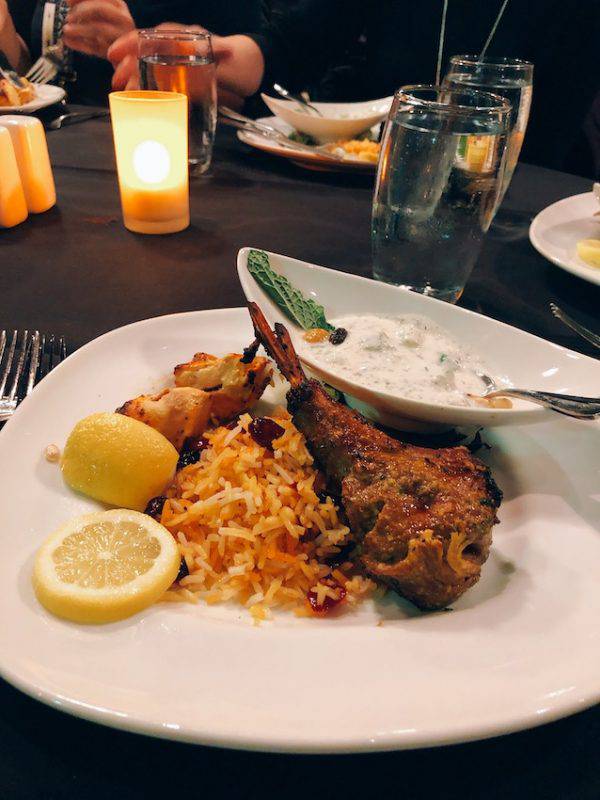 Pomegranate on Main
Authentic Persian food is what you'll find here and it's umami! Owner Ali brings the flavors of his native Iran and creates dishes you'll be instagramming about. I loved the dish I had with grilled lamb chops with cranberry rice. Be sure to order the Persian Tea served on a silver platter with sugar cubes. The owner personally selected 4 types of loose leaf for their color and smell to create this custom blend. That attention to detail is apparent in everything coming from the kitchen. If you can only eat at one place in Greenville, make it Pomegranate on Main or this next one.
Abanico Tapas Bar and Restaurant
You won't find a more authentic paella outside Spain. On a smaller scale, the tapas and wine selection are fantastic if you are meeting friends or dining solo. All of the recipes are the real deal having been brought over by the chef. His story is a great one if you get the chance to meet him and ask about it. It starts with "I met a girl and moved to Spain…." On select nights Albanico offers live music and Flamenco dancing. Website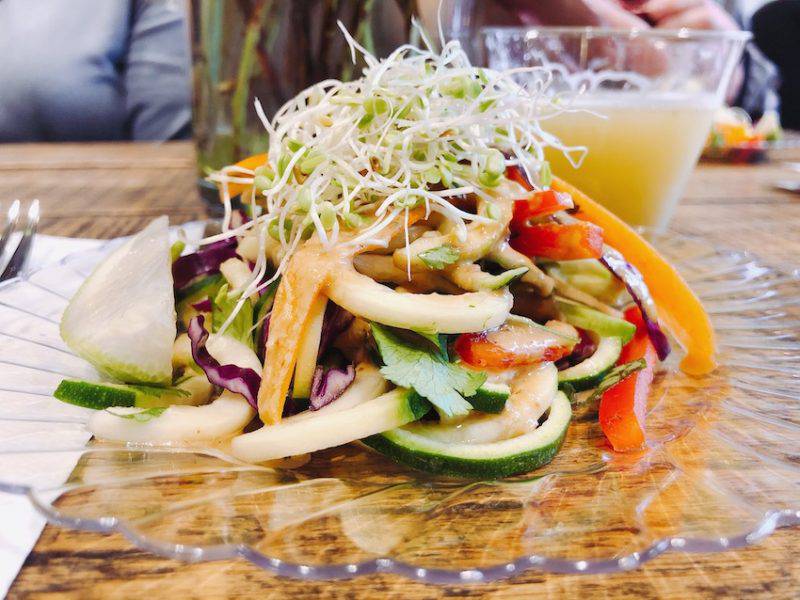 Southern Pressed Juicery
For those craving vegan and/or real food options, this raw bar and cold pressed juice restaurant is an easy choice. Order off the menu or grab a pre-bottled juice from the cooler to enjoy on the go. One to try is the Latin Lover juice with fresh pineapple, cilantro, jalapeño, and orange juice. Another option is the raw zoodles salad with seasonal vegetables and Tamari dressing.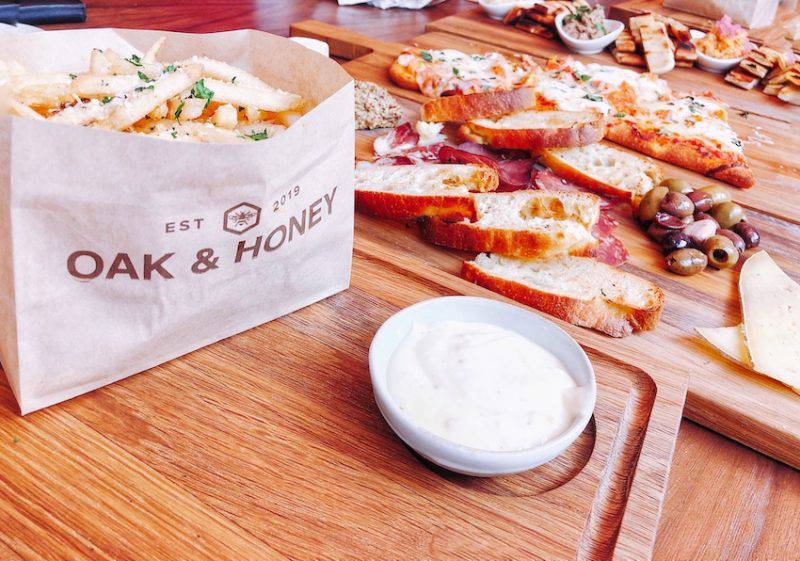 Oak & Honey
For craft cocktails, I loved Oak & Honey inside the Springhill Suites. Their menu of small plates and shareables are perfect for an afternoon snack or before heading out for the night. The atmosphere is one you'll want to take a peak at too. Inspired by nature, the decor is relaxing and calming with wood accents, forest theming and more. While there, try one of the local drafts or the Briar Patch, a cocktail with Mezcal, blackberry, and house-made rosemary syrup.
Greenville Craft Breweries
If craft brews are your thing, Greenville is home to 14 local breweries (as of May 2019) and growing with more scheduled to open soon. Thomas Creek Brewery is the area's oldest with a tap room and patio to enjoy. If you have the kids with you, head to Yee-Haw Brewing Company with an outdoor space filled with games and an on-site restaurant. If you want to do a brew tour, there are several companies in the area to choose from.
Art Scene in Greenville
Greenville is home to a large artist community with one of the largest concentrations of working artists making a living in the United States. Stroll the streets of Downtown Greenville to see over 70 public art pieces on display including a fun scavenger hunt, local galleries, or museums.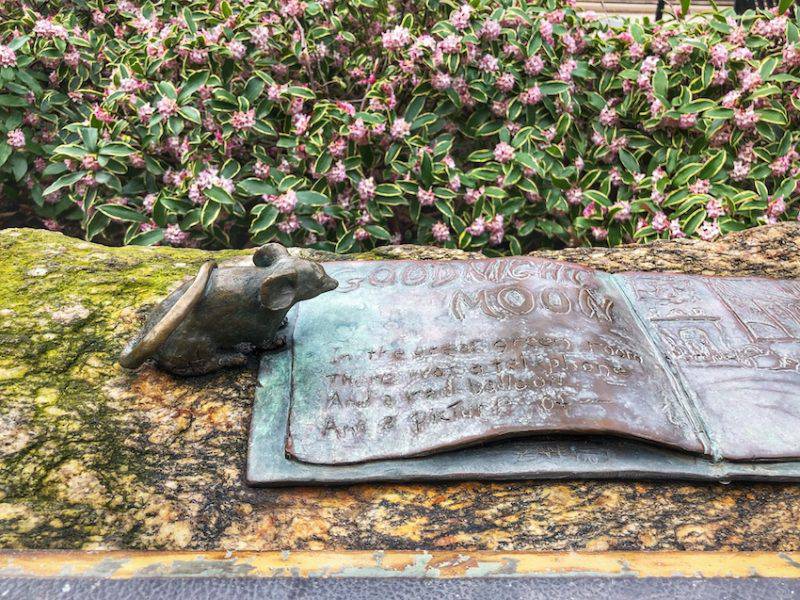 Mice on Main
Mice are something people actually seek out here, but it's not the kind you think. Visitors embark on a scavenger hunt for nine bronze mice statutes hidden along Main Street between the Westin and Hyatt Regency hotels. Clues help you find each of the hidden mice and along the way you can stop into the many Main Street shops including a toy store, general store, art galleries, tea shop, and clothing boutiques.
There is a storybook also titled "Mice on Main" located in the Mast General Store. The book, inspired by the children's classic Goodnight moon, tells the story of the nine little mice. In the General Store you'll also find souvenir mice to take home.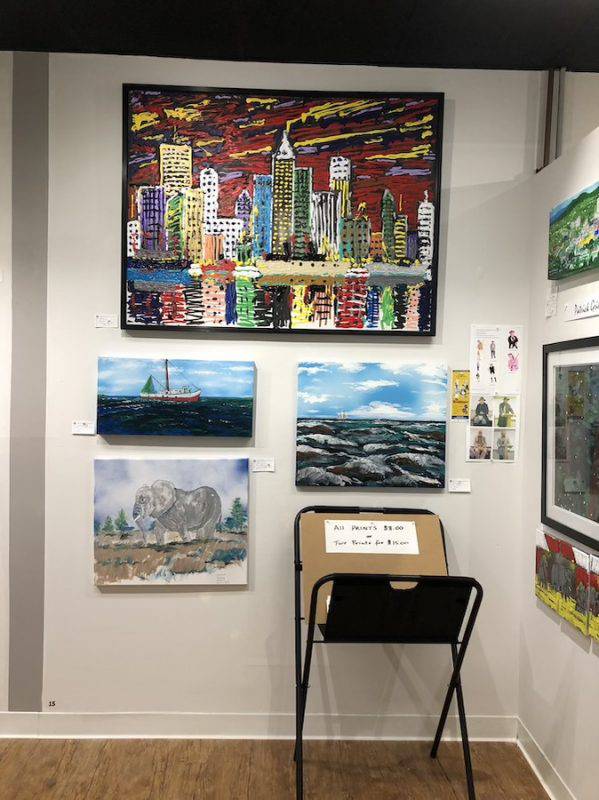 Artists Guild Gallery of Greenville
To get a sense of the area, see it from the viewpoint of local artists. The Artists Guild Gallery of Greenville houses and showcases the work of local artists like Pat Grills, Gerri Green, and Chris Hartwick. It's free to visit and local artists are often on hand to talk about their work or tell stories about the area. Artwork is for sale and makes a great souvenir to take home.
Shopping in Greenville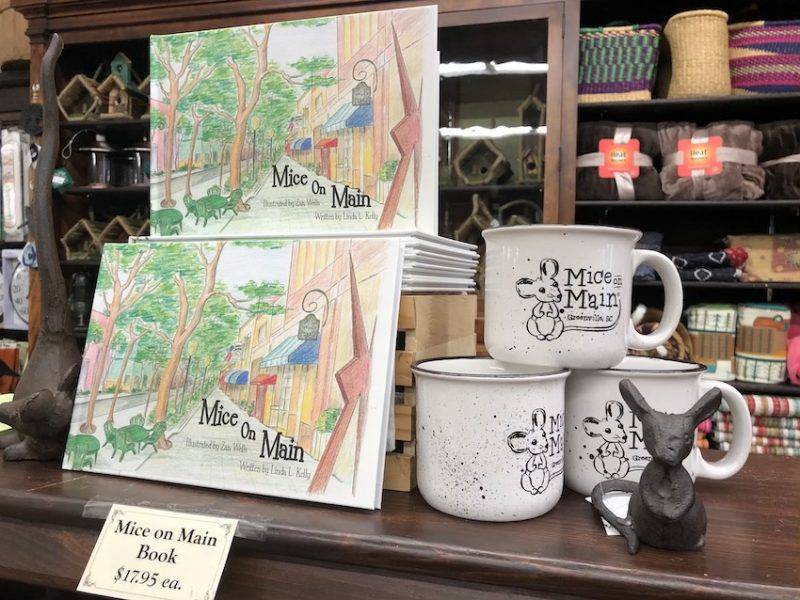 Mast General Store
Home to penny candy, clothing, home goods, gifts, books, food items, and more. Everything you may need can be found at the Mast General Store. This is a fun stop when in Greenville. They carry clothing brands like Toad & Co, Marmot, Prana, and Sherpa. I went in looking for a pants belt that I forgot to pack and ended up with two new outfits, old fashioned Slo Poke candy, a Mice on Main statue, and a belt.
Outdoor Recreation in Downtown Greenville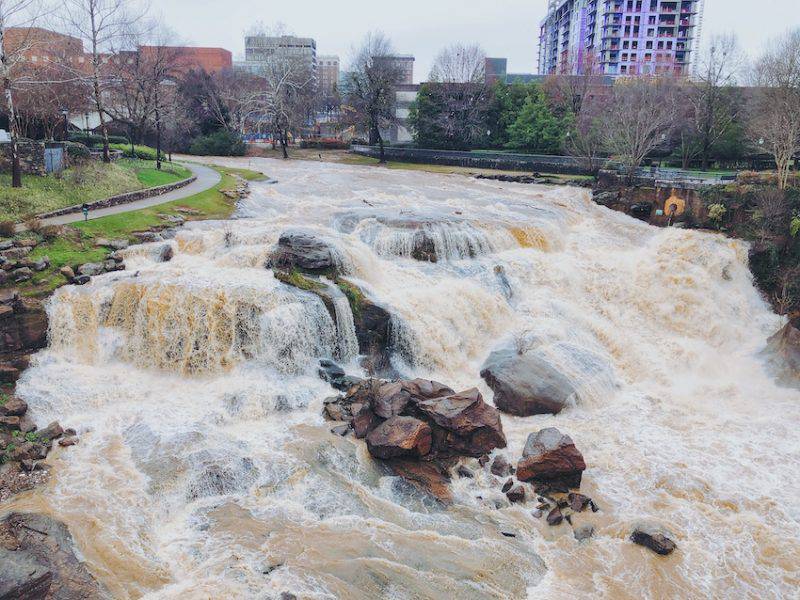 Falls Park on the Reedy
Greenville has beautiful green spaces and parks. Falls Park is a downtown oasis with nature/walking trails, gardens, and the famous Reedy Falls waterfall. If you can arrange your visit to be there at sunset, the view from the Liberty Bridge overlooking the falls is beautiful. But the park can be enjoyed anytime. For the little ones, plan a stop at the Children's Garden on the northeastern corner of the park.
Cycle or Geocache along the Swamp Rabbit Trail
After all the food you've been sampling, rent a bicycle or go for a walk/jog along this historic rail bed turned multi-use trail. The path winds for 22 miles along the Reedy River connecting Greenville to Travelers Rest, a town that actually sprung up because this cycling trail. Along the route, geocachers will find numerous caches to locate. It's a fun way to see the area and get some fresh air.
Never geocached before? Here's a Geocache 101 article.
Find a Local Event/Festival
Greenville is a city that was built for the enjoyment of their residents. Therefore, you'll a multitude of local events and festivals that are free or low costs to attend. There are over 200 event days a year here, so the chances are good that there will be something happening while you are in town. From the last week in March to September, there are at least two days a week that feature live music, outdoor movies, Saturday's farmer markets with 70+ vendors just within the Main Street area. Four of the largest festivals include:
Artist Sphere – large art festival Mother's Day weekend
Greenville Scottish Games
Fall Euphoria – high end food and wine festival
Fall for Festival with live concerts, craft beer tents, food stalls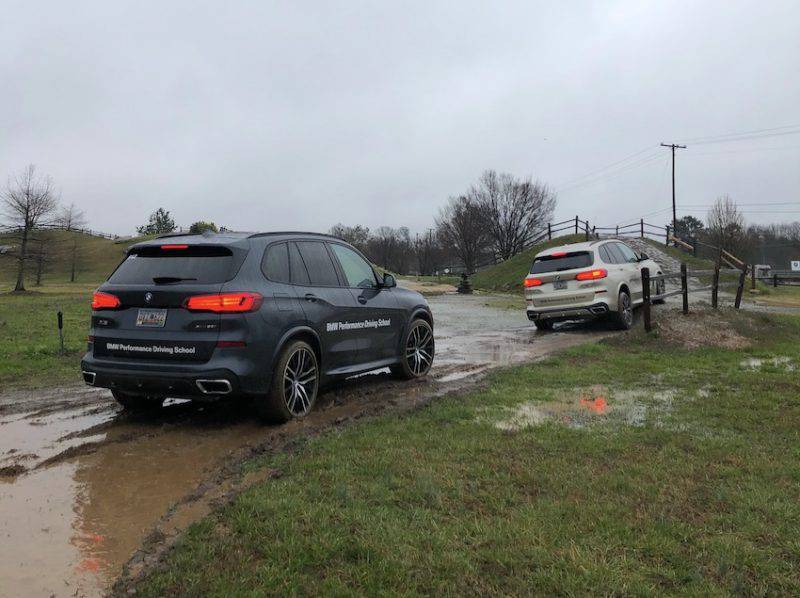 Visit the BMW Performance Center.
For those with a deep desire to speed and a little more time, a trip to the nearby BMW Performance Center is exhilarating. The center offers a driving course, high performance experience, and teen driving program. Learn more about the BMW driving experience here.
Note: Travel South and Visit Greenville provided complimentary airfare, accommodations, activities, and dining for the purposes of this article.