There is no better gift than something you can share with friends or family. This year, family experience gifts are just the thing for families, little or grown, to do together, have a little fun, and create memories they will remember always.
Family Experience Gifts
Our lives are filled with enough "stuff" from tech and gadgets to clothes and toys. "Stuff" is nice to have, but making memories is more important than breaking the bank on things no one really needs. We have put together a list of our favorite experience gift ideas. These range from fun activities you can do where you live to once-in-a-lifetime bucket-list experiences.
These shared experiences are also great ideas for date nights, multi-generational family gifts, older siblings, and many others. So this year, provide family gift experiences for birthdays, Christmas, or just because. These gifts will be ones they will ALWAYS remember!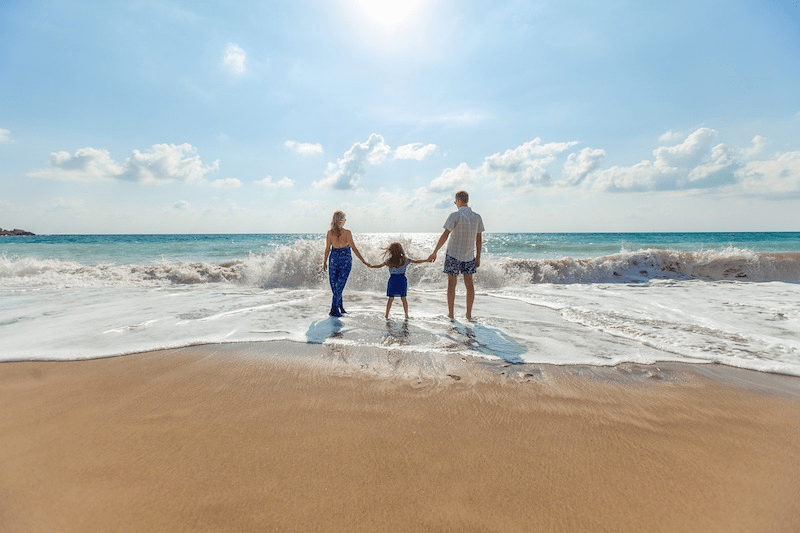 Clutter Free Gifts – Experiences
Travel is one of the few things you can buy or gift that makes a family richer. It also doesn't clutter up the house. One day, hopefully soon, we can all return to traveling safely. Until that happens, many places are offering great pricing on getaways with lenient cancelation policies and stringent safety/cleaning protocols. Families who travel and do things together enjoy where they are in the moment, but also recount these experiences for years to come.
Can you imagine their glee at swimming with otters or doing an escape room with you? Closer to home, what about their joy and sense of accomplishment when they learn to cook a new dish together with you? Rediscover a favorite museum or local attraction with an annual membership or get seats to a favorite concert or live event.
This list of experiences is great for the family to give or receive as a Christmas gift. It is also perfect for date nights, anniversary gifts, and birthdays. It is a clutter-free gift that they will remember always.
Pin this for later….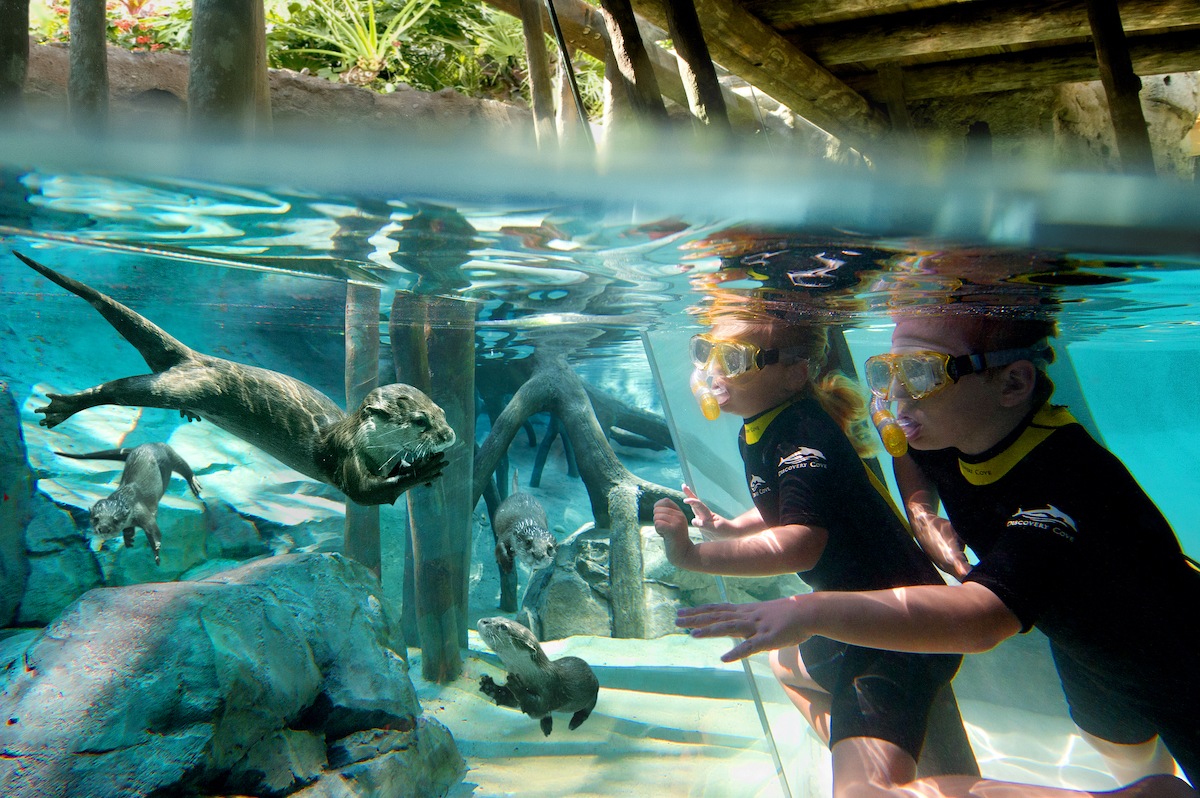 Swim with Otters
Imagine swimming alongside and interacting with playful river otters. There are just a handful of locations around the United States that offer visitors the opportunities to swim with otters. All interactions are voluntary for the animals and trainers make the experience not only entertaining but eductaional for the human participants.
Read more about where to swim with otters.
Family Space Camp
Blast off for a one-of-a-kind experience in Huntsville, Alabama at U.S. Space & Rocket Center Space Camp is like no other sleep away camp you can imagine. This unique, hands-on, STEM experience is perfect for all ages and the new Family Astronaut Training Experience brings families the chance to train like real astronauts!
Register and Get Tickets at SpaceCamp.com .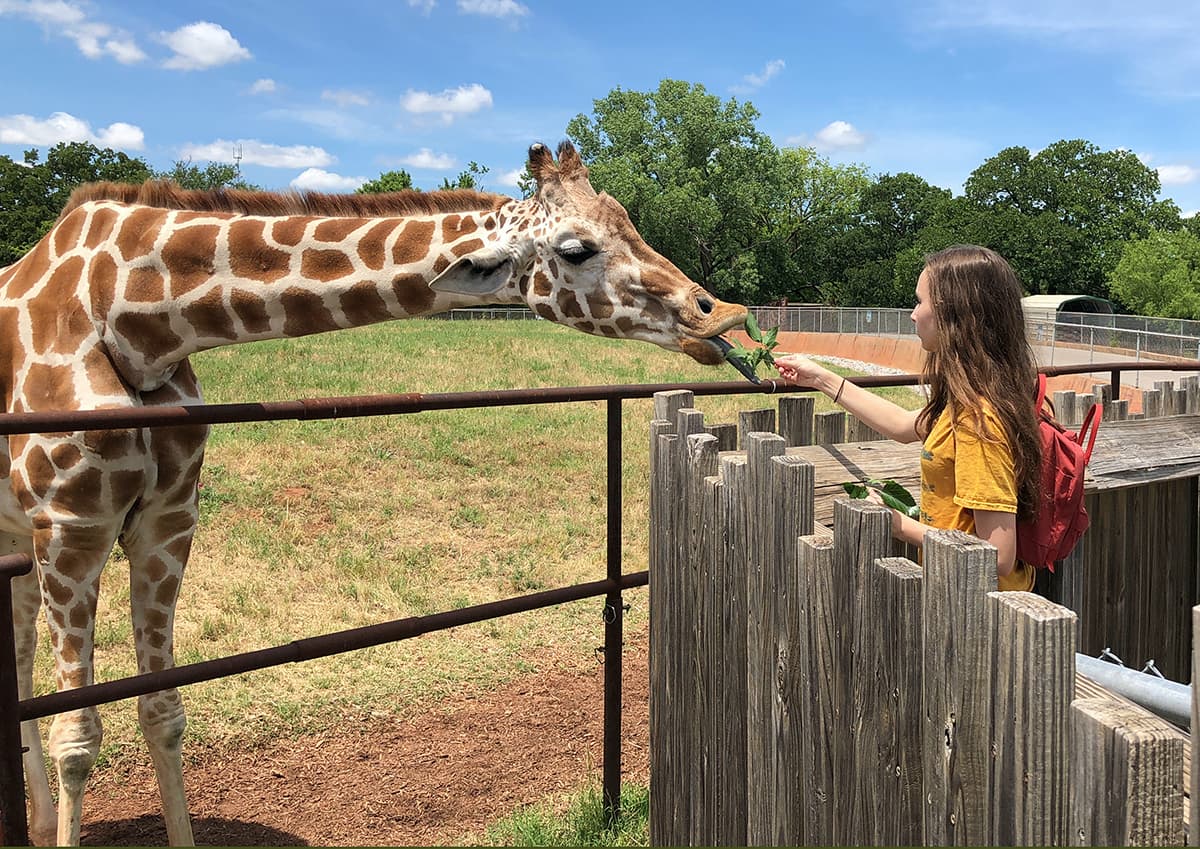 Zoo & botanical garden annual membership or day passes
Zoos and botanical gardens offer great year-round programming for all ages. Many also offer special animal encounters, animal feeding experiences, animal adoption programs, and special events.
At the Oklahoma City Zoo, our family loved the giraffe feeding experience, shown above, as well as an animal encounter with Galapagos Tortoises that you can read about here. Many zoos offer similar animal encounters or special events.
National Parks Annual Pass
The National Parks are America's best idea. Gift the great outdoors with a National Parks and Federal Recreational Lands annual pass. Go and explore everywhere from Mesa Verde in Colorado to the Florida Everglades to Kentucky's Mammoth Cave National Park. Passes allow for the admission of pass holder, 3 additional adults ages 16+, and children 15 and under wherever entrance fees are charged.
Buy it at usgs.gov or at REI.com for $80. Note that when you buy from REI, they also donate 10% of the pass sale to the National Park
Escape Room Experience or Subscription Box
For those that love to solve mysteries and decipger clues, give them a gift certificate to a local escape room or get them a subscription to an Escape Room at home experience. We have used Escape Room at Home with Dispatch who has a few options. But these others offer more options.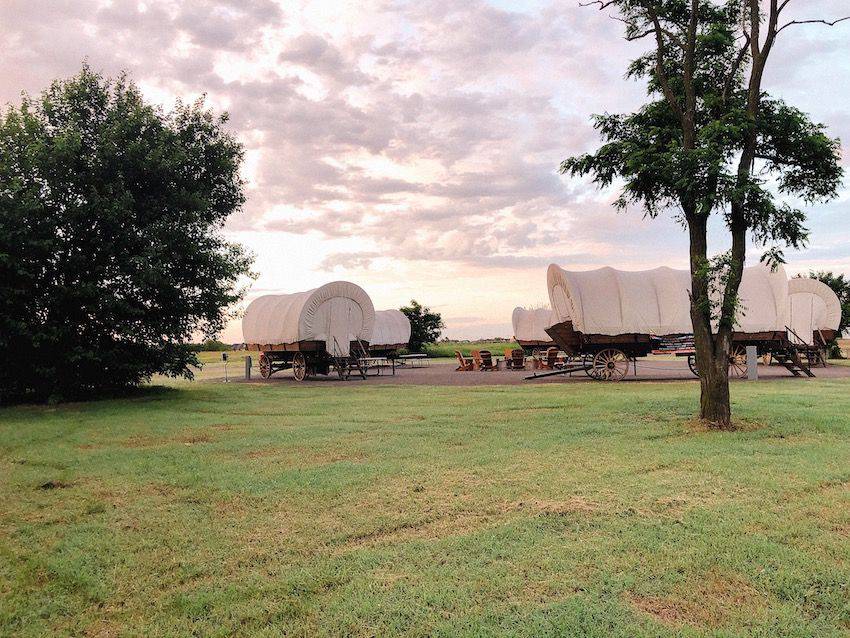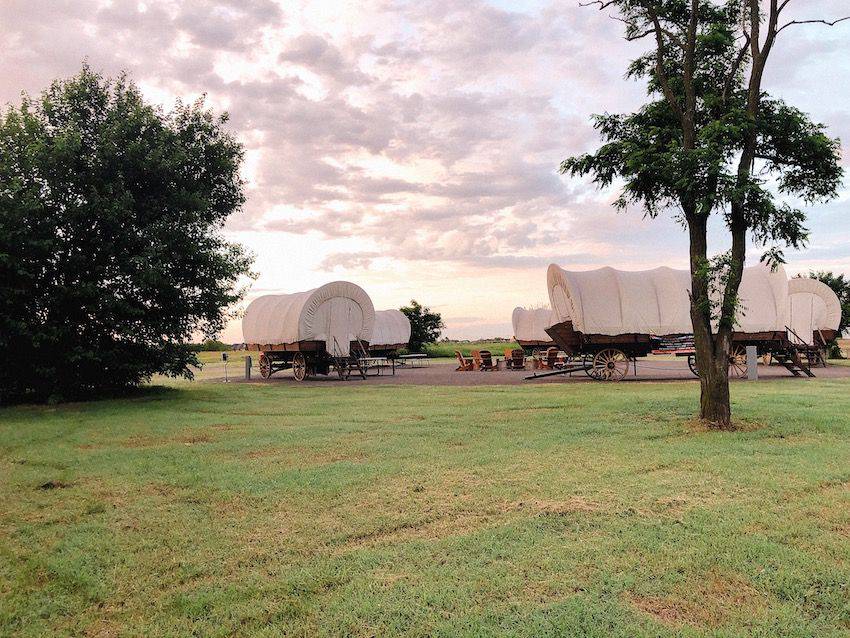 Go Glamping
Gather around the campfire to roast marshmallows before and turning in for the night. You could go camping, but what an experience it would be to sleep under the stars in your very own covered wagon, teepee, or canvas-covered yurt. It's fun outdoors without sacrificing the creature comforts of home.
Read more about where you can spend the night in a canvas-covered wagon. You can also give a gift card to GlampingHub.com where you'll find an array of Glamping options around the world.
SUBSCRIPTION BOXES
Send a monthly subscription box that the family can enjoy doing together. There are subscription boxes available for a wide range of themes and interests. Snack boxes and food subscriptions boxes are some of our family's favorite things to get in the mail. Although technically marketed as a child's box, these activity-based subscriptions are ones families can do together.

Visit a Dude Ranch
Get out on horseback to explore the wide-open plans or channel your inner cowboy. A dude ranch getaway is the ultimate rustic escape or glamping experience that ensures ample social distancing away from crowded areas. It also provides fun family days out and offers a wide range of activities and amenities. Each destination provides a unique chance for fun, from horseback riding and a cattle drive to campfires and relaxation, a dude ranch is an all-inclusive vacation. There are locations all over the country. Head to TripAdvisor or the Dude Ranchers Association to search for one near you or with the activities you would most enjoy.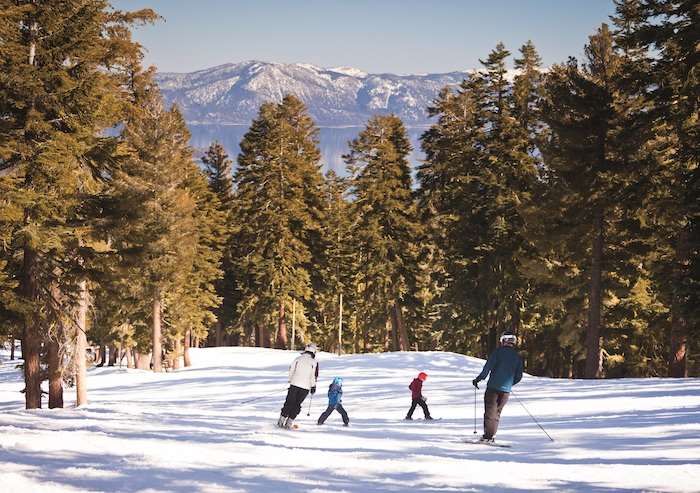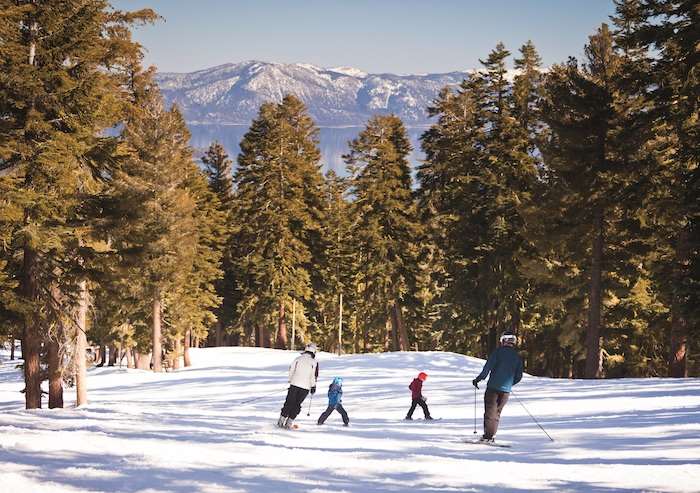 Backcountry Skiing with a Certified Guide
For the family who loves the mountains, escape the crowds on the slopes and head into the backcountry. Imagine skiing in Park City, Lake Tahoe, Crested Butte, or Jackson Hole as a family. If you want a guide or need ski lessons, 57Hours is an online platform that connects people with certified guides for outdoor adventures in locations around the world. Note: if skiing isn't your style, 57 hours also offers certified guides for hiking, rock climbing, mountain biking, surfing, kiteboarding, and other outdoor sports.
Read more about backcountry skiing guides available this winter.
MONEY SAVING OFFER – Sign up for the 57hours newsletter between December 7th and January 1st, and use the promo code 57HOLIDAYS to receive an extra 10% credit on all gift card purchases or outdoor adventure booking.
MOVIE NIGHT KIT
For your own family, gather together classic movie treats – popcorn, candy boxes (dollar stores are great for these), sodas or juice boxes, etc. You can put everything into a basket or reusable popcorn tub like this one from Amazon then add a gift card or DIY coupon book with movie tickets/rentals from Amazon Video, Netflix, Disney+, Hulu, RedBox, etc.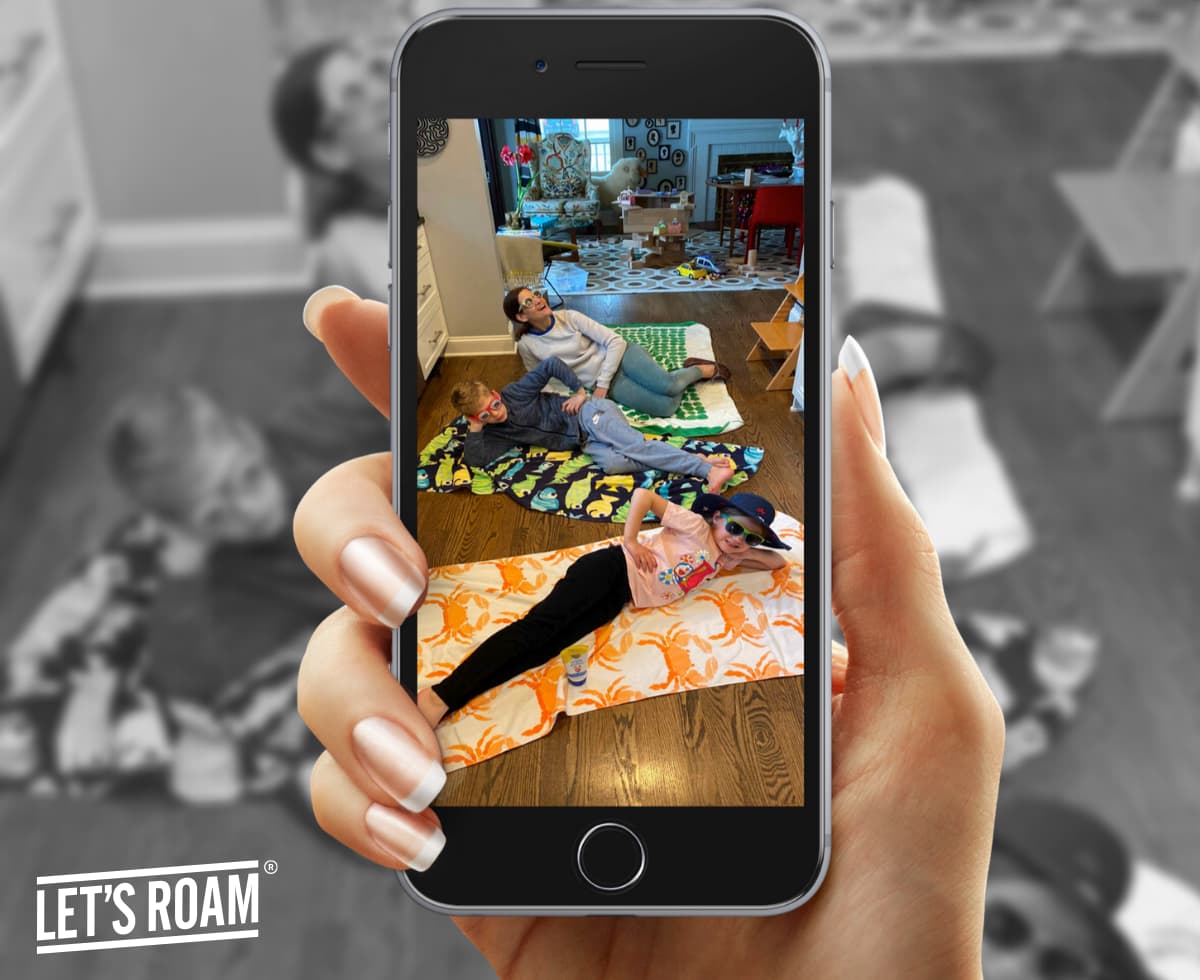 In Home Scavenger Hunt
Gift an adventure, no one has to leave home for. Let's Roam offers in-home scavenger/treasure hunts that are designed to be interactive, exciting, and educational for all ages. Plus there is a virtual party option for family and friends to join in even when they are miles apart. Themes include virtual game nights like pub trivia to couch travel. Each activity is exciting, unleash creativity, and it guaranteed to banish "I'm bored.
Send a gift card or e-gift card for one adventure or an annual pass at letsroam.com
Interactive City Scavenger Hunt
For those who love the Amazing Race, gift them an interactive, urban scavenger hunt. Also from Let's Roam, this interactive experience combines guided city walking tours with a scavenger hunt. Players follow the clues, make discoveries, and earn points toward completing challenges. There are 400+ cities around the globe to choose from all with plenty of Instagram-worthy photo ops. Themes range from history and food/drink to ghost tours.
Send a gift card or e-gift card for one adventure or an annual pass at letsroam.com .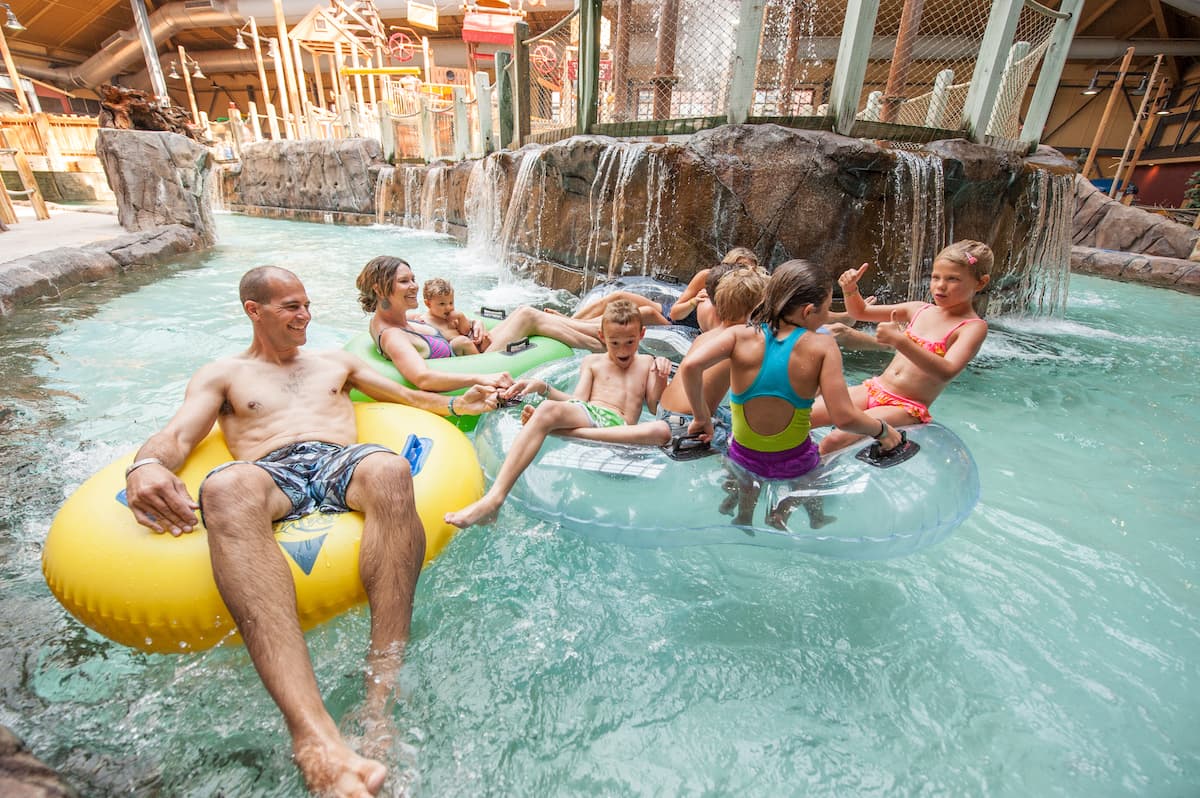 WATERPARK TICKETS OR RESORT STAY
During the winter months, a visit to an indoor water park is a welcome escape. Get tickets for the day or stay the night at a resort/hotel with an onsite waterpark like Great Wolf Lodge. See our list of the best indoor waterparks in the US many of which make it easy for a weekend escape.
View Manitoba's Polar Bears and Northern Lights
Here's a bucket list worthy experience gift idea guaranteed to provide fun family days out. Late November through late March is the perfect time to visit Manitoba and watch the northern lights fill the night sky. During this time stay at the Wat'chee Lodge and embark on one of their Polar Bear/Aurora Borealis eco-tours. You'll venture into Wapusk National Park to watch female polar bears and their young cubs emerge from their dens.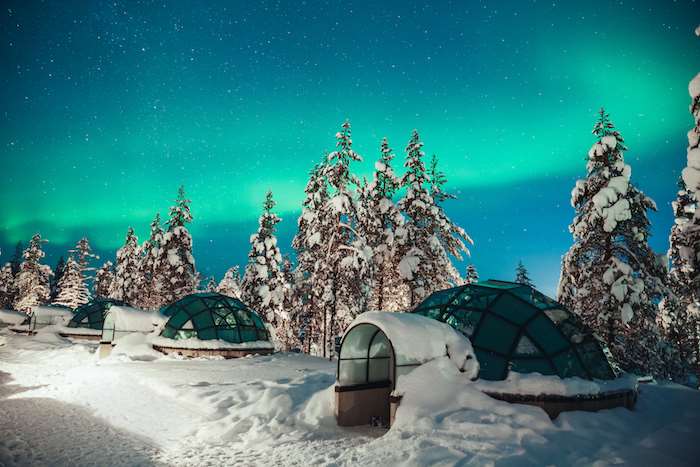 Spend the Night in a Glass Igloo
For the family that dreams of unique travel experiences, imagine their delight in staying at one of these glass igloos. Watch the Northern lights overhead and check off this bucket list destination in Finland or Norway. .
Find top rated hotels offering glass igloos on Tripadvisor.
Plan a weekend getaway filled with Outdoor Adventure
Plan to mini-vacation to get back outdoors. It could be a camping trip, kayaking excursion, snowshoeing to a backcountry yurt, guided hike, day of rock climbing, or whatever your favorite outdoor activity is. This is a fun thing to add to a DIY coupon book, but gift certificates and gift cards for the different vedors work too.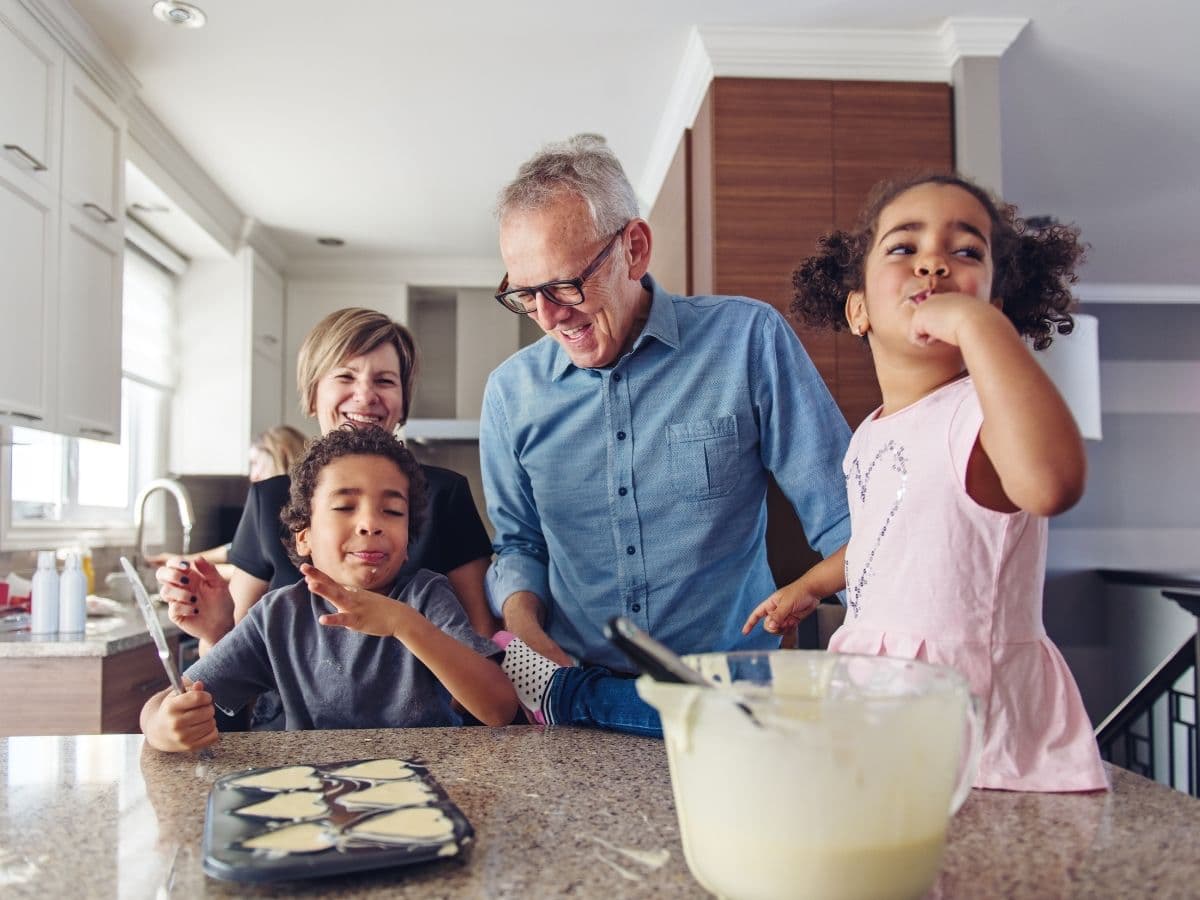 Cooking Classes or Cooking Club Membership
For those that enjoy food and/or cooking as a family, sign up for a cooking class or meal delivery subscription. Families, couples, and extended family can take part in hands-on or virtual cooking classes to learn new culinary skills and make new recipes.
Ashley with Big Flavors from a Tiny Kitchen offers virtual cooking classes from her kitchen that is fun and engaging. See her class schedule for availability.
Other options include kids cooking subscription boxes like Raddish Kids that is geared towards teaching younger children new kitchen skills. Yet families are doing the recipes together, learn about the region the recipe comes from, and practice new skills. You can read more about our experience with this cooking subscription box here.
Related: More Gourmet Food Gifts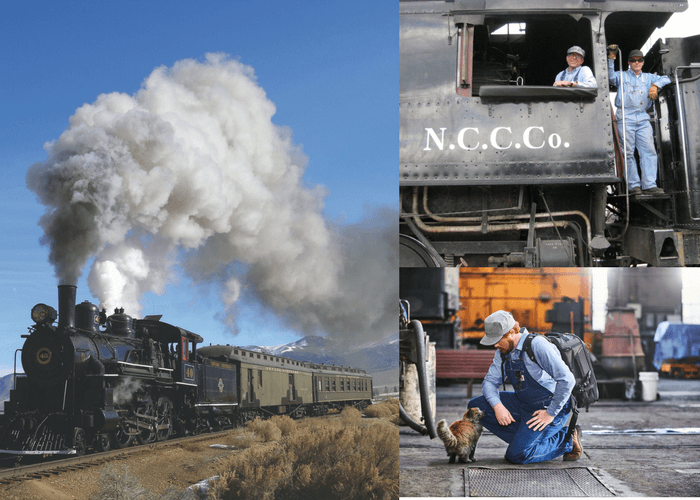 Unique Train Rides
The Old West is the place for experience gifts for kids and adults. Imagine riding the Nevada Northern Railway in an authentic 19th century steam locomotive. This is sure to be an unique train experience. It's a once in a lifetime experience the whole family can enjoy!
Choose between three different experiences. Ride with the Engineer, in the front and center of a steam engine or drive a steam engine yourself with the railway's Be the Engineer program. For more adventure, Spend the Night in a Caboose. Whichever you choose, the whole family will never forget this experience.
Attraction or Amusement Park Tickets
Theme parks, museums, science center, and zoos are favorite destinations for families. Check out annual memberships to nearby attractions or give tickets to attractions for an upcoming trip.
CITYPASS Tickets
For those who what to gift multiple attraction tickets, CityPASS tickets are the perfect gift. With CITYPASS, you select one of 10 major US cities and/or Toronto and they experience the best attractions that city has to offer. These tickets allow for a full VIP experience. Save up to 50% off combined prices for admission to must-see attractions with CityPASS. Shop now!
Note: we loved our trip to Tampa Bay, St. Pete's, and Clearwater Beach, Florida using the Tampa Bay CITYPass. It makes a great family vacation destination.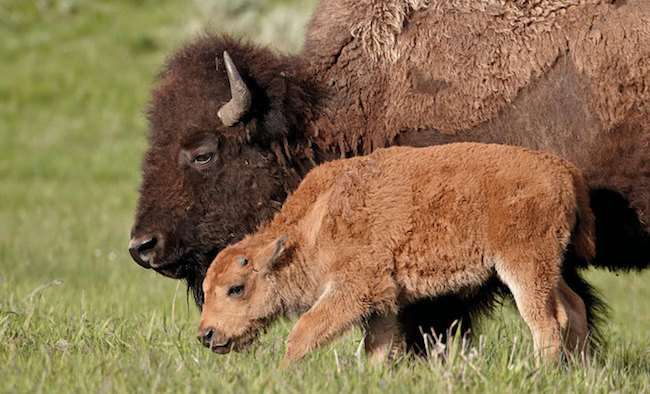 Yellowstone & Grand Teton Family Expedition
Imagine what you'll see when you take this guided tour of two of the nation's most beloved parks. It could see bison, moose, or bears in among the trees and meadows. Visit Old Faithful and see the majestic Grand Tetons rise out of Lake Jenny. Families will embark on a guided 8 day family adventure from National Geographic Expeditions. Tour includes visits to Yellowstone and Grand Teton National Parks, floating down the Snake River, wildlife viewing, scavenger hunt, meals, lodging, and more. Plan your next adventure and go!
Check the National Geographic Expeditions website for dates and prices.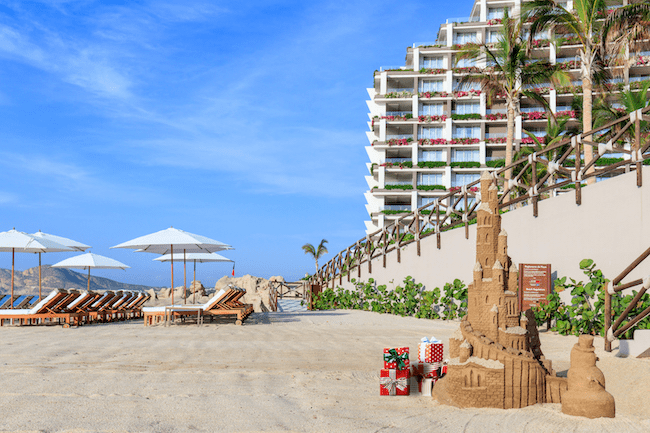 Learn to be Sand Sculptor
Step onto the sand and learn how to create sand castles, sculptures, and creations. A Master Sand Sculptor provides hands-on workshops at the all-inclusive Velas Resorts in Los Cabos, Riviera Maya, Riviera Nayarit and Puerto Vallarta. Families can take classes on how to create sand creations, enjoy luxurious accommodations, gourmet meals, and more.
Learn more at www. velasresorts.com
Tickets to a Local Event
There's no place like home! You don't have to travel far to have fun and there are always plenty of local events happening. Give a set of tickets to a local concert, sporting event, special event, or theater presentation. Groupon is where I like to go for discounted tickets. In the past I have found good discounts on everything from Haarlem Globetrotter tickets to Renaissance Festivals to Orchestra concerts.
These experience gift ideas are sure to delight those who receive them. Whether they are travelers, families who love the outdoors, or just someone who's hard to buy for, these experience gifts fit the bill. Memories created with these gifts will last a lifetime. If you'd made family travel resolutions to yourself or who someone else who has, these are great places to start and will lead to many more in the future! Happy Gift Giving!
For More Gift Ideas, Check Out These: