San Diego is the perfect vacation destination for a family with teenagers. There are so many things to do and see, you'll be busy from morning until night! We've put together this 2-day itinerary to will help you maximize your time in San Diego and make sure everyone has a great time.
This two-day San Diego itinerary is perfect for a family visit with teens or a getaway with friends. It hits a little of everything on day one with visits to Old Town San Diego and a few of the best free things to do in the city. Then the second day, plan for a full day or two half-day activities at the San Diego Zoo, sea kayaking in La Jolla, spending much-wanted beach time, etc..
2 Days In San Diego Itinerary For Teens
Day One – Today is all about seeing this Southern California city and some of the iconic sites.
On your first day in San Diego, start with a visit to Old Town San Diego & the Old Town San Diego State Historic Park. Old Town is the site of California's first Spanish settlement in 1769. Today, it is the city's oldest neighborhood and a popular family-friendly destination.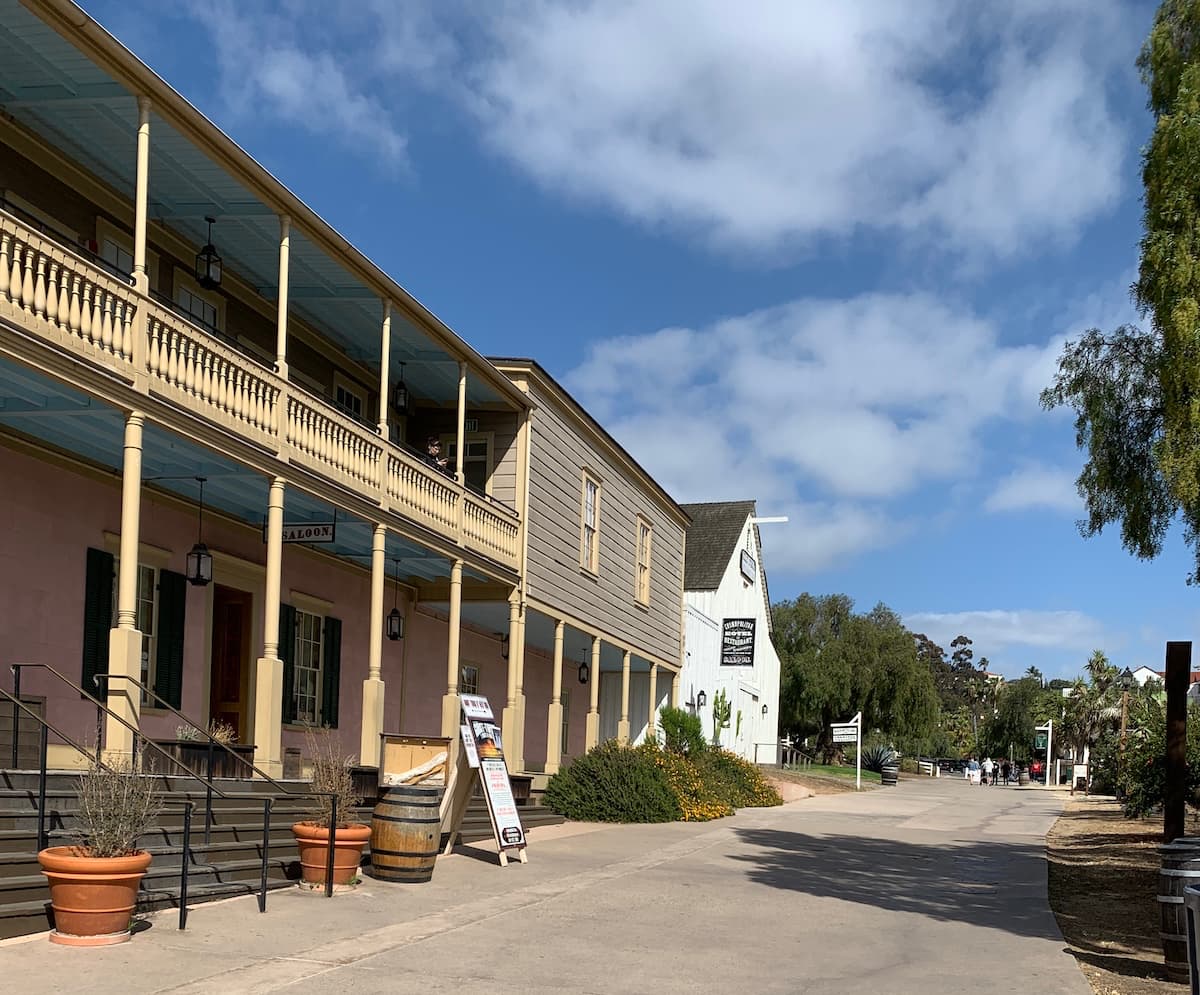 Old Town may seem like it should only interest tourists but this area has plenty of things for locals too! There's an abundance of shopping, dining, living history attractions/exhibits, and live entertainment. There's no shortage of fun in this neighborhood. The Mexican food alone will make your mouth water! Foodies will enjoy the offerings at Casa de Reyes (my favorite) or Cafe Coyote.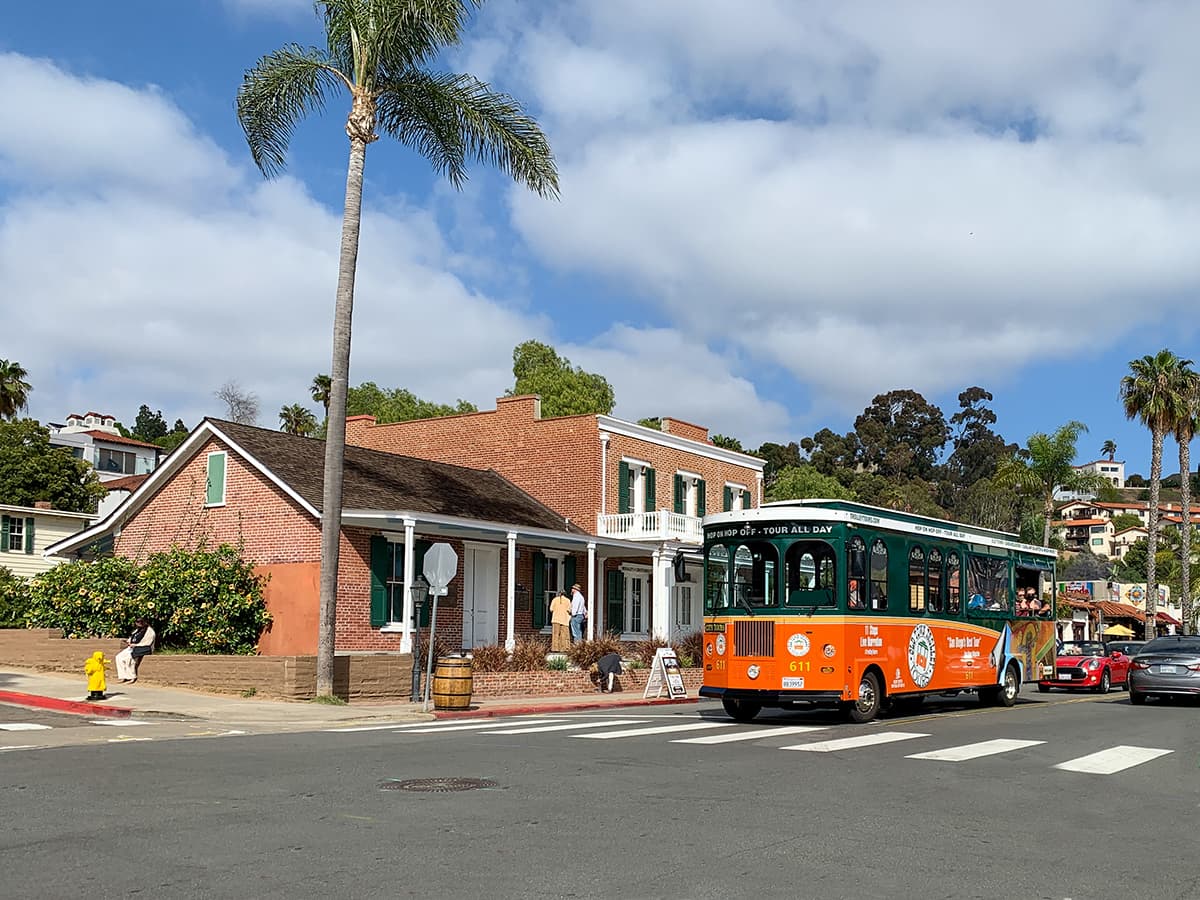 Get a taste of the city's rich history and culture at some of the historic sites like Casa de Estudillo or the Whaley House Museum (said to be one of the most haunted sites in America.) There are numerous museums to see inside the park, enjoy live music, and stroll through the shops. Admission to the state park and its museums are free.
Seaport Village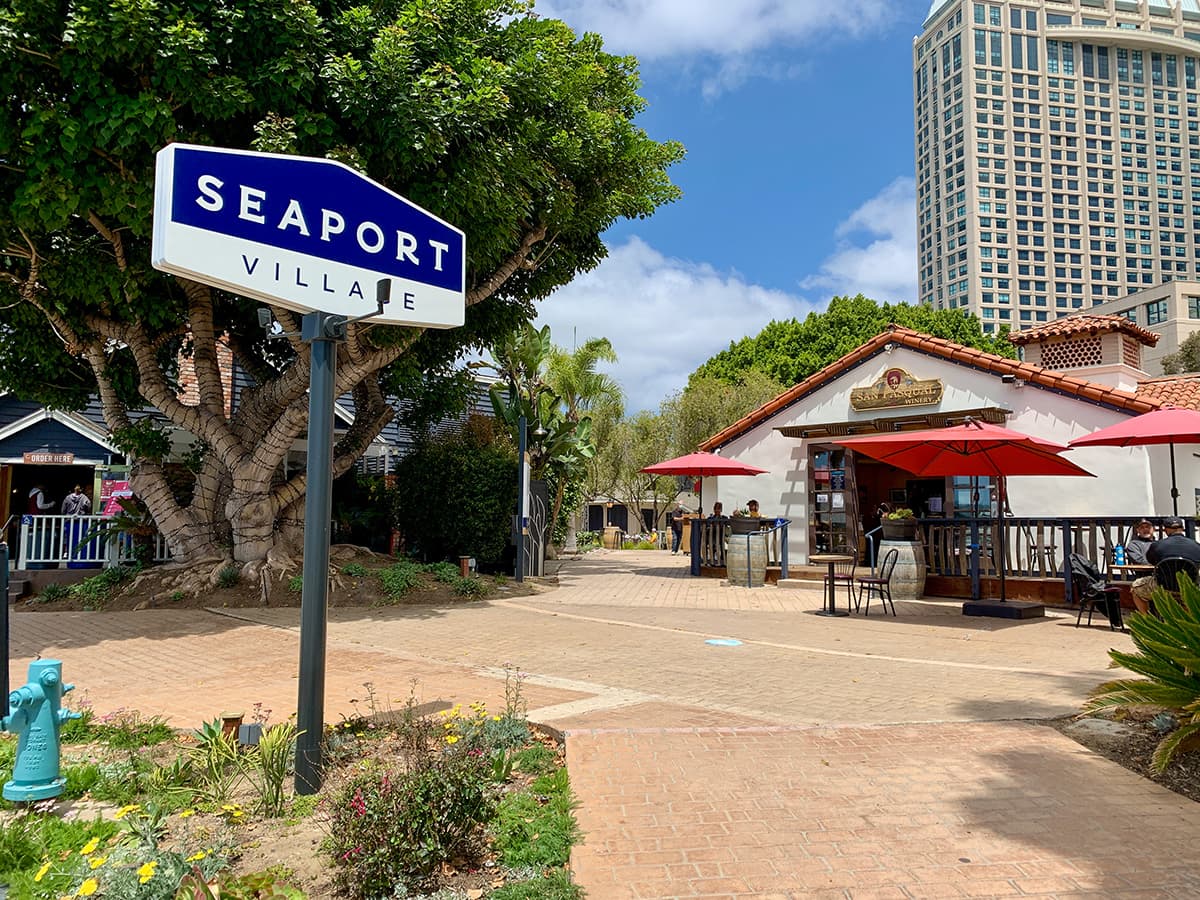 Seaport Village is a 14-acre waterfront entertainment area located inside the San Diego Bay, a few minutes from Downtown. It's an eclectic mix of restaurants and 50+ shops with free live entertainment happening daily. Aside from the shopping, two of the big draws to locals and visitors here are the boardwalk and green space for picnics and kite flying. There's a great kite shop in Seaport Village, Kite Flite. You should stop in. Kites make a great souvenir. If you aren't the kite flying type, there are always musicians and street performers in the area.
If you want to tour San Diego by water, you can get tickets for the 90 minute narrated Seal Tour that departs from Seaport Village. You'll hear about San Diego's maritime and military history and get some great views of the city from across the bay.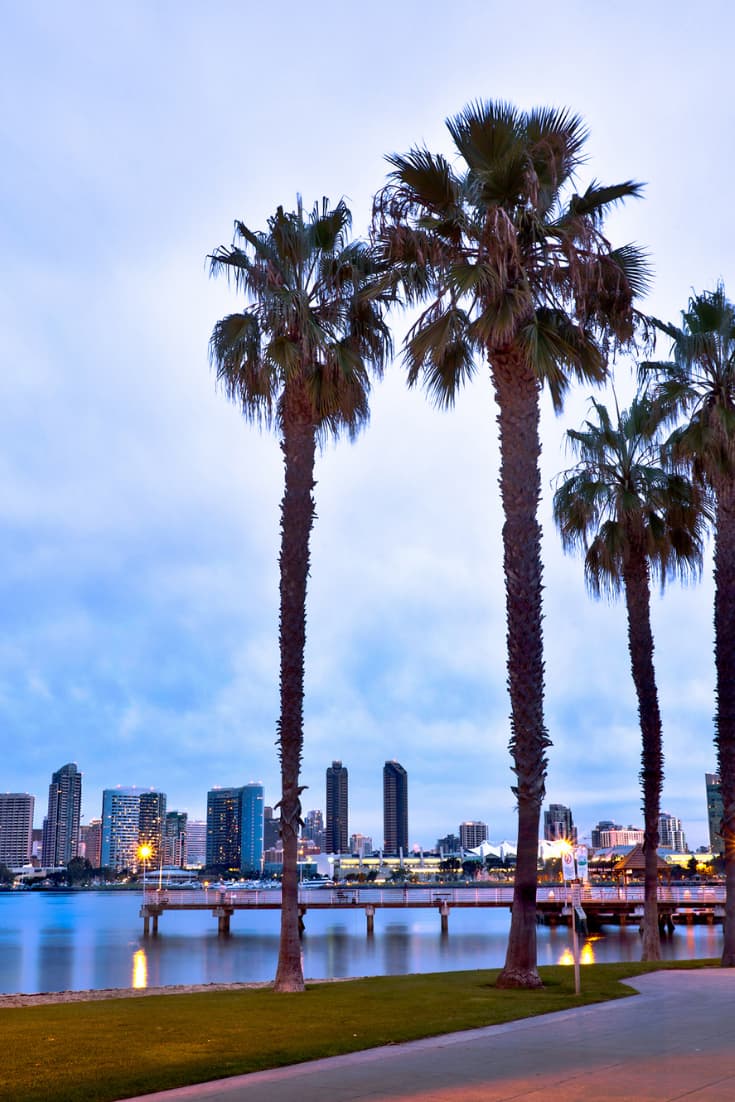 Downtown San Diego
When it comes to finding fun activities while visiting San Diego, downtown always has some cool choices! San Diego's Gaslamp District, Marina, East Village, and Little Italy neighborhoods are all considered to be part of the downtown are.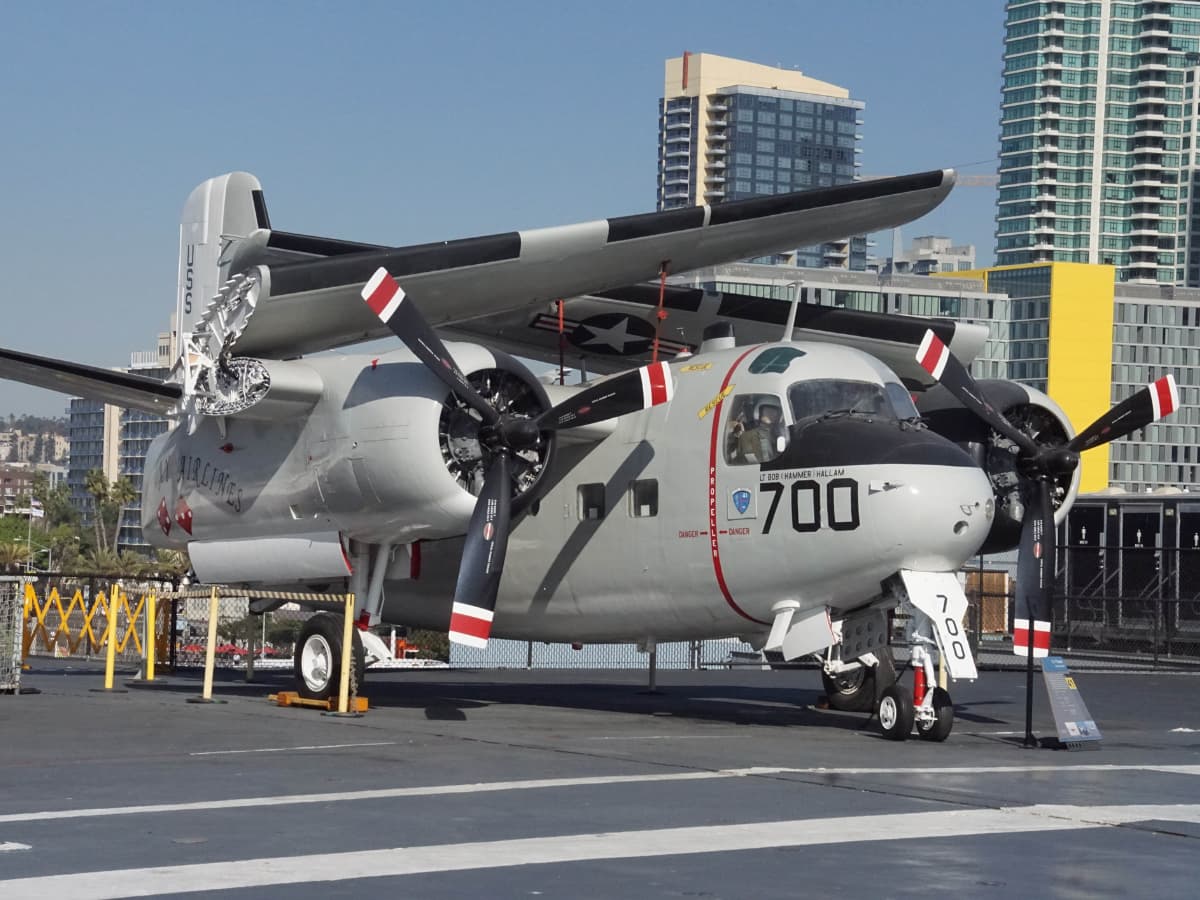 The USS Midway Museum is a floating museum that is home to the longest-serving aircraft carrier in US naval history. Visitors can walk up onto the carrier's deck to stand alongside fighter jets and helicopters or go below deck to experience this "City at Sea." There are over 60 exhibit areas with a docent and self-guided audio tours available. Get your tickets at Viator to skip the line and start touring faster.
Petco Park
Catch a Padres Games at Petco Park if time and schedule allow. You'll find the best seats in the house right behind home plate – but any seat at this baseball stadium will be an amazing experience!
Gaslamp Quarter District
The Gaslamp District is a great place to visit San Diego! This area is known for its lively nightlife, but during the day it has lots of dining options and shopping. You and your teen will want to start with a photo under the Gaslamp District arched sign.
Visit Balboa Park
The Balboa Park is the second-largest urban cultural park in America and one of San Diego's most treasured gems. Explore its many museums, gardens, statues, and attractions including the world famous Spanish Village Art Center. Don't forget to ride on a cable car too!
There are so many things to do here that it could take days to explore it all. At a minimum, I recommend checking out the Natural History Museum. If time allows, take in some art at one of San Diego's famous museums such as The Timken Art Gallery before heading back outside into this quintessential California park – be sure not to miss El Prado with its beautiful Spanish Architecture.
The park offers sample itineraries based on interest, age, and time here so you can make the most of your time here. The yellow car in the picture above is a GoCar, a GPS-guided self-driven tour through the city.
Little Italy
If you are looking for more of a cultural experience, Little Italy is the place to go! The culture is palpable and the food will have your mouth watering. Even if you are not an expert on Italian cuisine, there's plenty of options with things like Chicago-style deep dish pizza. Take time to explore this area and make reservations for dinner before heading back to your hotel.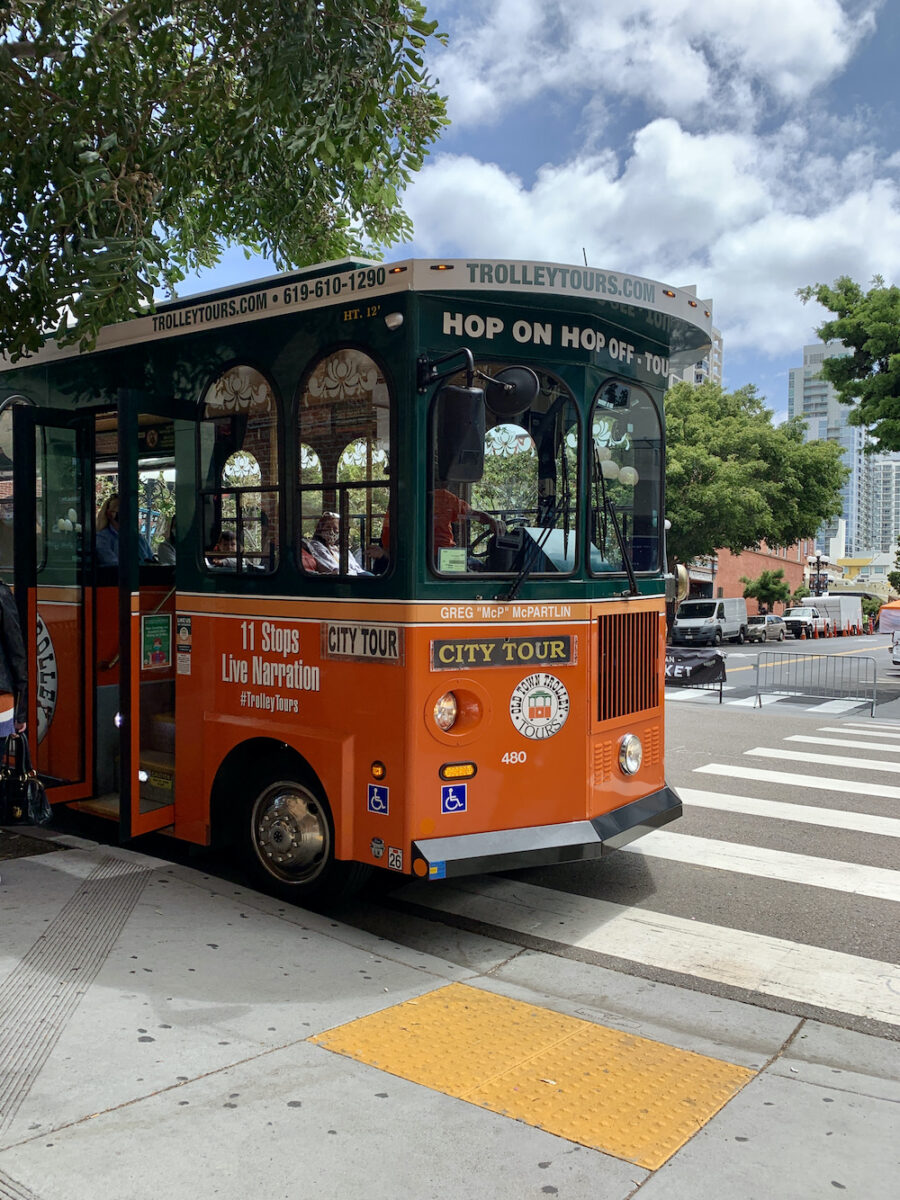 Note: If you don't want to drive around the city and look for parking lots everywhere you go, I highly recommend the Old Town Trolley with its hop-on, hop-off bus service that stops in the major districts; Seaport Village, Gaslamp District, Downtown, Old Town, Coronado Island, Little Italy, etc. The all-day Old Town Trolley ticket helps you see all the sites easily, skip wasting time searching for parking, and it's a great way to get around the city!
San Diego Day Two – Today has lots of full and half-day options. Popular attractions like the San Diego Zoo, Safari Park, Sea World, and the beach are all popular choices for an extended visit.
The San Diego zoo is a favorite spot to visit San Diego with teens or kids of any age. There are plenty of exhibits for the whole family, including Africa Rocks with its resident African penguins, Lemurs, and Hamadryas Baboons!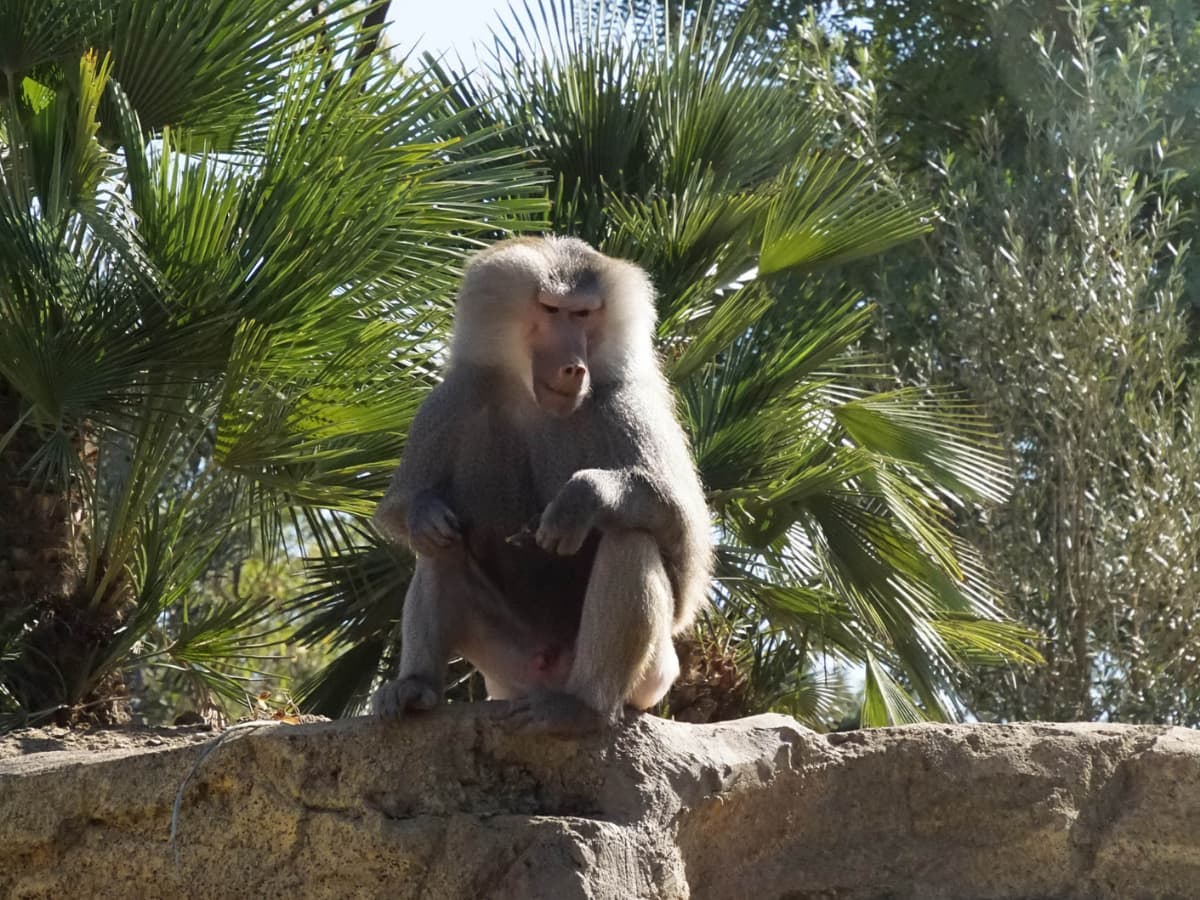 Don't forget about animal encounters that you can do as well as feeding opportunities. With so many things to see and experience, there's never a dull moment when visiting this top San Diego attraction with your teen.
The San Diego Safari Park is a great place to spend the day with your family and it's not just for kids. For many teens and adults, just going to see some of these animals in person is worth a visit and that's before you get into all of the hands-on experiences available (at a small extra cost). There are many different activities available, including balloon rides, animal encounters, and safari tours of various areas like Africa or Australia that you can do in addition to seeing some animals up close and personal.
Another great place to spend the day with your teen(s) is SeaWorld. Here, you can spend the day in the marine park exploring all of the attractions and shows including the Electric Eel, San Diego's tallest roller coaster! There's plenty to do from rides to animal encounters – your teen won't want to leave this part of San Diego easily.
Note: For a limited time, all U.S. military veterans and up to three guests receive one complimentary visit to SeaWorld San Diego.
Hit the Beach
If you're a beach bum or just one at heart, San Diego has no shortage of beautiful beaches. Ocean Beach, Mission Beach, Pacific Beach, and Sunset Cliffs Natural Park are all great options. You and your teen(s) can easily spend the day at any one of the area's beaches. They all offer outdoor recreation opportunities from surfing to volleyball – it's hard not to find something that suits them! You'll be able to spend time with your family while also having fun doing what they enjoy.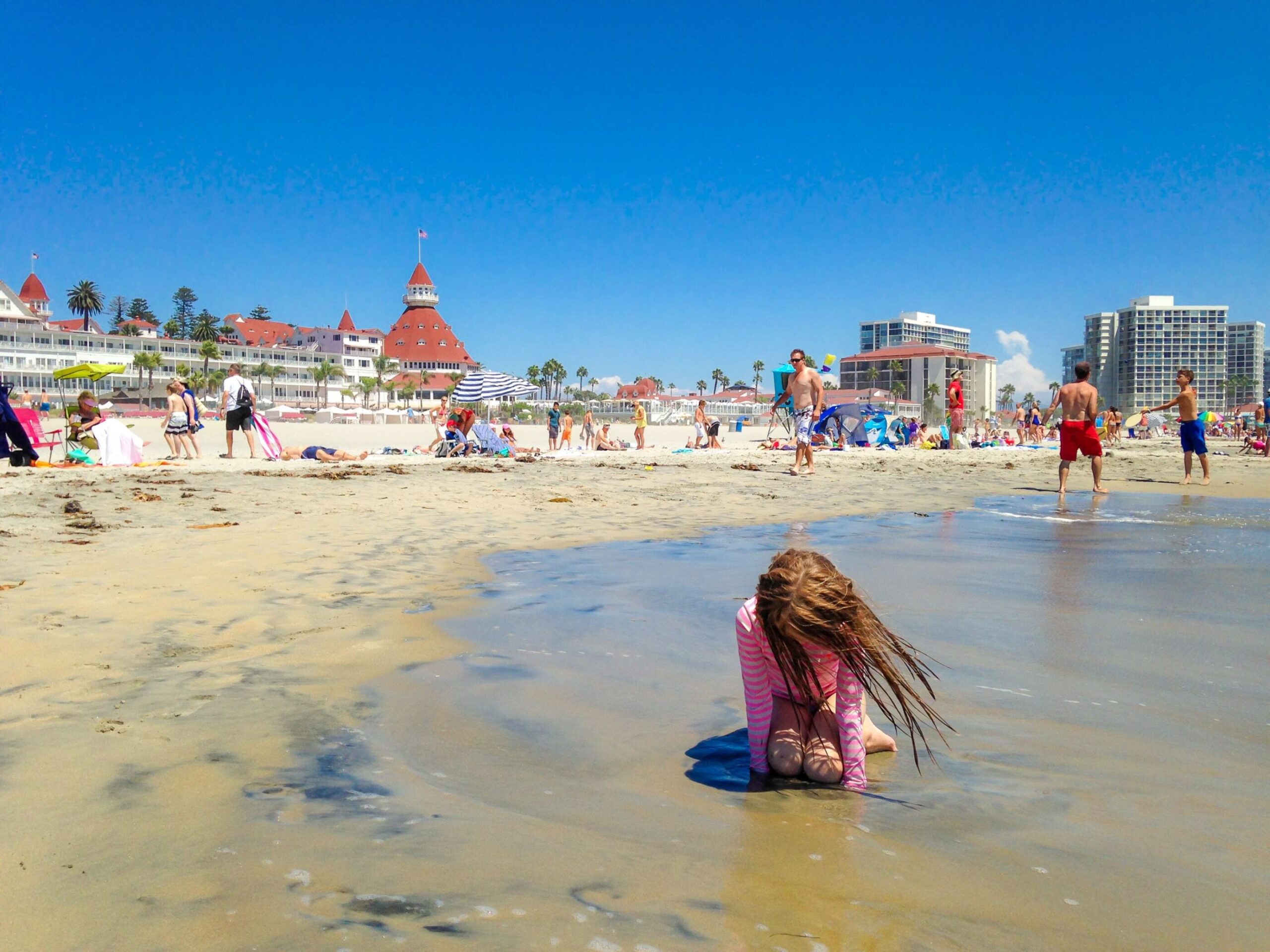 Ocean Beach – If your teen is into surfing or wants to learn about San Diego's surfing heritage, schedule a private surf lesson for as low as $107 via 57Hours.com, an online platform that connects local guides and experts with adventures. Then plan a stop and take the interactive tour through Ocean Beach Park.
Pacific Beach – Get your time in at the beach and then visit the Pacific Beach Farmer's Market. Take in all of the artisans, fresh produce, live music, food trucks and more! Art galleries are also plentiful here. This area has something for everyone – from the young at heart to those with an eye for culture.
Mission Beach – If you are looking for something a little more active, then Mission Beach is the place to be. Surfers flock here as well as families and those who want to enjoy beautiful views of the Pacific Ocean.
Sunset Cliffs Natural Park – Great spot for enjoying all of the natural beauty San Diego has to offer. A short walk on the trail will bring you to beautiful views while walking down under the bluff brings you up close and personal with some amazing tide pools.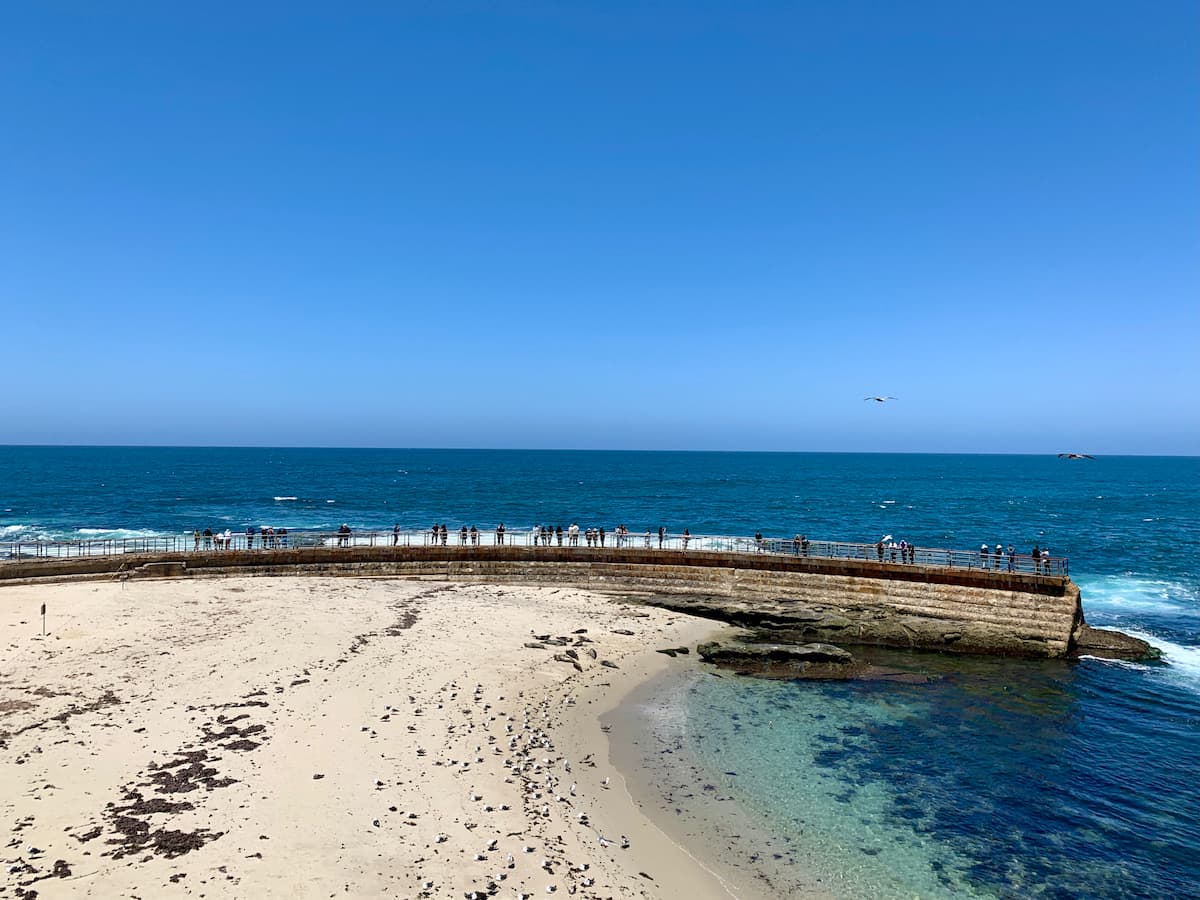 La Jolla
La Jolla Cove – a visit to La Jolla Cove and Children's Pool to see the California Sea Lions and Seals ranks among one of the top things to do in San Diego. Visitors come here for the seal watching and/or just want a fun place to stroll with the family. Countless seas and sea lions sun themselves on rocks near shore.
La Jolla Tidal Pools – just south of Children's Pool are the tidal pools at La Jolla Shores. These tidal pools offer up an amazing opportunity to witness the beautiful sea life below you when the tide is low.
La Jolla Sea Caves and Beach – north of Children's Pool is a public beach, nature preserve, and legendary sea caves. This area offers kayaking, paddleboarding, snorkeling, and diving in crystal clear water with the backdrop of magnificent cliffs on either side. On our last visit, we did the Sea Cave kayaking tour with Hike Bike Kayak Adventure. We booked a time at low tide through Viator, which I highly recommend. Read more about that sea caves kayak tour here.
Hike at Torrey Pines State Natural Reserve – Near La Jolla, you can experience one of the most beautiful hiking trails in America. It's well maintained and offers stunning views of the ocean as you walk through scrubland and grassy hillsides. You can book a guided hike with a local expert via 57Hours or go on your own. I highly recommend an afternoon or early evening hike if you want to experience a gorgeous coastal sunset.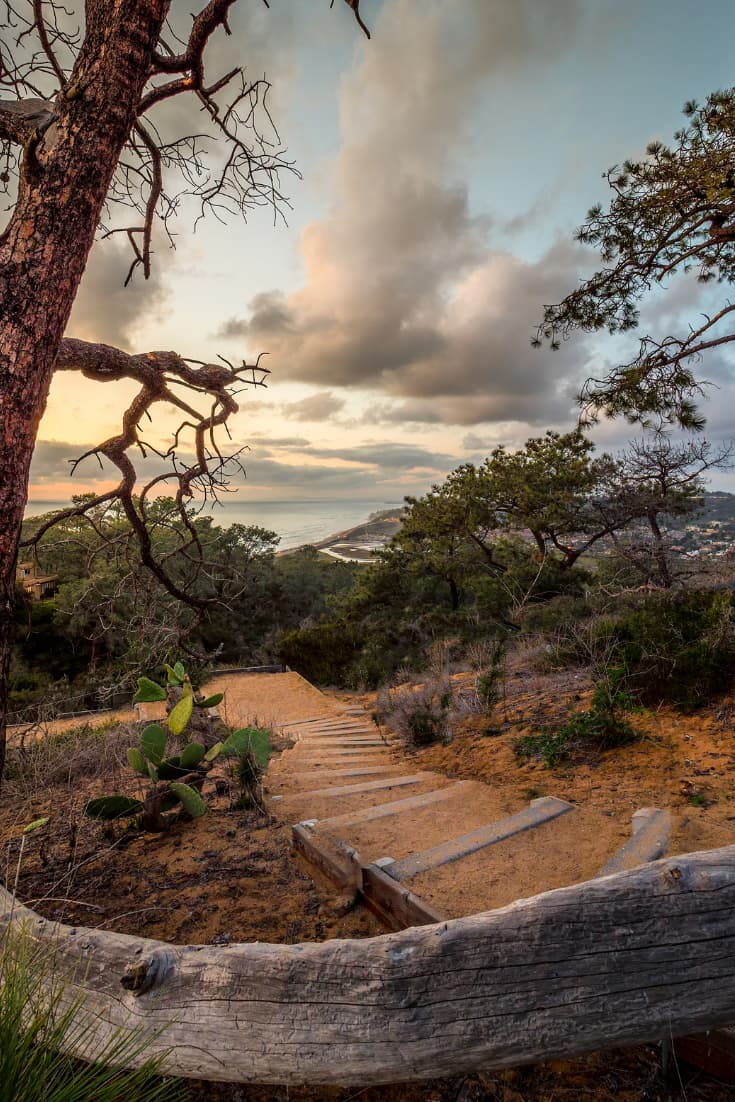 Where to Stay in San Diego
I highly recommend the Kona Kai Resort & Spa on Shelter Island. This family-friendly waterfront resort is the perfect place to relax and unwind while in San Diego. Located in San Diego Bay, the resort is close to everything on this 2 day San Diego itinerary and has all the amenities a family could want.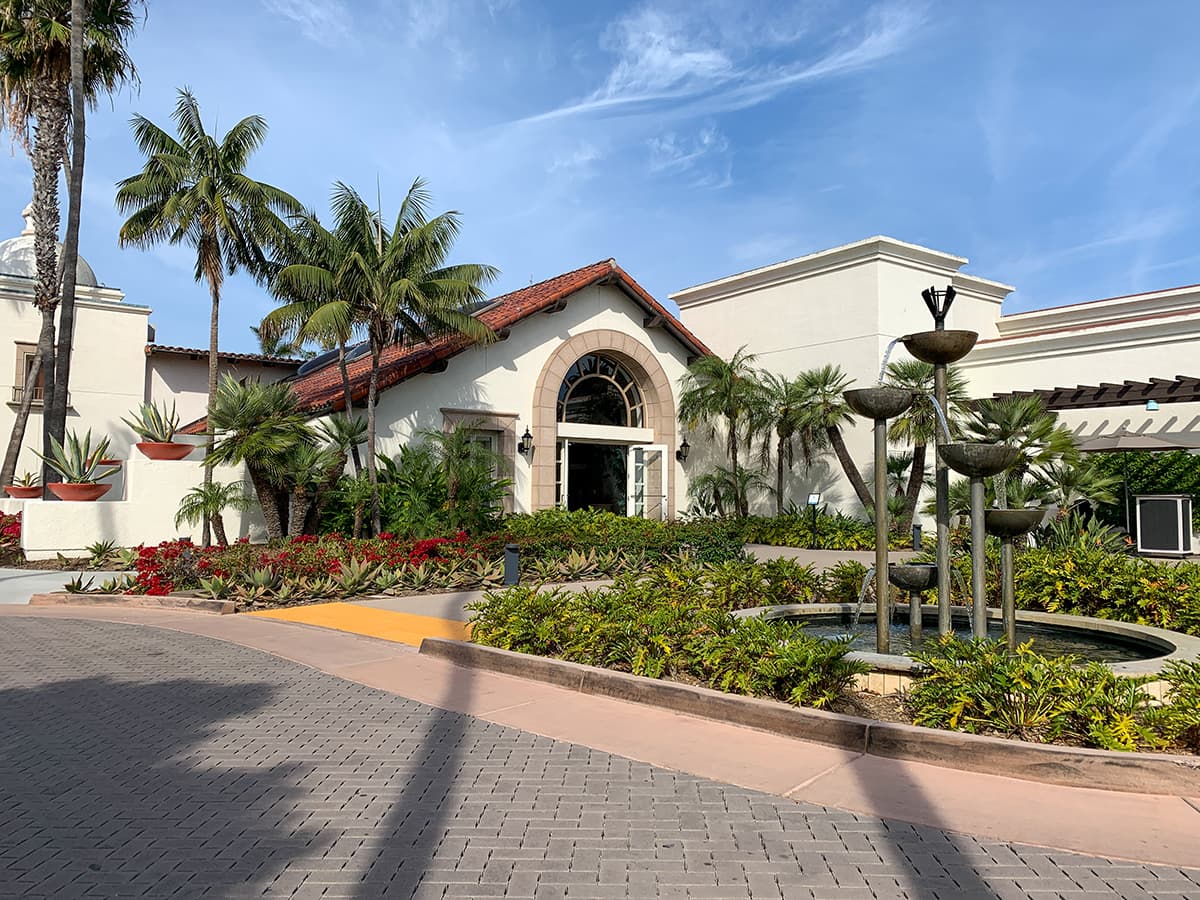 The resort offers a private beach with nightly bonfires, luxuriously appointments guest rooms and suites, two on-site pools, an on-site marina with watercraft rentals, a full fitness center, and an onsite restaurant, Vessel, with an incredible view of Shelter Island Bay and Point Loma. Their spa, SpaTerre, is rated one of the best in the city so if you need any help relaxing, they are available to help. Read my recent account of my visit or read other current reviews on TripAdvisor
If you're looking for a really great itinerary of the best places to spend two days with your teenagers in San Diego, this is it. The highlights are covered and the fun things on this list will keep them entertained while they explore one of America's most beautiful cities. Get ready for lots of laughter and memories- that can't be beat! And don't forget to make sure you have all these 15 items packed before heading out – there's no time like the present!
Pin This for Later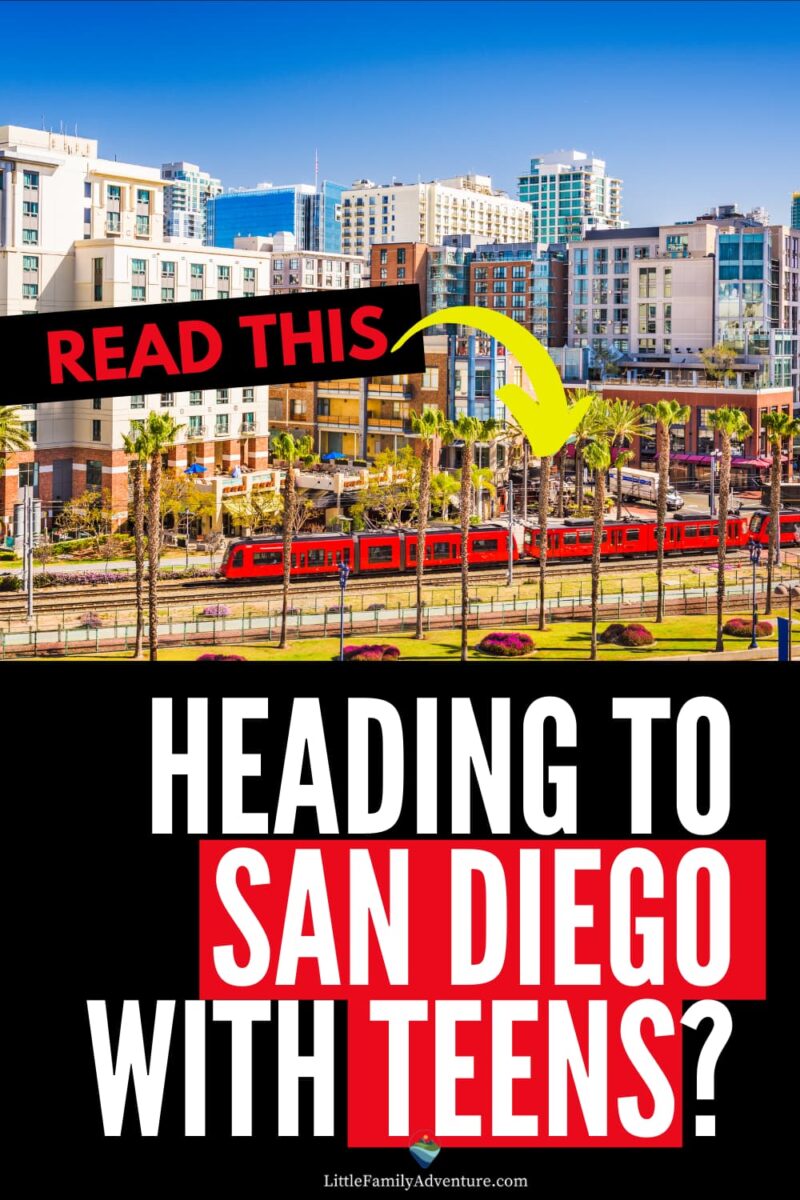 For more California vacation ideas, see these: