Tampa, Bay Florida is a fun family destination with everything from theme parks to natural attractions. For the animal lovers in the family, they won't want to miss these 5 animal encounters in Tampa Bay.
During a recent trip with CityPASS, these are the animal encounters we did and highly recommend. They educate, entertain, and provide bucket list worthy experiences you can share as a family.
Animal Attractions in Tampa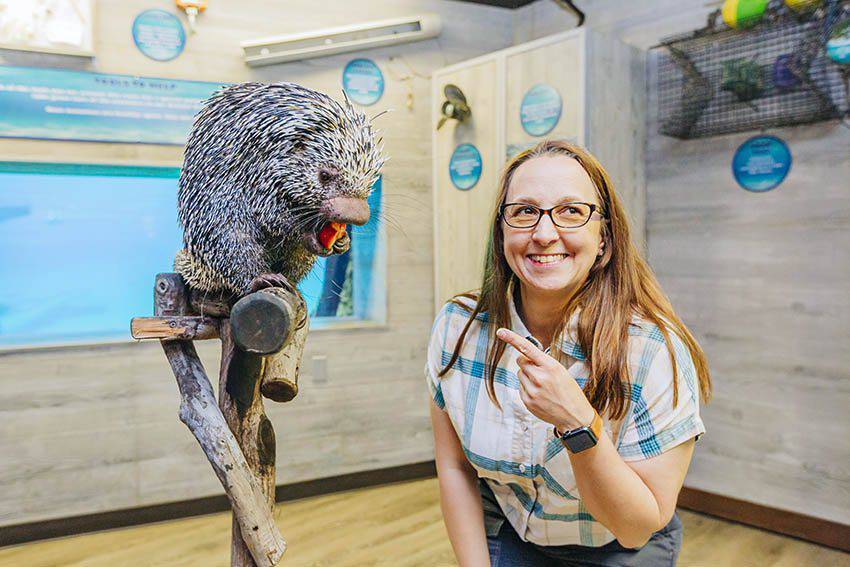 Indian Rhino Feeding and ZooTampa at Lowry Park
Zoo guests will delight at the different animal encounters offered here at a cost of $25 per person for non-members or $15 for zoo members. This rhino feeding encounter has to be my favorite. It isn't every day you can get up close to an endangered species like the rhinoceros, much less feed one. ZooTampa is one of only three places in the country that offers an experience like this without glass barriers.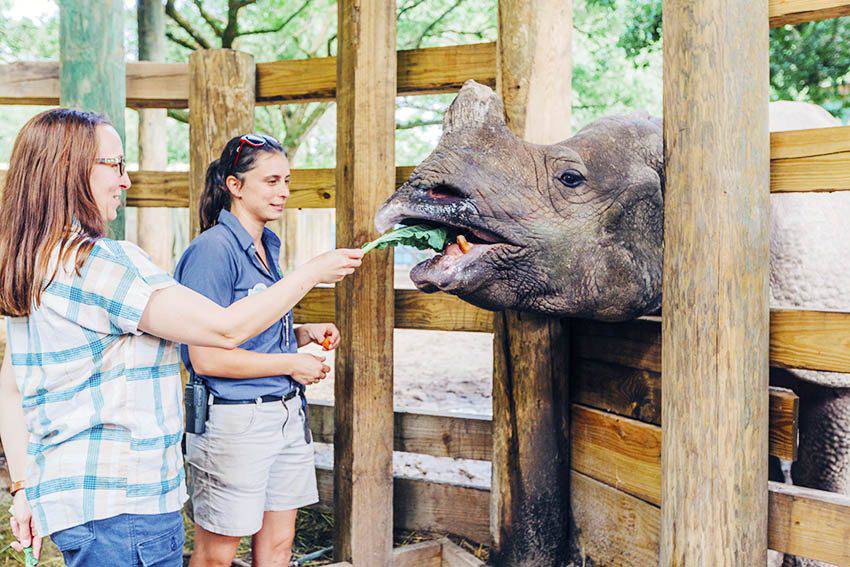 This is Jaime, a female one-horned rhino who loved collared greens. Each encounter/feeding experience is a training session for both her and the guest. You'll learn about her and the other resident rhino Johnnie, conservation efforts for wild rhinos, and how keepers care for these two at the zoo. The rhinos learn behaviors that aid in the care. It's educational and fun for all! It's recommended to prebook this encounter as it's REALLY popular and is only held on Saturdays and Sundays. Learn more on the zoo's website.
See How to See the Best Tampa Bay Attractions with a CityPASS in this 4 Day Trip Itinerary.
Pin This for Later…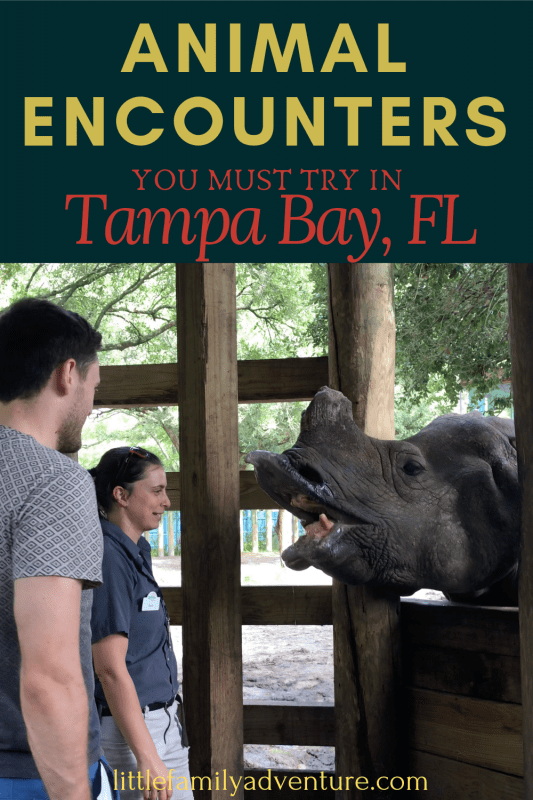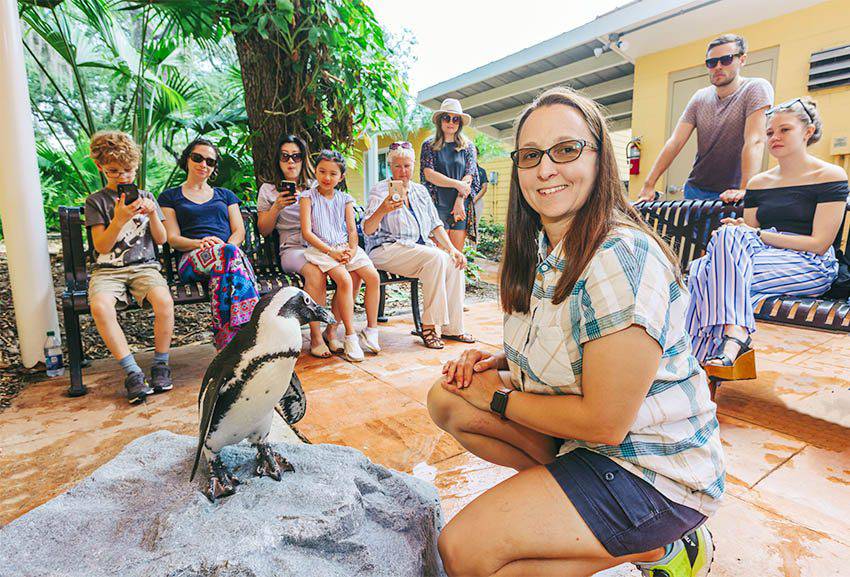 Tampa Zoo Penguin Encounter
The Tampa Zoo Penguin encounter takes you backstage to see where these tuxedo clad birds sleep, talk with the keepers who care for them, and then see an African penguin close up. During the animal encounter you'll get to pet a penguin and poise for a photo.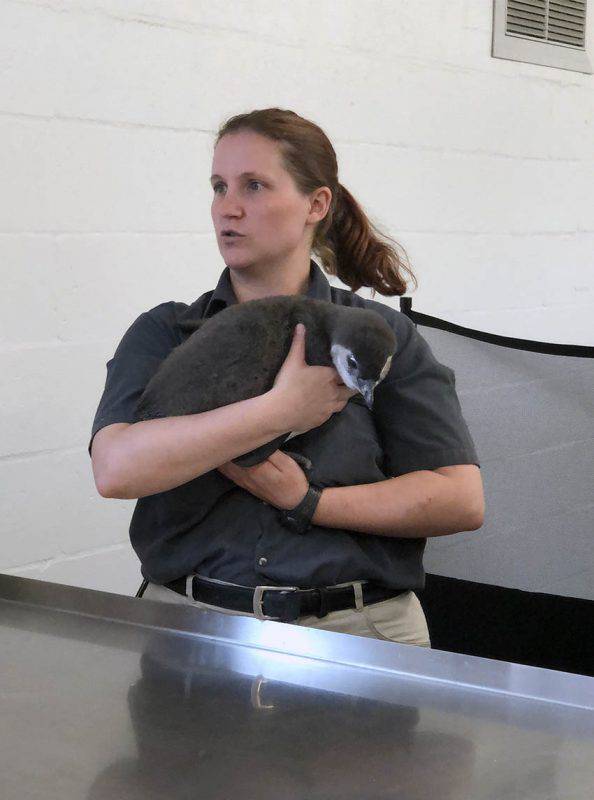 You may even be fortunate enough to see furry African penguin chicks in the backstage area. Talk about super cute! Cost for this and other encounters is $25 per person for non-members or $15 for zoo members plus zoo admission. Other animal encounters include African elephants, Southern White Rhinos, koalas, giraffes, and the Aldabra tortoise. Learn more about these encounters on the zoo's website.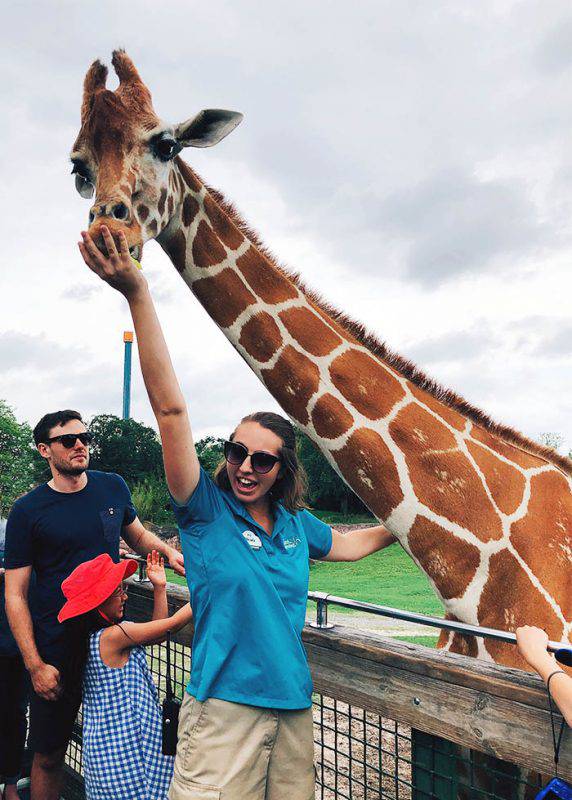 Giraffe Feeding at Busch Gardens Tampa
It's exciting to feed the giraffes at Busch Garden. Book this 30 minute Serengeti Safari to take an open air vehicle across the grounds and up to where the giraffes are. During your safari experiences to Busch Gardens Florida, you'll learn about giraffes and the other animals that call the park home. You'll see zebras, wildebeests, antelope, and more. But the best part is feeding the giraffes.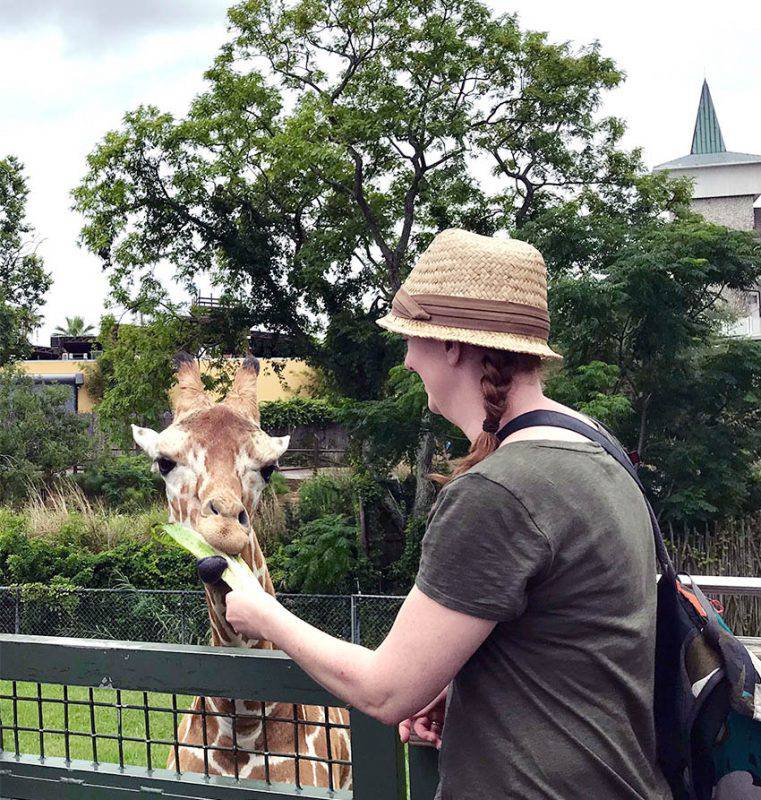 These inquisitive animals come up to guests using their long necks. Actually a more accurate description is they come up, over, and through guests. They are anything but shy. Yet they are gentle giants making this an unforgettable experience. Cost is $39.99 per person plus park admission. You can find other experiences with flamingos, aardvarks, tigers, and sloth encounters. Learn more on their website.
Save on admission to all of these attractions when bundle them together with the CityPASS. At the time I'm writing this article, you save 54% by doing it this way.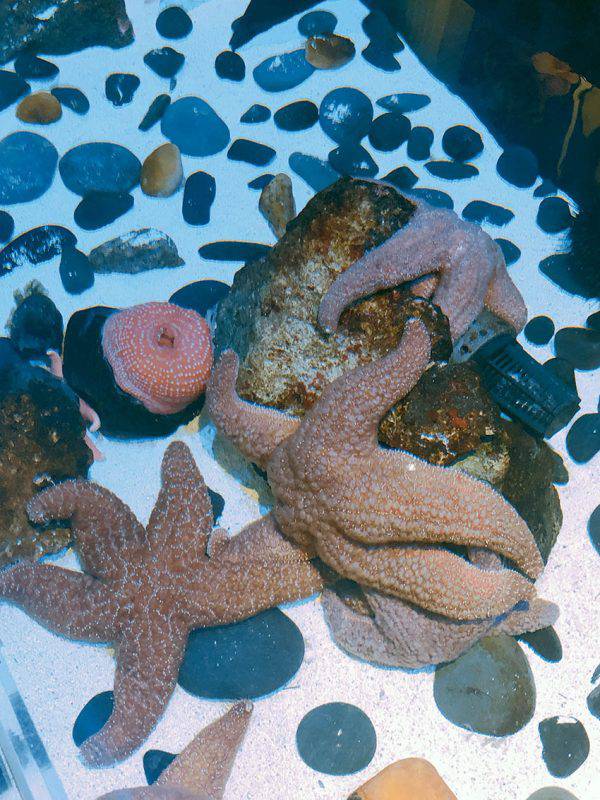 Florida Aquarium
Have you ever wanted to touch a starfish or a stingray? You get the chance to here at the Florida Aquarium and it's included in your admission ticket. Visitors can touch stingrays at Sting Ray Bay plus anemones and starfish at No Bone Zone. Touching an anemone is a little like a gooey water sack or balloon. But don't take my world on it. Come and see for yourself.
In addition to the touch tanks, see jellyfish, a grouper that is longer than a man is tall, and a giant Coral Reef exhibit with sharks, sea turtles, and fish. Visit the aquarium's website for more information.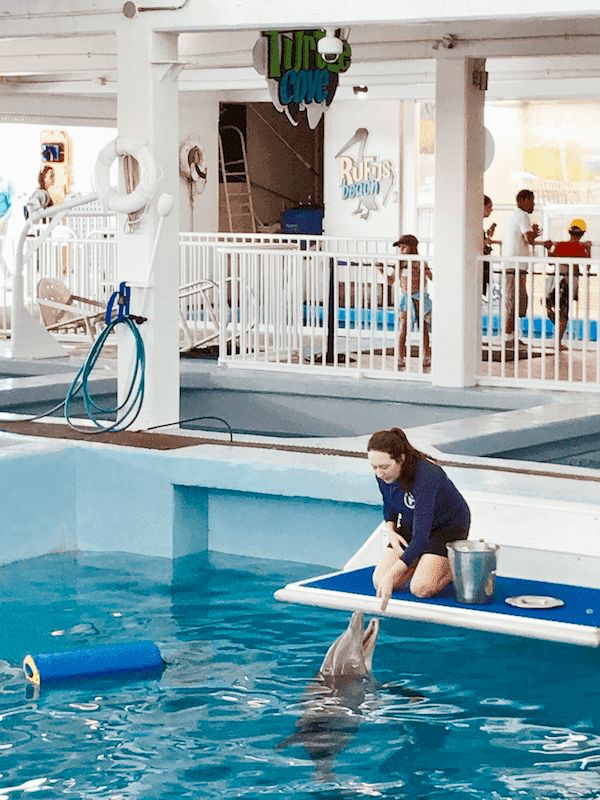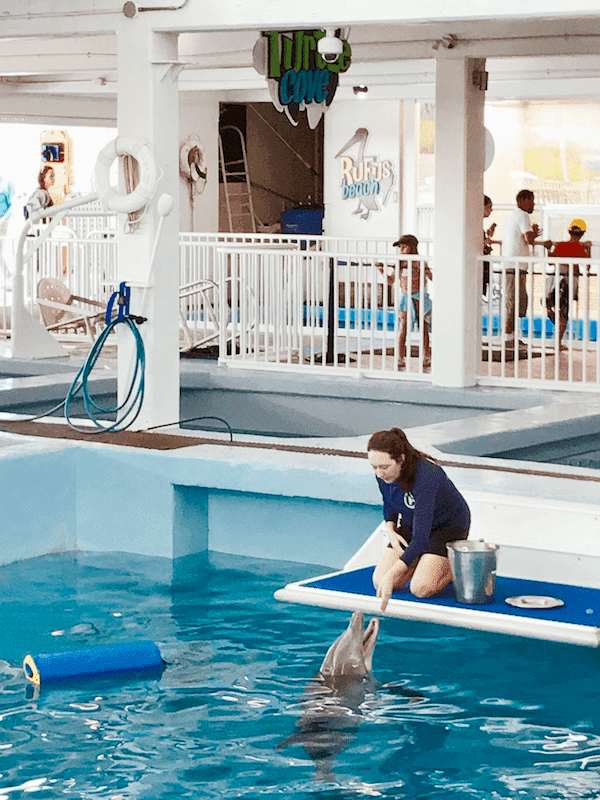 Clearwater Marine Aquarium
I'm sure you know the famous dolphins Winter and Hope from the movies Dolphin Tale and Dolphin Tale 2. Here you can see them and other animals like otters, pelicans, stingrays and sharks. This marine rescue/rehabilitation center isn't actually in Tampa Bay, but is just over the bridge in Clearwater Bay, Florida.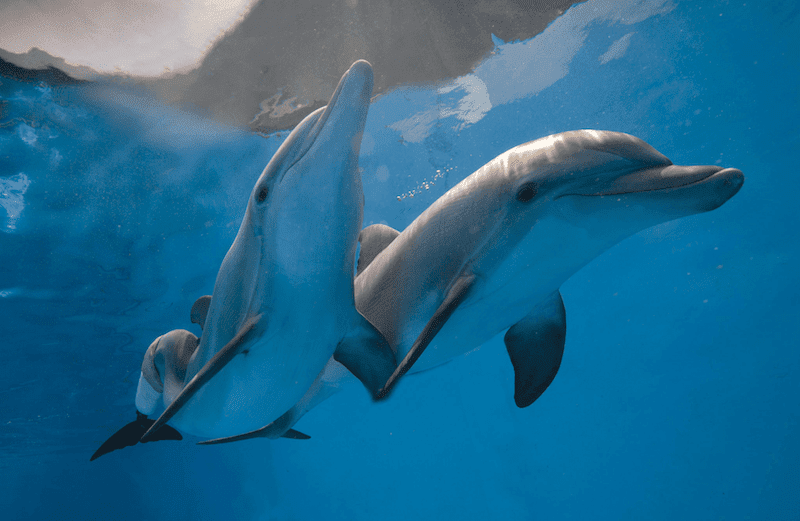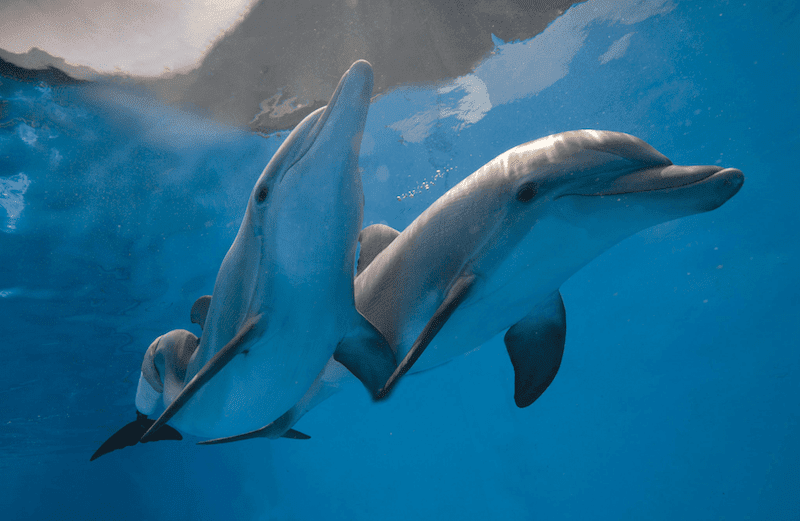 At Clearwater Marine Aquarium you can opt for a photo with one of the resident dolphins or take part in an animal care experience or feeding. I didn't get the chance to do any of these encounters on my trip, but I would like to come back, especially for the 3 hour dolphin and animal care assistant. I'm adding them to this list of animal encounters Florida visitors should do because the work they do here is outstanding. The aquarium and their animal ambassadors impart a need to preserve our waterways and protect the animals that call it home. Learn more about at the CMA website.
Planning a Trip to Tampa Bay
When you find yourself in Tampa Bay, these are 5 animal encounters Florida visitors enjoy again and again. Each attraction is adding new experiences, so be sure to visit their websites to see what is new when you plan out your trip. To save money on attraction tickets, I recommend getting CityPASS tickets for the top 5 attractions in the area.
Hotels and Airbnbs near Tampa, Florida
When we visited we stayed at the Aloft Tampa Downtown and the Wyndham Grand Clearwater Beach. Both are great options for families. You can find more Clearwater Beach hotels here.
Thank you to CityPASS, Visit Tampa Bay, Visit St. Petersburg/Clearwater for hosting us on this recent visit. Accomodations and attractions were provided for this article. All opinions are our own.