Tampa Bay area is the perfect travel destination any time of year. Why? Well to start, it is sunny 250+ days each year. We LOVE Tampa Bay area for its family-friendly attractions, internationally inspired food scene, opportunities to get outdoors, vibrant art/culture, and even pirates (well a pirate ship anyway). There are so many things to do in St. Petersburg, Tampa, and Clearwater that you CAN NOT do everything in just one trip.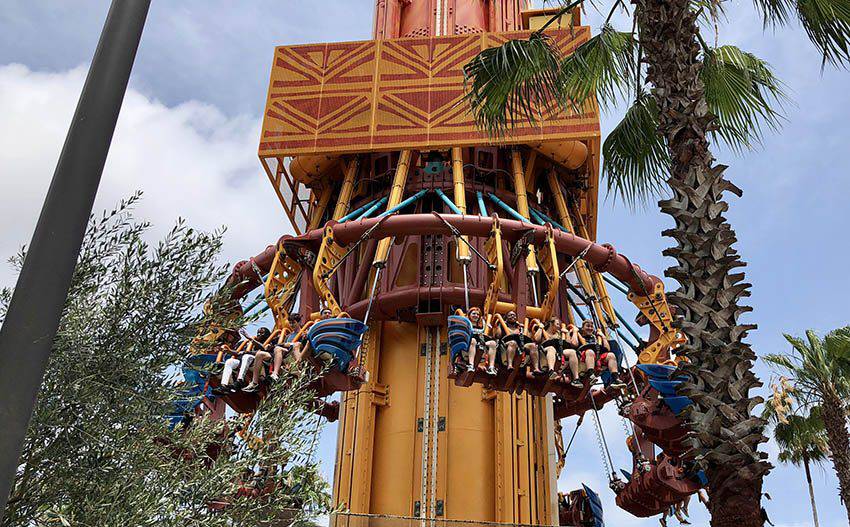 If you have four days, visit five of the best Tampa Bay area attractions, add in a few bucket list experiences, and discover foods that locals rave about. Plus I'll show you how to save over 50% off on admission prices using a Tampa Bay CityPASS. I recently partnered with CityPASS, Visit Tampa Bay, and Visit St Pete/Clearwater on a media trip to just this. Now I'll show you how to do the same.
<
Tampa Bay CITYPASS
If you aren't familiar with CityPASS, let me explain what it is and how it works. It is a ticket that provides admission to specific attractions for one low price. Instead of wasting time in ticket lines at each attraction, you buy this ahead of time. Then show your pass at the door and you're all set. Here in Tampa Bay you save 54% off general admission prices at five of the top attractions in Tampa/St.Pete/Clearwater that include:
The Florida Aquarium
Busch Garden Tampa Bay
ZooTampa at Lowry Park
Clearwater Marine Aquarium
Chihuly Collection or the Museum of Science and Industry
The ticket price is $109 per adult and $99 per child (as of July 2019).
Hotels and Airbnbs near Tampa, Florida
4 Day Tampa Bay Itinerary
Like so many of you, our vacations this year have morphed from week-long getaways into extended weekend trips. That's what this trip to Tampa was, a 4-day getaway. Schedules didn't work out to bring the kids, so I invited a girlfriend that lives just outside of Tampa. I flew in early the 1st day and flew home late on the 4th day. It was fun to visit the city with a local resident, although some of these attractions and places were new to her. We got to discover those together and now we have new stories to tell every time we see each other.
I've broken down this itinerary by day. Two nights are spent at the Aloft Tampa Downtown Hotel and one night at the Wyndham Grand Clearwater Beach. TripAdvisor named Clearwater Beach "America's Number 1 Beach" for the second year in a row. So it was a no brainer that we head to the beach at some point. You can easily add in extra nights at the beach if you like. I would have loved that, but I had to get back home. Here's our four-day itinerary of Tampa, St. Pete, and Clearwater.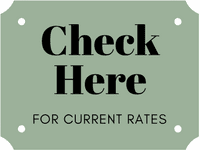 Day 1
After flying into Tampa (TPA), headed to the Aloft Tampa Downtown Hotel. Tampa and the surrounding areas are easy to drive and navigate if you prefer to rent a car at the airport. I took a car service via Ambassador Limousine. I prefer taking a service or rideshare from the airport. It's a great way to get the lay of the land. Drivers often have great tips on what to see and do too.
Aloft is in downtown Tampa along the Tampa Riverwalk, a 2.6-mile-long pedestrian trail along the Hillsborough River. You are within walking distance to entertainment, dining, and Tampa attractions like Florida Aquarium. This hotel is a great choice for families with an outdoor pool, spacious rooms and really comfortable beds. Once settled in the room, I met up with my friend and headed to the aquarium.
The Florida Aquarium
The aquarium is 1.5 miles away from the hotel on the Riverwalk. It's a 30 minute walk along the river or drive there in less than 10 minutes. If you decide to walk, you'll pass by several historical monuments that feature prominent figures in Tampa history and the Tampa Bay History Center where you can learn about pirates. We drove it was one of the rare days it was raining.
Here at the aquarium, you can see a mix of Florida marine life and land animals. Walk the Wetlands Trail to see what fish live among the Florida mangroves, various birds, and alligators. Throughout you see all manner of fish, sharks, and turtles. Be sure to find Cleatus, a 300 pound grouper that measures in at just under 6 feet. If you want to get your hands wet, head to the touch tanks at the No Bones Zone and Stingray Beach. Plan for at least 2 hours here and check the schedule for show and feeding times. You won't want to miss them.
Admission to the Florida Aquarium is included in your Tampa Bay CityPASS. Without it, admission starts at $26.20 for an adult and $22.45 for a child. Parking is $6.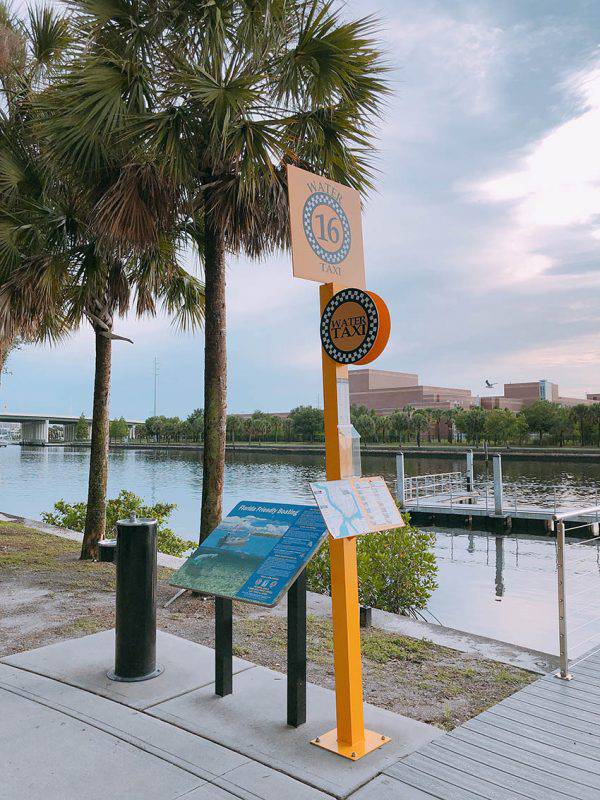 Pirate Water Taxi
The Pirate Water Taxi's bright yellow boats are a fun option for traveling up/down the riverwalk. Plus you have a wonderful view of the river. There are 15+ stops along the river. You can learn more on their website. We didn't get to do the pirate taxi this trip. It was raining most of the afternoon, so we drove to places along the river.
Armature Works Heights Public Market
For the evening, head to Armature Works, a large community space with a food hall, outdoor entertainment area, anchor restaurants with top area chefs, public markets, and more. All this is housed inside a 100 year old building that was once used to maintain the city's electric streetcars. It's a gorgeous building and you'll see pieces of that history throughout the space. Inside the food hall, you'll find a great variety of offerings including the city's BEST Cuban Sandwich at Hemingway. You'll also find vegan food at Dixie Dharma to sushi at Zukku Sushi. After dinner, enjoy locally made ice cream from Astro Ice Cream Co.
Check their schedule for live events; movies on the lawn, musicians, etc. Enjoy the sunset here while playing lawn games. When you are ready to call it a night, walk back to the hotel along the Tampa Riverwalk. You can enjoy the public art, stop at one of the local playgrounds, or rent a bicycle. Turn in for the night at Aloft Tampa. If you aren't quite ready, head down to the outdoor pool for a swim.
Day 2
Goody Goody Breakfast
Today we start in the historic Hyde Park Village, a 6 minute drive from the hotel. This shopping and entertainment area features a mix of favorite local and national brands. We'll enjoy breakfast at Goody Goody, a classic American diner famous for its burgers and pie. It's a local favorite for breakfast too!
I won't lie. I DID have pie to start off my breakfast that day. You can too. All the pies are made in house and they are DELICIOUS!! Order a slice and share with the table, then order a hearty breakfast.
Goody Goody has an interesting history. The first one opened in 1925. It has moved around the city to different locations and now finds its home at Hyde Park. The decor is retro diner down to the tile floor, but the food is modern and just what you want for a busy day at the theme park. Try the sweet potato pancake that so big it doesn't quite fit on the plate. After breakfast, we head to Busch Gardens Tampa Bay, 20-25 minutes north by car.
Busch Gardens Tampa Bay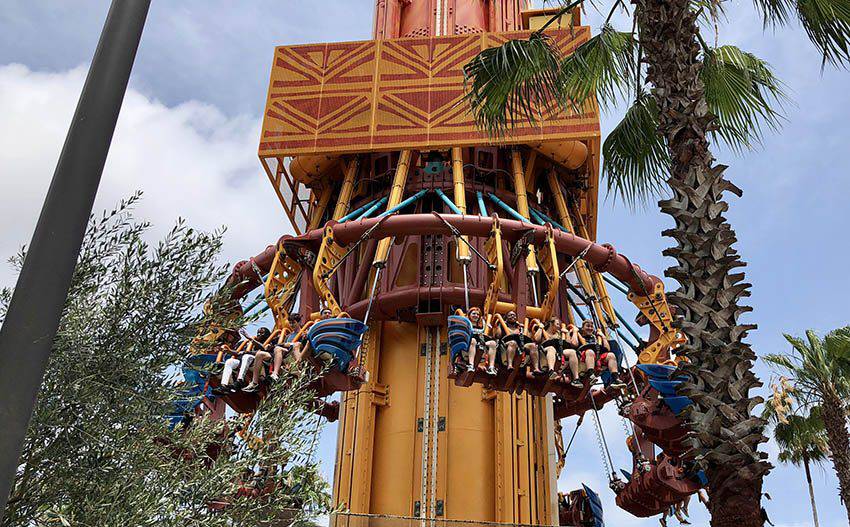 Busch Gardens is part African animal park and theme park with thrill rides and shows. Together it makes for a fun day with the family. New in 2019 is Tigris, Florida's tallest launch coaster at 150' tall. For thrill seekers this one is a must. For those less adventurous, myself included, Cobra's Curse is a great pick. To maximize your time in the park, I recommend adding the Quick Queue. This allows you to skip to the front of the line and ride the most popular rides as often as you like. There is a fee, but worth the price to not spend your day waiting in line.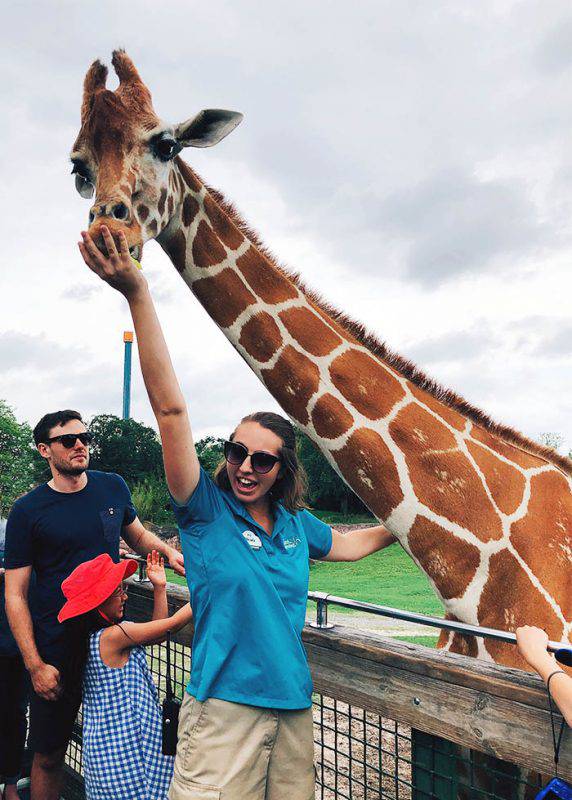 Serengeti Safari
Additional splurge I highly recommend is the Serengeti Safari, a 30 minute safari and giraffe feeding experience. You'll climb abound an open-air truck with your guide and head onto the savannah to see zebras, gazelle, and feed giraffes who are HIGHLY engaged with visitors. Read more about this and the other Animal Experiences you can have in Tampa. There's a video too.
General admission to Busch Gardens Tampa Bay is included in your Tampa Bay CityPASS. Without it, admission is $109.99. The Quick Queue and Serengeti Safari are extra.
Ulele Restaurant for Dinner
Dinner tonight is back at Armature Works for one of their award winning restaurants, Ulele. This family-friendly restaurant serves local ingredients cooked on their signature barbacoa grill. Their dishes focus on foods the Native people used and Gulf of Mexico seafood.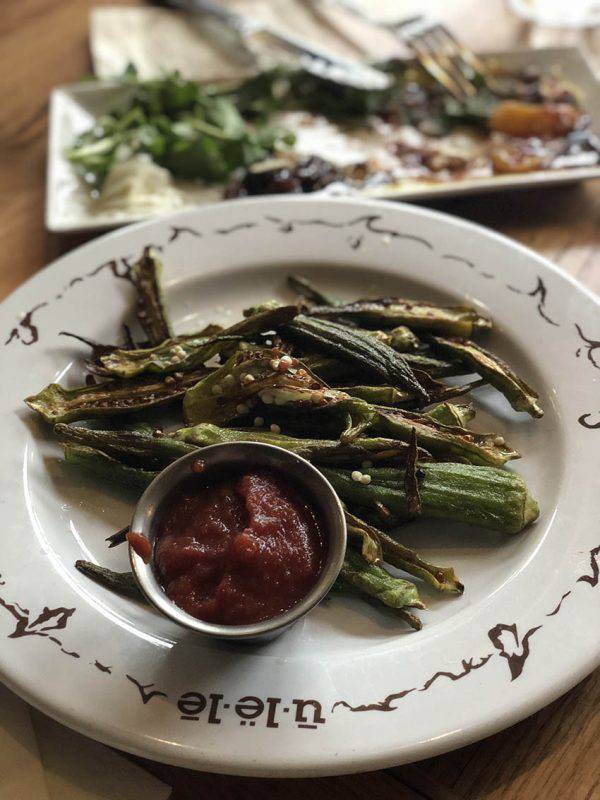 Definitely try the grilled oysters, alligator hush puppies, or roasted okra fries to start. For entrees the Scallops, Shrimp and Grits are fantastic, as are the Flank Steak. Really anything is phenomenal. Enjoy! After dinner, drive or walk back along the Riverwalk to Aloft. After a long day of activity, call it a night.
Day 3
Today we are checking out of Aloft, so we can spend a night at the beach. Grab breakfast at the hotel and head out for a full day.
ZooTampa at Lowry Park
We'll head north (6 miles) again to visit ZooTampa at Lowry Park. The zoo opens each morning at 9:30 am making it easy to tour before the heat of the day. Here you'll find animals, educational shows, animal encounters, and a few rides like the Roaring Springs water adventure ride. The zoo is a manatee rescue center and I highly recommend you visit their critical care center. In the past 25 years, they have cared for more than 400 manatees.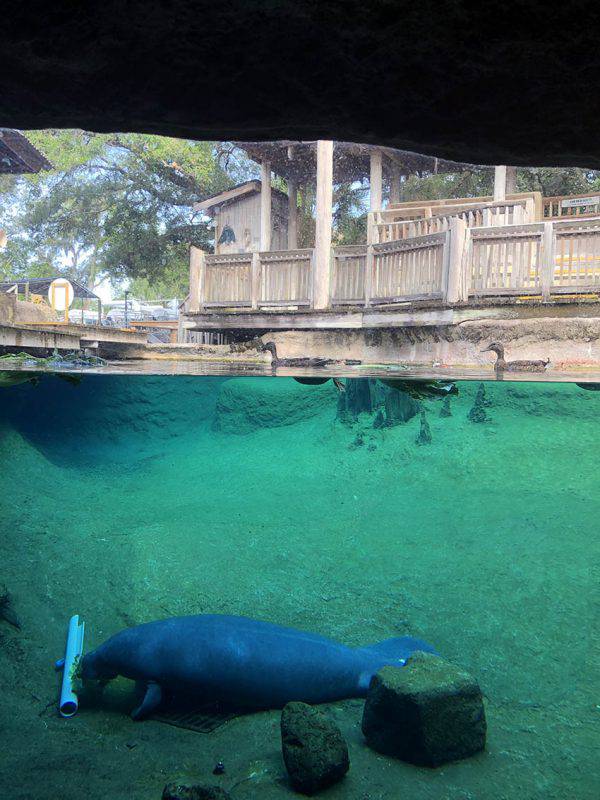 An experience I enjoyed is the morning macaws fly over at the park entrance. Prior to the fly over, a zookeeper brings a large macaw out and educates the crowd about the birds and the zoo. Two children in our group were chosen to press the ceremonial button and release the macaws. They really are magnificent!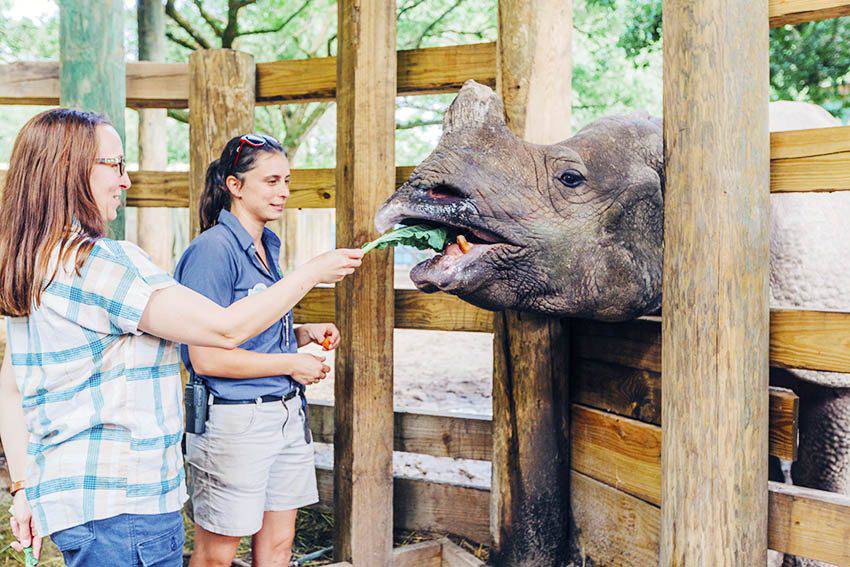 Another experience I highly recommend is the Rhino Feeding Experience. For an extra fee you can interact with an Indian Rhino and feed him/her. This is a training session for the animal and guests learn about these endangered animals. There are other encounters you can do like the Penguin Encounter and others.
Admission to the ZooTampa is included in your Tampa Bay CityPASS. Without it, admission is $33.95 for an adult and $24.95 for a child.
Red Mesa Mercado – Lunch
Head to downtown St. Petersburg to enjoy Red Mesa Mercado for a late lunch and then we'll head to a local museum and glassblowing studio. The drive is about 30 minutes. Red Mesa Mercado is a fun outdoor patio restaurant serving southern Californian style Mexican food.
Food here is the real deal. Having grown up near San Diego, I really miss this style of Mexican food. I ordered the Horchata (cinnamon rice milk) and Enchilada Style Burrito with a side of guacamole. I highly recommend those as well as when my friend ordered, Tacos Al Pastor and chips and queso.
St. Pete Murals
St. Pete's is known for its thriving art community. There are quite a few outdoor murals in the area where we had lunch. We walked the ten minutes towards the Chihuly Collection presented by the Morean Arts Center and found quite a few murals. I particularly liked this one depicting Salvador Dali. Note: If you have time, The Dali Museum is in St. Pete's.
Chihuly Collection
The Chihuly Collection, is the only private collection of Chihuly artwork on display in the country. Artist Dale Chihuly creates beautiful art with hand blown glass. I love his work and have seen it in many cities including Oklahoma City, Bentonville, Arkansas, and Nassau, Bahamas. The center displays many types of his work including chandeliers, bowls, large scale installations, and more. During our visit, our group was treated to a personal tour of the gallery by Executive Director Andy Schlauch who previously worked with the artist. He shared great insight and stories that were quite entertaining.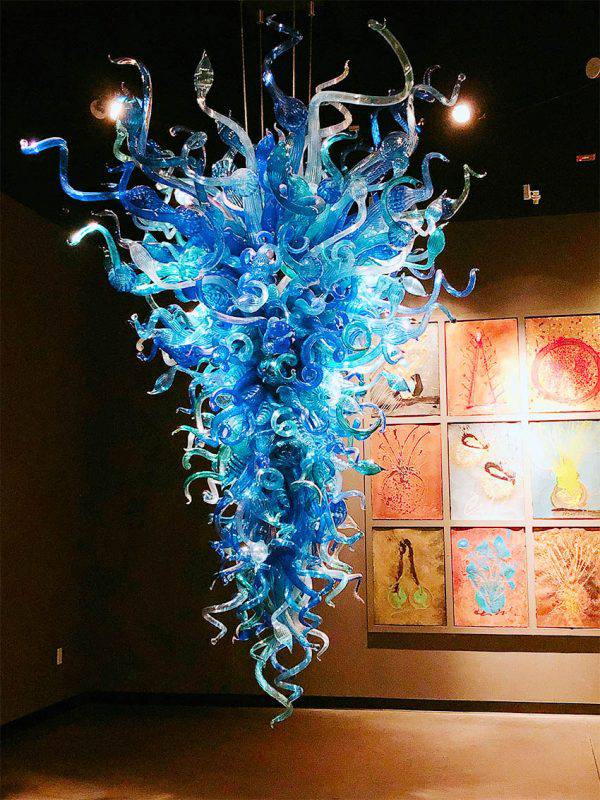 Live Glass Blowing Demonstration
After touring the gallery, we headed across the street to the Morean Arts Center's Glass Studio for a narrated live glass blowing demonstration. It's fascinating to see how the artist molds a glob of molten liquid into something beautiful.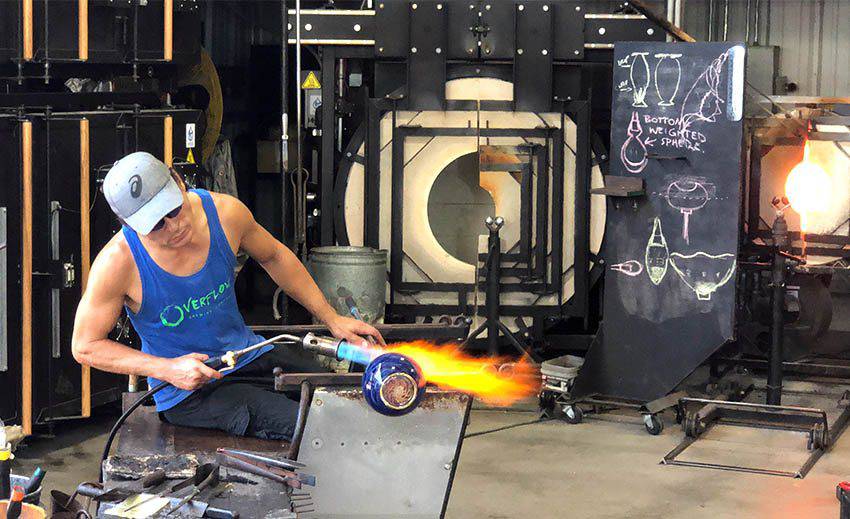 Admission to the Chihuly Collection, Morean Glass Studio, and Morean Center of Clay is included in your Tampa Bay CityPASS. Without it, admission is $19.95 for an adult and $12.95 for a child ages 6-18. Note: Check the schedule for demonstration days and times.
From here we headed to the next hotel, Wyndham Grand Hotel Clearwater Beach in Clearwater Beach. The drive is a little over a half hour, but can be a little longer with traffic. I've stayed here at the Wyndham Grand before and it's a beautiful hotel right across from the beach.. Just look at this view.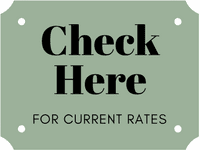 Sunset Viewing and Beachfront Dinner
The sunsets on the Gulf of Mexico are stunning. We headed to Frenchy's Rockaway Grill, a favorite local restaurant with outdoor patio overlooking the beach. There are several Frenchy's locations in the area. This one features live music from local musicians daily, She-Crab soup, and grouper served up a couple of different ways. Everything is good. So order up and enjoy the sunset! Afterwards, walk back to the Wyndham Grand Hotel and call it a night.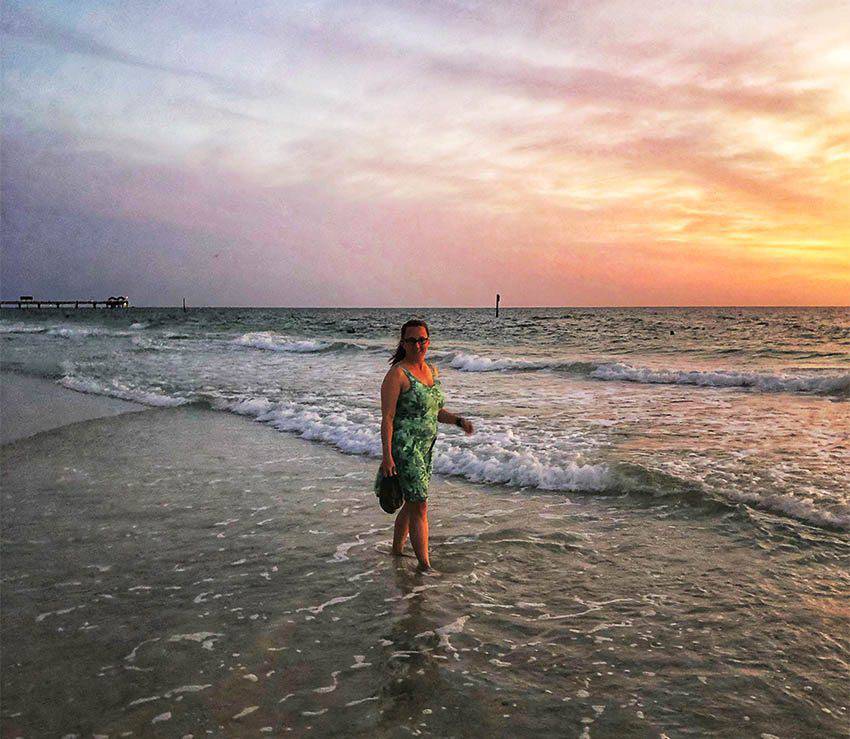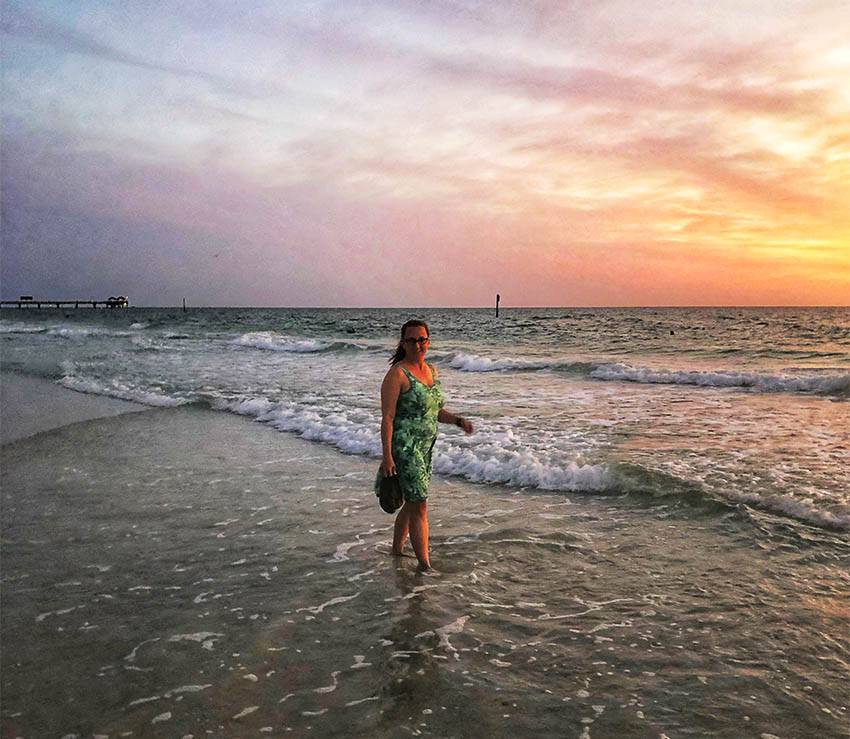 Day 4
The Wyndham Grand offers an expansive breakfast buffet. Eat breakfast here and then spend the morning on one of Clearwater's award winning beaches. Enjoy the sun, sand, and surf. If you don't want to go to the beach hotel pool is refreshing. For lunch, grab something at the hotel or on the way to the last attraction of the trip.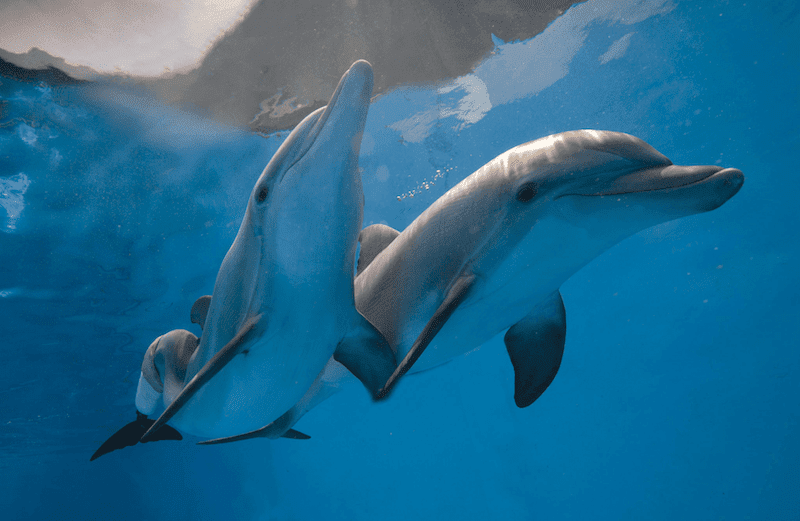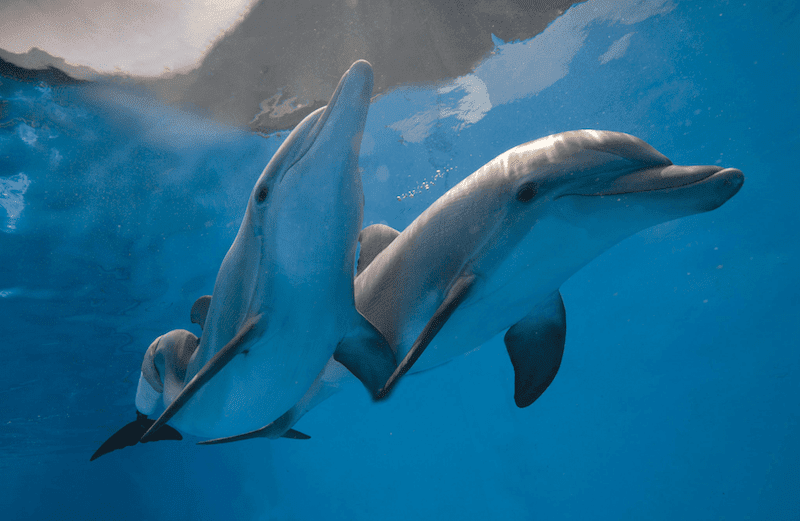 Before we head home, we'll visit Clearwater Marine Aquarium, the home of the dolphins Winter and Hope featured in the Dolphin Tale and Dolphin Tale 2 movies. The aquarium is a marine life rescue and rehabilitation center. Animals that can not return to the wild remain here to serve as animal ambassadors. Read more about the center here.
Admission to the Clearwater Marine Aquarium is included in your CityPASS. Without it, admission is $19.95 for an adult and $12.95 for a child ages 6-18.
More information about using CityPASS
For the family that wants to see the "best of" attractions in any area, this is the way to go. Buy your tickets online and print them out, download the mobile app, or buy CityPASS ticket booklets at one of the attractions. The app is my preference.
The folks at CityPASS want travelers to "leave with more than you came with." That's why they offer curated attractions in each city for much less than general admission prices. This leaves more money in your pocket for unique experiences like the giraffe feeding at Busch Gardens or the rhino interaction at ZooTampa. Your pass is good for 9 consecutive days from first use. This way you can enjoy the city and feel rushed to see everything you paid for. We use the pass in 4 days with ease and so can you. Extend a few days if you can and enjoy more of Clearwater Beach and the sights. You and your family won't regret it!