Don't you love getting together with friends for a backyard cookout, camping trip, or pool party? I'm partnering with Head Country BBQ to bring you 12 outside games for kids that the whole family will want to get in on. These are fun family games to play outside perfect for just a few or large groups.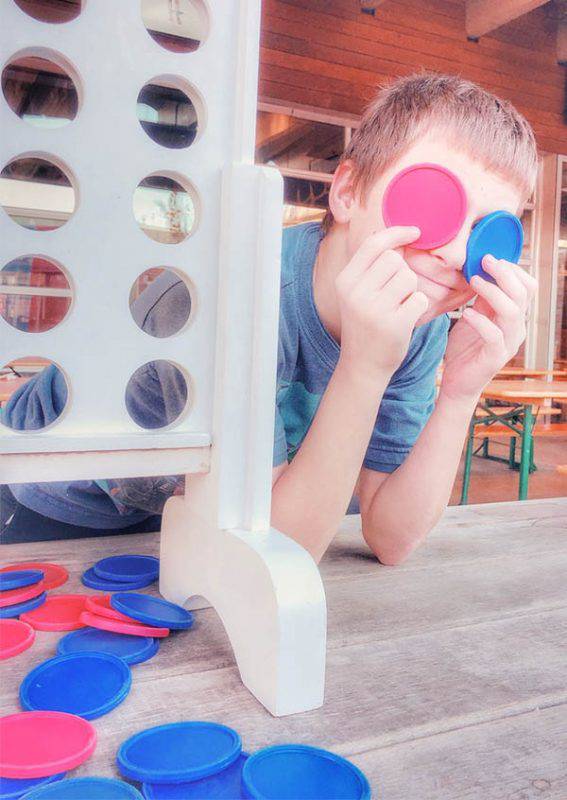 When you bring good friends together, having great food is a given. During the summer months, we almost always fire up the grill. First, everybody LOVES BBQ. Plus when we cook outdoors, the stove/oven doesn't heat up the house. Here are a few recommendations for what food to have at a bbq party. But whether we serve up burgers, chicken, ribs, or smoked brisket, we always have this best BBQ sauce from Head Country. Need easy barbecue food ideas? We have them! One of the best ones with Head Country BBQ sauce is our Ribs and Beans.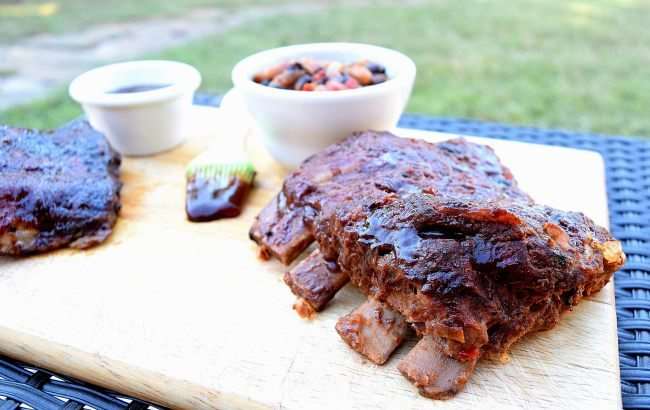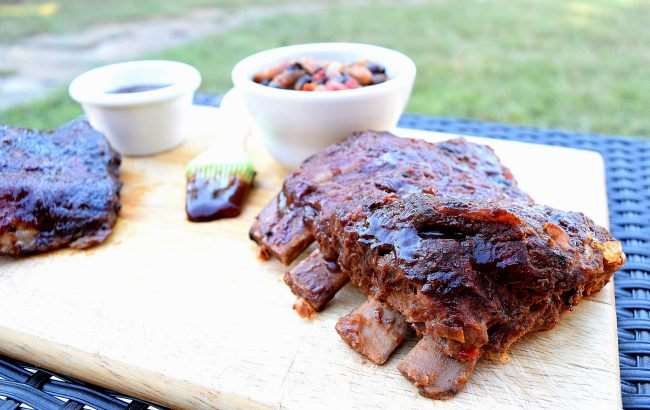 In addition to food, you also need kids games you can play outdoors to create those moments that get everyone laughing, keep the kids entertained, and everyone leaves having had a stellar time!
What are Outdoor Games?
We love getting outside with our kids. It doesn't really matter if it's a hiking scavenger hunt, organized sports, yard games like bocce ball or ring toss, jumping rope, or hula hoops. It's always fun to be out together. The games I have for you below are guaranteed summer fun. Some are games I played as a kid, others the kids taught us after returning from camp, and others we discovered at a backyard barbecue and birthday party.
Best Outside Family Games
Try these fun games to play with family outside. Rules are simple and you may already know them. All are easy to set up and play too. The kids may actually find it more fun to help create the game pieces for the pool noodle hockey and fill water balloons for dodgeball. Without further ado, here are our favorite fun outdoor games for kids and adults.
Lawn Twister
Create your own Twister game in your backyard. Create your game mat directly on your grass with four different colors of spray paint. It's best to do this the night before the party to allow the paint to completely dry. Create homemade dice with two small boxes; one for the colors (you can use spray paint here) and the other for left, right, hand, and foot (we just trace the body part on the box).
Pool Noodle Hockey
Set up your goals on opposite sides of the yard with orange cones. Divide into two teams and give all players foam pool noodles. We like to cut them in half because it makes them a little more rigid. Object of the game is to use your noodle to hit the ball into the goal.
Simon/Mom/Dad Says
Simon Says is a classic party game. In this version, we get the parents to make up funny things for everyone to do.
Water Balloon Dodgeball
This is perfect for the dog days of summer where all you want to do is cool off. Create two or four teams with an equal number of people and supply them with a bucket of water balloons. Object of the game is a little different than traditional dodgeball. You want to get everyone onto one team. When a player tosses a water balloon at the opposing teams and the balloon is caught, the thrower joins the opposing team. If the balloon breaks or the player doesn't catch the balloon, he/she goes over to the thrower's team. When there are no more balloons, the winner is the team with the most players.
Water Balloon Toss
Teams of two start face to face, arms reach apart. They throw a water balloon back and forth to each other. After each toss, each team member will take one step back and toss again. The winner will be the team the furthest apart without breaking their balloon.
Related: 50 Road Trip Games for Kids
Cornhole
This is one of the games that we bought that we play at every backyard get together. It's also called Bean Bag Toss. The goal is to toss bean bags into the hole on the inclined wooden game board. We have this miniature/travel version.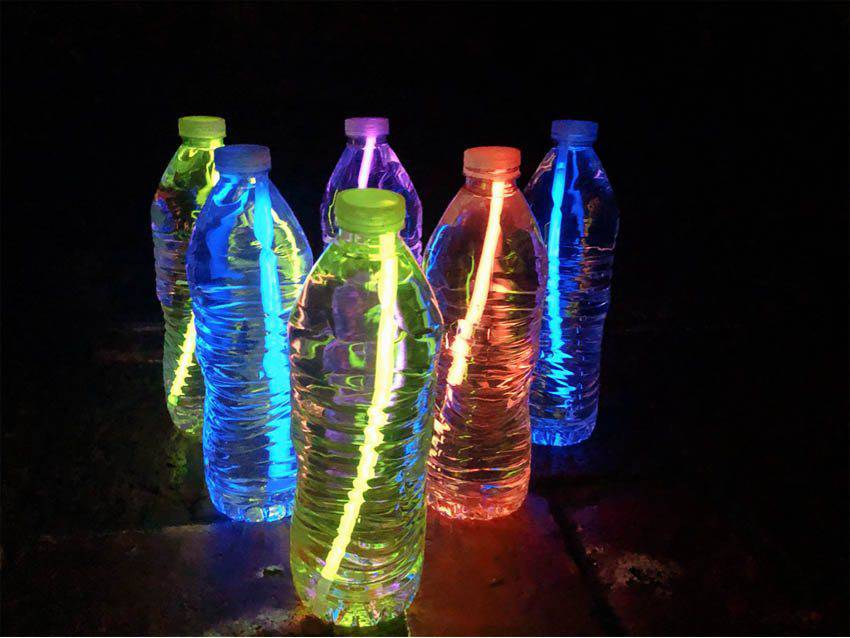 Glow in the Dark Bowling
Fill nine used water or soda bottles with water and a glow in the dark stick. Set them up just like they'd be at the bowling alley. Roll a rubber ball down the lawn and see who can knock over the most.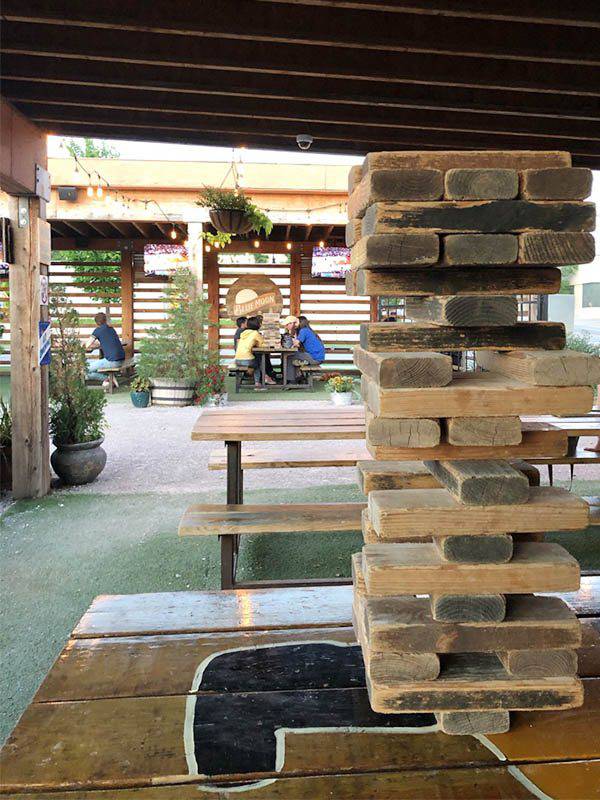 DIY Giant Jenga
Jenga is one of our favorite games and we will often play it when we are down at our favorite food truck hall here in Oklahoma City. We keep meaning to make our own with 2x4s using one of the many online tutorials. If you would rather buy it, find it here.
Night Time Hide and Seek
When it gets dark, one person is chosen to be "it/seeker" and counts to 100. Meanwhile everyone runs to hide. After counting, the seeker turns on a flashlight and goes in search of the other players. The seeker tags people with the light. First person tagged is the next seeker and the last one found is the winner.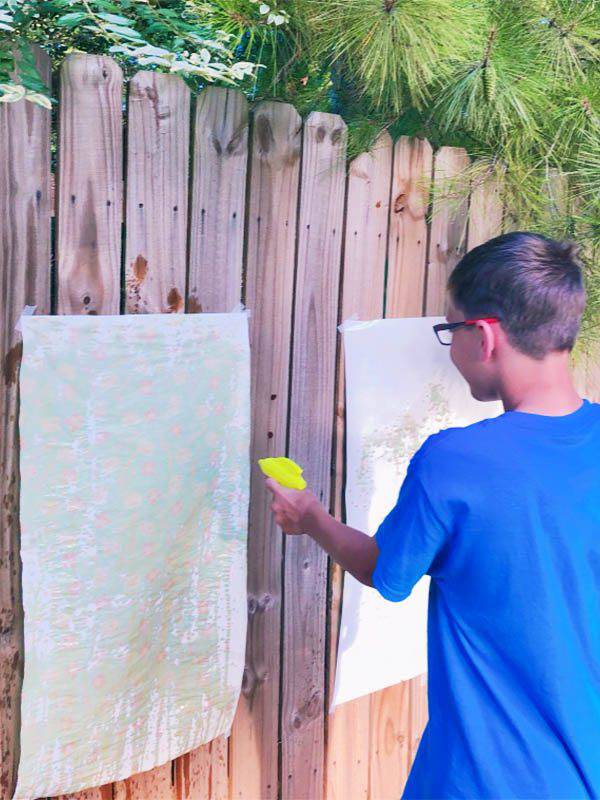 Water Gun Art
Create fun works of art with water guns filled with food coloring or tempura paint. Use push pins to hang up sheets of craft paper to the fence or on an easel. Then supply the filled water guns and let kids create to their heart's content.
Three Legged Race
Another classic kids games to play outdoors. Using strips of fabric, cloth belts, or rope. You'll tie team members opposing legs together and have them race against other teams. First one across the finish line wins.
Follow us on Pinterest and pin this for later: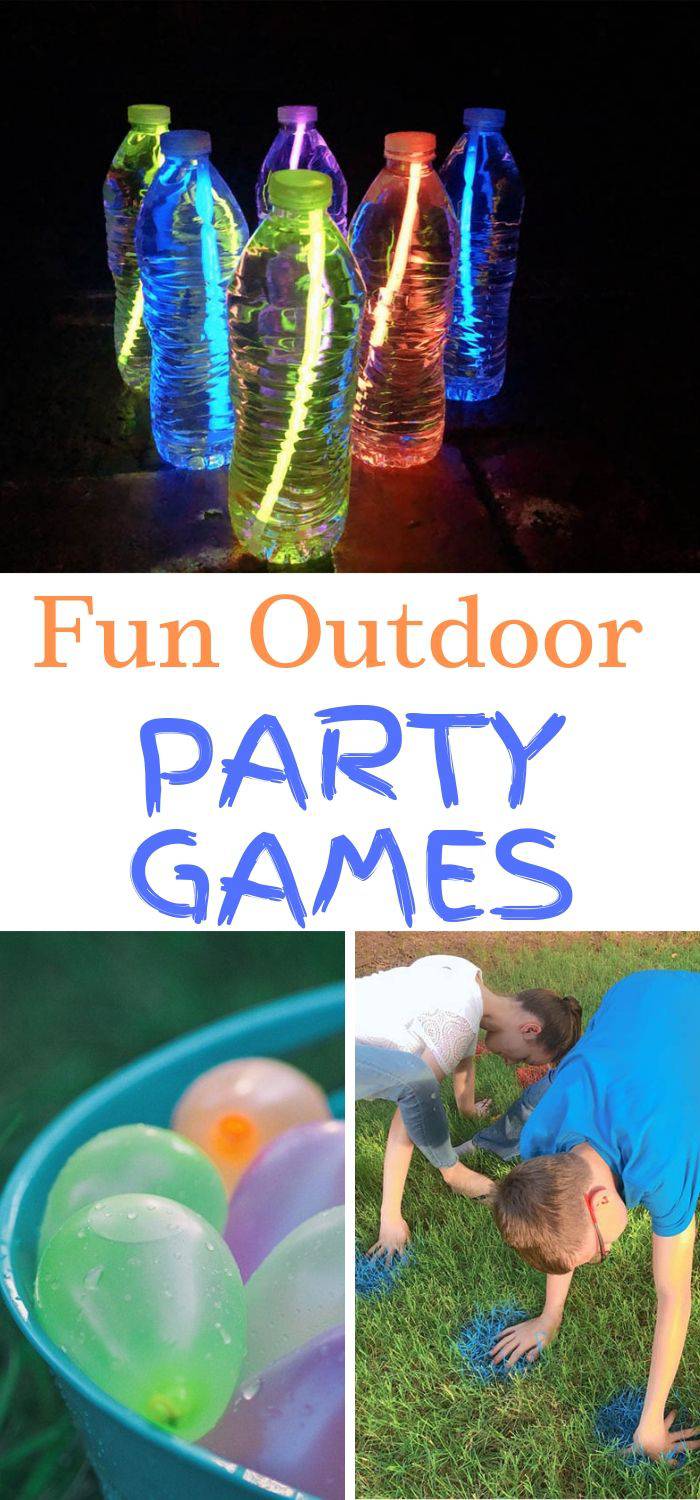 Mummy Wrap
My kids love this one! Divide into teams with a tall person on each team to be the Mummy. Supply the other team members with a roll of toilet paper and when the signal is given, they must cover their mummy head to toe with wrapping/toilet paper. After 3 or 5 minutes, the Mummy that is most covered wins.
Have a Great Back Yard Party
So there you have fun outdoor games for all ages. Play one, two, or many of them during your next backyard cookouts, birthday parties, group camping, and summer parties. Whether it's just you and the kids or the whole neighborhood, these games provide hours of fun!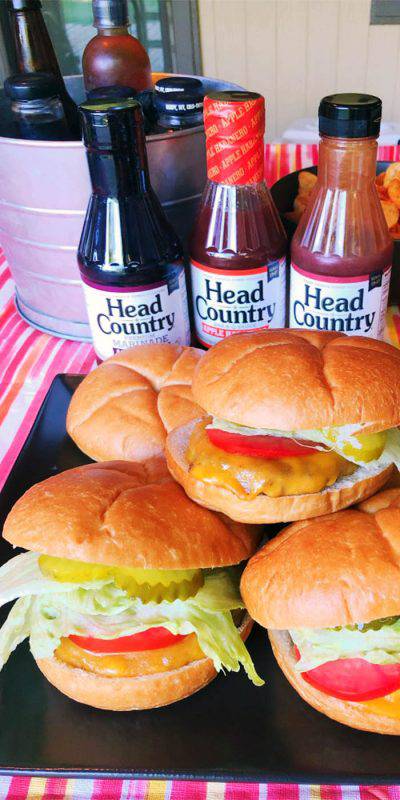 Ensure you have a great party with food. Head Country has a barbecue perfect for summer cookouts and barbecues. There's their most popular original, new sugar-free, and a sweet spicy Apple Habanero, among others. Find it in a local store near you.
Are your favorite outdoor family games listed here? If not, tell us about them and we can add them in for others to share in the fun.