Fire up the grill and get out of the kitchen with these easy barbecue food ideas. Whether you are cooking for friends and family or barbecuing for a block party, we have quick and easy recipes for pork shoulder, ribs, chicken, BBQ sides, and a no cook dessert.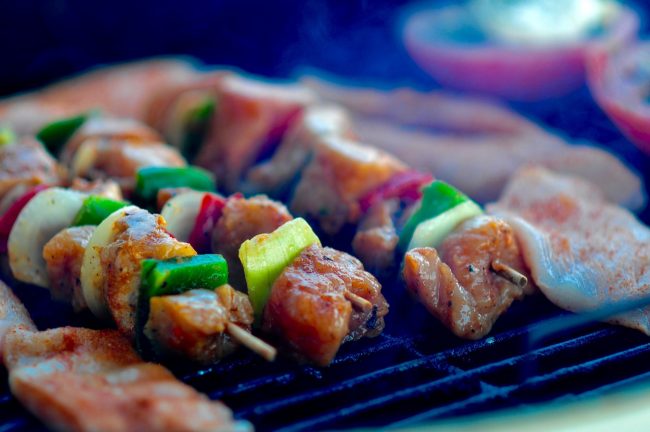 What Food to Have at a Barbecue?
Every part of the country has it's own version of barbecue. In Texas, it's smoked brisket and sausage. In the Carolina's, it's pork with a vinegar sauce. Memphis has it's dry rub ribs and in California the Tri Top is king. When putting together our favorites for this list of the best grill recipes, it was hard to narrow it down because we LOVE it all!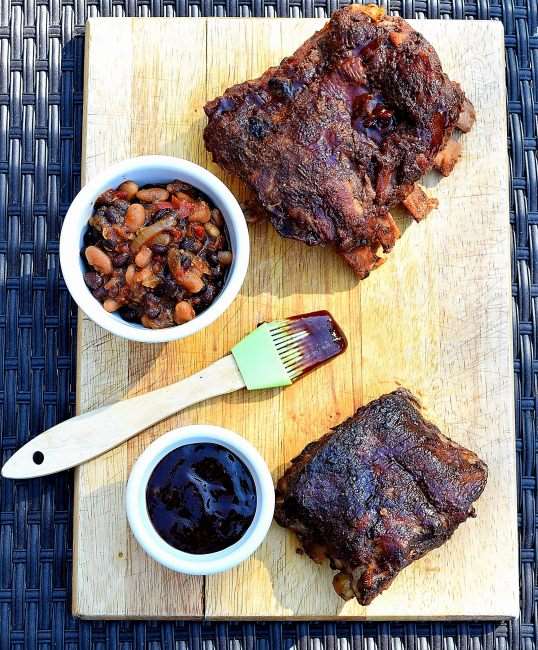 Best BBQ Recipes
Some of the recipes are international. There's Korean beef version/recipe for barbecue food called Bulgogi. Not what you traditionally think of as BBQ, but oh so good. So the answer to this question, "What Food to Have at A Barbecue?" is simple. Bring what you like and others will enjoy it too!
Be sure to Follow Us on Pinterest and Pin This for Later: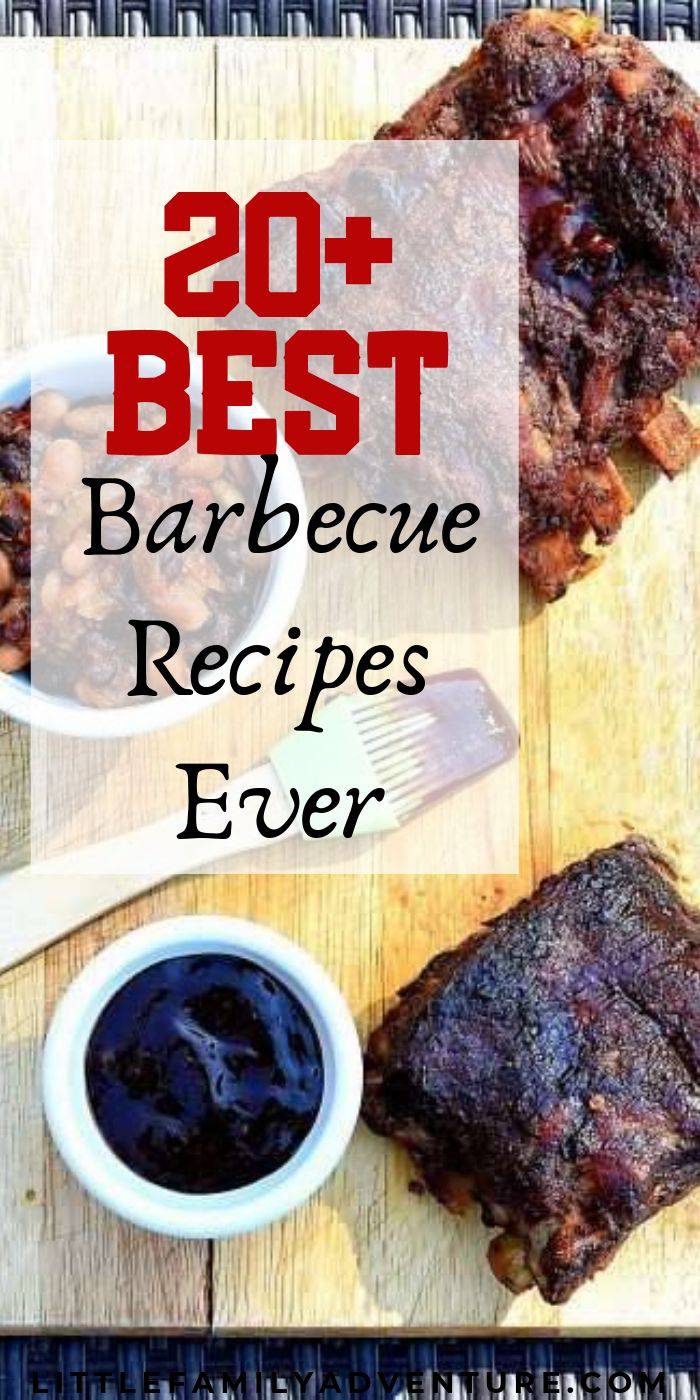 Essential Food For Barbecue
For your next barbecue or backyard cookout, we have the best bbq recipes here for you. These are out favorites that are real crowd pleasers. There's everything from ribs and beans to skirt steak and grilled chicken. Then there are classic and not so traditional sides and ending with a no cook dessert.
Want more? Find more BBQ Side Dishes and Backyard Games here.