ALDI is my go-to grocery store for great food at everyday low prices, I have teamed up with them to bring you this recipe for Beer Can Chicken.
Beer Can Chicken
Now that summer is official here, it's time to fire up the grill and get cooking. Grab your favorite beer and cook up this Beer Can Chicken recipe. Now, you could drink that beer or you can use it to create a deliciously moist and flavorful grilled chicken. Then again, you could do BOTH!
Beer Can Chicken is a whole chicken cooked upright with a partially filled can inserted into the cavity. The beer provides moisture and flavor while cooking the chicken. We add a Coffee Brown Sugar Rub to the skin for great flavor. The result is juicy chicken and that your family will love!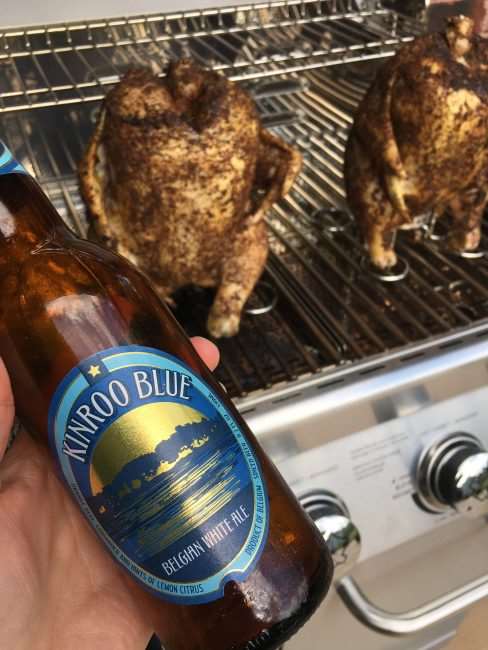 ALDI stores here in Oklahoma don't carry beer or wine. But they do in Texas. When we visit family, we like to pick up this Kinroo Blue Belgium White Ale. It's really good and gives this chicken a nice flavor. You can use it or any beer you like for this recipe.
Are you a propane or charcoal person?
Both cooking methods have their pros and cons. I am propane person and my husband prefers charcoal. When I grill, I prefer propane because it's easier for the way I like to cook. My husband likes the flavor that charcoal gives the food.
PROPANE GRILL TIP: Always check for propane level before you start.
If your propane level is below half, consider having a second tank on standby because there is nothing worse that running out of fuel WHILE cooking. It's happened to me.
Why Did the Chicken Cross the Road?
Insert your favorite punch line on this one.
All jokes aside, let's talk about antibiotic-fee chicken for a second. I really like that ALDI has antibiotic-free meats in their Never Any! product line. I routinely buy their Whole Never Any! Chicken for $1.49 a pound at our local store.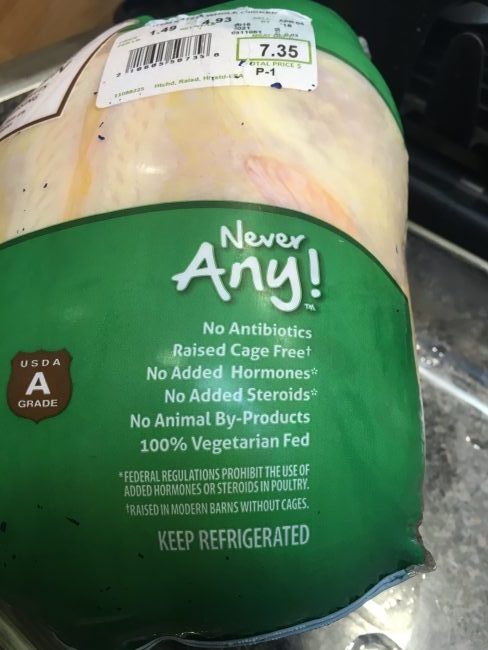 ALDI's Never Any! products contains:
No Antibiotics
No Added Hormones
No Added Steroids
No Animal By-Products
100% Vegetarian Fed (for Chicken)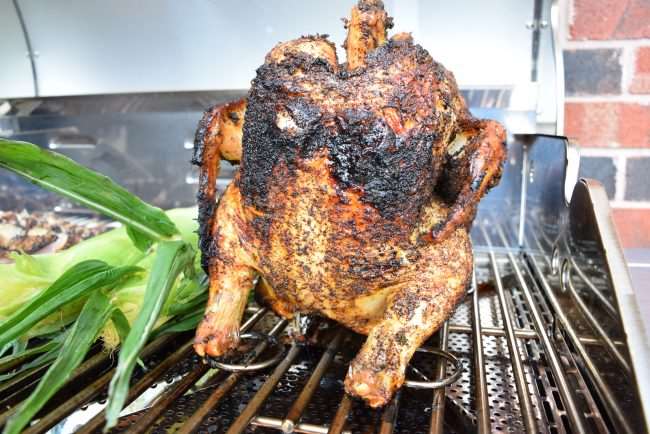 Continue onto the Next Page for our Beer Can Chicken Recipe.