Now that the weather is starting to warm, it's time for barbecue. Do you love barbecue? I certainly due. Having lived in California, Texas, and North Carolina, I have tried so many different kinds. In North Carolina, I fell in love with their pork barbecue topped with a spicy vinegar based sauce. I'm drooling just thinking about it.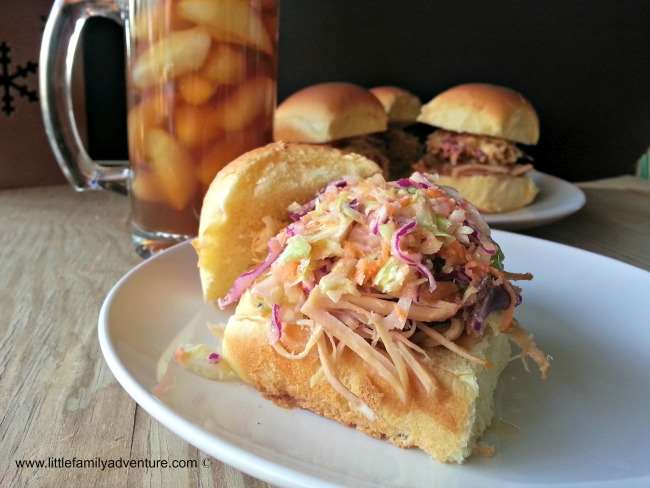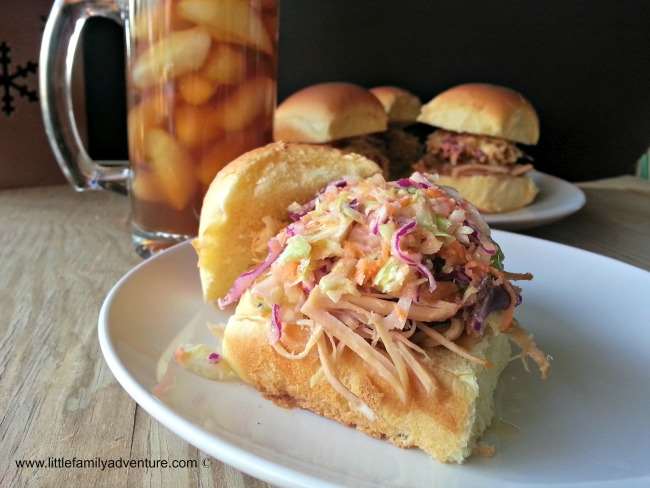 These Carolina Pork Sliders with Sweet Coleslaw are my version of this Carolina barbecue. Using leftover pork roast, these are so quick and easy to make. You'll love them!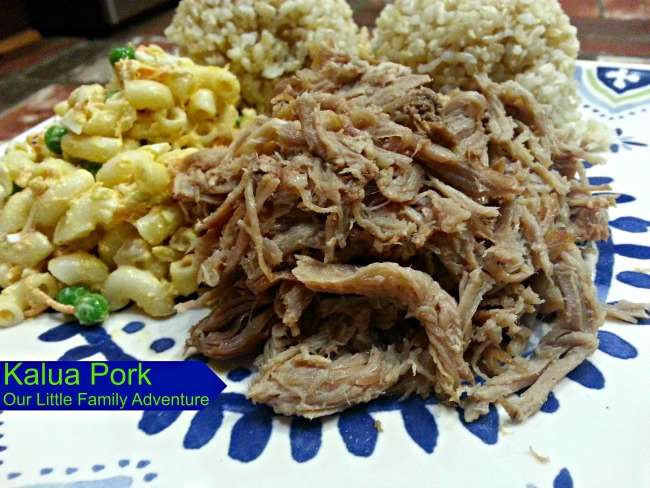 The pork roast on these sliders can be any recipe you like. My favorite pork recipe is my Hawaiian Kalua Pork. I know Hawaii and North Carolina are nowhere near each other, but the flavors compliment each other. Plus my recipe for Kalua Pork includes only 3 ingredients and is cooked in a crock pot.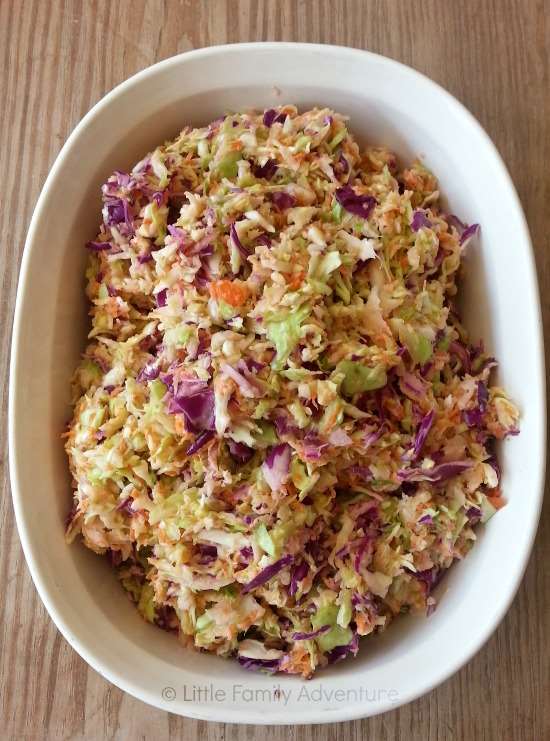 The coleslaw I serve on these sliders in my Tri-Color Sweet Coleslaw. It's another easy recipe that is full of fresh real food ingredients. The sweetness of the dressing and slaw goes really well with the vinegar and spice in the barbecue sauce. They balance each other out and create a really delicious slider.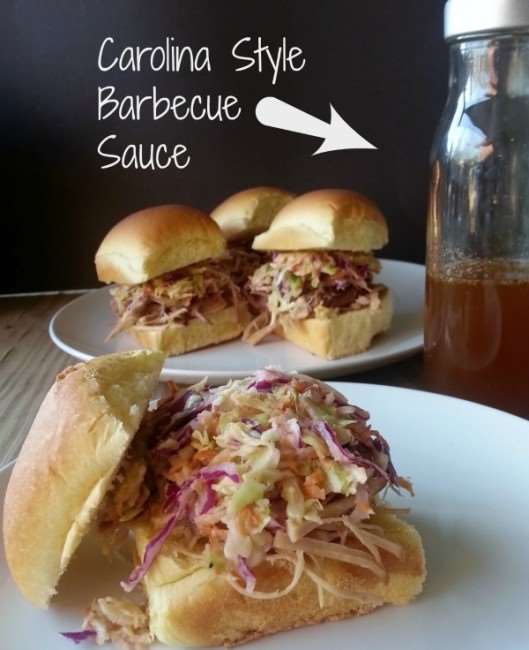 The sauce isn't your typical tomato sauced barbecue sauce. You'll find different versions of a vinegar based sauce all over the Carolinas. I like apple cider vinegar for mine and that's what you'll find in my recipe. My version's heat is mellower than some that I've had. My kids aren't too fond of really spicy food, so I tone it down for them and then add additional cayenne or tabasco to my sandwich for a more authentic Carolina flavor.

All together, these ingredients make for one FANTASTIC Pork Slider. You'll love the combination of flavors in your mouth and wonder where this tasty treat has been all your life. You'll want to serve them for appetizers, snacks, and for your main meal.
Enjoy!
Carolina Pork Sliders and Sweet Coleslaw

Ingredients
Sliders
1 pound shredded pork roast
2 cups coleslaw
12 dinner or Hawaiian style bread rolls
1 cup Vinegar Barbecue Sauce (recipe below)
Sauce
1 cup apple cider vinegar
2 tablespoons brown sugar
1/2 teaspoon Worcestershire sauce
1/4 teaspoon ground cayenne pepper
1/8 teaspoon ground black pepper
1/4 teaspoon salt
Instructions
Sauce
Combine all the ingredients into a jar. Place the lid on top and shake sauce until the brown sugar has completely dissolved.
Sliders
Place the shredded pork in a bowl. Add half of the vinegar barbecue sauce and combine well.
Cut your rolls in half.
Top each with a handful of shredded pork and coleslaw.
You can add additional vinegar barbecue sauce if desired.
Top with the top of the bread and serve immediately.