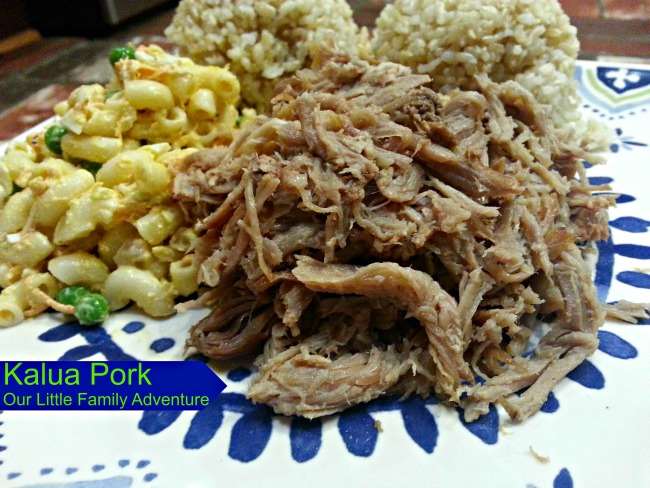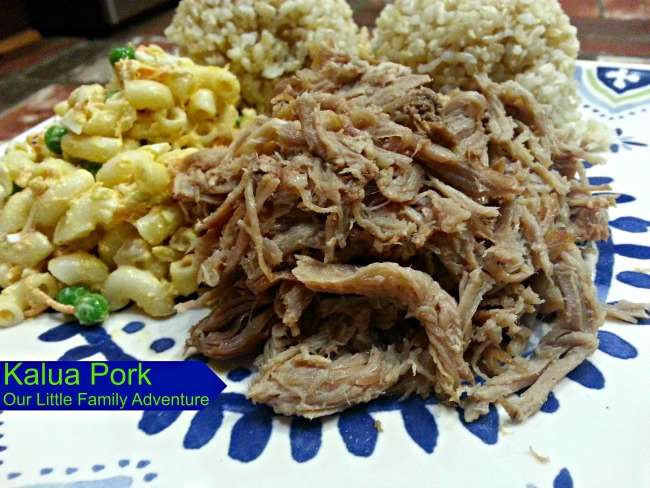 Kalua Pork is a traditional Hawaiian dish.
Kalua Pork is a traditional Hawaii dish served at luaus and other celebrations. According to Wikipedia, "Kālua is a traditional Hawaiian cooking method that utilizes an imu, a type of underground oven. The word kālua literally means "to cook in an underground oven". The traditional dish is wrapped up in Ti leaves, similar to bananas leaves, and slow cooked in an underground oven.
Now I don't know about you, but I don't have an underground oven in my backyard, nor am I planning on digging one. There has to be an easier way to get the flavor of this dish without all that work. There are actually several ways to make this Kalua pork recipe and each are SO simple that you'll be making this pork dish in the very near future.
Ways to Cook Kalua Pork
1. Slow roasting in an oven
You can slowly roast your pork at 200 degrees F overnight. With this method you'll want to wrap the roast in several layers of aluminum foil to prevent drying out.
2. Smoker or outdoor Grill
A great way to add smokey flavor to the meat.
3. Crockpot – My Favorite
The easiest way is in the crock pot. It's no mess, hands free, and oh so easy. You get a moist, perfectly cooked pork roast every time.
Kalua Pork Made Easy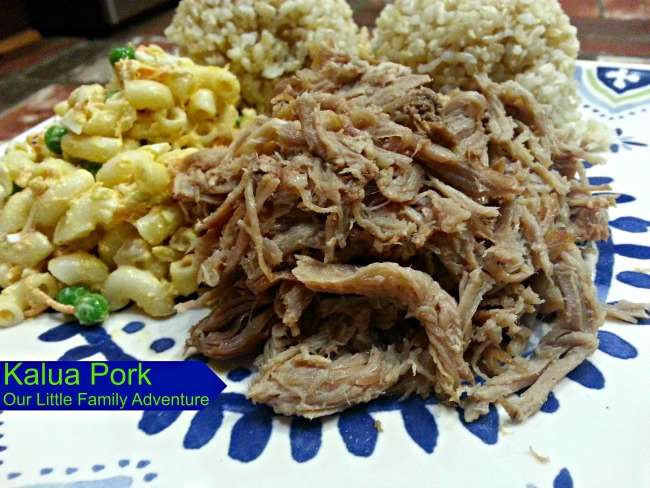 Ingredients
1 Pork shoulder roast, 6-7 pounds
2 bananas in their skins
1 tablespoon coarse salt
Instructions
Trim off any excessive fat off the roast.
Season the pork with salt and place it in the crock pot.
Place 2 bananas with their skins on top of the roast.
Cover and cook on low for 8 hours.
When cooked, discard the bananas and shred the meat.
Serve hot
For an authentic Hawaiian meal, serve this Kalua pork recipe with Hawaiian Plate Lunch Macaroni Salad and steamed rice.