Disclaimer: This post is sponsored by prAna and Stonyfield but all opinions are my own.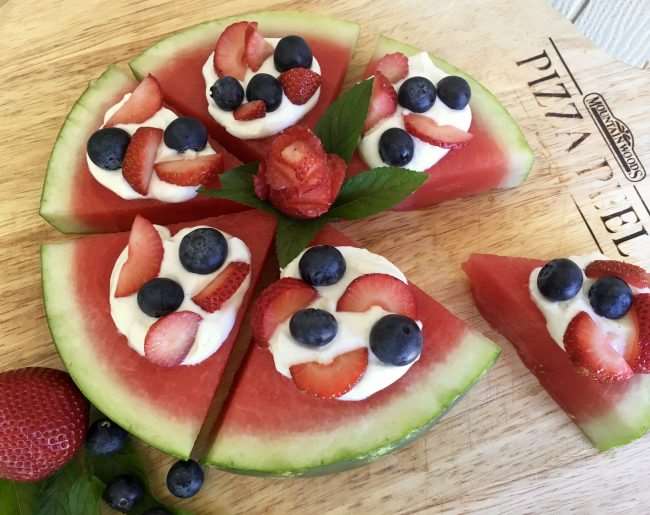 During the summer months, I like to get out with my family and enjoy being outdoors. From kayaking and camping to backyard gardening, we like to stock up on sunshine and have fun as a family.
Since we are so active during the summer, I want healthy snacks that are easy to create and versatile clothing that looks great and can be worn for any family adventure. The snack we are sharing with you today is a fantastic Berry Sweet Watermelon Pizza. You're going to LOVE this! It is simple to make, has little prep work, and it gluten free.
prAna recently sent me this great Quinn Dress. prAna is a clothing and accessories brand that focuses on stylish and sustainably made products. Their clothes for men and women are created to be worn during every adventure, every day. So it's perfect for little family adventures.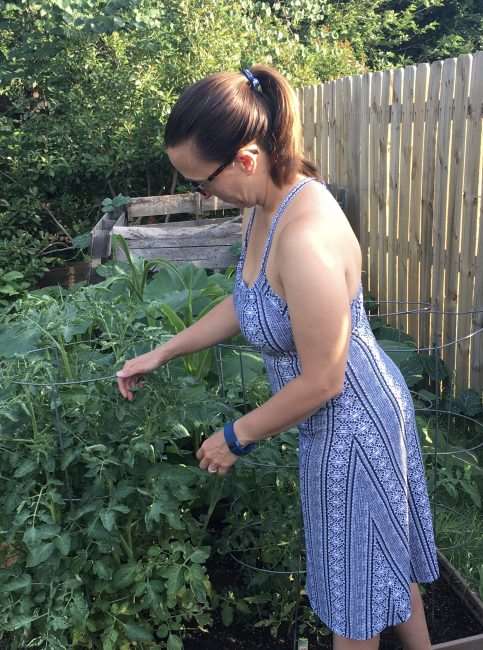 I received the prAna Quinn Dress in the Black Lace Design. It's a great summer dress because it's quick drying, stretchy, and really versatile. I can wear it to the lake, to the Farmer's market, as a cover up at the pool, or for dinner out at my favorite local eatery. I'm wearing it above. I was heading out to coffee with a friend but wanted to check the garden before leaving. It's a cute dress and I'm sure to wear it all summer long.
The fabric is lightweight and great for summer. I like prAna because they source materials from sustainable sources. This dress features 45% recycled polyester. Other products use organic cotton and recycled wool to help reduce the impact on the environment. Their commitment to eco-responsibility is important to me.
Want your own Quinn Dress or other prAna clothing?? Receive 15% off on PrAna.com now through July 7, 2016 (not valid on gift certificates or with other offers). Use this code: SCS16NIOM
Let's get to the Watermelon Pizza I promised.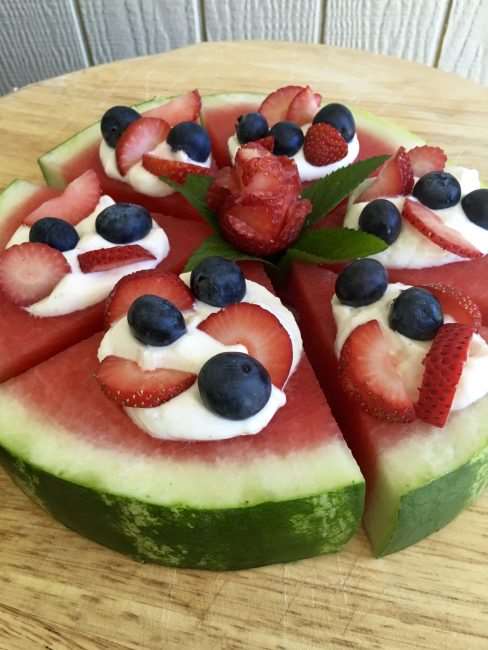 When the weather is hot, there is nothing quite like fresh from the garden watermelon. We'll go through at least one watermelon a week, if not more. Today, I'm bringing a different kind of watermelon recipe, a Watermelon Pizza.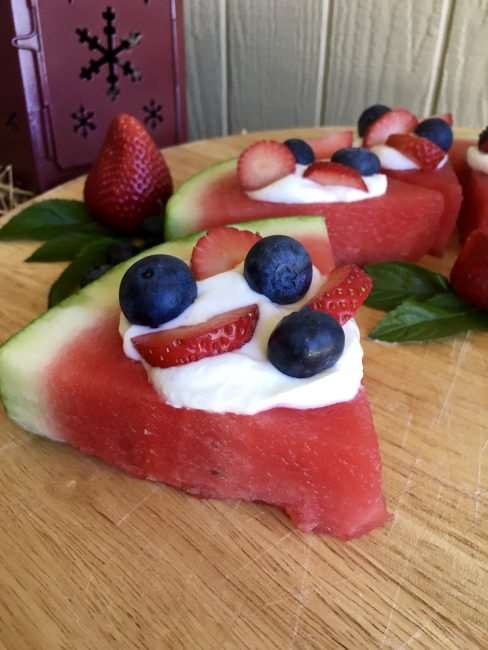 This Watermelon Pizza is a fresh fruit treat made with Stonyfield Organic Whole Milk Greek Yogurt, fresh blueberries, and sliced strawberries. The yogurt tastes so much like homemade whipped cream, that you'll do a double take. All together it's a sweet treat that is perfect as a snack, dessert, or anytime.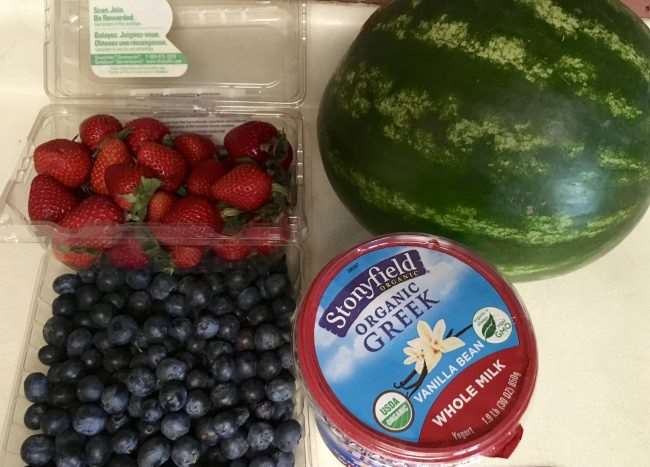 We have the recipe on the next page for you.