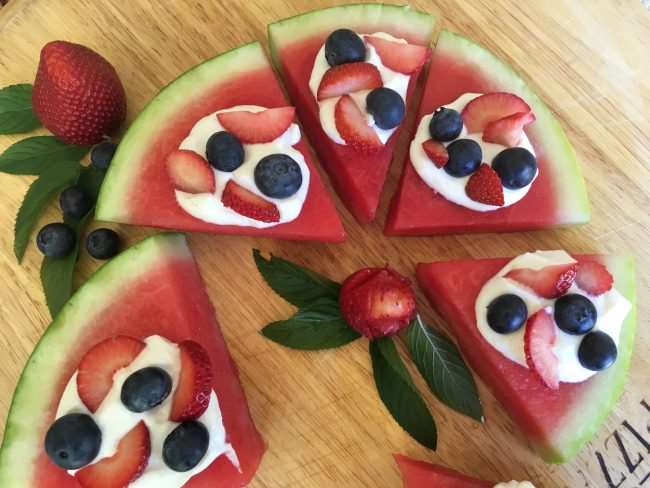 Berry Sweet Watermelon Pizza
Yield: 6-8
Berry Sweet Watermelon Pizza + prAna Giveaway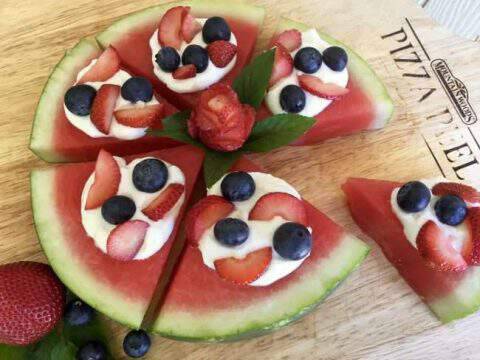 A simple and easy dessert or snack. It's a great way to enjoy sweet summer fruit.
Instructions
Slice a watermelon in 1" thick slices to create a round (pizza like) slice.
Cut watermelon slice into 6-8 wedges, depending on size.
Top each wedge with 1 Tablespoon Stonyfield Whole Milk Greek Vanilla Yogurt.
Top with blueberries and sliced strawberries.
Repeat as needed.
Serve.