This summer outfit yourself and support these sustainable clothing brands that give back.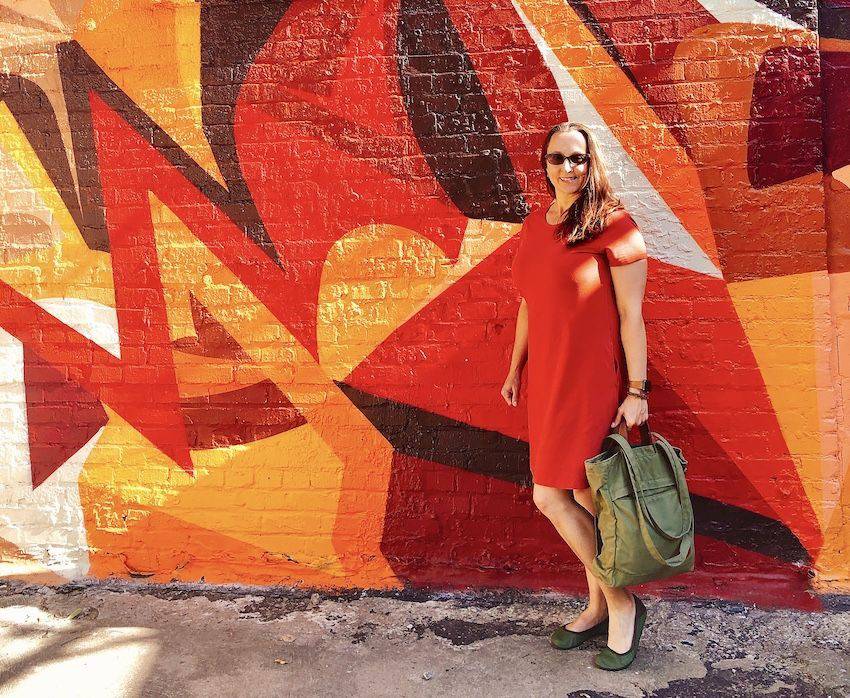 Being eco-friendly isn't just a trend. It's how we can all do our part to support the environment. Here are 10 sustainable clothing brands who are doing the right thing and producing eco-friendly clothes that you'll look great in this summer. These companies are using sustainable or eco-friendly fabrics, incorporating recycled materials, backing initiatives that support farms and workers, and support conservation efforts.
You'll find more ideas on going green with these eco-friendly travel products.
Sustainable Clothing Brands Ready to Outfit You This Summer
Supporting eco-friendly clothing brands is an easy way to make a difference and vote with the wallet. Get ready for any summer adventure with the kids with these brands that we're loving this year.
Photo Credit: aventuraclothing.com
These lightweight shorts have a 9" inseam and combine both hemp and a recycled poly fabric. I love most any clothing piece made with hemp. During the summer, hemp's anti-microbial properties are a HUGE plus. These are a summer essential for both home and travel. I'll often par it with the Deja Tank below.
The majority of Aventura clothing is from sustainable or eco-friendly materials. Aventura partners with Fair Trade USA to ensure safe factory conditions and promotes sustainable livelihoods for farmers and workers.
This lightweight, 100% cotton tank is another one of Aventura products made in a Fair Trade certified factory. I love the medallion design that reminds me of tile designs I've seen on my travels. In addition to Fair Trade, Aventura supports Uncommon Threads, a Boston women's boutique that helps victims of domestic violence get back on their feet by outfitting them in clothing for both new jobs and daily life.
Photo Credit: www.titlenine.com
You'll find wearable, adventure ready clothes made with a mission to support women and girls at Title Nine (T9). The company is helping girls in underserved areas get involved in sports and fitness.
Through Starting Block grants, they are supporting grassroots organizations provide girls the tools they need to be successful not just on the field, but in life. This moisture wicking tee is perfect for everyday and travel. Made with WickID which keeps you dry even on the most humid of days.
Welcome the return of the skort; half short, half skirt. I'm in love with this one from Title 9 because it also has a hidden pocket in the short. It's made with Buttah, a poly spandex fabric that dries quickly. So it's great for a trail or a swim. Title Nine supports women and the environment. Since they started in 2009, sustainability is at the forefront of everything they make and do. The company's name comes from Title IX, the federal civil right law that mandates gender equality.
Photo Credit: www.softstarshoes.com
You may not have heard of Softstar Shoes, but they are ranked as one of the top 15 best green workplaces in Oregon. They produce handmade soft leather shoes for all ages. Their eco-friendly workshop allows them to reduce their carbon footprint to 1/20th of comparable shoes made outside the USA. These barefoot-like ballet flats are super comfortable and go with just about any outfit. The more you wear them, the more they conform to your foot. For the traveler, they take up just a sliver of space in the suitcase and can be folded like another popular ballet flat.
Photo Credit: www.titlenine.com
Summer travelers need clothes that are lightweight and fold down to almost nothing. That's exactly what you get from this dress made with recycled poly and spandex. It's perfect for the beach or around town with a fun print and hemline detail. T9 has a great partnership with Toad&Co, a California based company focused on sustainable practices, reducing their carbon footprint, and educating others on sustainable practices.
Being green should be easy to do and it is with this organic cotton blend dress from United by Blue (UBB). They are dedicated to cleaning up our oceans and waterways. For every item purchased, they remove one pound of trash from lakes, rivers, and oceans.
I love this swing dress with pockets for everyday. The hip pockets are deep enough for a cell phone or coin purse, but they are placed in a way that doesn't make me look wide through the hip. I love wearing it around town, on a casual night out and while traveling. Below are a few more pieces that I love from UBB.
The company uses organic, recycled and sustainable fabrics. This button down is a hemp and organic cotton blend. The hemp they use is grown free of pesticides and synthetic fertilizers. This button down short is casual and comfortable for summer adventures in urban and nature settings.
Photo Credit: unitedbyblue.com
Every wardrobe needs a baseball tee. Baseball IS summer after all. This 3/4 sleeve tee is super soft made with organic cotton and recycled polyester. UBB recently announced their dedication to quitting single use plastics.
These organic cotton pants have just a touch of stretch(spandex). They fit really well and you'll often find me traveling in them instead of yoga pants. The elastic waist with drawstring makes them perfect for a relaxed fit or after a long trip away.
DIY Clean Up Kit | United by Blue
United by Blue schedules clean up events all around the county. There was one here in Oklahoma not too long ago. In addition to those events, you can create your own with this DIY kit. It has all the tools you need to organize your own cleanup event anytime. Find it here.
Photo Credit: www.amazon.com
Kut from the Kloth is a brand focused on advocating for women, their strength, and their confidence. They take their environmental responsibility seriously and it's reflected in all they do, the suppliers they work with, and the products they produce.
Photo Credit: www.amazon.com
Adidas' entire Parley line is made from reclaimed and recycled ocean plastic. This women's trail runners and other shoes in the line are made with ZeroDye, a manufacturing process that skips the dying process for less water, chemical and energy use. These fit like a glove and are super comfortable for trails, city streets, and travel.
Photo Credit: www.amazon.com
SOLE footwear provides support and style without sacrificing the environment. Together with their recycling partner ReCORK, they are reusing natural wine corks, a sustainable and renewable resource that has been underutilized in the past. These flip flops provide anti-odor protection and are splash friendly.
Love other eco-friendly clothing brands? Tell us about them in the comments below. We love learning about new companies that help prepare us all for new adventures.
Find other eco-friendly and organic products for everyday life: