I've partnered with ALDI  to bring you the best carne asada recipe that's perfect for the grill. All opinions are my own.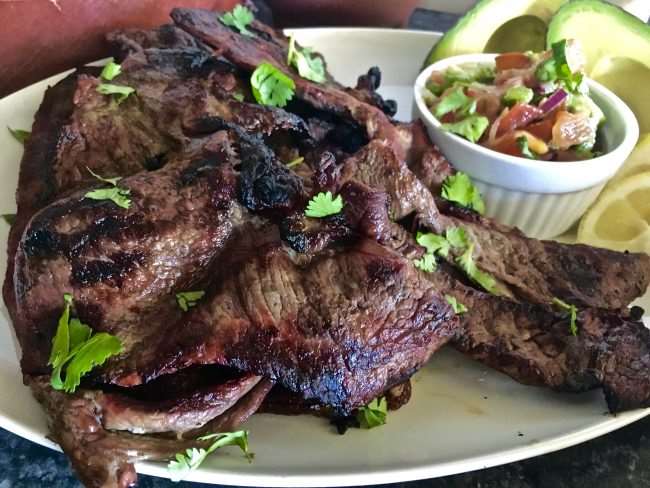 Carne asada is Spanish for "grilled meat". It is thinly sliced beef that is marinated and grilled. It's often sliced thin and served in tacos or burritos. It can also be served over french fries, but that's another article entirely. I like to serve this carne asada recipe along with guacamole, tortilla chips, and fresh pico de gallo or salsa. Make it a full meal by serving it with Spanish style rice and beans.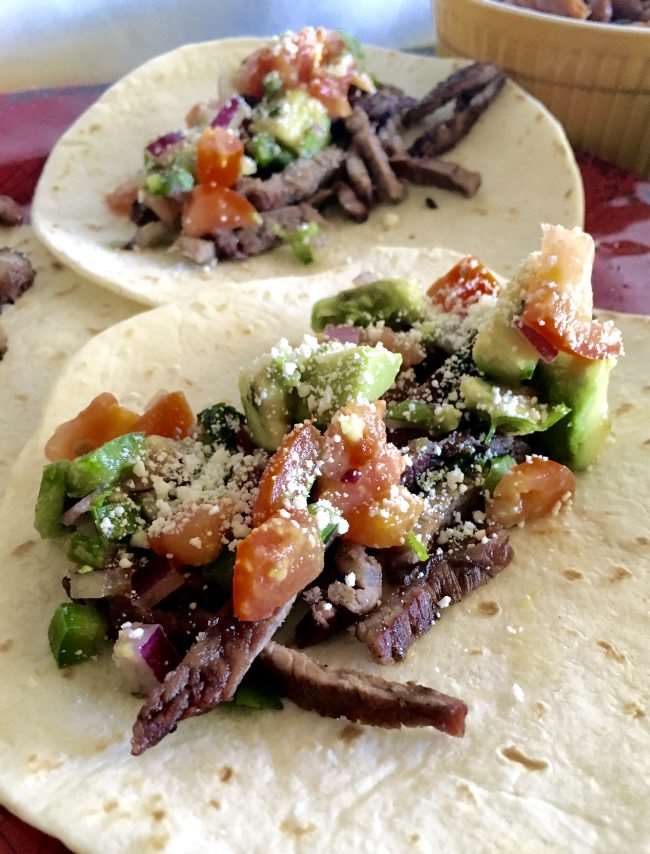 Carne Asada Recipe
Growing up in Southern California's Imperial Valley, we grilled carne asada more often than hamburgers. It was a favorite weeknight dinner, but it was also a favorite for special occasions like birthdays or holidays. As a kid, I fondly remember heading to my aunt and uncle's for a poolside bbq complete with carne asada. My uncle had the best recipe. This version is as close to his version as I have be able to get. He said the trick to great carne asada was the marinade.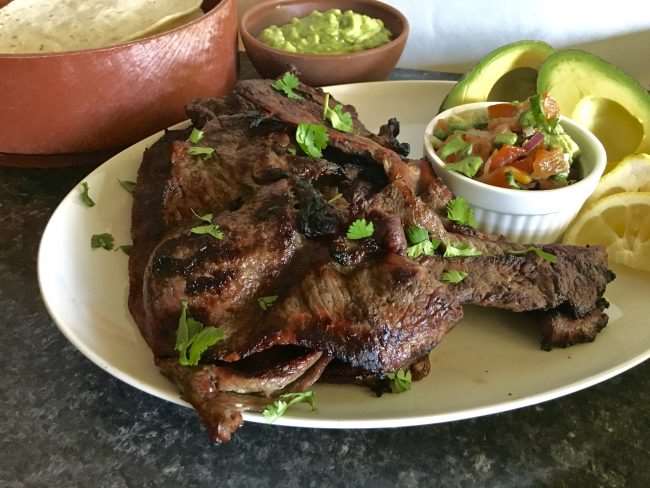 Great Carne Asada Starts with the Marinade
This carne asada recipe uses lemon and lime juice to marinade and tenderize the meat. The acids in the juice help break the meat's protein making it tender and full of flavor. Traditional recipes use skirt or flank steak.
ALDI stores offer a thinly sliced sirloin steak especially for carne asada that I really like. The steak comes pre sliced into 1/4" strips. The marinade really gets into the meat and let's you grill it quickly. Marinade the steak with fresh cilantro and red onion slices for great flavor. The longer you allow it to marinade, the more flavor. At a minimum, marinade the steak for 4 hours.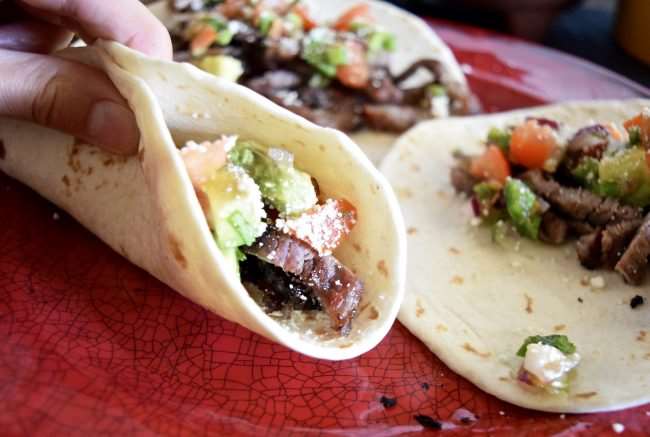 Carne Asada Tacos
Today, I'll show you how to create street style carne aside tacos.
Grilling the steak takes less than 10 minutes and with just a few simple toppings, you will be enjoying these in no time.
TIP: Slice the cooked steak against the grain for tender steak.
I picked up everything I needed for this recipe at my local ALDI store. I picked up chips and pre-made guacamole to round out my carne asada tacos. I already had everything I needed for homemade salsa. You can get my recipe here.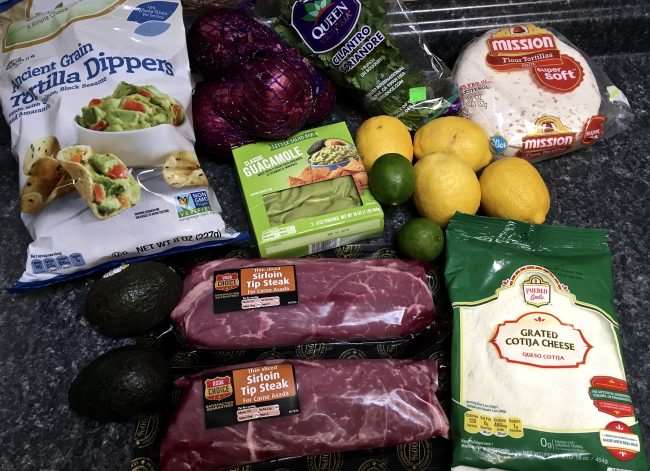 Shopping at ALDI
ALDI is my favorite grocery store because they have the wholesome foods I want at everyday low prices. I spent just over $31.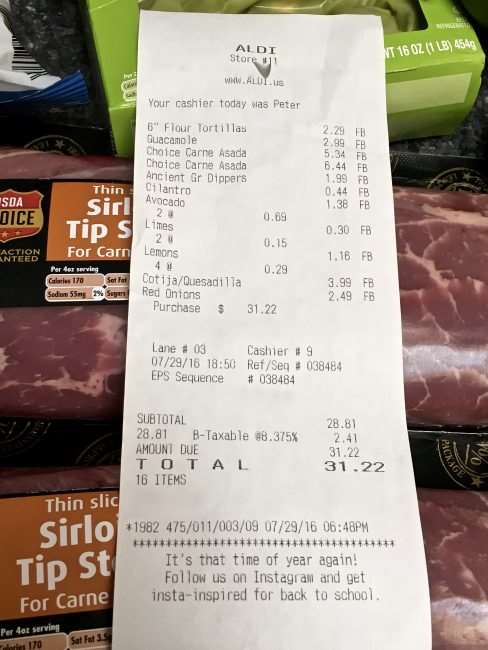 This recipe will serve 6-8 people or about 12-15 tacos.  Tomatoes and a jalapeño, if needed, for salsa, would cost $2-3. So you can create this whole meal for under $35 and have enough for 2 meals or a large family meal.
ALDI has locations all around the country and there may be one near you. If you haven't shopped at ALDI before, check out this article on saving money at ALDI. You can also learn more about ALDI on their website.
Now let's get to the carne asada recipe. I have that for you on the next page.