When you travel, the journey is half the fun. Whether it's stopping at road side attractions, like Cadillac Ranch outside Amarillo or the World's Largest Thermometer in California, stopping at every scenic lookout to take photos, or stopping for a burger and shake at some local restaurant, getting there can be just exciting as the destination. Instead of feeling "stuck" in the car together, make the trip a great experience. Reduce your screen time and get involved with your family. Make it fun with games. Deckopedia's 50 Road Trip Games: Challenging Fun for a Memorable Journey is a great collection of 50 games that is sure to but the fun back in your road trip.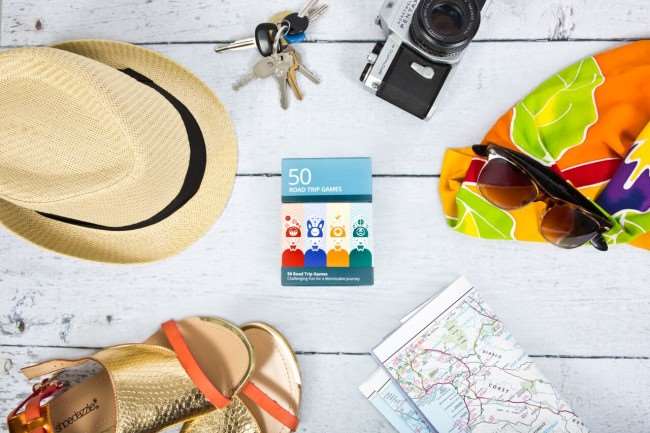 Whenever we travel, we love to play games together. My kids love to play classics like I Spy and Car Bingo. It makes the travel time fly by and we have so much fun doing it. Deckopedia Publishing sent me their 50 Road Trip Games to try out with my family. What a fun collection of games! There were Classic games like 20 questions, Brain games, Just For Fun cards, and Pop Culture cards. There were many games we hadn't tried before that provided hours of fun.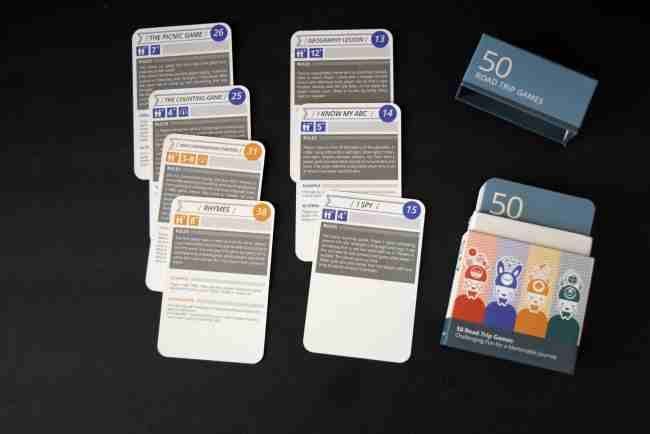 50 Road Trip Games included cards/games for kids as young as three, while others are designed for older children, teens and adults.  Each game card includes:
Rules of the game
Number of players required
Recommended minimum age
Materials needed, if any (paper and pen)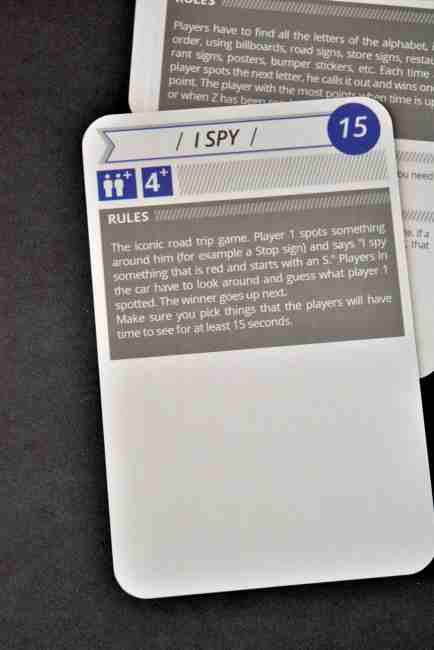 One of the Classic games we loved was Name That Tune. Player 1 starts humming a song, and then Player 2 has 30 seconds to guess the song. If the song isn't guessed correctly, the next player can guess what it is. We also played it with the radio to see who could guess the song first. We stumped the kids with 80's rock because they called it "really old music". Go figure.
A Just For Fun game everyone liked was Sentence. Players take turns adding 1 word after the other to make up a sentence. Players repeat the sentence before adding their word and keep going until there are no more possible words for the sentence. Those who make a mistake are out. Imagine the silly sentences created, especially when the younger kids get involved.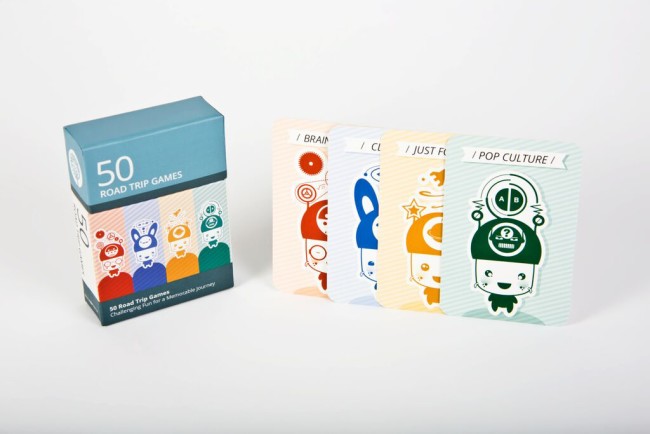 The deck is the perfect size too. It is small enough to fit in the glove box, in a backpack, or for use as a holiday stocking stuffer. It's retails at $16.95 and you get additional free access to downloadable bonus material, such as a Driving Scavenger Hunt list.
You can find Deckopedia's 50 Road Trip Games: Challenging Fun for a Memorable Journey and their other games; The Raw Food Beginner's Deck, 50 Must-See Destinations, 50 Ways to Go Green, and more.
I received this game for this purposed of this review. My opinions received are 100% my own.