I'm partnering with Marathon to bring you free printable road trip bingo cards to keep the family entertained and tell you how you can save money on fuel and earn rewards with Marathon's MakeItCount™ Rewards Program. Plus, with Marathon gas stations across the country, it's easy to find one while on your next road trip.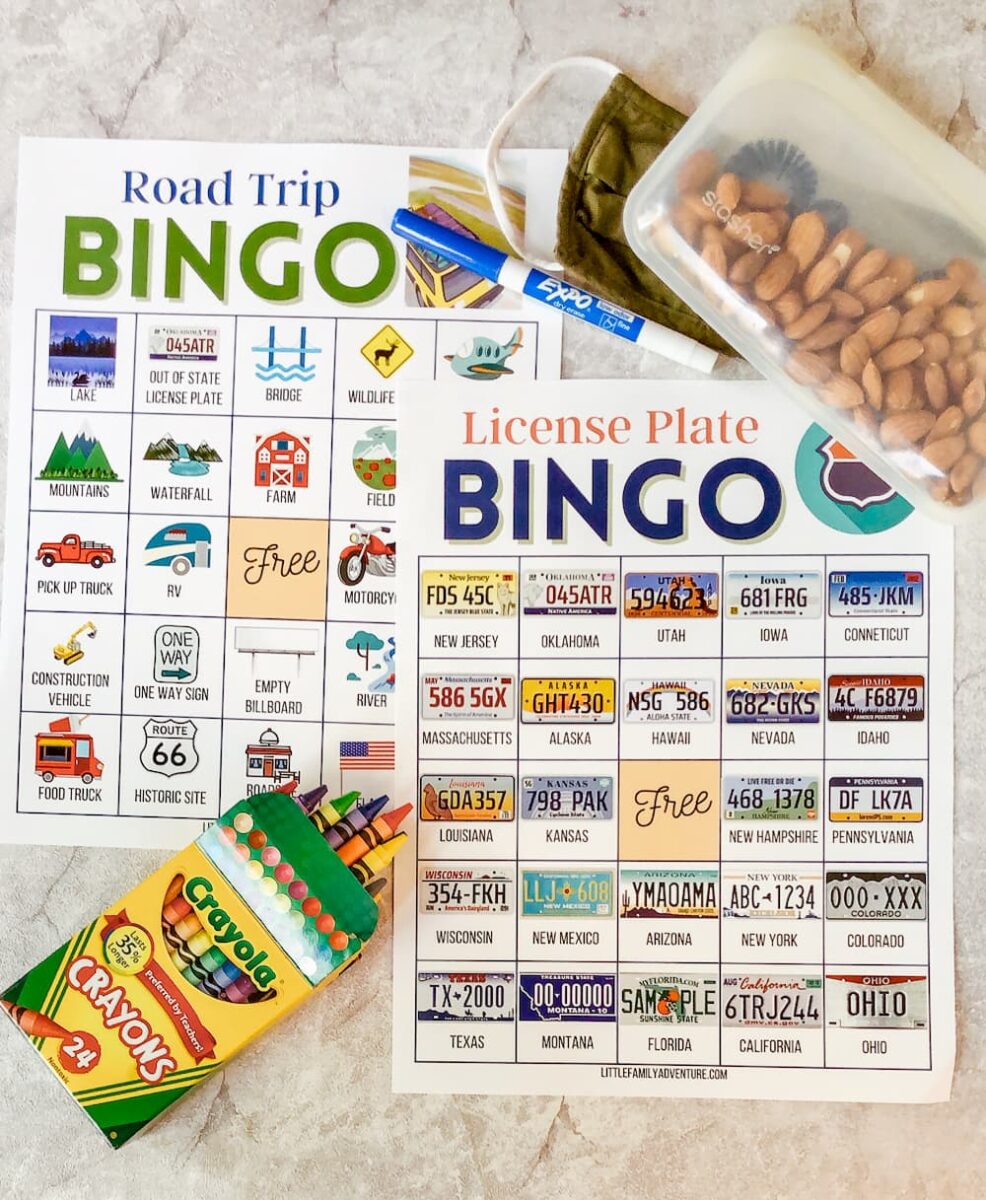 Remember how much fun road trips were growing up? Without phones and tablets, we somehow managed to stay entertained and have fun on the road. In part it was thanks to road trip games like car bingo that had us all looking out the car windows for the things we needed to call BINGO!
Car Bingo Game
More families are packing their bags and taking road trips together. According to AAA, "…(in 2020) travelers will take to the road with 683 million car trips to satisfy their wanderlust." Before you head out for your own road trip, print off these car bingo game cards.
To get the most use out of these printable bingo cards, you can either laminate them or simply slide each one into a gallon-sized plastic bag. That way you can affix stickers to the plastic or use a dry erase marker to mark the things you've seen. When you have a winner, you can unpeel the stickers or wipe clean. If you don't mind making copies, just print out several copies of each and have them on hand.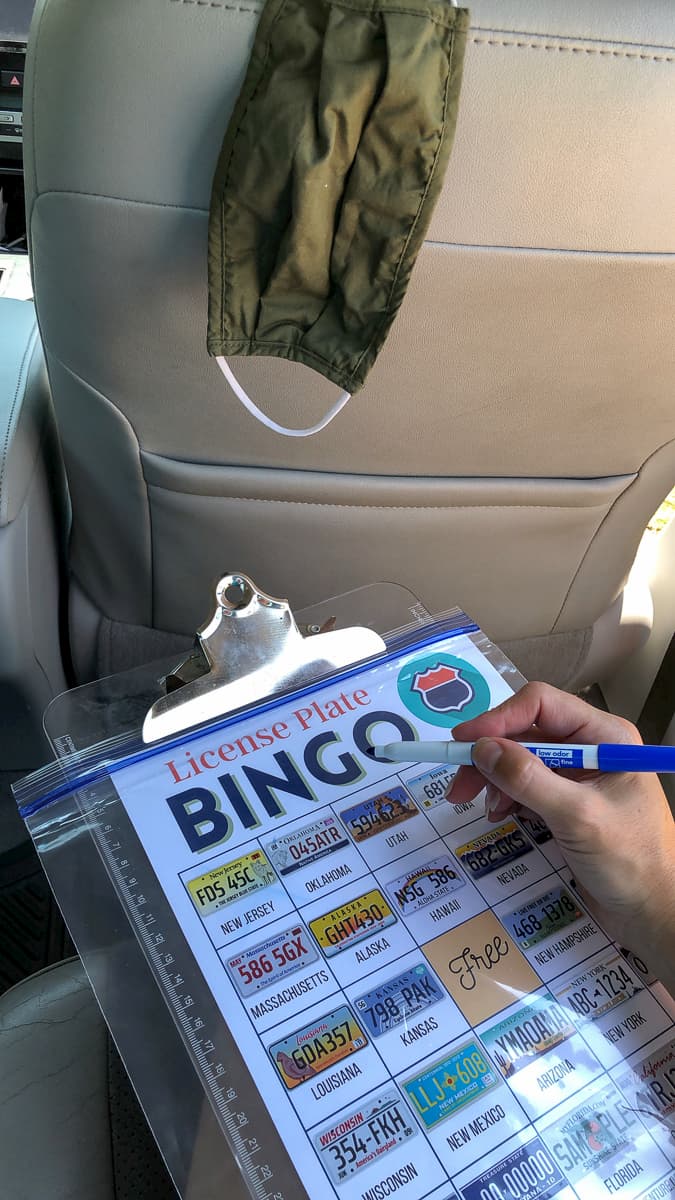 Travel Bingo Printable Cards
There are 10 printable bingo cards in all. Five are for the road trip bingo game that feature things you'll see from your window like a motorcycle, flag, roadside diner, and cow in a field.
Here is a sample bingo card.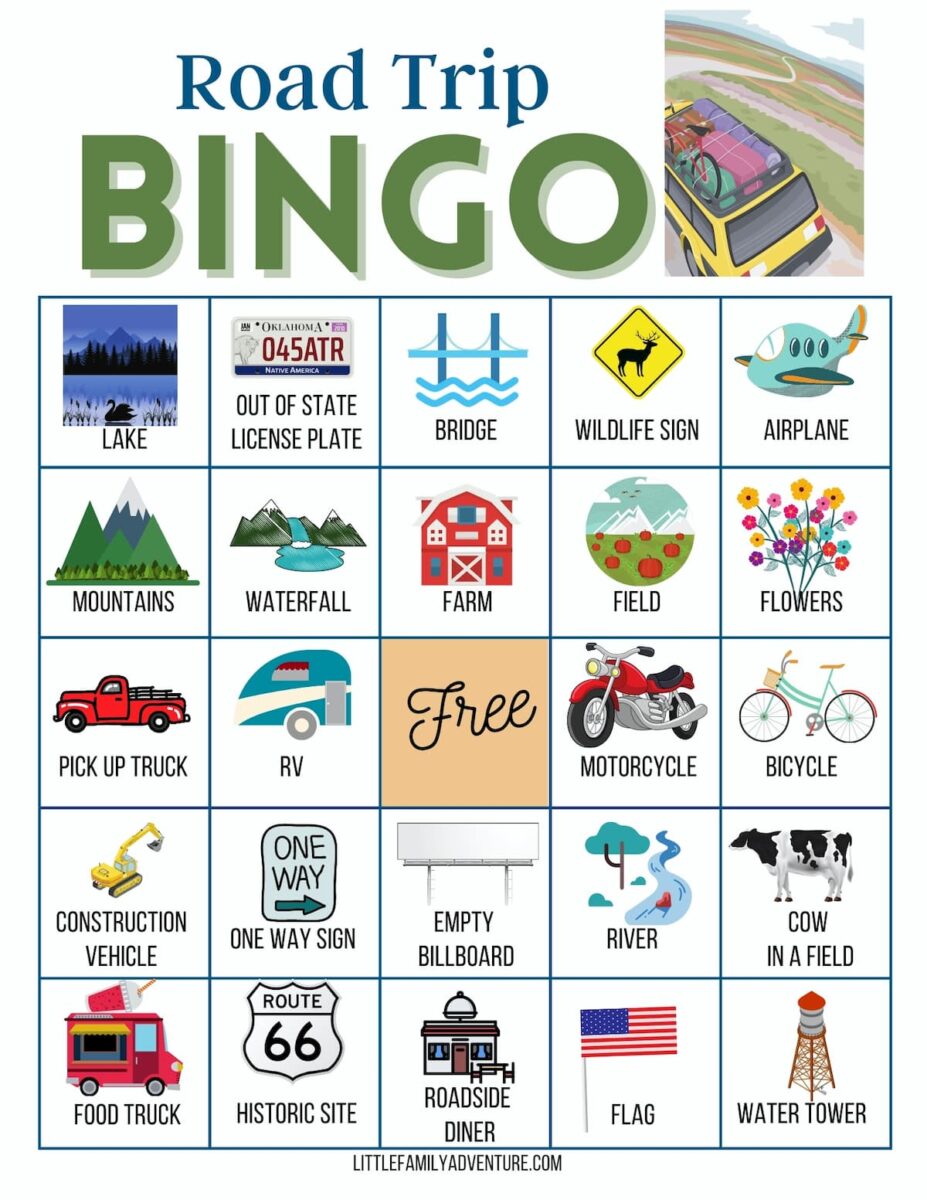 Classic Bingo
Be the first person to find 5 images in a row either horizontally, vertically, or diagonally to win the game. Just remember that once you get your 5 in a row, you need to say "Bingo", but not too loud to disturb the driver. This is great for short trips or younger children.
Blackout Bingo
This is great for older children, teens, and adults. Winner of blackout bingo is the first person to find all the items on their card. Great for long car rides as it can take some time to find them all.
License Plate Bingo
The second set of five travel bingo cards is the license plate game made into bingo cards. Just like with classic or blackout bingo mentioned above, players will look at passing cars and mark off the states they find. There are only 24 states listed. But you can add a bonus round and how players take turns listing the missing states.
If the sign-up form isn't visible above, click here.
Here is a sample license plate bingo card.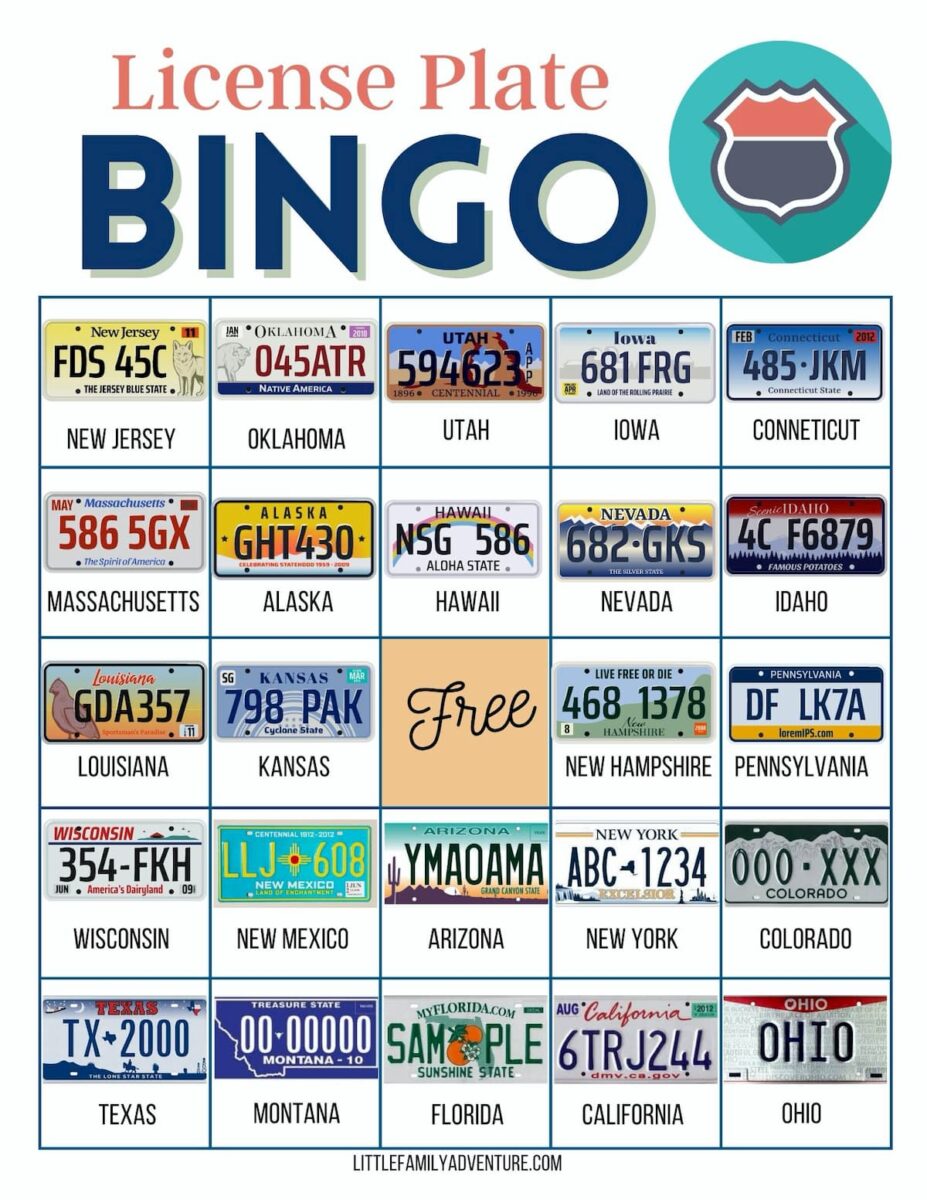 Join Marathon's MakeItCount™ Rewards Program and Save
Between school, sports, travel, and daily errands, we are on the road a LOT! Why not save money when you can doing something you do every day!
Save money on gas by joining Marathon's free rewards program called MakeItCount™ Rewards. It's really easy to sign up, use, and save money at the pumps. Plus, the program rewards its members for shopping at participating Marathon gas stations, like picking up plenty of road trip snacks or other qualifying items.
What do Members of MakeItCount™ Receive?
Members save 5 cents off on every gallon, every day.
SPECIAL PROMO: Starting in September, new members who sign up get 10 cents off per gallon their first month (up to 4 visits, 20 gallons each visit).
Members earn points they can redeem on additional gas discounts, hotel stays, retail stores, airfare, and more.

Partner programs include Southwest Rapid Rewards®, Wyndham Rewards®, Target eGiftCards™, Petco, Domino's, and more
But you can't save if you don't join! Sign up at MakeItCount.com today and download the free app to get started saving.