It's time we opted outside again and go play in Québec's 37,000 square kilometers of protected wilderness area. There are over 30 national parks here, but this family-friendly Quebec road trip doesn't cover any of them. Instead let me tell you about a place where you can get away from the crowds, get back to nature, and share in a culinary experience with your children.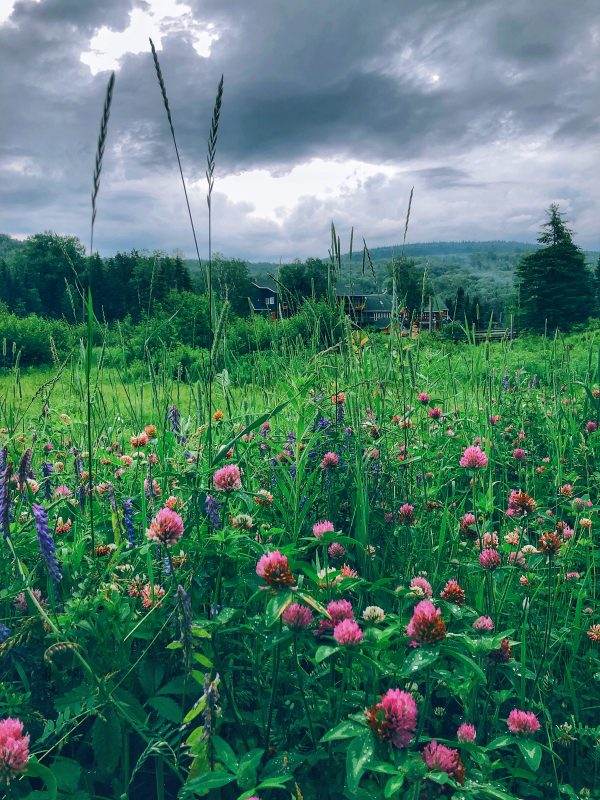 Disclosure: This article is brought to you in partnership with QuebecOriginal & Tourisme Lanaudière. Accommodations and activities were provided for research purposes. All opinions are our own.
This summer my daughter and I took a road trip to Canada's Lanaudière region. We stepped off the beaten path and skipped the big city to explore a new to us region. Along the way we found beautiful regional parks, a spectacular waterfall hike with an interesting legend, an exhilarating treetop adventure park, and so much more!
Quebec's Lanaudière Region
Head north of Montréal and you'll find the region of Lanaudière. An area known for its wide open spaces is a hidden gem for adventure seeking families to escape the city and get outdoors. It is home to some of the one the country's best known national parks, Mont-Tremblant, as well as numerous regional parks. In addition to bountiful opportunities to opt outside, the area surrounding Sainte-Émélie-de-l'Énergie is known as a health and relaxation getaway destination. You'll find an abundance of health centers, nordic baths, and spas offering a respite away from the city for both adults as well as for families.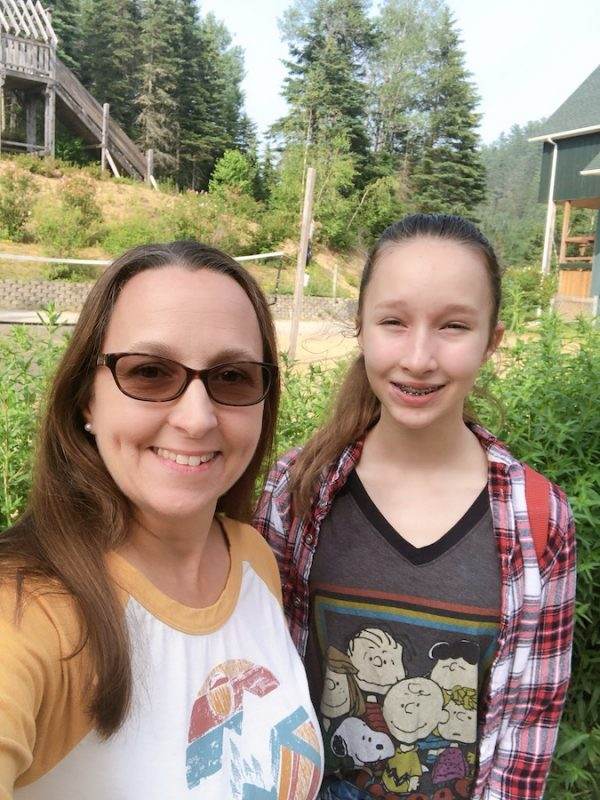 My daughter and I spent five days traveling through Canada's Québec province. We flew into Montréal, spent 3 days here in Lanaudière and then drove down to Laval. You can read more about our trip to Laval, Quebec here. Just an hour's drive from the airport puts you in the heart of this region and gives you easy access in all directions.
Note: Flights in/out of Montréal are extremely reasonable. I often see fare notices on Skyscanner and Airfare Watchdog for less than I can fly within the states.
Fun Fact: Lanaudière is Quebec's first agricultural region. Translation – This foodie destination offers local farms, markets, and food producers. Check out these culinary tour routes on the Lanaudière website.
Quebec Road Trip with Kids
This area has so many wonderful places to see and stay. We opted to stay at just one place – a family owned resort near the town of Sainte-Émélie-de-l'Énergie. When we could peel ourselves away, from the resort, it was easy to take day trips to other areas and attractions. What follows below is a great weekend getaway from Montreal without crowds and lots and lots of nature. Doesn't that sound perfect?
L'Auberge du Vieux Moulin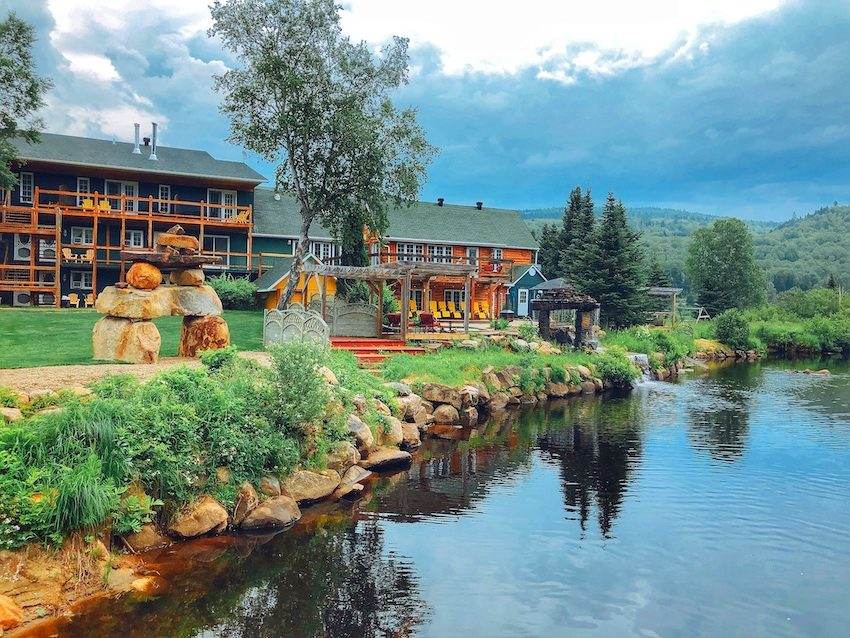 This is the family owned property we loved in the area. Located 75 minutes north of Montreal, near the town of Sainte-Émélie-de-l'Énergie, this resort is worlds away from the city. You arrive and are surrounded by conifer trees, a private lake, and 40 kilometers of marked trails beckoning you to come and explore them.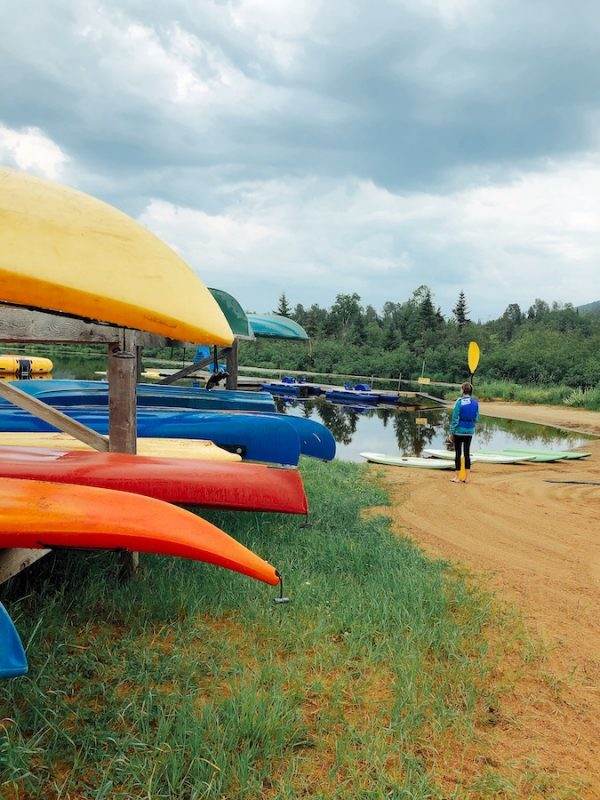 The resort is one where you can show up, get settled, and never want to leave. There is outdoor recreation opportunities for every season, indoor pool, hot tubs, saunas, and an on-site restaurant serving up simple yet delicious food. Best of all, is everything is included (just most accommodations)!
My daughter and I met up with friends to visit in July. All the kids loved all the lakeside summer recreation which included:
swimming
canoeing
water trampoline
beach volleyball
fishing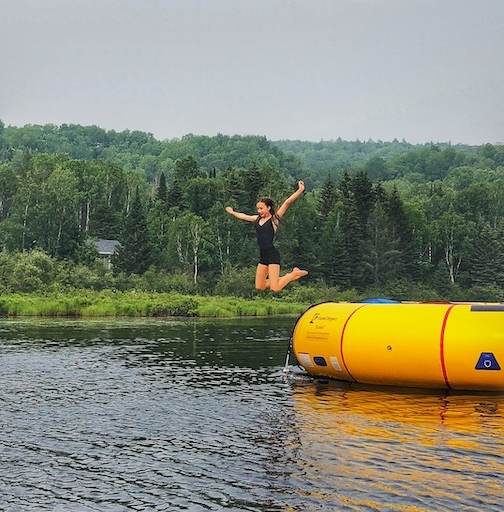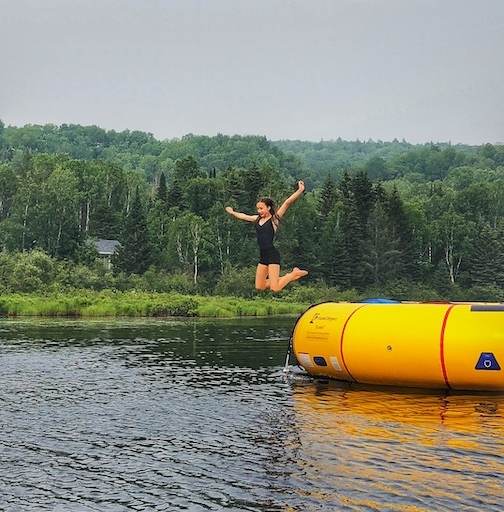 By far the favorite of all of these was the water trampoline. I mean what could be more fun than springing high into the air and then somersaulting into the lake?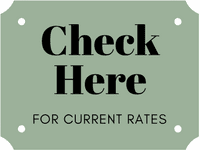 Off the water, there are even more things to do. I already mentioned the 40km of marked trails for hiking or cycling. The resort has its own deer and elk herds that you can go out and feed. During the winter months, guests can go nordic skiing, snowshoeing, snowmobiling, or tubing. The resort provided all the gear you may need inside their gear hut adjacent to the lake. You just stop in, grab what you need, and start playing. Note: the only exception is the snowmobiles. Those you can rent during the winter months.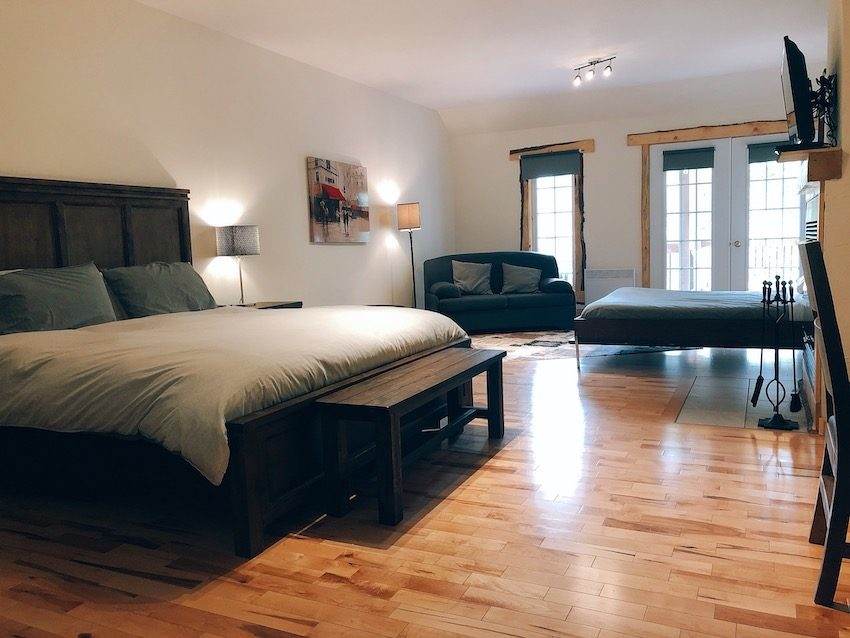 The L'Auberge du Vieux Moulin offers a range of accommodation styles ranging from Amerindian Tipis (think log sided round cabin with a tipi roof) and luxury suites to family cottages. We stayed in a luxury room with wood fireplace, king sized bed, and a double Murphy bed. It was located in the main lodge building providing easy access to the restaurant and indoor pool. Recreation activities are included in your nightly fee except for those guests staying in the tipis. Those are considered more rustic, therefore are offered at a lower price point and lower amenities.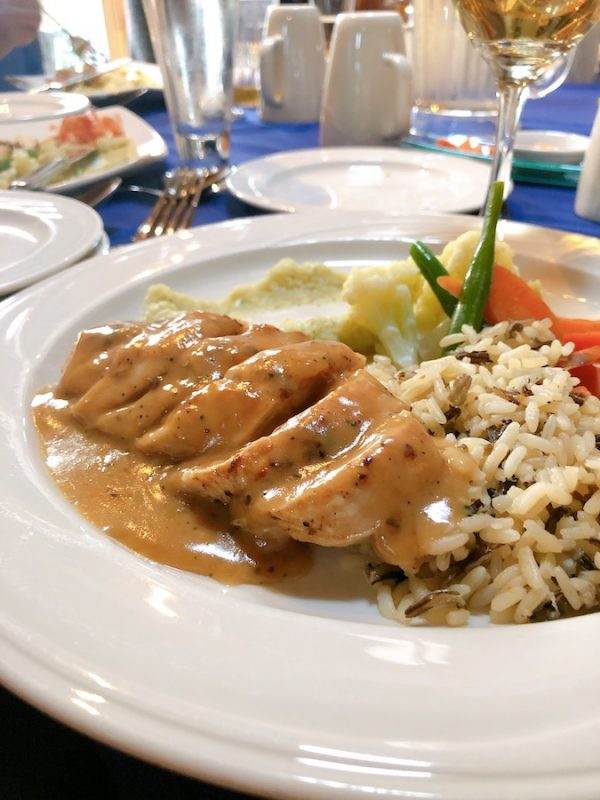 The highlight of a stay here is the on site Gastronomic Restaurant. All the outdoor play makes one REALLY hungry. Resort owner and head chef, Yves Marcoux, spent 16 years as a Quebec Restaurant and Hotel Tourism Training Institute professor. He brings all his expertise into the kitchen for delightful culinary experiences for breakfast and dinner.
We loved everything we ate here during our stay. When I say everything, I do mean EVERYTHING! We made wood stove toast for the first time here. Think campfire toast without the roaring fire. On the outdoor patio, a wood burner stove is set up with an internal fire. You place fresh baked bread atop the stove's cast iron plate, flip it after 3 seconds, wait another 3 second, and placing it on a plate. Wood stove toast done! Spread a little butter or maple butter that the owner's son makes on site and it's a delightful way to start the day.
Learn about this resort on their website.
La Terre des Bisons in Rawdon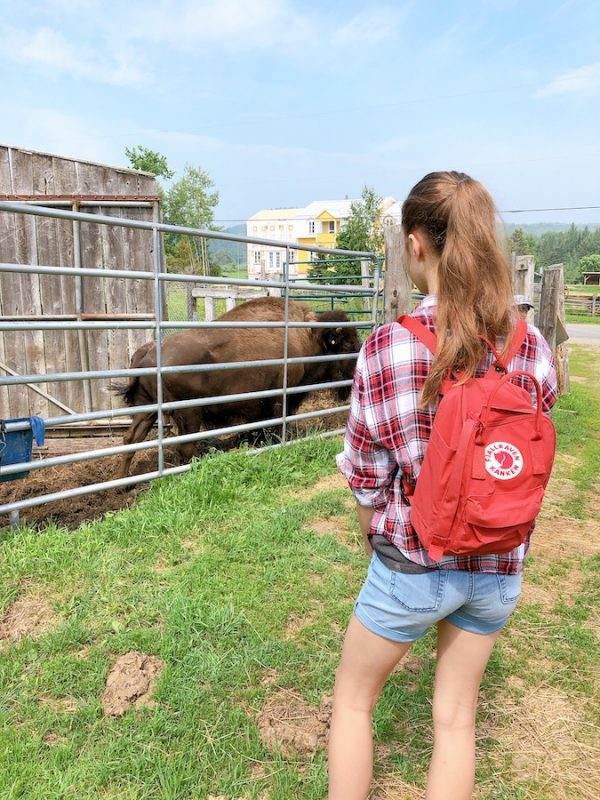 This area is teeming with local farms, bakeries, and ranches that produce a variety of food products. During our visit, we toured La Terre des Bisons, a local farm raising bison and elk for market. Guests are welcome to explore the farm, learn about raising big game in their museum/information center, and sample their products.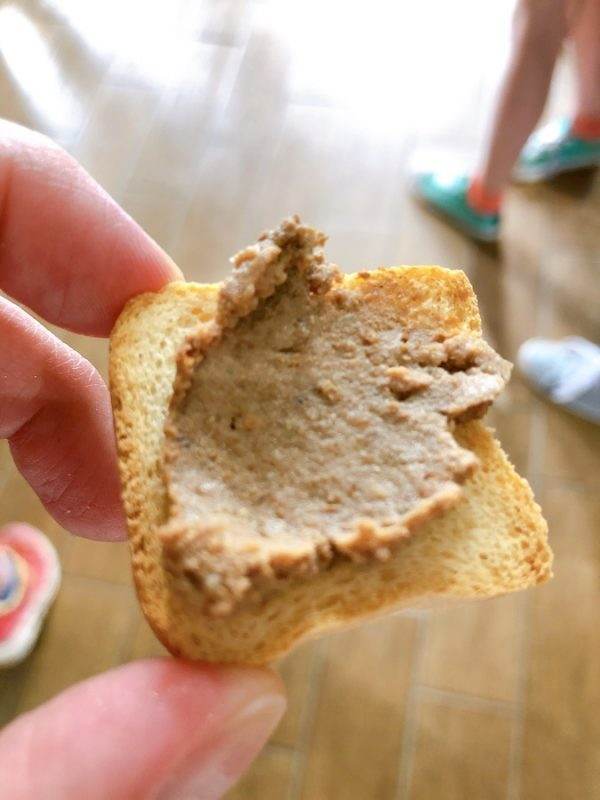 The three room Wild Game Center is educational and very interesting. It teaches about the region's wild game and tells the history of bison dating back to prehistoric times. There are artifacts to see, an informative video that is really good, bison themed art, and more. If you have a kitchen during your stay, you can buy frozen bison or elk cuts like steaks, sausages, and ground. Ground bison would be really good in our chili recipe.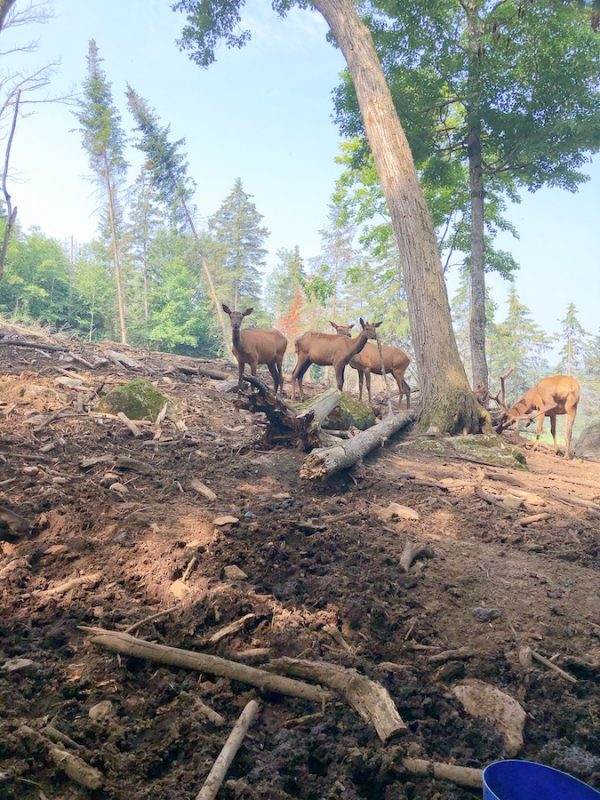 Across the street from the game center, view the bison and elk in their paddocks. There is a 1.2 kilometer trail that winds past the herds and back into the forest behind them. These animals create a sense of awe because of their size and strength. You may even see Buffy, a bison bull that was hand reared by the owners. For a longer hike, the farm can provide you with a map of their full 5 kilometer hike. During the winter months, you can snow shoe this trail. A snow shoe rental and toboggan lending for the kids are available for $6 CAD.

Related: Benefits of Cross Country Skiing as a Family.
Dorwin Waterfalls (Parc régional des Chutes Dorwin)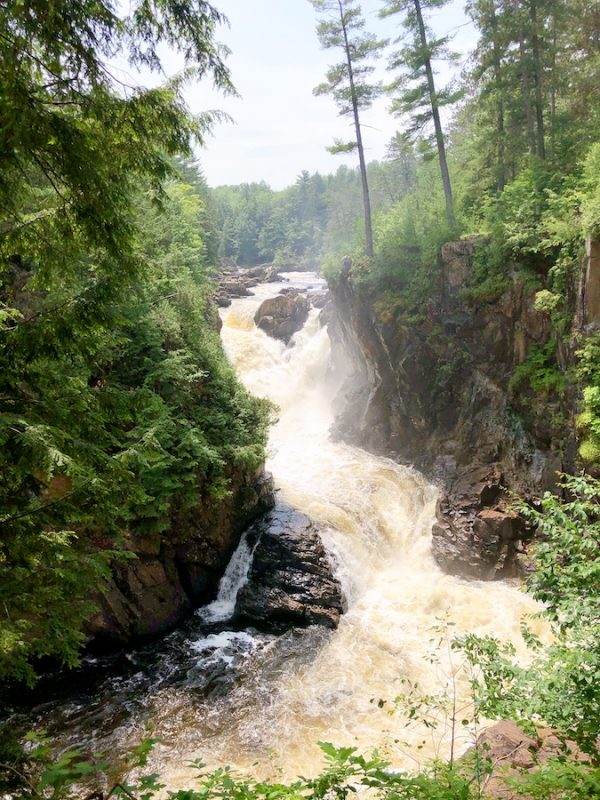 Any hike that includes views of a waterfall is a family must in my opinion. Dorwin Falls is a 60 foot waterfall located in a small regional park on the Ouareau River. Along the 2.5 kilometer ecological trail, there are several falls observation points. It's an easy hike for all ages and the picnic area next to the playground is a great spot to enjoy a box lunch.
Legend of Dorwin Waterfalls
There is an Indian legend about Dorwin waterfalls. The story says that there was an evil sorcerer named Nipissinque that wanted the chief's daughter, Hiawatha, for his wife. Unfortunately she had taken vows to become a Christian nun. Tradition stated that she could not refuse marriage so instead of agreeing to marry Nipissinque, she chose his enemy Arondack enemy. The sorcerer waged war against his enemy in hopes that he would die thus forcing Hiawatha to take the sorcerer as her husband. Arondack was severely wounded and Hiawatha being the tribe's healer nursed his wounds. She went to the river to collect herbs she needed when the sorcerer happened upon her. He flung himself at her and they both fell into the ravine. As Hiawatha's body hit the water, her robe became the waterfall. The sorcerer was punished by the spirits and turned to stone a short distance away from her. If you look closely at the rocks near the base of the falls, you'll see what looks like a face with a pointy nose.
Abraska Rawdon
For those looking for more extreme activities, head to Abraska, a treetop adventure park with over 100 games and activities. Here guests ages 5+ can clip in and explore the aerial course that includes zip lines, hanging bridges, Tarzan swings, and suspended obstacles. This is the first course of its kind combining all these different activities into one location.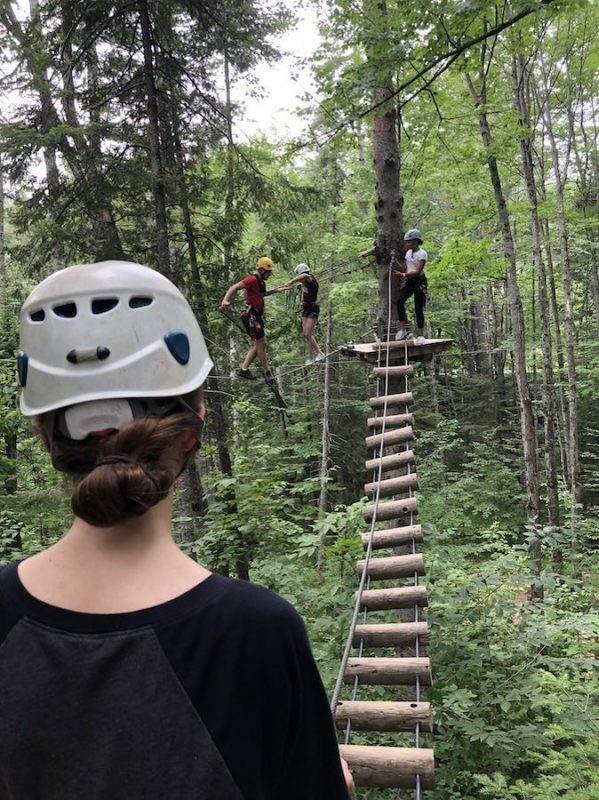 To start out, you are taken out with a guide that instructs you how to clip in, traverse the ropes safely, and demonstrates what to do if you slip off the guide wire. Don't worry, you will never fall to the ground because you are always clipped in at two different points. Courses range in difficulty from easy to expert. My favorite was one medium course that offers skateboarding across a wire, tubes to climb through, and a suspended bridge.
For younger guests, there is Arbre-En-Ciel Village. This treehouse themed playground has smaller scale bridges, mini obstacles and slides for them to enjoy. Families can easily spend all day here because there really is something for every age here.
Scenic Quebec Drives
The tree lined roads here beg to be driven. Set aside some time to enjoy them and just see what you can see. You can find a few ideas on routes on the Quebec Original website.
Stop into a local supermarket like we did and pick up a picnic lunch to enjoy along the route too. If know what Kinder eggs are, you can find the traditional ones here in Canada. These are the ones banned in the states with the chocolate shell and toy capsule inside. We found them at several places and they tasted just like I remembered when I was a kid visiting family outside Amsterdam.
You never need a reason to get outdoors and explore as a family. Yet, Québec's Lanaudière region really does offer families ample opportunities with something for everyone. I've said it before that a family vacation should be one where everyone has a great time. If you want outdoor family fun, you will find it and so much more here. Need more help planning your next trip, visit the Lanaudière tourism website.