The winter months can feel long. So it is really important to look forward to activities that can only be done in the winter. Cross country skiing with kids is a great way to enjoy the great outdoors in the winter as a whole family. Growing up my husband cross-country skied with his family most weekends. It was only natural that it has become one of our favourite activities to do in the winter with our kids ages 1 and 3. There is nothing more beautiful than entering trails within a winter wonderland surrounded by snow covered trees and mountain views. Besides being a great way to bond as a family, we also love all the benefits of cross-country skiing.
Benefits of Cross Country Skiing
Creating memories
Create outdoor winter memories as a family. These memories will bring you closer together by exploring beautiful wild spaces. It is not always easy but I have never regretted spending time outdoors on the ski trails with my family.
Stick together as a family
Unlike downhill skiing and snowboarding, cross country skiing keeps a family together on the trail similar to hiking. We love the idea of going on long day ski trips with the kids as they get older and even potentially some backcountry trips to ski huts!
Fitness
Cross country skiing gets your heart rate up. We love activities that allow us to spend time together but also allow us to exercise. Finding time to exercise with littles is difficult, especially in the winter. Enjoy time together while exercising. Definitely a win win situation!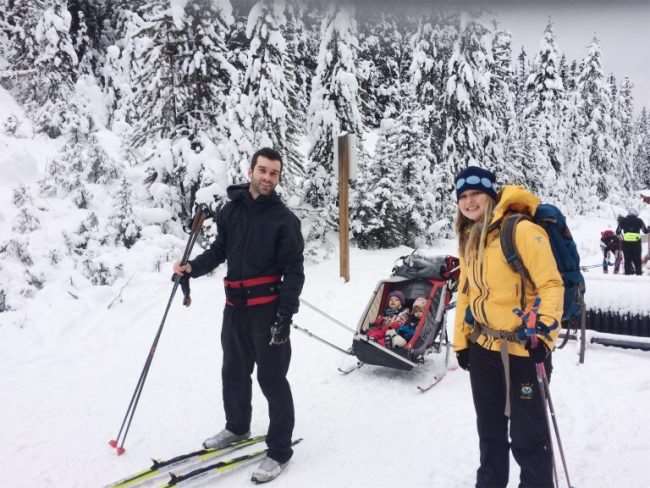 Accessible Trails
Trails can be found in parks in winter cities that typically get snow. Often cross-country clubs and groups in winter cities rally for these spaces to be tracked. Our family lives within a 7 minute drive to a local park that tracks trails for skiing. This means that we can get out and enjoy an activity close to home. As an added bonus, these trails can be enjoyed after the kids go to sleep with a headlamp.
Back Country Skiing is Affordable
Trail passes are usually free or inexpensive depending on the trail. This makes cross-country skiing more affordable then downhill skiing.
Skis can often be bought at a used store and traded in for new sizes without having to spend a lot of money. This makes it easy to gear up the whole family. Having kids that are constantly growing out of their gear can seem impossible to keep up with!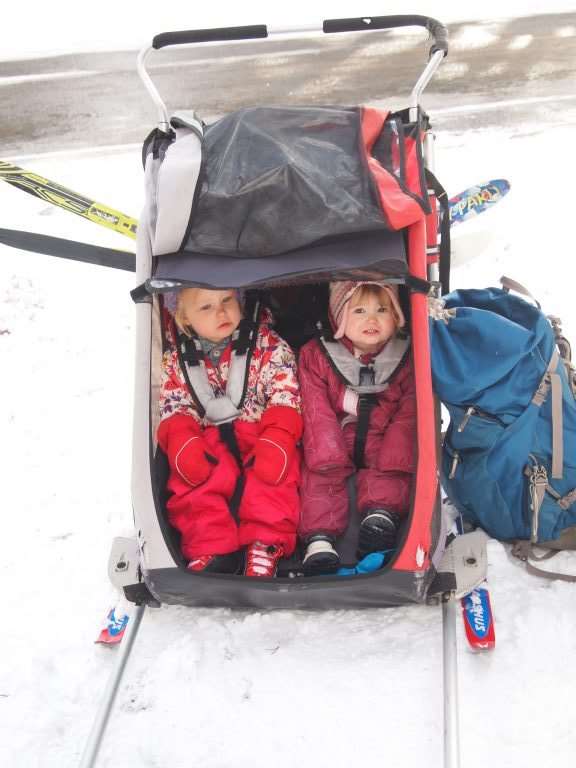 The benefits of cross country skiing with the kids are clear. You may be asking "How do I get started and get my family on their first cross-country ski adventure, especially if you have never gone before?" I have rounded up my top fail-safe tips to teaching cross country skiing for beginners under age 5.