Our family enjoys doing puzzles together, especially ones that require problem solving. We have had a lot of fun doing escape rooms, but with five people in our family if can be cost prohibitive. Luckily, Dispatch by Breakout Games gives everyone the chance to experience an escape room at home. Recently we did one of their mystery boxes at home and share the experience (without spoilers) with you here.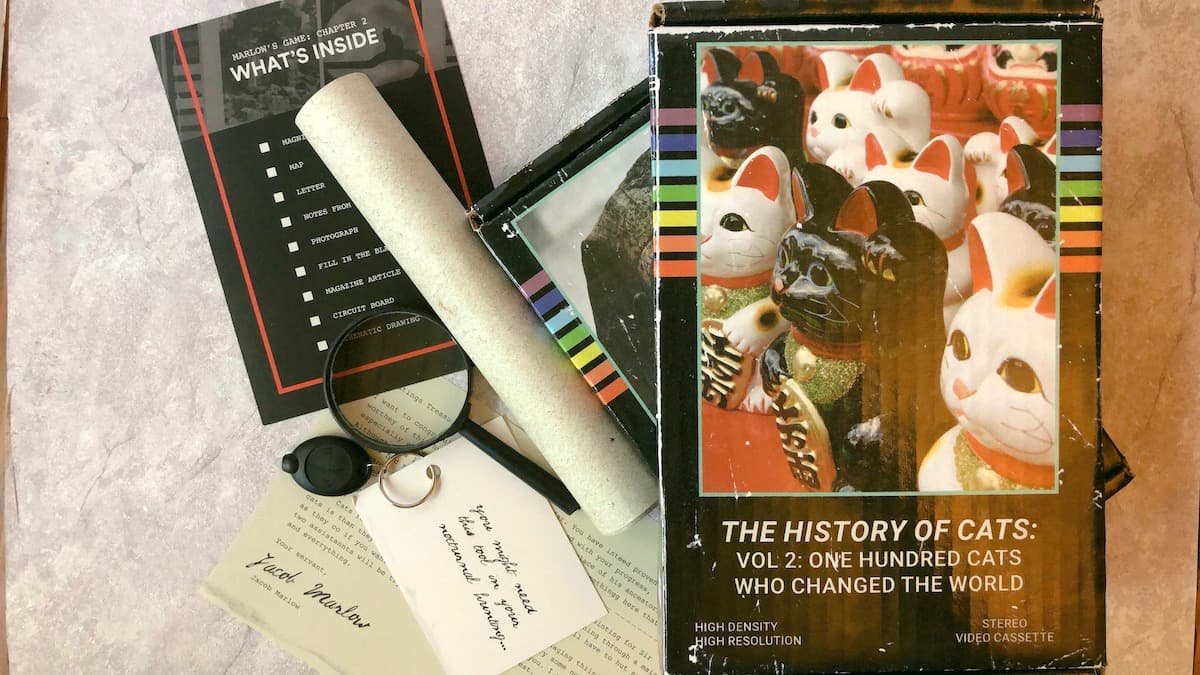 Thank you to Breakout Games for sending a box set to try out for this article. All opinions are our own.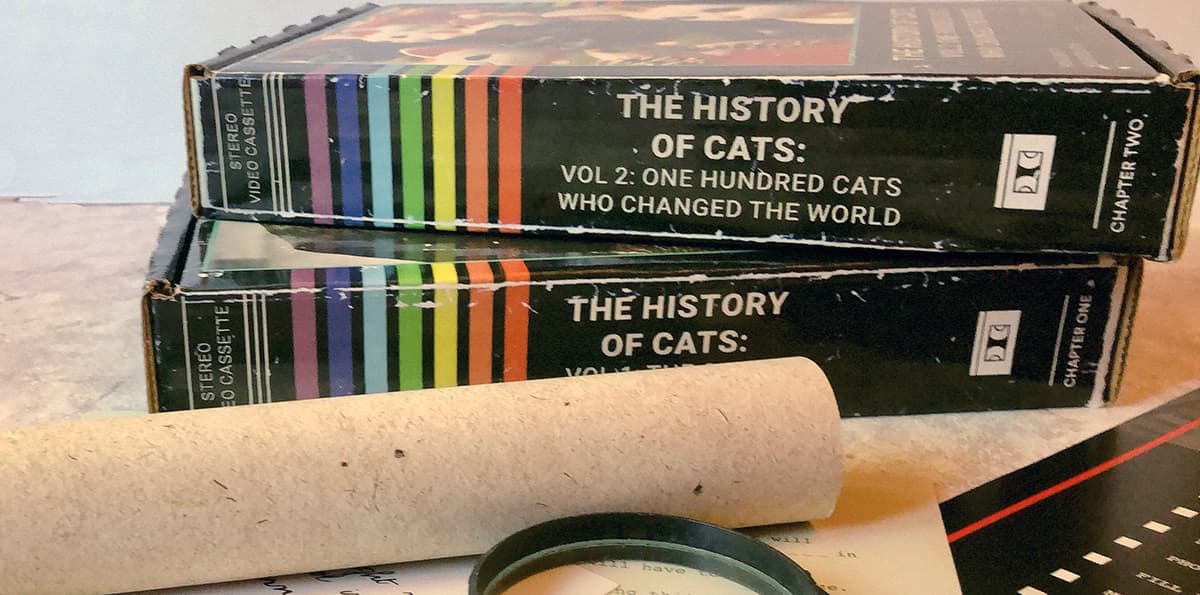 Escape Room at Home
Escape rooms are about immersing participants in an experience/scenario where they have to read the clues to solve a problem. Dispatch is a mystery in a box that is delivered to your door. Inside every box is a scenario that sets the stage to have an escape room at home. There are objects, puzzles, and clues to help you solve the scenario. It's a fun family friendly experience from the comfort of home.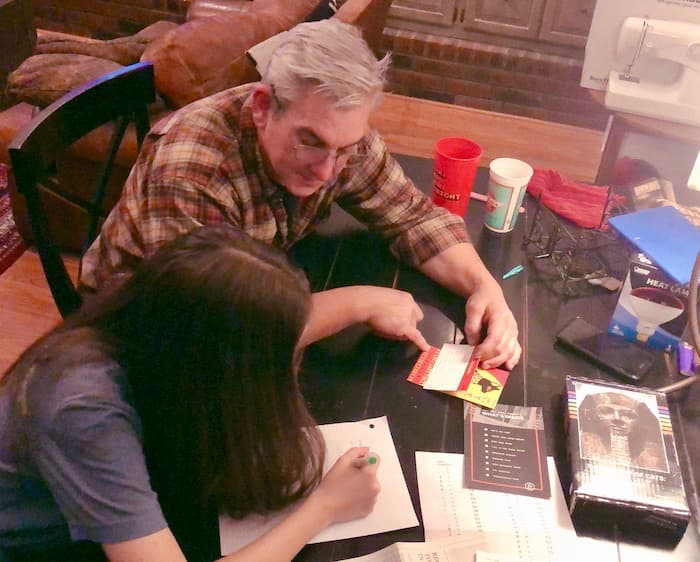 Marlow's Game: The Cat's Eye
We tried out the 2 part/box game called Marlow's Game. The scenario is that an eccentric billionaire has selected us to be part of the hunt for two emerald jewels that an Ancient Egyptian statue. The game is heavily focused on cats and Egyptian history.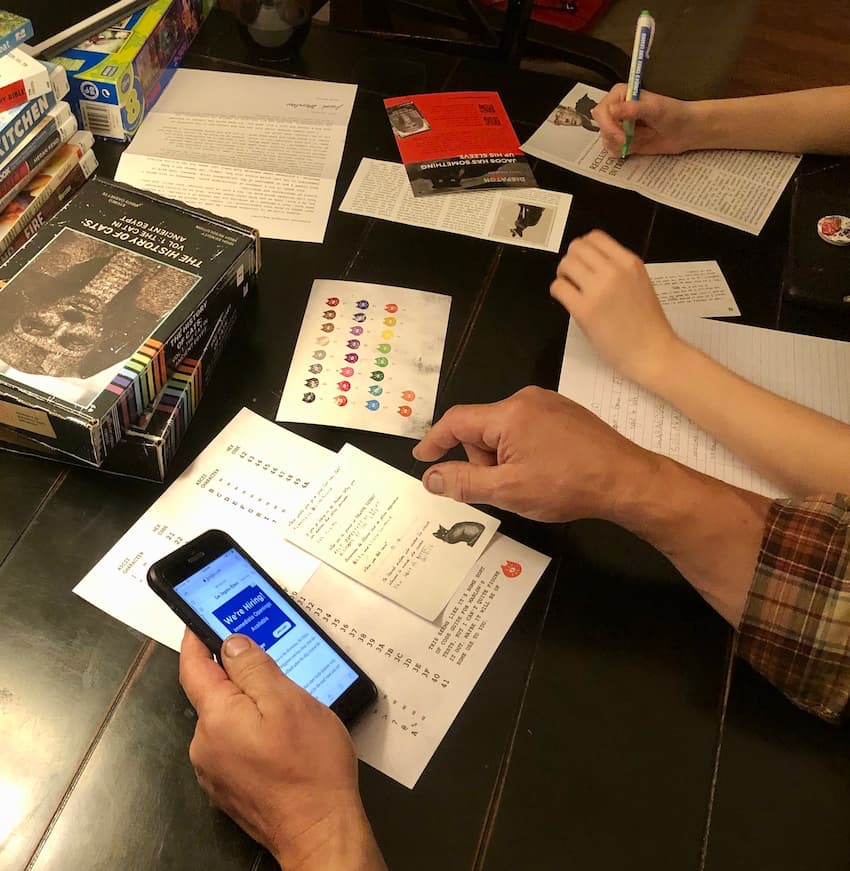 I don't want to give too much away here and provide a bunch of spoilers. So I will say that the clues lead you online where there are more clues in social media, a few Google searches, and a few videos. The first box is challenging as we had to learn how the game worked and what type of clues we should be looking for.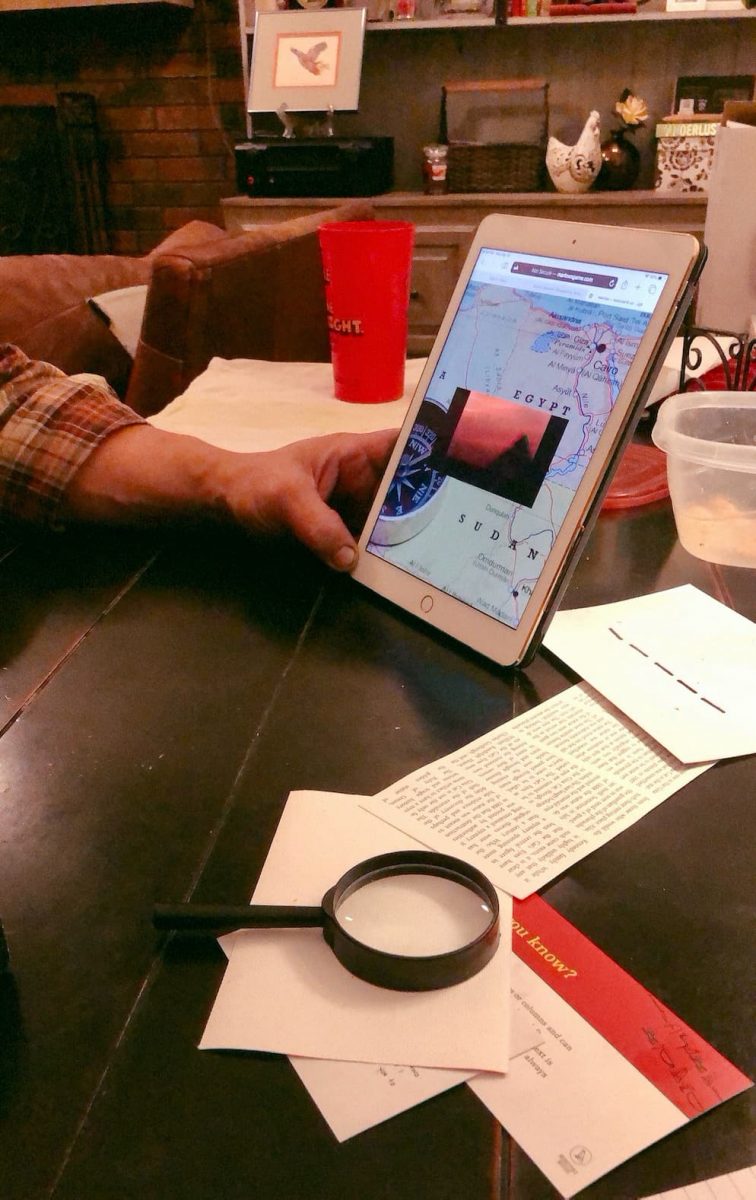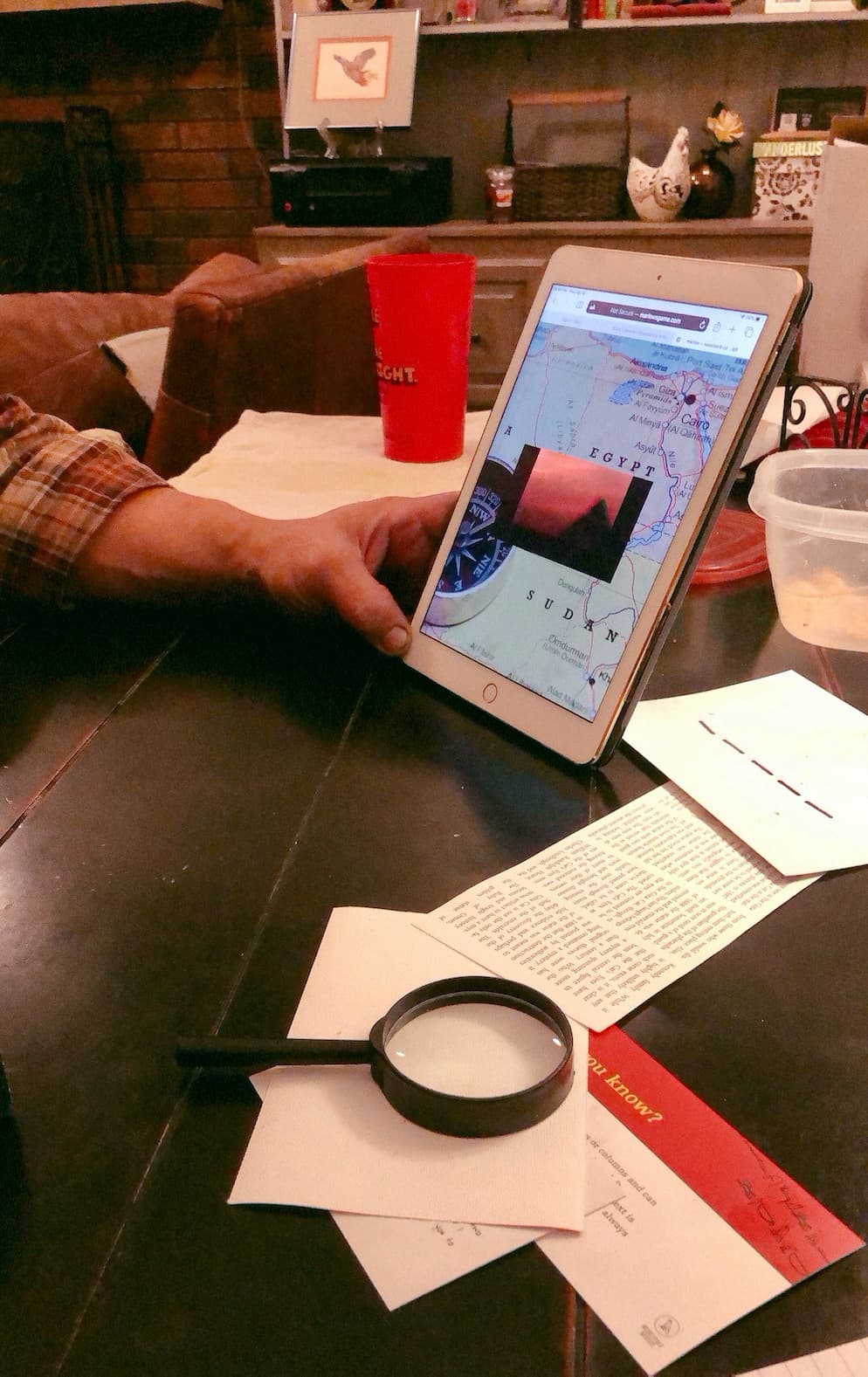 Luckily, there is online help inside a Facebook group moderated by Dispatch and an independent Youtube review that gives some more helpful hints. That's all I will say.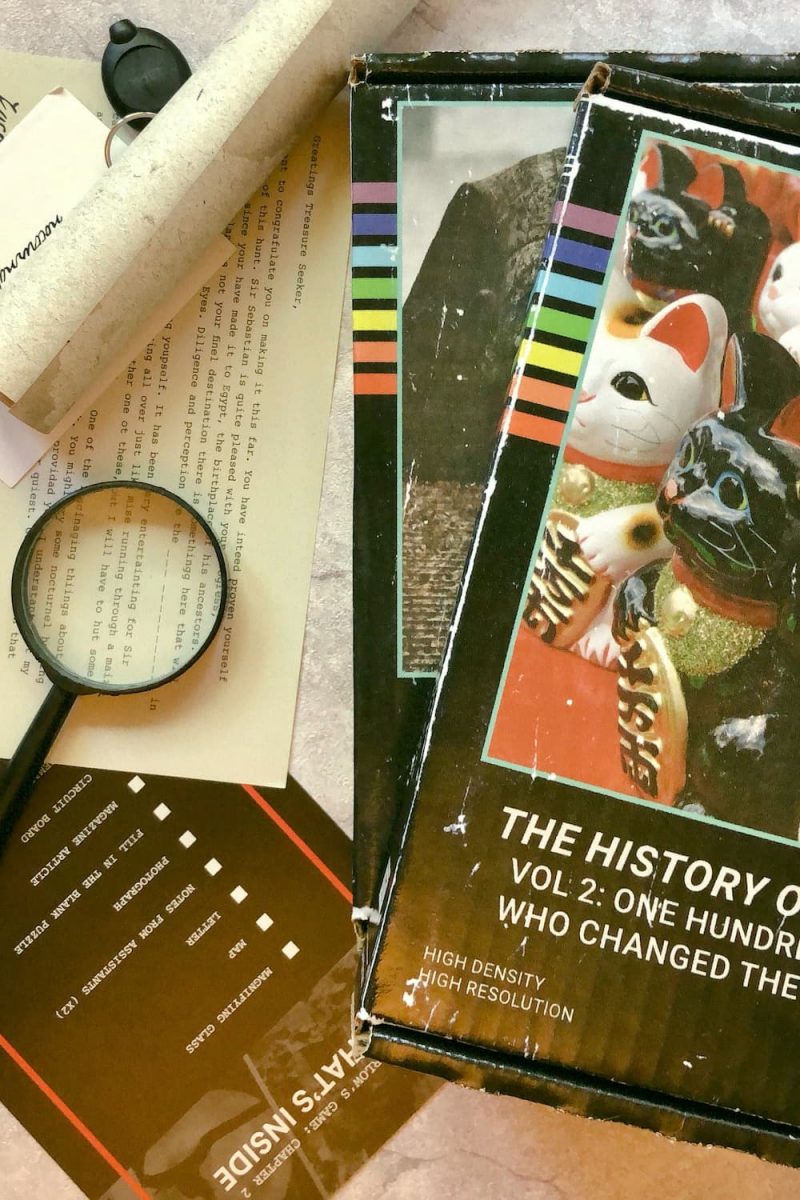 Want a challenge?
There are four stories available on the Dispatch website (as I write this article). Each story varies in length between 2-7 boxes. The two boxes from Marlow's Game were estimated to take 120 and 90 minutes respectively. It took us much longer with the first one as we were deciphering the clues and realizing that the obvious answer was almost never the right answer. Players are challenged every step of the way and these games are a great way to build cooperation and team work. The website didn't have an age recommendation for Marlow's Game. But, our youngest player was our 13 years old son. I wouldn't recommend this for younger children unless they are really good at deciphering clues.
Order This Mystery in a Box
Order today and get any the Dispatch escape room at home scenarios. The cost for Marlow's Game box set is $44.99 on the Dispatch website where they also offer free shipping. It is also available on Amazon. Other mystery in a box games range between $89.99 to $124.99 as they are all different lengths. Note: At the time this article is written, it's faster to receive when ordering directly from Dispatch.
If you like subscription boxes, also check out:
Universal Yums is a candy and snack subscription box that we really like too. It's a great way to teach geography! Each box features snacks from one country. We recently received the Turkish box and reviewed the international snacks inside. There are three different price points to fit every budget and start at just $13.75. Learn more at Universal Yums.
Think Outside Boxes is a nature-based/outdoor activity box for children. Each monthly box is themed for the season and is complete with a monthly activity guide, calendar, and outdoor gear to use during activities. Here are two Think Outside boxes we recently received. Learn more at Think Outside Boxes.