It's time to add a new animal encounter off your adventure bucket list. Get in the water and swim with otters! Yes, otters!! These cute and super inquisitive animals are ADORABLE and the opportunity to swim with them is like no other experience you'll ever have.
Swimming with dolphins or feeding a giraffe can be done almost anywhere. But there are only a handful of places across the United States where you can swim with otters. Those 12 years old and older and suit up and embark on this adventure.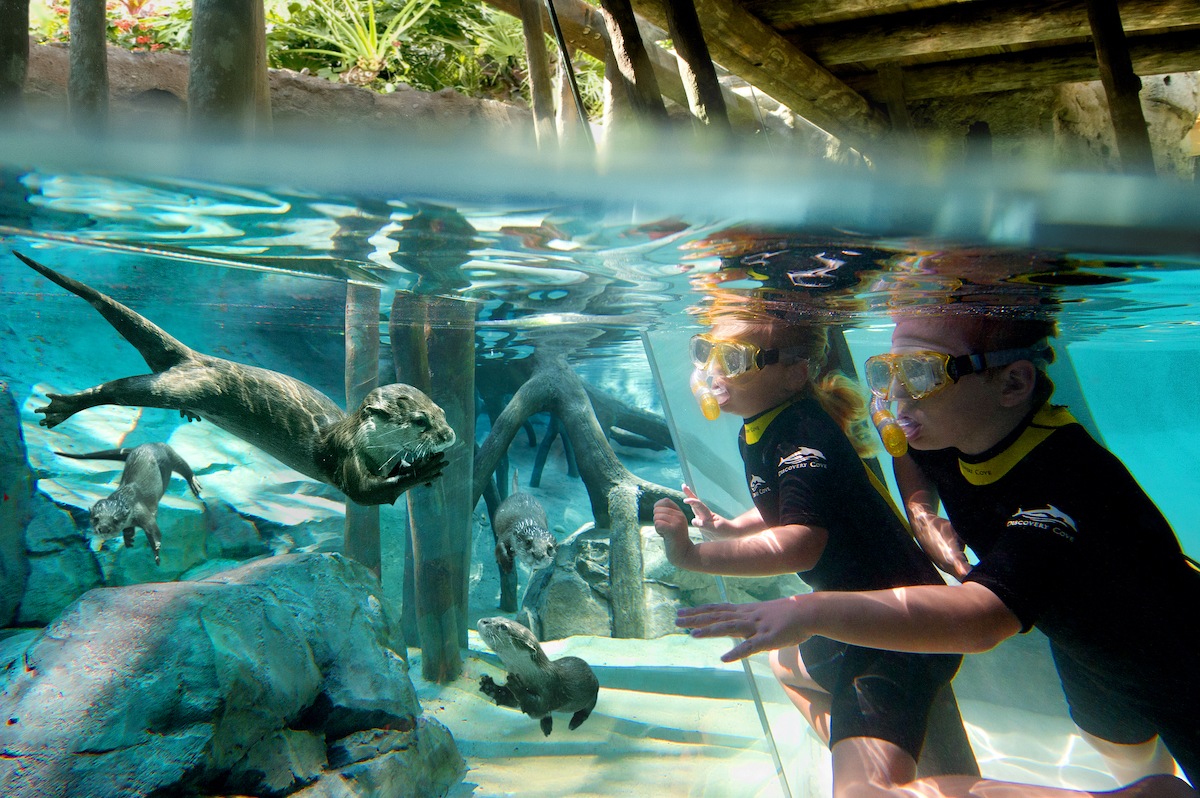 Where Can I Swim with Otters?
Here are 4 places you can swim with otters in the United States.
Barn Hill Preserve, Ethel, Louisiana
One of the best things about Barn Hill Preserve is their Otter Swim and Encounter Tour offered daily. Here, just 30 minutes north of Baton Rouge, you will have the opportunity to have a swim with little otters, Asian Small-clawed Otters, to be exact, as part of a larger 3 hour tour. In addition to the otters, you'll take a guided tour to see red kangaroo joeys and baby ant-eaters in the nursery, plus sloths and other park animals throughout the 7 acre property.
The Otter Swim portion takes about 1 hour with an average of 35 minutes in the pool which is heated during colder months. The extra time provides time to change and put on your swimwear. The number of participants in the pool is limited so that this experience is unforgettable and not stressful for the small animals. The tour takes place every afternoon from 2-5pm local time.
The minimum age for this interaction is 16 years of age. ​For children ages 10-15 years of age, there is a special Kids Otter Swim offered Monday thru Thursday mornings. A paid adult must accompany them throughout the tour. The fee for either is tour/swim is $174 per person with a maximum of 8 people. Private tours are available for groups of 10 or more. Learn more about this tour and the preserve.
Hotels and Airbnbs near Ethel, Louisiana
Pin this for later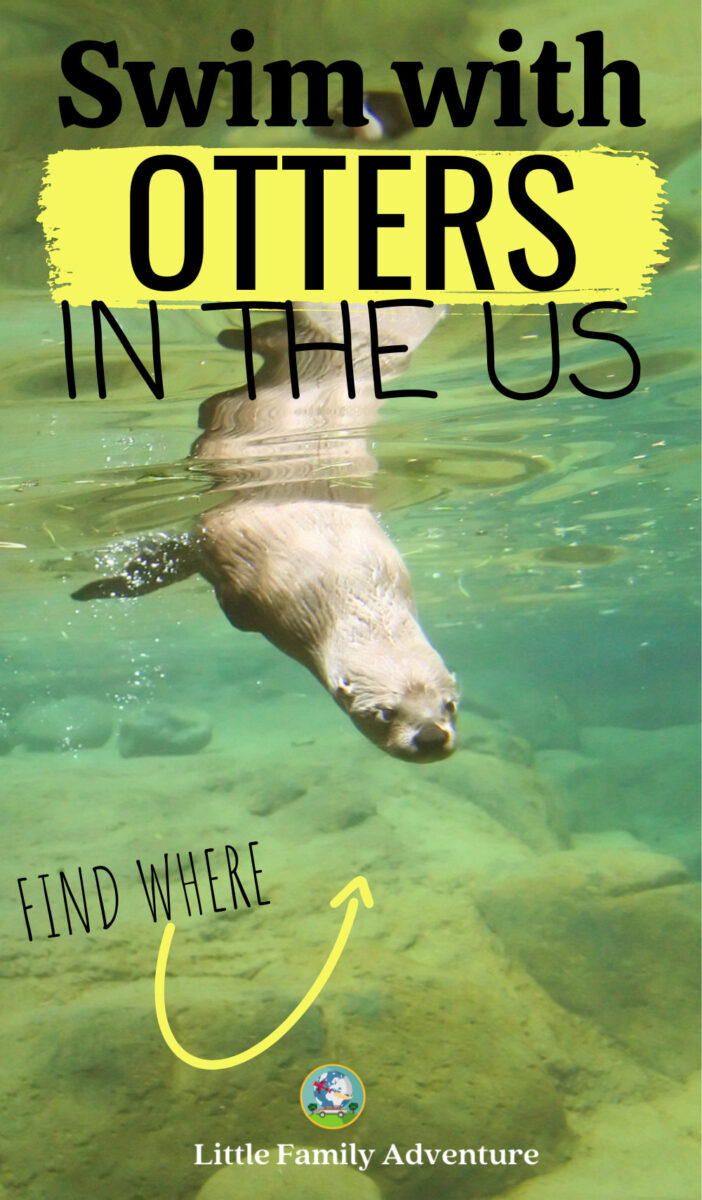 Nurtured by Nature, Valley Centre, California
If you are wondering "Where can I Swim with otters in California?" then head to Valley Centre to Nurtured by Nature. This nonprofit organization and wildlife reserve is a special place that allows you a once in a lifetime opportunity to interact with animals in many ways: you can feed them, cuddle, and play with them. The reserve's main attraction is the opportunity to go swimming with otters.
The Otter Swim here is a guided three to four-hour program for adults only that gets you into the pool with these adorable otters for 45 minutes to an hour plus interactions with 7 other animals. While in the pool, if the otters like you, they try to stick stones into your swimsuit. In fact, this happens so often that it has become a game: whoever has the most stones in their swimsuit when they get out of the pool wins. In addition to the otters, you'll have the opportunity to interact with other animals like kangaroo, sloth, armadillo, porcupine, lemurs, and more. You'll take home a permanent grin and memories to last a whole lifetime.
The minimum age for encounters here is 18 years and guests must be able to follow safety instructions calmly. The fee is $650-$800 a person with a tour maximum of 8 people. Learn more about the reserve here.
Hotels and Airbnbs near Valley Centre, California
For more family vacation ideas, take a look at these: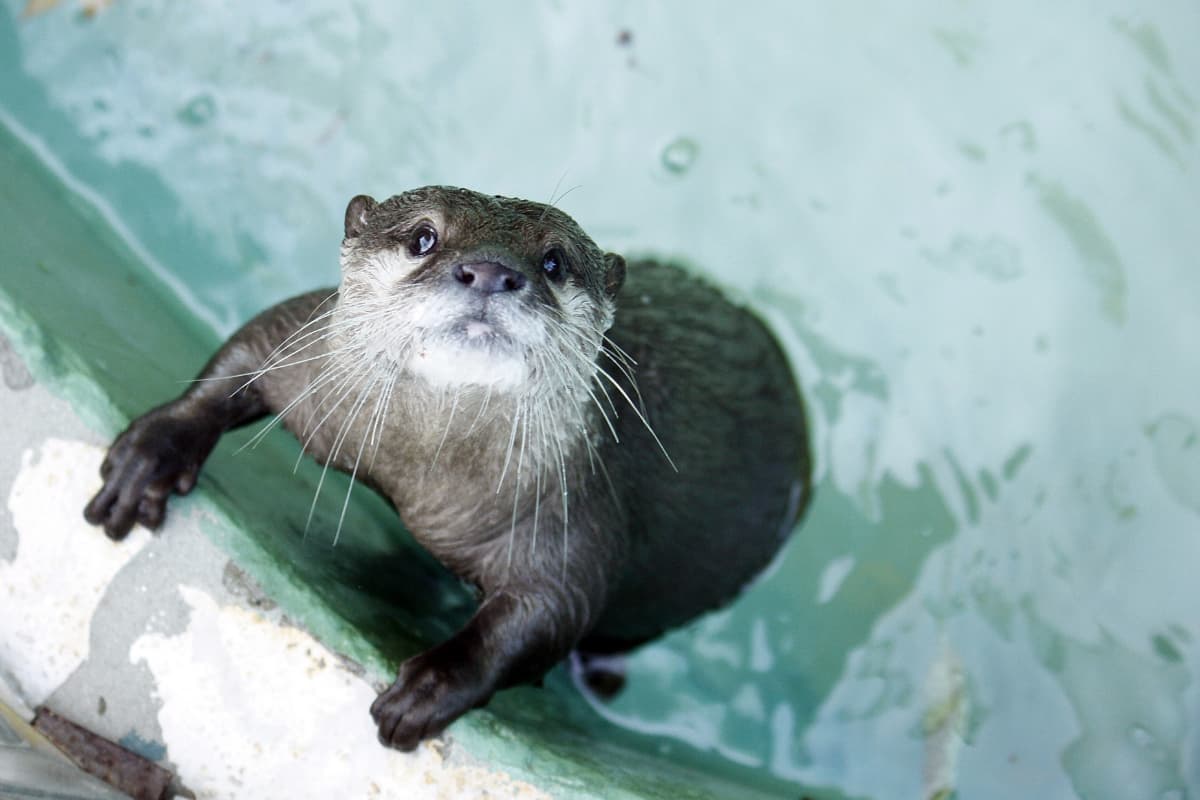 North Georgia Zoo & Wildlife Park, Cleveland, Georgia
One of the best places to meet a sea otter is at the North Georgia Zoo. This is the only hands-on encounter in Georgia which provides an opportunity to learn about, play, and swim with Asian Small-clawed Otters. Here you can select from 3 different otter experiences to get you up close and personal with otters in the water; Otter Splash and VIP Otter Experience.
Spend time in the otter exhibit and end up in their 4ft deep pool during the 1.5 hour long Otter Experience. You'll enjoy training time before getting into the water with one of the resident otters. There are a max of 10 people on this tour.
For a more exclusive program, opt for the VIP Otter Experience that provides private interacting with one or two younger animals. This is only available on weekdays and reservations are required.
A third option, the Otter Experience, allows you to take part in training time with adult otters. This 45 minute experience is more educational, but is still a lot of fun.
The minimum age for these animal interactions is 12 years of age. Fees range from $94-$500 per person plus zoo admission. Learn more about these experiences
Hotels and Airbnbs near North Georgia Zoo, Cleveland, Georgia
Discovery Cove, Orlando, Florida
Discovery Cove is a smaller wildlife park that belongs to the SeaWorld Resort in Orlando. This park is a little gem and stands out from other animal theme parks because it is possible to meet marine animals up close here, dive into a tropical aquarium, and even swim with otters. It is a calm park and perfect for a peaceful day during which we learn more about our animal friends. Best of all, it is included in park admission.
You'll find the sea otters in Freshwater Oasis, a tropical lagoon, where you can relax and dive into the sea otters' habitat as well as see marmosets (primate). You can see the otters dive, play, and you can even interact with them. Plus you get to enjoy the other areas of Discovery Cove.
You can reserve tickets directly on the Sea World website or find discounted admission tickets through Undercover Tourist. You can check current Florida travel restrictions, if any, here.
Hotels and Airbnbs near Discovery Cove, Orlando, Florida
Don't forget your waterproof camera or Go Pro video camera for this experience. If you want to buy a new GoPro, check out the prices on both Amazon or the GoPro website.

GoPro HERO 9 Bundle: $399.98 Includes 1-Year Subscription to GoPro or $499.99 Without Subscription! Shop Now!

Want More? Find more animal experiences through the AirBnbExperiences website. There are both in-person and virtual experiences ranging from talking with a shark expert to visiting a ranch that helps train seeing-eye dogs.
Frequently Asked Questions About Otters
What Should I Bring When Swimming with Otters?
Bring a bath suit, towel, and change of clothes. Swim trunks or shorts with pockets should be avoided as otters are highly inquisitive. If you have pockets, you may find an otter in one. Also avoid any loose fitting jewelry. A camera inside a waterproof cover or GoPro video camera is highly encouraged to capture your experience.
How Big is an Otter?
An otter is about the same size as a beaver, although the beaver has a much wider back. Otters have a narrower, longer, rounded tail. The head also looks different: the otter has a wide snout that sticks out next to the nose's tip.
Where Do Otters Live in the Wild?
Otters live in all kinds of aquatic environments: rivers, lakes, wetlands, and even the maritime littoral zone. Sea otters can be found in Canada, California, Oregon, Washington State, Japan, and Russia. River otters can be found throughout most of the United States, expect the Arctic and deserts.
What Do Otters Eat?
Otters are aquatic predators and devour aquatic prey such as fish, aquatic crustaceans, Amphibians, and reptiles that it captures in or near the water.
Note: Like all of the animal programs we share here on Little Family Adventure, the animal experiences we share are voluntary for the animals. With these four experiences, you can swim with otters in the US that focus on the animal's health and safety. These programs promote education and conservation, rather than entertainment. However, it IS fun for both humans and otters, but that isn't the focus.
See our latest adventures here: