Looking to take your teenager on a Disney theme park vacation? If you are trying to decide between Disney World vs Disneyland Resort, there is A LOT to think about. Speaking from personal experience, both offer families with teens a swath of memorable experiences. Yet few realize how vastly different these two parks are. So we are here to help you navigate which Disney park is better for you.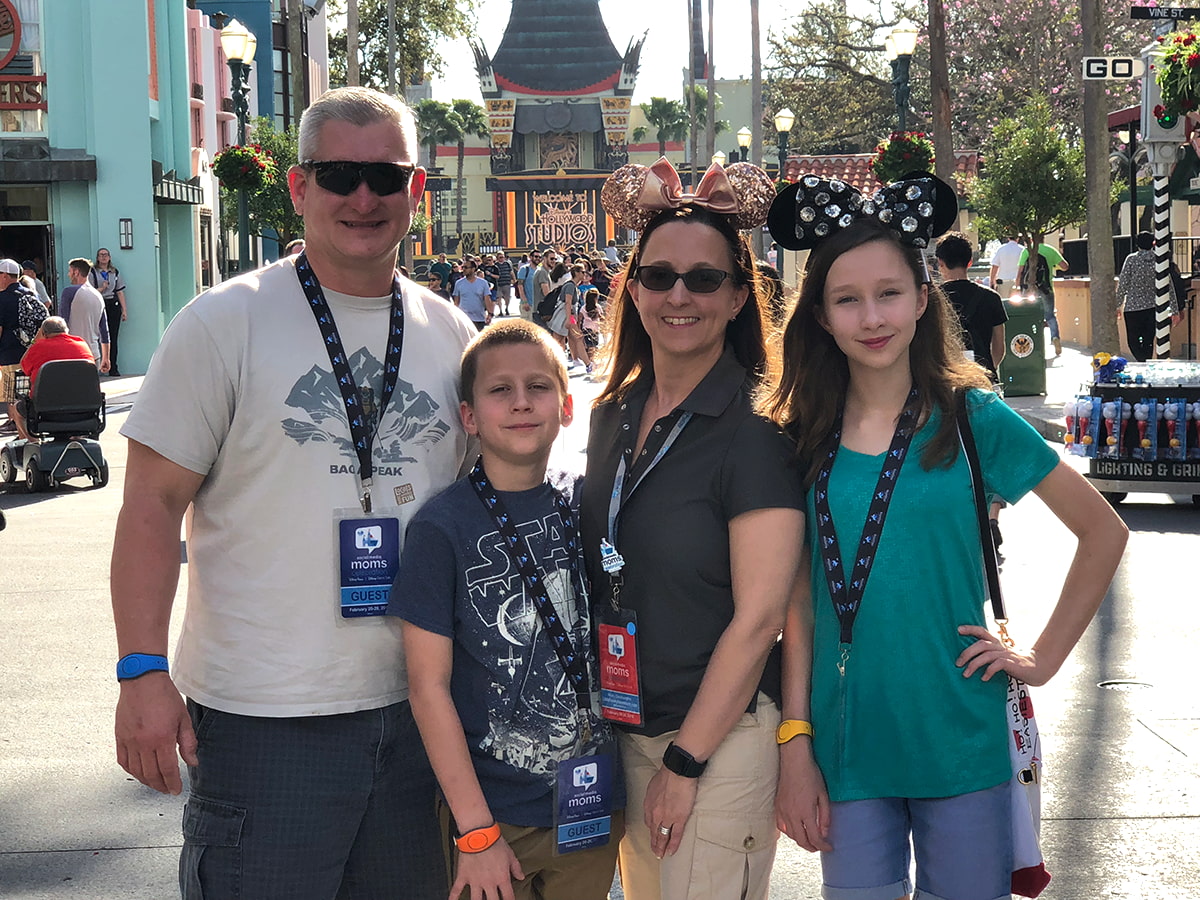 As the saying goes, "we've been there and done that!" I grew up in Southern California and now living in Oklahoma (equal distance between California and Florida) have spent many of our family vacations at a Disney park. Our oldest son visited Tokyo Disneyland while on a summer exchange program last year. This summer, after he graduates high school, he'll embark on a road trip to Disney World for his senior trip. Needless to say, our family has come to love our Disney vacations and the different experiences each park offers. I can honestly say that each offers COMPLETELY different experiences.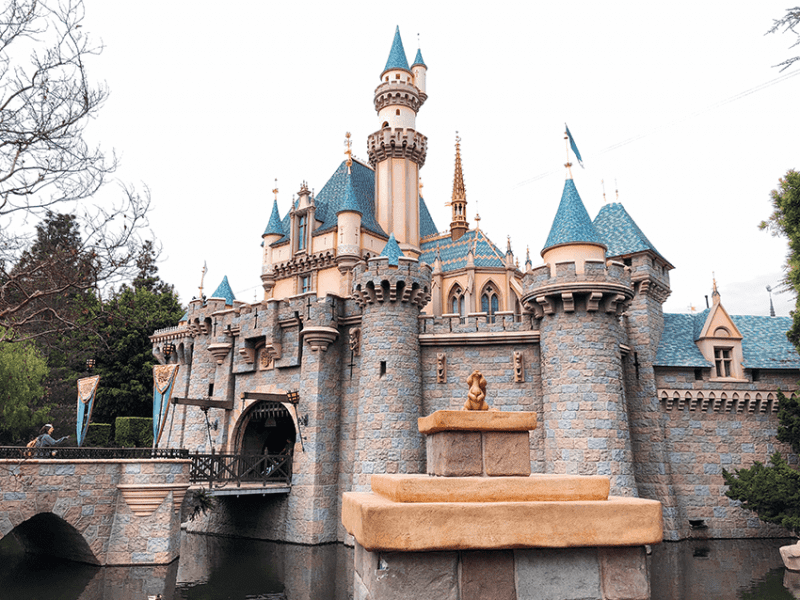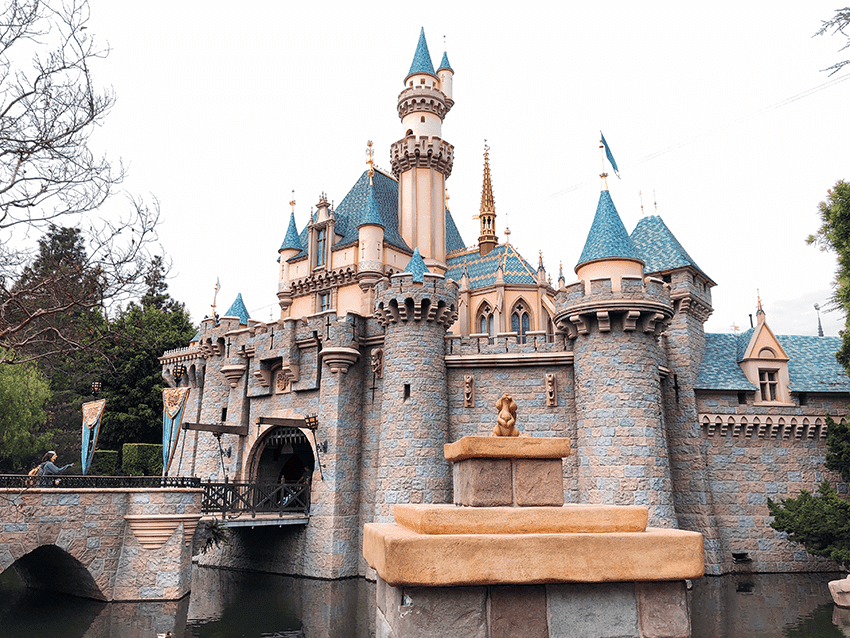 Disney World vs Disneyland
A vacation to Disneyland in Anaheim or Disney World in Orlando is always a great idea. Each park has a lot of similarities and differences. If you ask my teenagers, the decision on where to go comes down to:
Amount of Walking/Exercise You Want to Do
Attractions/Rides
Immersive Experience
Length of Vacation
For your next family vacation, I can't tell you which park is better. BUT I can help you decide which location is right for you.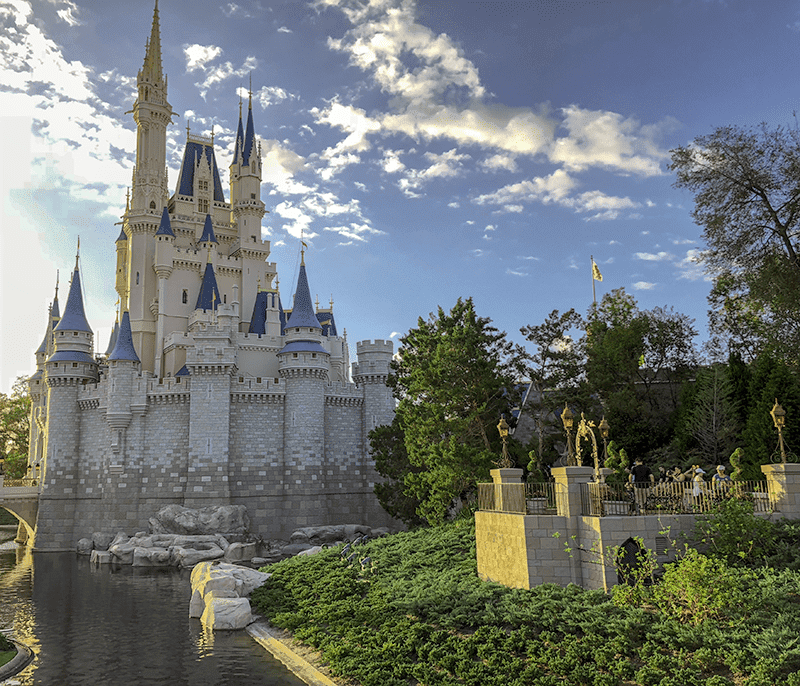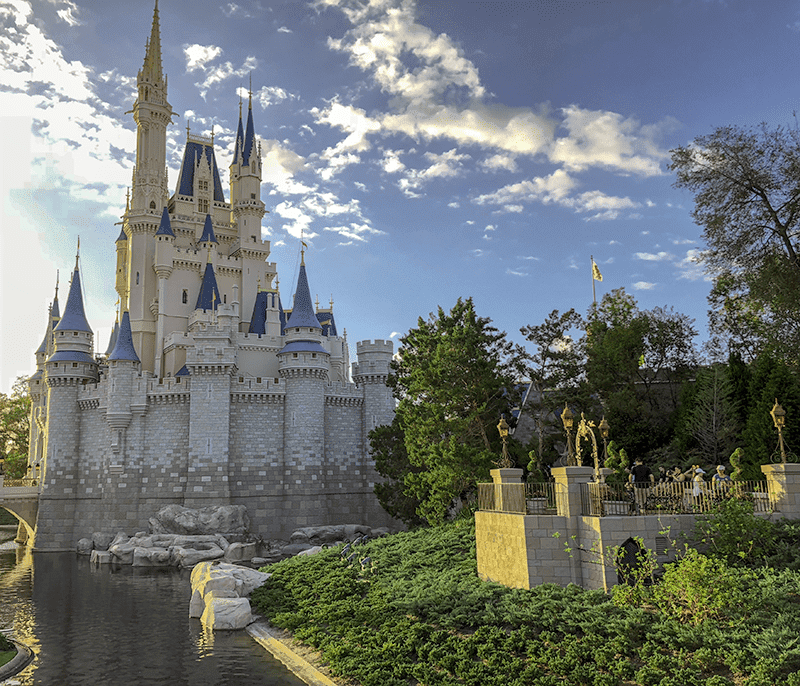 Pin This for Later…..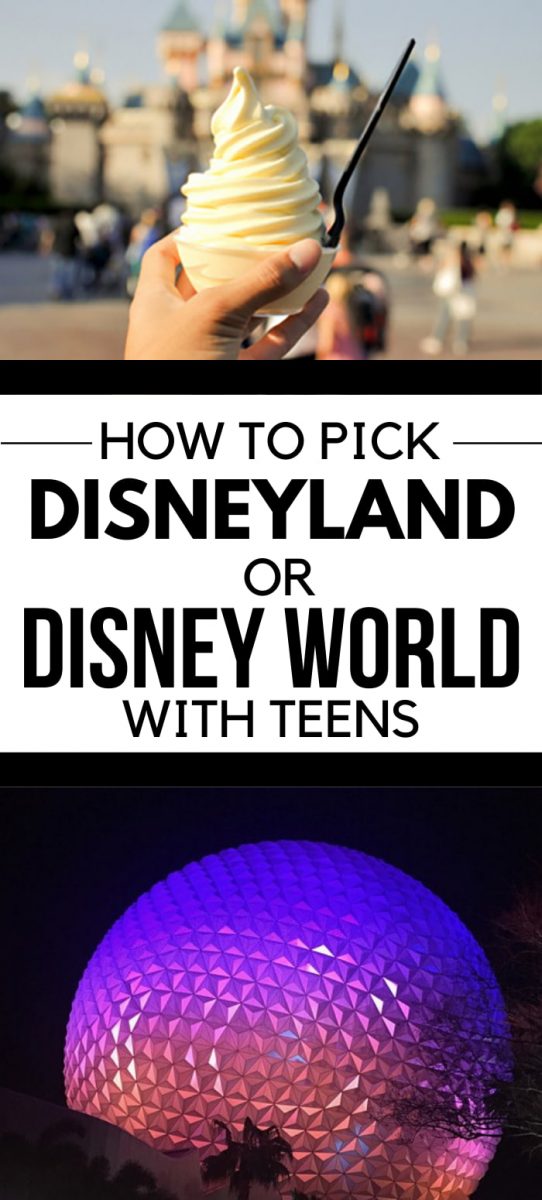 Disneyland vs Disney World Similarities
Before we talk about how they are different, I want to start with how they are the same.
Both are multi-park resorts with multiple on site hotels. California offers Disneyland and California Adventure with three hotel properties; Grand Californian Hotel & Spa, Disneyland Hotel, and the Paradise Pier Hotel. This was the first theme park, which opens its doors in 1955. In Florida, there are offers 6 parks; Magic Kingdom, EPCOT, Hollywood Studios, Animal Kingdom, and 2 water parks. Guests can choose from 25 resort properties ranging from value resorts to deluxe villas.
Both have the new Star Wars themed land – Star Wars: Galaxy's Edge (this is HIGH on my family's wish list to see)
Both are filled with Disney "magic". Once you step foot on the property, you are surrounded by all things Disney. Every inch is imagineered to be immersive from the smell of cinnamon rolls walking down Main Street U.S.A. to the hidden Mickey Ears hidden throughout the parks.
Both parks have a Main Street USA that leads guests up to a castle and out into four themed lands. In Florida, this is in Magic Kingdom.
You'll find your beloved characters Mickey Mouse, Minnie Mouse, Goofy, Pluto, Cars, Jungle Book, Princesses, etc at both.
Both have themed character meet and greets where you can interact with beloved characters, get autographs, and have your picture taken.
Many classic rides shared; Dumbo the Flying Elephant, Star Tours, Pirates of the Caribbean, carousel, Buzz Lightyear ride, Thunder Mountain Railroad, Soarin', and the new Millennium Falcon at Galaxy's Edge.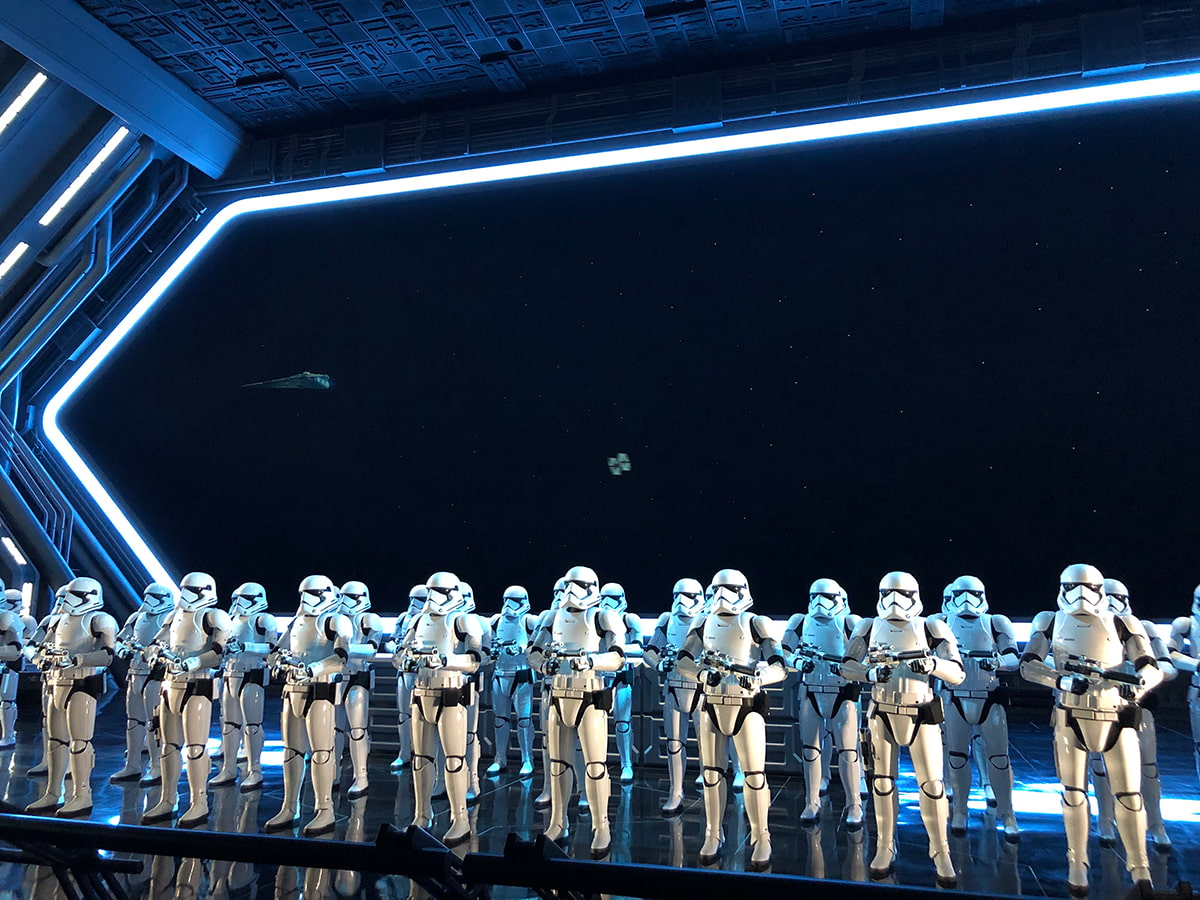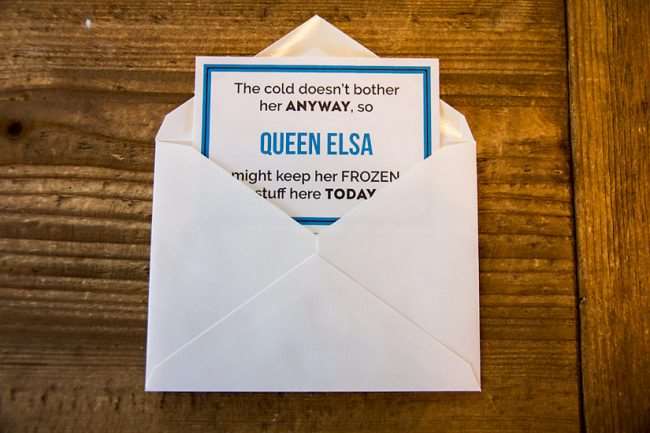 Looking to surprise the family with a Disney vacation? Get our Disney Vacation Scavenger Hunt Printable.
Which Disney Park is Bigger?
These two parks couldn't be MORE different in size. The Disneyland Resort with its two theme parks measures in at just 500 acres. You could see most of what you wanted here in a day or two here. If you want to take a leisurely approach, three days tops.
Find great deals on Disney Parks tickets and more here with Undercover Tourist.
Walt Disney World, on the other hand, spans across 43 square miles. That's about the size of the city of San Francisco. You could fit 51 Disneylands into this property. That means more to see and do if you choose to go to visit here. But it also means A LOT more walking. We have done full days in the parks and my Apple Watch has tracked me walking 7-9 miles each day. If you aren't accustomed to that much walking, it can be exhausting. You could spend a week and not see everything you wanted here. I recommend planning out your vacation more here so you maximize the likelihood of seeing all you want to see on your trip.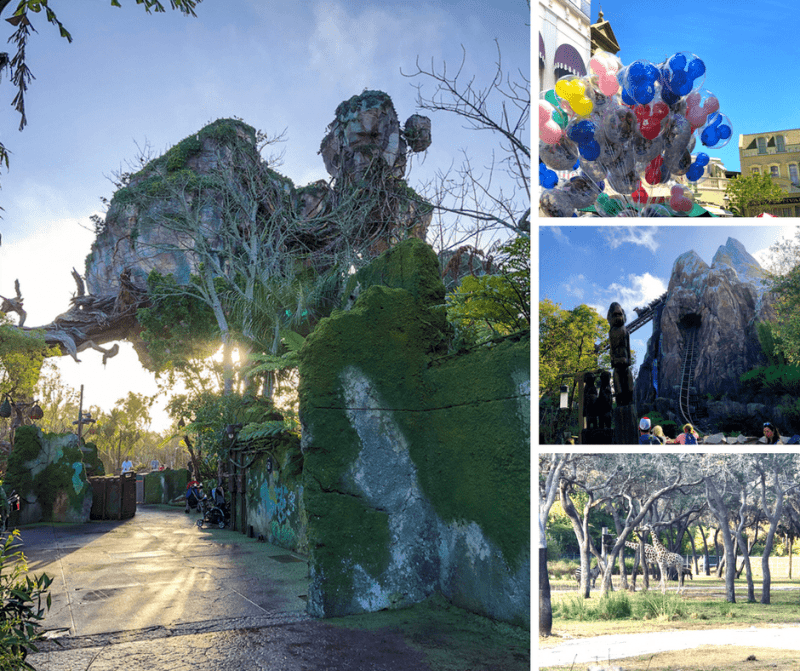 Magic Kingdom vs Disneyland for Teens?
Florida's Magic Kingdom is modeled after Disneyland. They share many of the same attractions but are also totally different. The concentration of attractions is better at Disneyland than Disney World. That's because Walt Disney World has other parks, like EPCOT and Hollywood Studios, to put more thrilling rides in.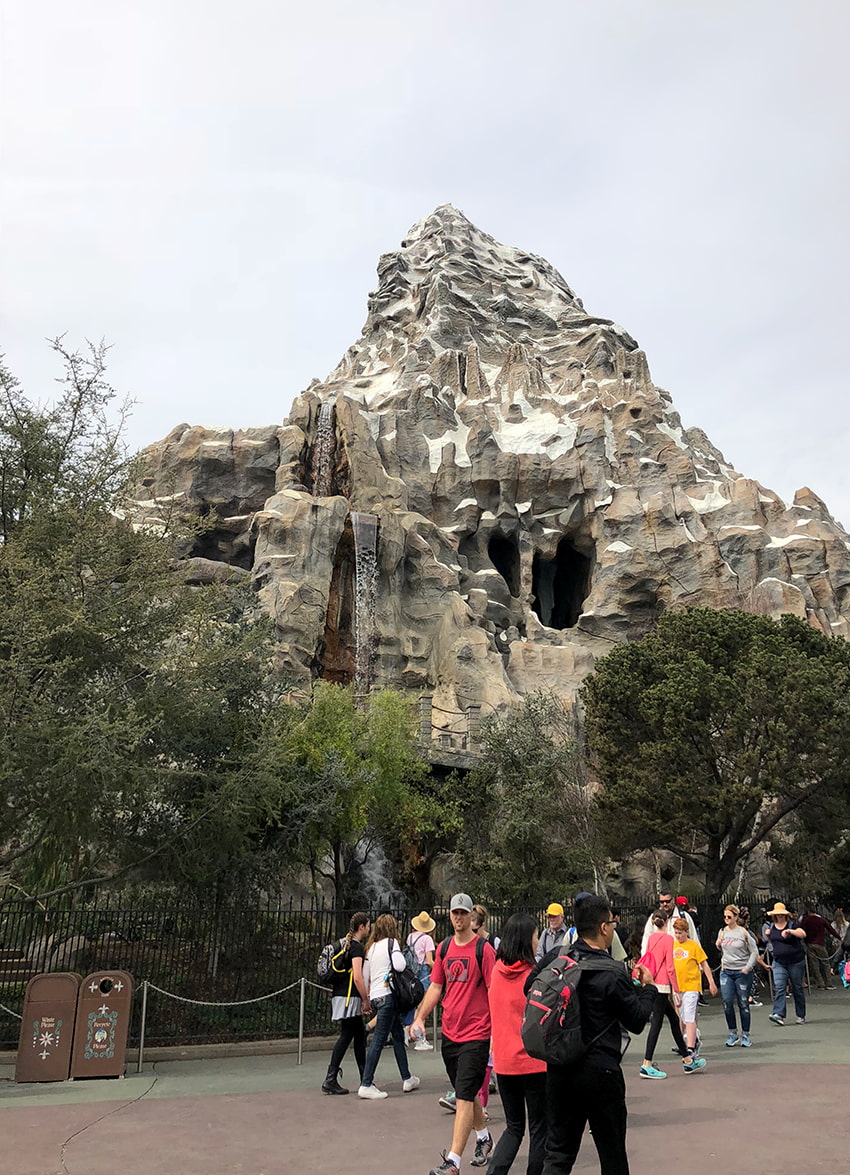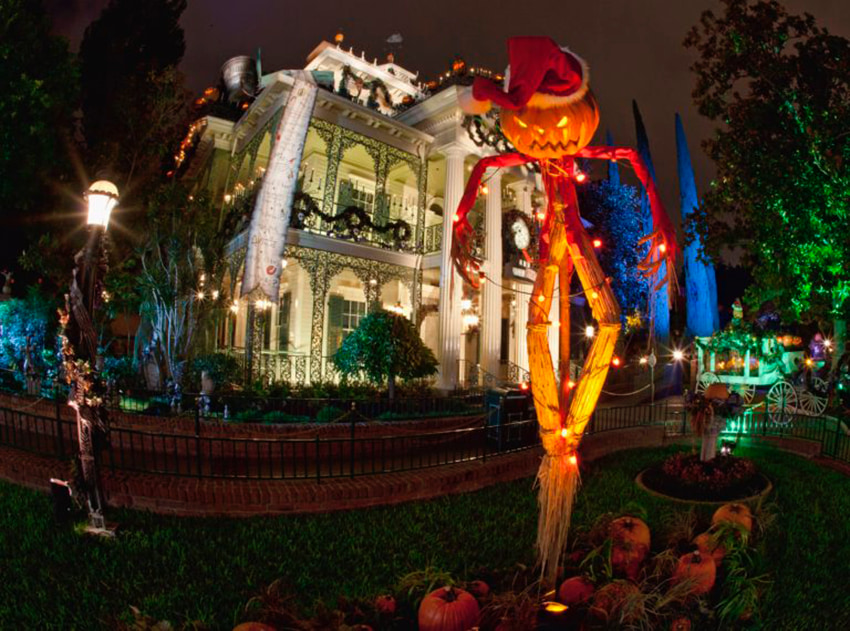 Disneyland is more engaging to teens and older kids as there are more thrills in a smaller area. Here you'll find rides not offered in Florida like the Matterhorn Bobsleds and California Screamin'. Plus some of the classic rides like Pirates of the Caribbean and The Haunted Mansion are better here in California. During the holidays, The Haunted Mansion is themed with the Pumpkin King Jack Skellington and the Nightmare Before Christmas. You'll also find the Star Wars land in the park with Rose of the Resistance. In Florida, the new park is located in Hollywood Studios.
The Magic Kingdom is able to offer more things for younger kids to do across the board. Ironically, the only time this isn't true is with Fantasyland. Disneyland, while smaller, put forward many more attractions for all ages.
The Disney "Bubble"
Walt Disney World is the ultimate Disney escape. There is a reason we call it the "Disney Bubble". The Florida property is massive and everything is spread out. So once you drive onto the property, the outside world is completely out of sight (unless you turn on your resort TV or check your social media channels). It is like vacationing in a bubble. This is unique to Disney World! If you are looking to reconnect with your teens, it can be easier here in Florida. You can leave home life behind and just focus on the vacation.
When visiting the California parks, there is no doubt you are in the city. The feeling here is more of a day trip to a magical theme park that ends as soon as you leave the gate. From atop several rides, you can see the city and along the park's boundary, you can hear it too. This was one of the concerns when Walt Disney built this park. When the park was being built, the city quickly sprang up around it. When plans for Magic Kingdom and the other Florida parks were made, that was taken into consideration.
The nightlife is way better at Walt Disney World and there are a lot more parks to visit. There are even two water parks (each with unique theming) that Disneyland doesn't have. Even the resort pools at Walt Disney World are more impressive.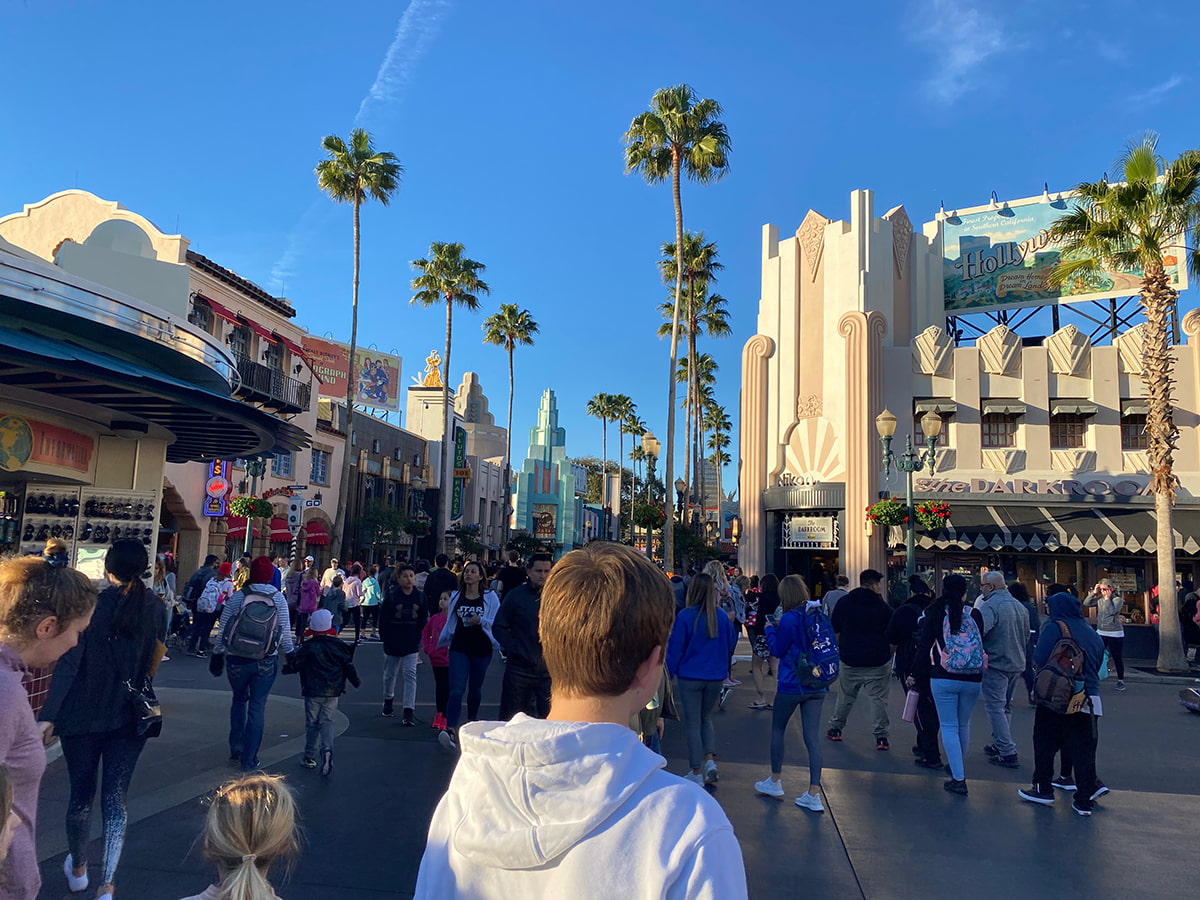 The difficult thing about a Walt Disney World vacation is spur-of-the-moment changes in your plans because getting around can be time-consuming. Although the Florida park's transportation system is quite efficient with a mix of buses, boats, and monorails, it can take time to get around the property. In California, there is a monorail that connects the park to Downtown Disney and buses to/from the parking areas. We find everything within walking distance of each other, including the three resort hotels.
Disney Springs VS Downtown Disney
Walt Disney World has Disney Springs which is a massive shopping, Dining, Entertainment district on the southern edge of Walt Disney World. Disney Springs is divided into 4 neighborhoods, each with a different feel and focus. If shopping is a priority for your kids and teens then Disney Springs is the place to go. Disney Springs also has a wide assortment of restaurants and entertainment options that range from movies to virtual reality gaming. You can fly in a helium balloon or Try out the NBA experience.
Downtown Disney is considerably smaller. It's a walk made up mostly of smaller shops and restaurants. They have recently opened up some nice additions such as Black Tap and Salt and Straw. Both Disney Springs and Downtown Disney have Splitsville Luxury Lanes and a World of Disney Store as well as the VOID which offers VR experiences. However, while teens enjoy the atmosphere of Downtown Disney, Disney Springs brings more to the table and is a more satisfying destination overall.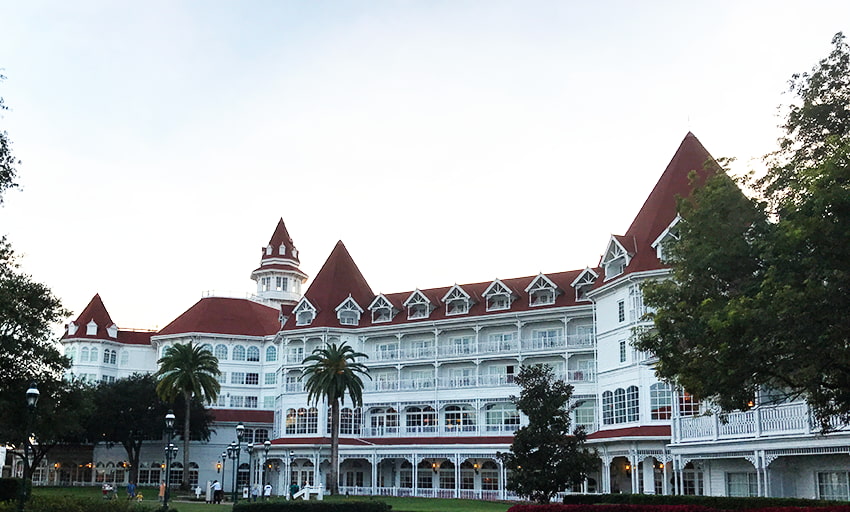 Disney Resorts with Older Kids and Teens
Walt Disney World has more resorts to choose from and they have a range from value to deluxe. You can stay on property from everything from a camping tent at Fort Wilderness to a deluxe villa overlooking an African savannah at the Animal Kingdom Lodge Kidani Village. You can choose to vacation in a variety of ways to suit every member of the family. Plus if you want to fly into the Orlando Airport (MCO) you can be transported to the property via the Magical Express.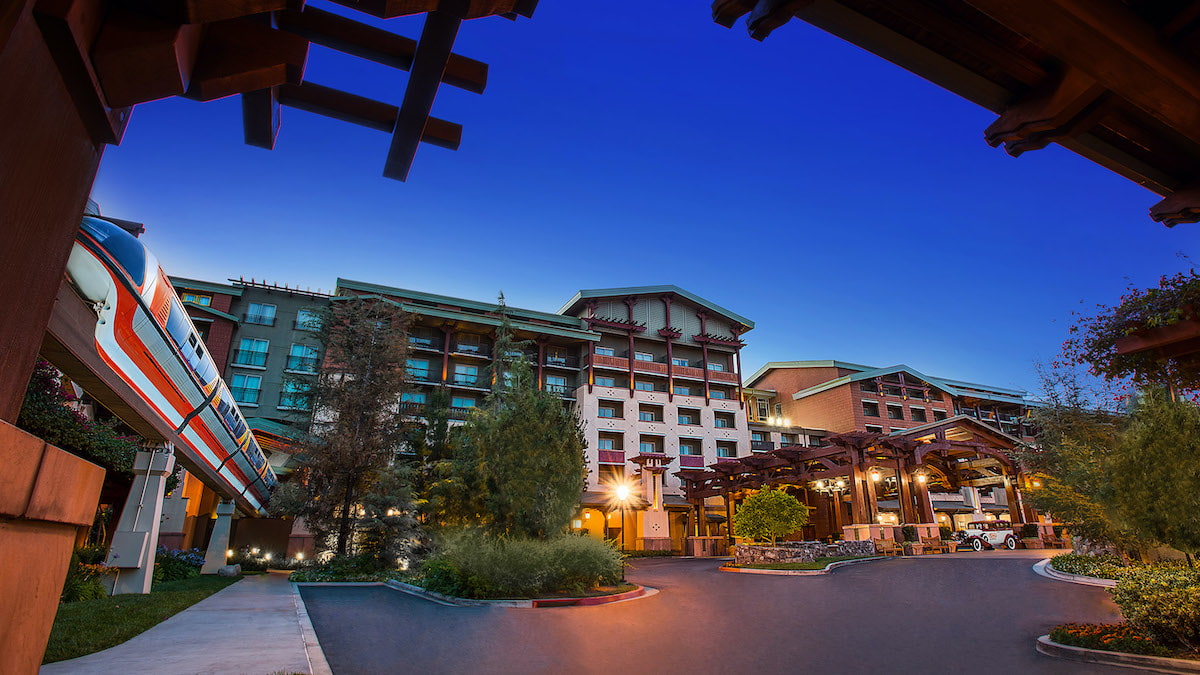 Disneyland only offers luxury hotels. Besides where you stay at Disney with teens and older kids, Walt Disney World has more resorts to visit and these are actually clustered together in pretty close proximity. Walt Disney World resorts offer more tours and activities that are suitable to teens and older kids than Disneyland does.
Going to Disney with teens and older kids has a very specific set of challenges. There is a lot to consider when deciding between California and Florida. The Disneyland Resort is so tightly concentrated that it makes a personalized experience more accessible. If we have just a few days and the focus is on the rides, we opt for California. However, for a longer vacation where we can "get away from it all" with a focus on rides, food, and resort experience, we head east. So you have to decide for yourself, which Disney park is better for the way you want to vacation.