You don't have to believe in ghosts or the supernatural to enjoy a good ghost story or haunted tour. Yet there are times when you feel that you aren't quite alone and you are the only one in the room. I have been to a few of those places both with and without the kids. I can't say for sure if these places are haunted, but they make for great stories.
As the kids have gotten older, they are totally down for visiting places with a haunted history, scary backstory, or urban legend. Over the years, we have been to a few places that fit the bill including the haunted hotels, a cemetery, a museum, and even an ice cream parlor.
It's time to hit the Scenic Route in search of spooky places. I'll let you decide if they are truly haunted or if we just wish they were.
Stanley Hotel – Estes Park, Colorado
Estes Park, Colorado, is one of our favorite towns just outside Rocky Mountain National Park. The historic Stanley Hotel here has a real haunted history as well as a fictional one thanks to author Stephen King.
Talk to the staff and they can recount stories of hearing the original owner, Flora Stanley, playing the piano at night. She died in 1939! You may also hear children running down the hallways and when you look out your door, there's no one there.
The Stanley Hotel is the fictional setting for the book and the movie, The Shining, starring Jack Nicholson. To be honest, I can't bring myself to finish either. After visiting the hotel, there are too many similarities and it gives me the chills even years later. When you are in Estes Park, tour the lobby and main floor on your own. To get the full story, take one of the guided tours that takes you up onto other floors and rooms that are said to be haunted.

Skirvin Hotel – Oklahoma City, Oklahoma
If you ask the staff, they will neither confirm nor deny the existence of ghosts at the Skirvin, a Hilton hotel located in downtown Oklahoma City. However, locals know that it's haunted! When the Oklahoma City Thunder basketball team was in the championship playoffs a few years ago, they actually hosted the opposing team here and placed them in rooms on the upper floors where the ghost sightings take place. They did so knowing the opposing team may find it hard to sleep knowing the site was haunted. It worked!
The story I've been told is the original owner, W.B. Skirvin, had an affair with a hotel maid. She became pregnant and in order to avoid scandal, Skirvin locked her away on one of the top floors. After the baby was born, the woman went crazy and leapt out a window with her baby. Guests have reported hearing a baby crying and a woman whispering.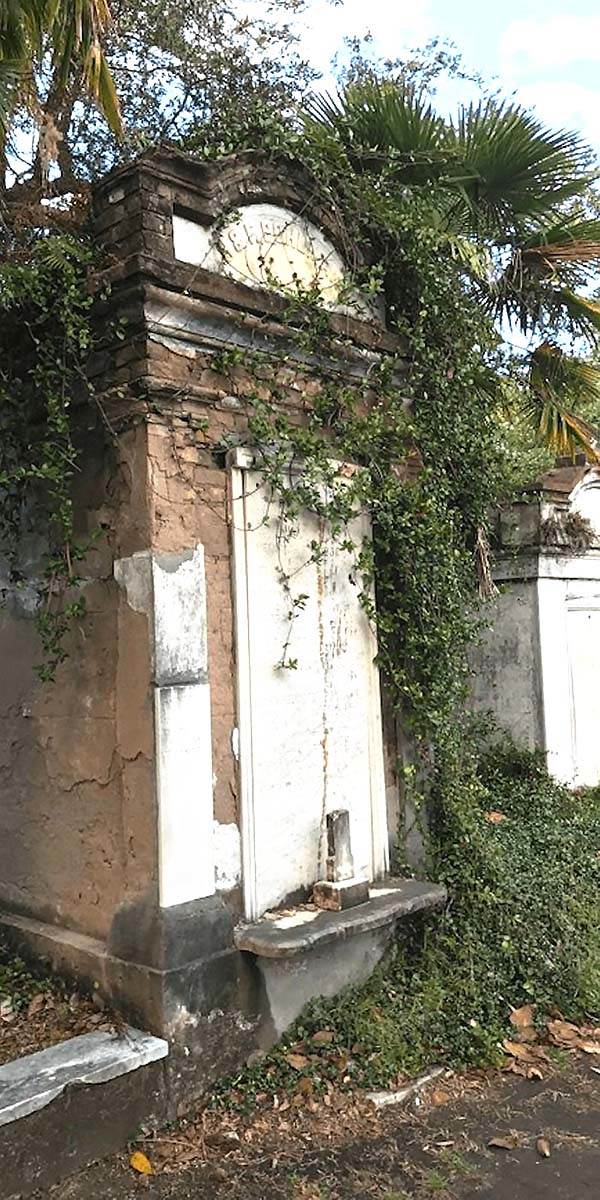 Lafayette Cemetery No 1 – New Orleans, Louisiana
A tour of New Orleans cemeteries is a must for anyone seeking a spooky story. These elevated cities of the dead are a maze of crypts, tangled tree roots, and moss draped trees. This cemetery in particular is easy to access from the St. Charles Streetcar. Plus there is a great coffee shop across the street. Grab a cafe au lait and then set out among the tombs.
On my last trip, a group of friends and I happened upon a free tour through the cemetery. Note: if you tour the city with the Hop On Hop Off Bus, they have cemetery maps on the bus for a self-guided tour. However, hire the guide to get all the stories! The gates close at dusk, so there are no nighttime tours available. But there are plenty of ghost tours, vampire walks, and haunted experiences to give you a fright.
New Orleans made Alamo Rent A Car's 5 Haunted Places to Visit on Vacation. Take a look at these other ideas for spooky good fun.

Hotel Katajanokka – Helsinki, Finland
Now, I can't say for sure if this hotel is actually haunted. Yet during a recent trip to Finland, many of my travel companions said they experienced strange happenings in their rooms during our stay. The Hotel Katajanokka is a former prison built in 1837 that was converted into a luxury hotel. It was closed in 2002 when it was determined that the building no longer met the minimum needs of its inhabitants.
Guests sleep in the renovated former cells that once housed inmates. Architectural details of the former prison are quite apparent from the narrow iron doors, metal staircases, and even the isolation cell in the basement. Rooms are strangely quiet because of thick prison walls and those iron doors. Yet I heard doors slamming a few times one night. Friends that were in the same area heard nothing.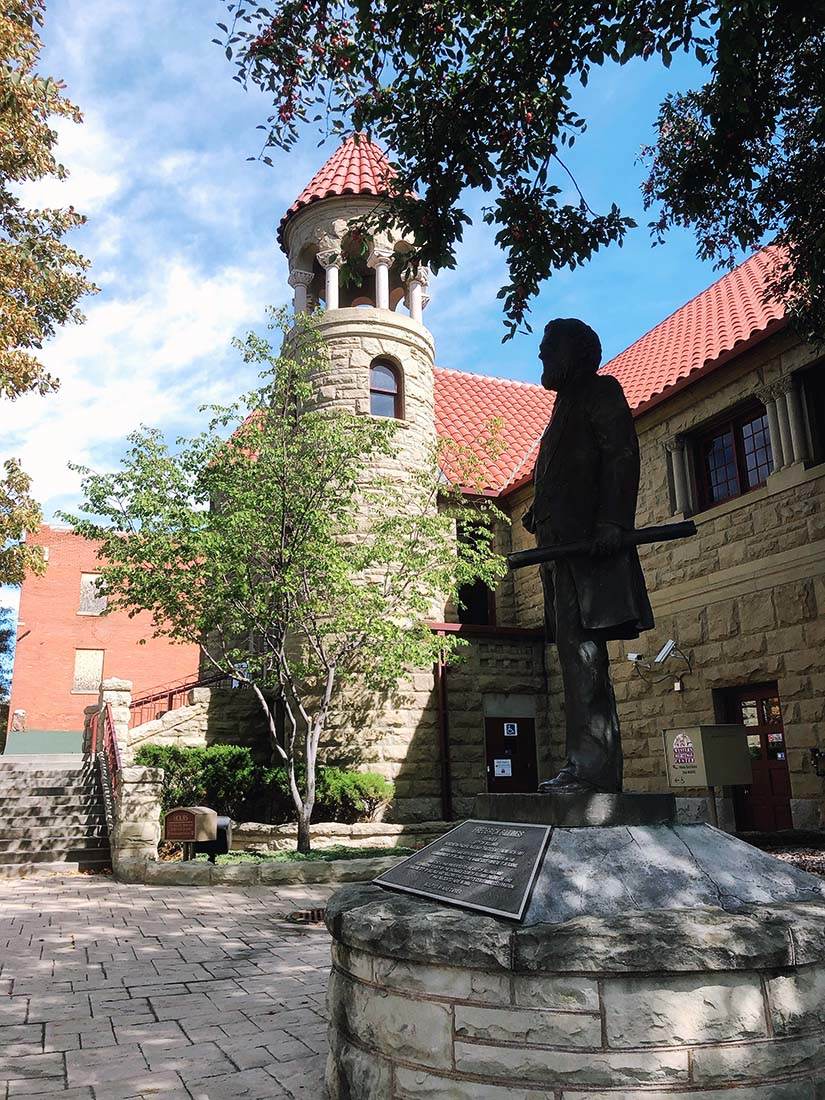 Western Heritage Center – Billings, Montana
This historic building built in 1901 has been a private residence, a public library, and is now a small museum dedicated to local history. When talking with the museum director, he said there are spirits that walk the walls of this museum. He says that many sightings occur in the basement near the Dude Ranch exhibit. Often guests see an older man walking or sitting in one of the chairs for just a brief second.
The Montana Paranormal Research Society and other groups who seek out paranormal experiences have visited the center many times and documented sightings. One person claimed that she communed with over 200 spirits in one visit.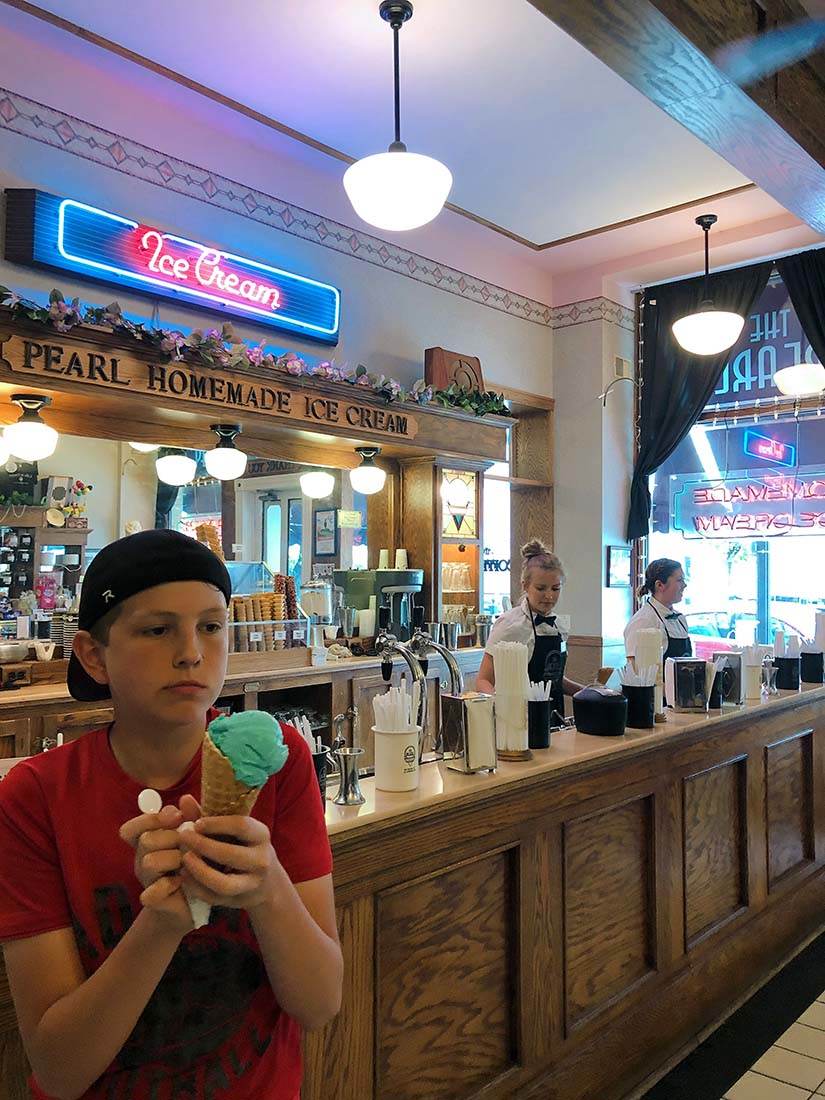 Pearl Ice Cream Shop – La Crosse, Wisconsin
This college town has quite a few haunted spots. Here at Pearl Ice Cream, you can get ice cream served in a freshly made waffle cone with a side of ghost stories. If you ask, staff will tell you about their encounters with their resident ghost. Although benevolent, the spirit has been seen throughout the store. So the next time you are here, it could be the ghost or the ice cream giving you the chills.
There you have our ghostly encounters and spooky stories. Am I a believer? I can't say for sure but I do know that these destinations are frightfully fun. Sorry I couldn't help myself!
Have you been to any haunted places with your family?