Tickle your taste buds with snacks from around the world. We have found some unique snack subscription boxes offering delicious treats delivered straight to your door. We have meals and groceries delivered, so why not snacks?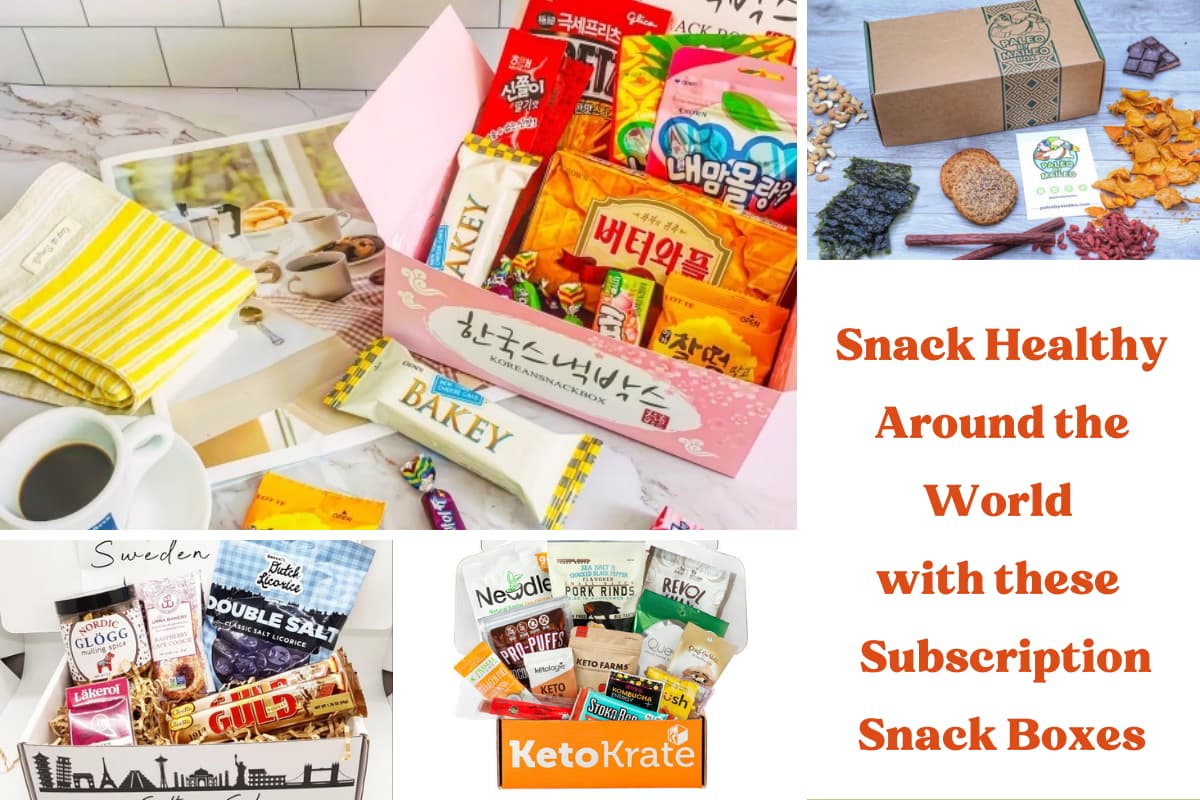 Snack Box Services
Whether you are looking to try new foods yourself, find a gift for a fellow snack lover, or a parent looking for a fun way to introduce your children to new flavors, these snack boxes are just the thing! We have gathered some of our favorite snack box services that offer a good variety of options including international food, healthy snack boxes, keto snacks, vegan food, etc. Here you'll find just what you're craving; sweet, salty, savory, and spicy.
Be sure to check our deals page for the latest coupon codes on these boxes and other favorite products.
Snack Subscription Boxes
Discover snack boxes from around the world delivered straight to your door. All boxes listed here offer single boxes to try or gift as well as longer-term (3, 6, or 12 months) subscription that is usually prepaid with a discount.
For more subscription Box ideas, see these: