What do you get when you cross an adventurous family and the desire to try something new?
The answer – indoor skydiving. You'll never catch me jumping out of a perfectly good airplane, but indoor skydiving is something on my bucket list. When we had the chance to fly with iFly in Austin, our family suited up and went on an exhilarating new adventure.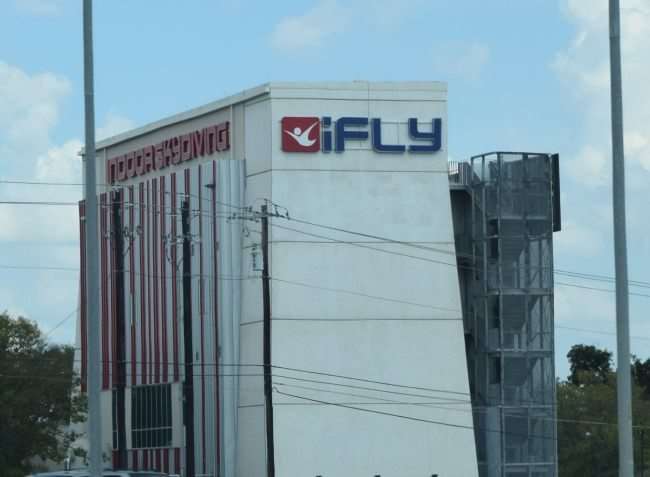 IFly is an indoor skydiving experience that allows you to fly inside their vertical wind tunnel. Inside the tunnel, you can safely float on a torrent of air for a one of kind experience. Children as young as 3 can enter the tunnel making it fun for the whole family!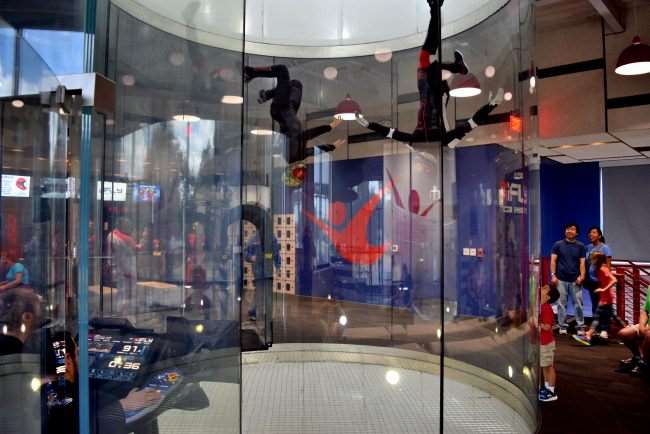 We arrived a little early for our flight time and were able to watch experienced flyers in the tunnel. They were doing flips and twists, hovering in midair, and soaring high up in the tube. It looked like so much fun. We were all excited to get started.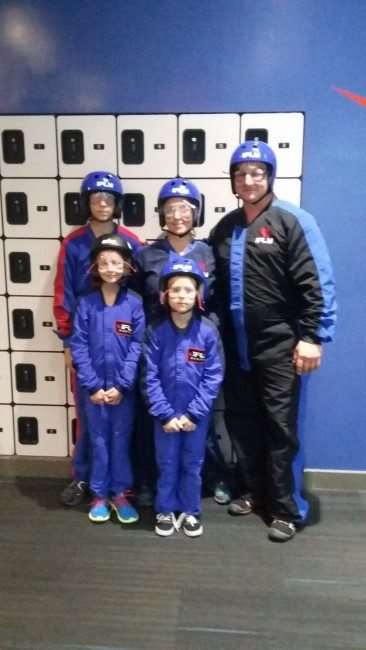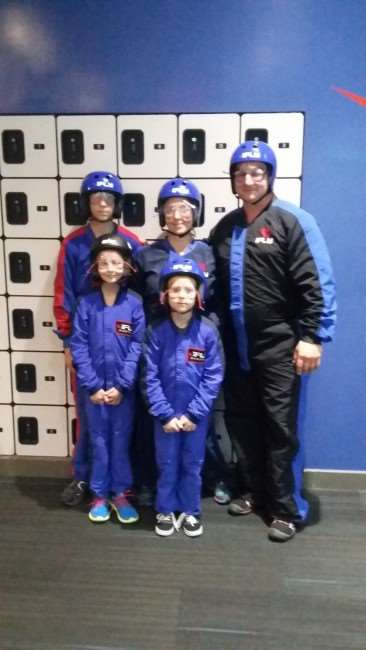 When our turn came we signed our waivers, listened to an instruction/safety brief, suited up, and were ready to go. Don't we look debonair in our blue jumpsuits? Safety first!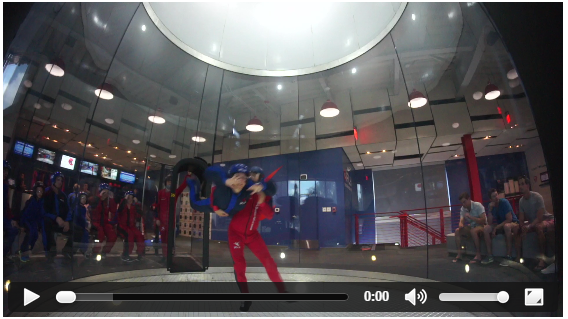 We each took turns inside the wind tunnel. Our instructor was there every step of the way to help us get the most out of our experience. Thanks to the instructional brief, we had our hand signals down pat. Our instructor had us bobbing, spinning, and flying.
It amazes me on how a small change in position affects your flight. A small twist in the hands causes you to spin, spreading your fingers out a little more or widening your legs will cause you to float higher, etc.
Getting into that wind tunnel was exhilarating. Floating on nothing but air is an experience like no other. One of the kids was a little apprehensive about the safety net on the floor. But once he got in there, all fear was gone. There is nothing like indoor skydiving.
We opted for the additional high flying experience. It was SOOO worth the extra money. Our instructor took us up, up, and away to the top of the wind tunnel. As first time flyers, it wouldn't have been something we could do on our own. With the help of our instructor, he took us to new heights, literally! I'd recommend this experience to EVERYONE! It is an AWESOME thrill! If you weren't hooked on indoor skydiving before, you will be after that experience. We are definitely hooked.
I am SOOOO excited that we are getting an iFly here in Oklahoma City. I can't wait to fly again and get my kids involved in their STEM programs for students. For more information about iFly indoor skydiving, visit their website www.iFlyworld.com. There are locations around the country to help you get up and get flying in no time.
Disclaimer: iFly provided us with a complimentary family session in exchange for this review/article. As always, all opinions expressed are my own.