What do you get when you combine indoor skydiving and animated dragons? You get a virtual experience that let's you ACTUALLY FLY with Toothless from DreamWorks Animation's How to Train Your Dragon™.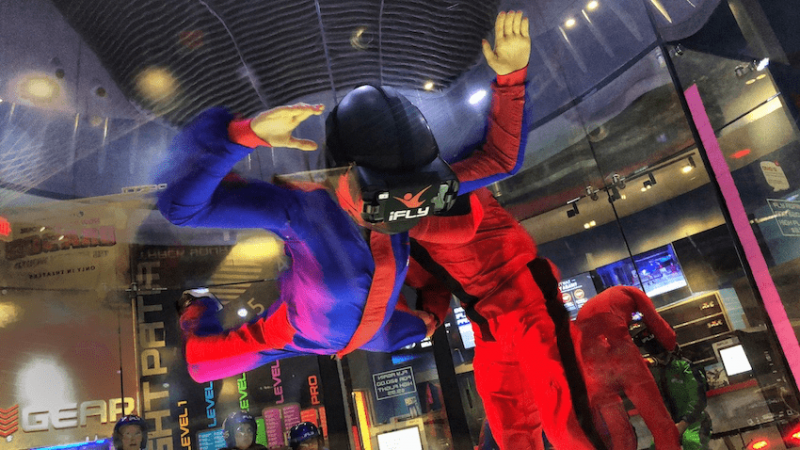 Little Family Adventure received complimentary indoor skydiving and How to Train a Dragon VR experiences at iFLY OKC. This story may contain affiliate links. Purchase through our affiliate links and we receive a small commission without any extra expense to you! All opinions are our own!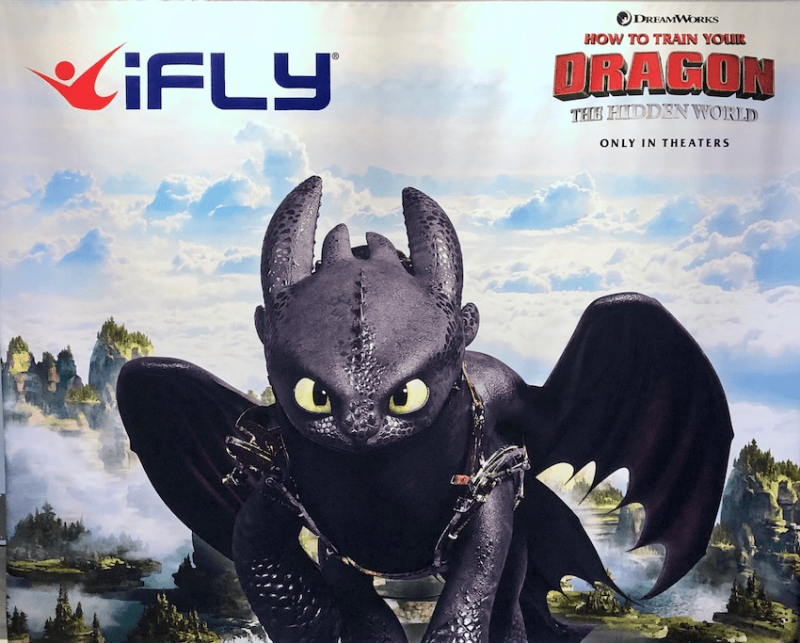 How To Train Your Dragon The Hidden World VR Experience
What could be more fun that flying alongside your favorite animated dragons? iFLY recently announced a partnership with DreamWorks to provide flyers a truly immersive experience. We got the chance to suit up, get inside their wind tunnel, and experience flying with dragons for ourselves. WHAT FUN!
Indoor Skydiving with VR
Like other indoor skydiving flight experiences, we geared up in our flight suits, eye protection, and ear plugs. After watching an instructional video on how to fly in the wind tunnel, we headed to the tunnel. We each did two regular flights and then we donned specially designed VR headsets and FLEW alongside animated dragons. We could choose to follow either Hiccup or Astrid and soared through the skies, twisted around boulders, coasted through the sky, and finally landed at the finish line.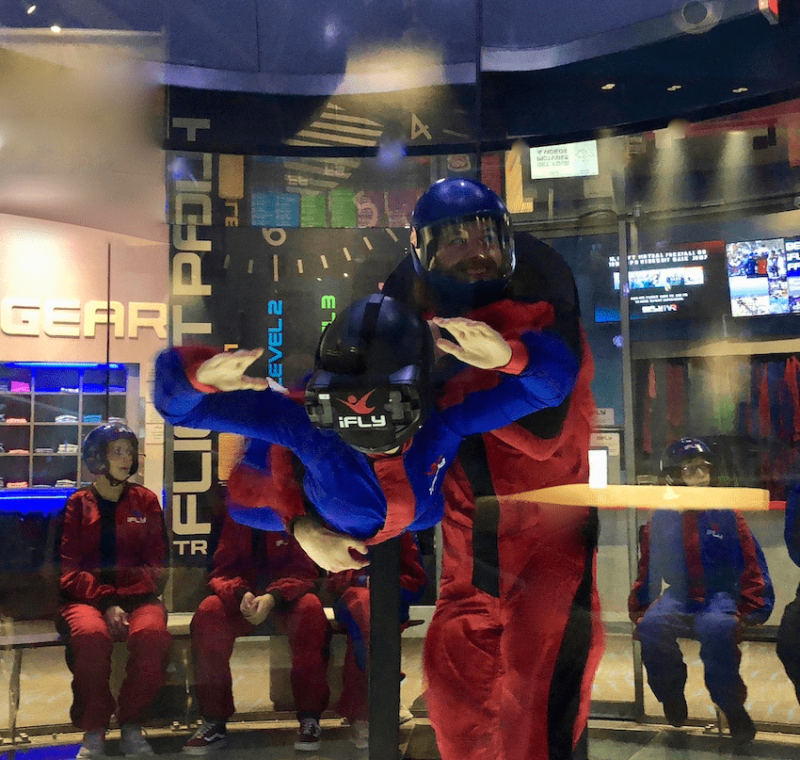 Our flight instructor was beside us the either time guiding us through the virtual experience. It felt SO real. Like our virtual experiences, you can look around a little to see more of the scene around you. BUT you have to be careful because if you look too far, you can cause your body to turn when you don't want to. The first two flights help you learn how to stay neutral in the air and I'm glad we did them before putting on the VR headsets.
Limited Time
How to Train Your Dragon The Hidden World is only available for a limited time. You have until March 31, 2019 to experience it and then it's gone. You can find a location here. If you want to experience virtual reality, but don't want to fly with dragons you can choose to experience an Alpine base jump or a bucket list worthy destination like Paris, France.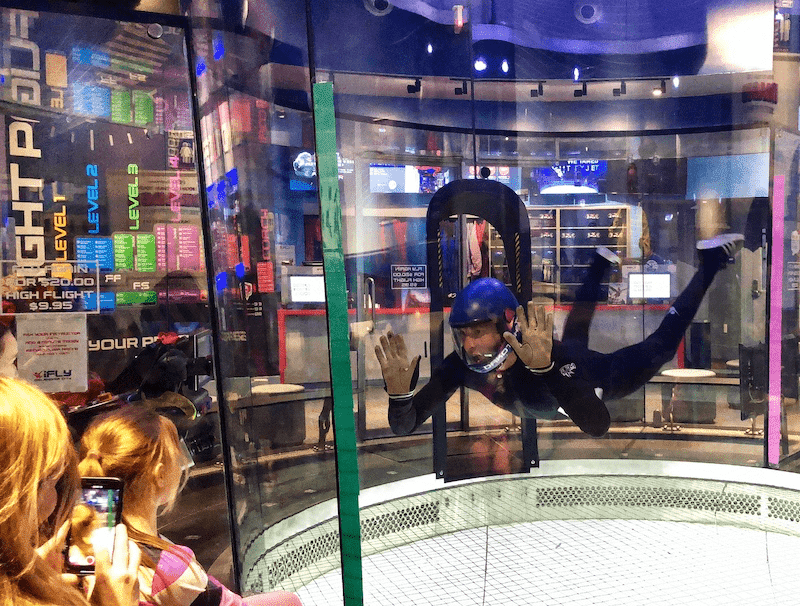 What You Need to Know Before You Do the iFLY Indoor Skydiving Experience
If you've never been to iFLY before, you may be curious what it is, what is costs, what you should wear, etc.
What is iFLY?
iFLY is an indoor skydiving experience that allows you to fly inside their vertical wind tunnel. Inside the tunnel, you safely float on a torrent of air that stimulates a freefall experience. It's the nest best thing to jumping out of a perfectly good airplane. Children as young as 3 can soar, twist, turn, and flip in this adventure sport of bodyflight. This makes it fun for the whole family!
Fun Fact: The International Bodyflight Association is working to bring Bodyflight

  

to the 2024 Olympic Games in Paris. 
There are iFLY locations all across the US and internationally. The closest iFLY near me is iFLY OKC. In addition to this one, we've been to iFLY Austin and iFLY Dallas.
Looking for other family fun activities? Try these!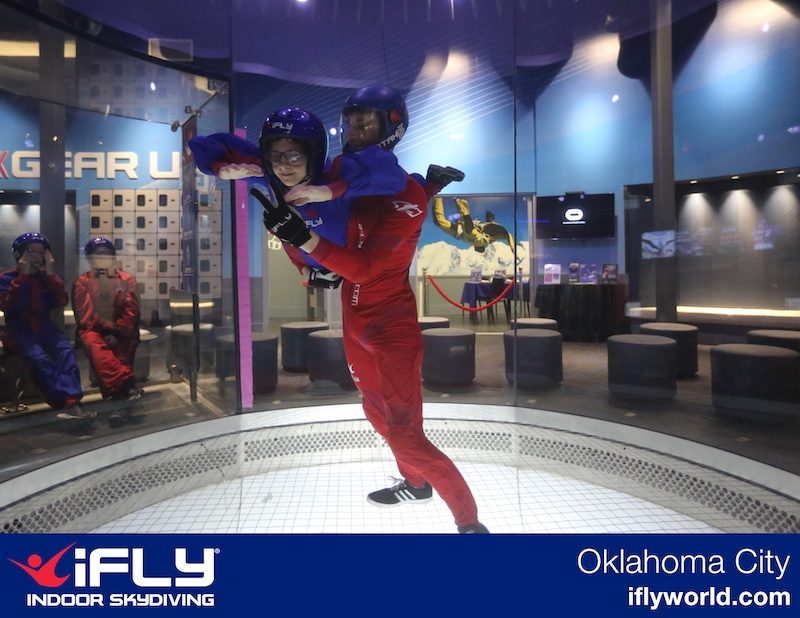 Is there a minimum age?
Yes, children as young as three can fly. Yet, for the VR experience, flyers from 6-70 are able to fly.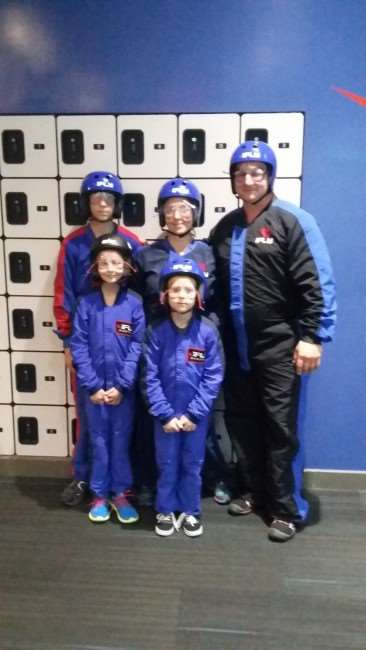 How Long is a Flight at iFLY?
The entire experience from check in to check out is betwee 90 minutes to 2 hours. Individual flights, including the Virtual Reality How to Train Your Dragon The Hidden World lasts 60 seconds.
How Much Does iFly Cost?
iFLY prices vary by location. During our last indoor skydiving experience we did 3 flights each; a basic introductory flight, another flight with the high flight, and a third with the How to Train your Dragon VR experience. Total for all three was $86.
Groupon - I often find a coupon for two flights on Groupon. 
One of the best cost savings is with the return flyer program. You receive a sizable discount by prepaying for your next visit. I think it's worth it if you really enjoyed your skydiving experience.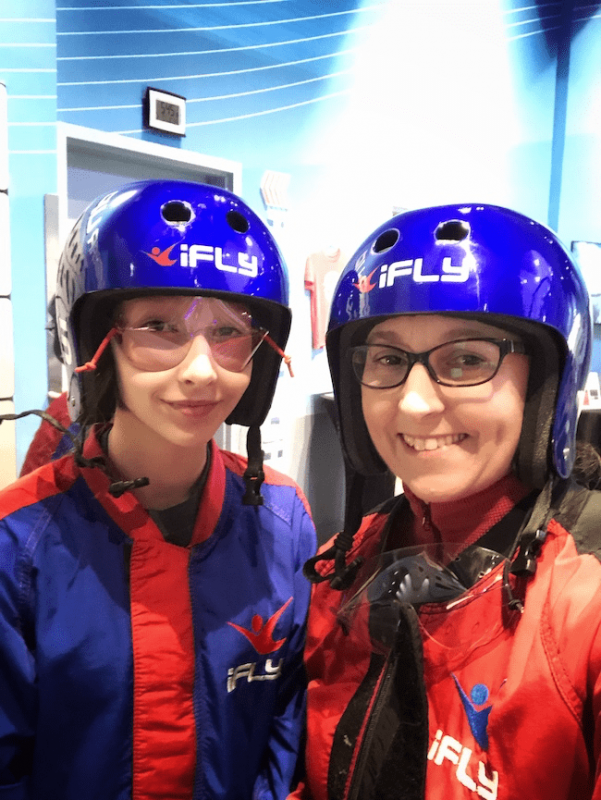 What to Wear Indoor Skydiving?
Wear comfortable clothes that can be worn under a flight suit. Personally I prefer leggings and a long sleeve t-shirt, but casual pants and jeans work just as well. Avoid wearing shirts with collars as they can flap around in the wind tunnel. Also be sure to wear closed toed shoes. Not to worry though because if you forget, there are ones you can borrow.
If you have long hair, tie your hair back into a tight braid if possible. However, another alternative is to bring a cover like this neck gaiter. Wearing one over your hair can help prevent it from becoming a tangled mess due to the wind.
Can I take pictures while in the wind tunnel?
Cameras and video cameras aren't allowed in the wind tunnel or participant seating area. The wind control operator takes pictures and video of each flight experience and these are available for purchase.
I have been really happy with both the video and photo content taken of us during each of our indoor skydiving experiences. But if you don't want to pay for these, you can bring a friend or set up a tripod outside the tunnel to take pictures.
This is our iFLY video and a few photos from an experience in Austin a few years ago.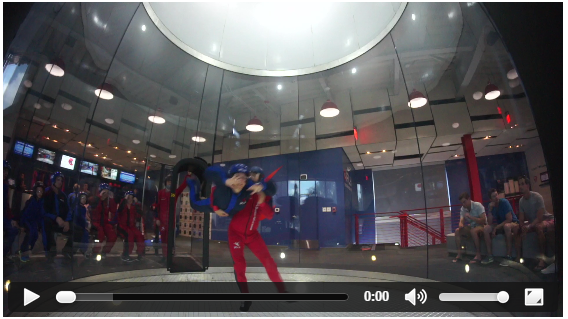 It amazes me on how a small change in position affects your flight. A small twist in the hands causes you to spin, spreading your fingers out a little more or widening your legs will cause you to float higher, etc.

Getting into that wind tunnel was exhilarating. Floating on nothing but air is an experience like no other. For more information about iFly indoor skydiving, visit their website. There are locations around the country to help you get up and get flying in no time.