When you travel, find great local restaurants to get a taste of the area. You can learn so much about a place and its people from the food. I recently went to Milwaukee, Wisconsin for the first time. Before the trip, I hunted down a few places that the locals said I just HAD to visit. Each is VERY different but they give you a sense of Milwaukee; its past, present and future. These are the 3 Milwaukee restaurants you need to try when you are in the area.
Undoubtedly the highlight of my trip! A visit to Milwaukee requires that you put your detective skills to work and seek out a little fun at Safe House. This spy themed eatery and bar is a fun mix of a little Pink Panther, Get Smart, and 007. It's kitschy fun that takes it spy business somewhere it hasn't been before.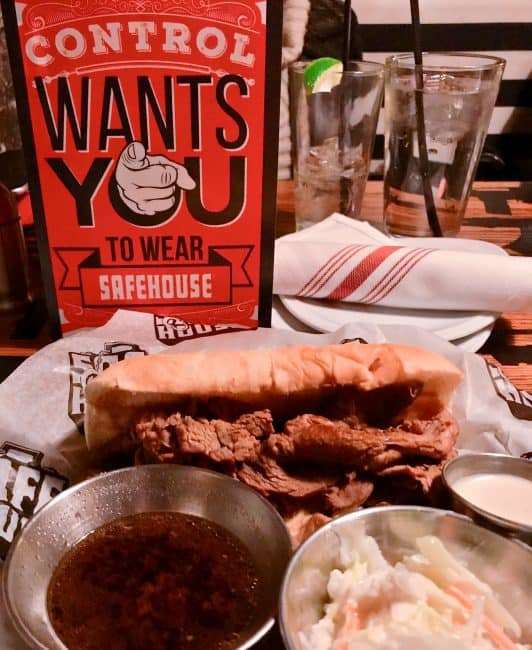 Now be warned that a password is required for entry into Safe House. If you don't know it, you will be asked to perform a security clearance test. When I went, I had to prove that I really could "can-can" with my friends.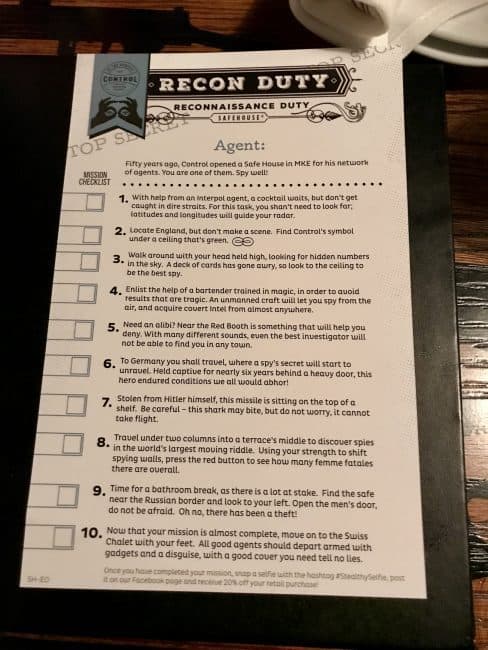 The atmosphere at Safe House begs to be explored. There is signage and sleuth mementos all over the walls. Be sure to take time to look around and decrypt the clues. If you choose to accept a top secret mission, you can also do "Recon Duty", a scavenger hunt of sorts. On your table, you'll find the mission checklist that gives you clues. But don't worry, it won't self destruct.
Children or "Junior Spies" can join in before 8pm. After that, no one under 21 is allowed. I would highly recommend it for children ages 9 and up. Younger children, may not be able to fully appreciate the experience. Food is sandwiches and burgers with large appetizers to share. Adult beverages are kitschy and really good.
Motor Bar and Restaurant
Executive Chef, Josh Peterson, has put together a phenomenal menu that highlights Milwaukee flavors and traditions in a fun atmosphere. Here you will find everything from the classic Friday Fish Fry and Fired Cheese Curds to twists on favorites like the Brisket Mac.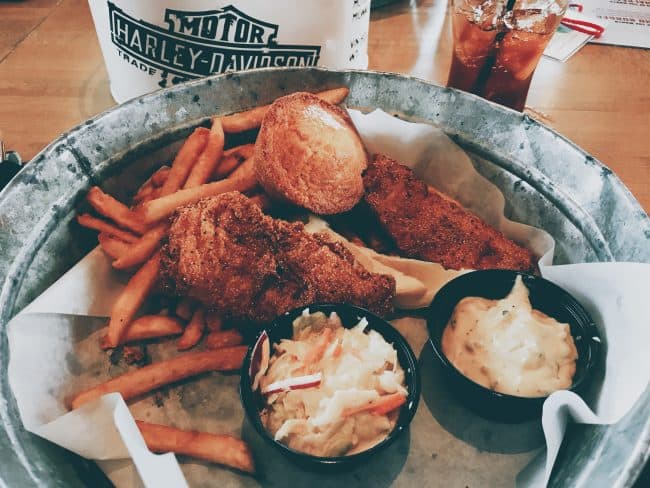 When there I had to have the Friday Fish Fry. In Milwaukee it's a tradition! Google it and you'll see what I mean. At Motor Bar, it's all you care to eat battered cod served with fries and a jicama slaw. Delicious!!! Team it up with one of Milwaukee's local microbrews and I can see why it's so popular.
Motor Bar is located right across from the Harley Davison Museum and brings that motorcycle theme into the restaurant. It's a great place for a family with a dedicated children's menu or for parties.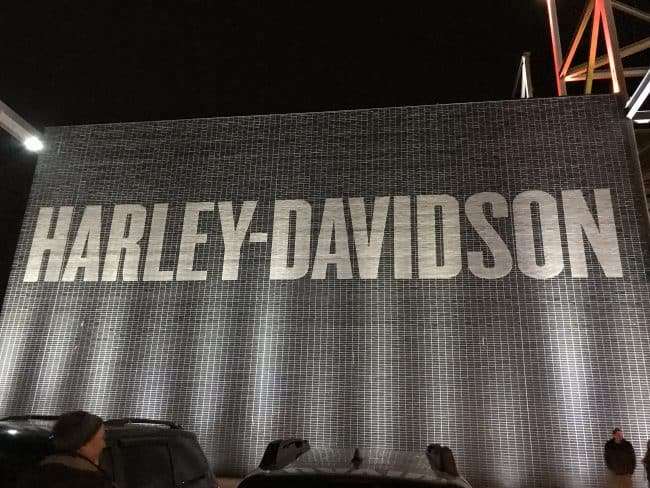 Since you are in the area, a trip to the museum is HIGHLY recommended. Even if you aren't a motorcycle fanatic, you'll enjoy the museum. It shows the long history Harley Davidson has and how they have evolved through the years. There are areas for the children too, so they can get into it.
When in Milwaukee, taste it's German heritage at a restaurant that has been in operation since 1902. Mader's is a favorite among locals and visitors alike, winning awards and recognition from both.\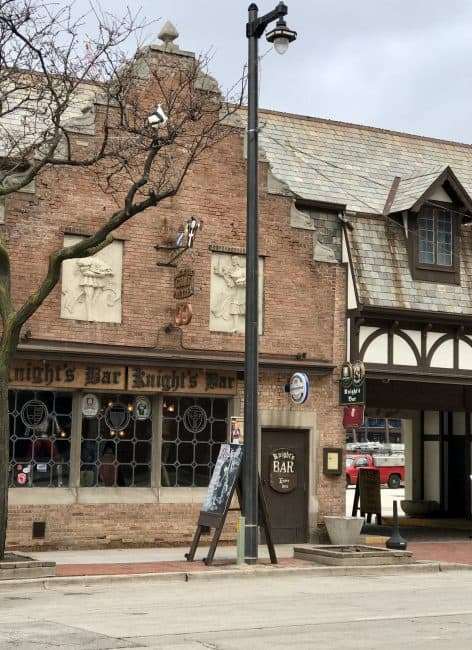 Step inside and enter step back in time. Art and wood carvings line the walls. The stained glass is worth a trip on its own. You can even see suits of medieval armor on display. But you don't go for the art, you go for the food. Sink your teeth into fantastic German food for brunch, lunch, or dinner. It's like going to Oma's house and sitting down to classic German comfort food. Start with a homemade pretzel that is the size of a suitcase. This thing is huge! Then get the schnitzel.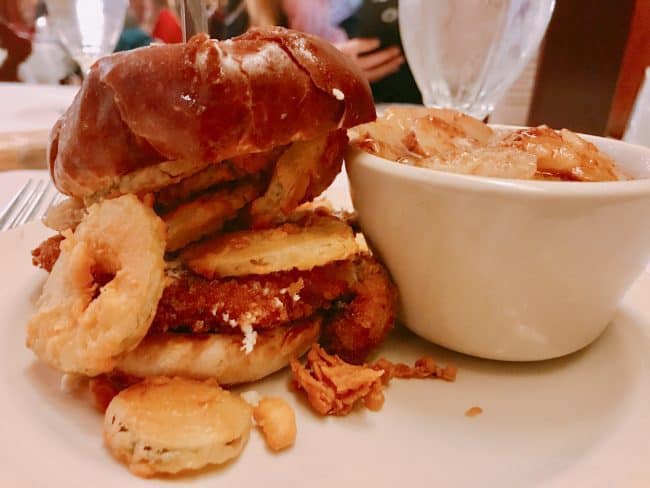 If you are there for lunch, try the Schnitzwich, weiner schnitzel with tomato jam, Boursin cheese, fried pickles served on a pretzel roll. Too good!
Have you been to Milwaukee before? What have been some of your favorite Milwaukee restaurants and bars you'd recommend?