Ring in the New Year with your kids this year. I'm partnering with Domino's® to bring you 5 fun New Year's Eve ideas for families.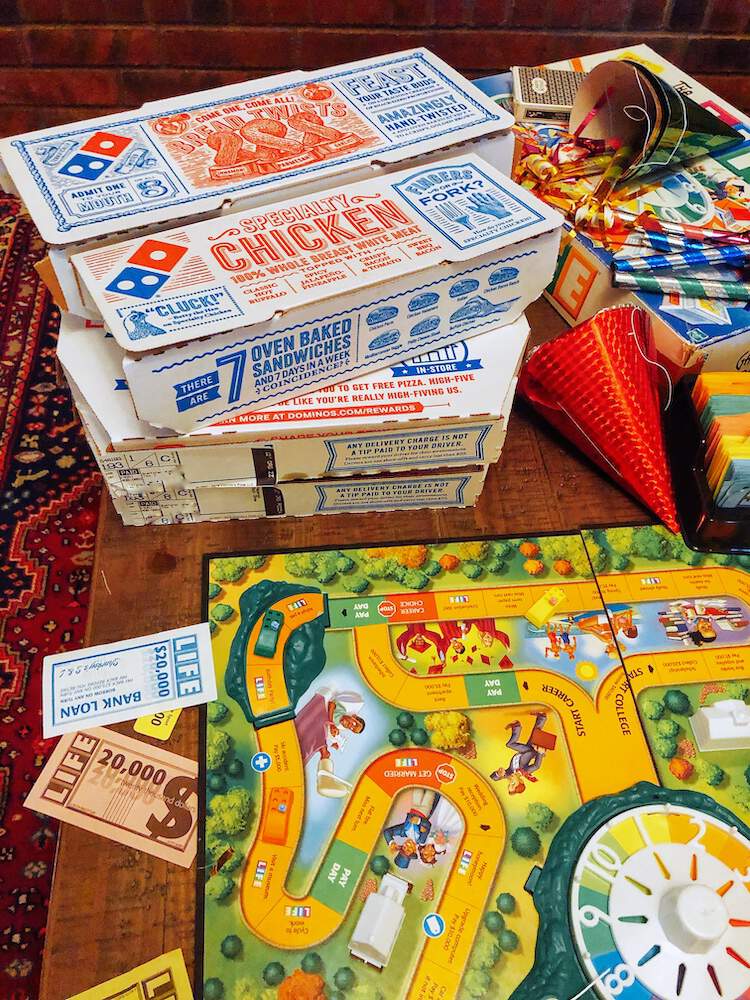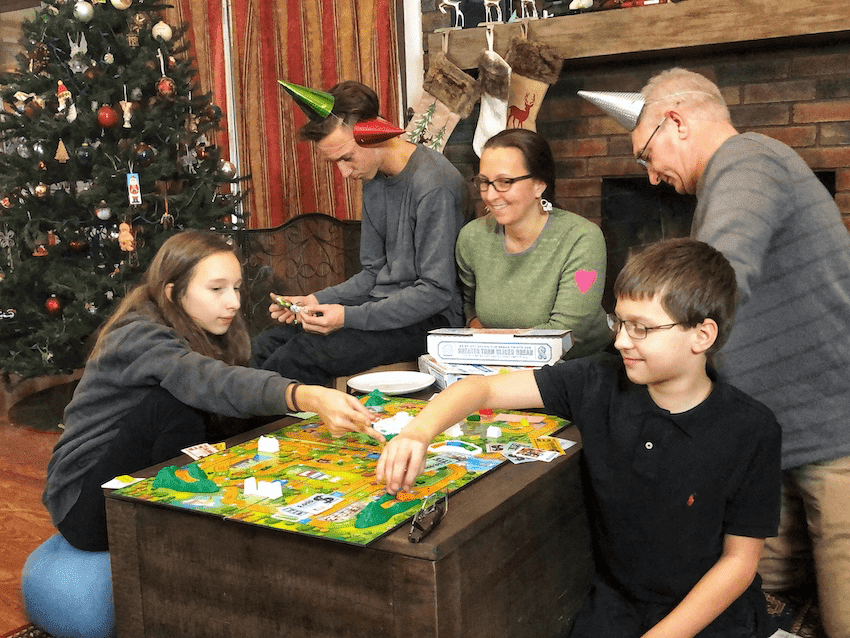 True, NYE is seen as an adults-only holiday. But there are plenty of family-friendly ways to celebrate New Year's Eve with kids and teens. For the last few years, we've made Family Game Night a NYE family tradition in our house. Use these ideas and start your own New Year's tradition.

New Year's Eve Ideas with Kids
1. Card/Board Game Marathon
Round up everyone's favorite card or board games for a game play marathon. Our kids LOVE this one and we do it every year!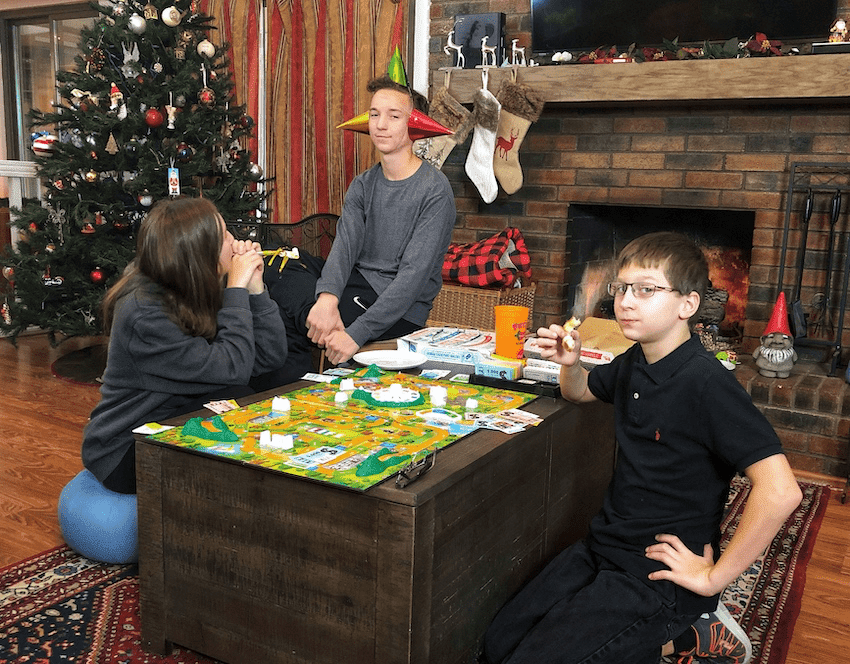 Will it be Colonel Mustard in the Library with a candlestick, a Game of Life, checkers, Chutes and Ladders, or some other board game? Regardless of age or skill level, everyone can get in on the fun with a family game night.
2. Indoor Campout/Slumber party
Gather up the sleeping bags or a bunch of blankets and set up "camp" in the living room or den. If you have room, you can even pitch the tent. Instead of ghost stories around the campfire, talk about your favorite moments of the year around the fireplace or a flashlight.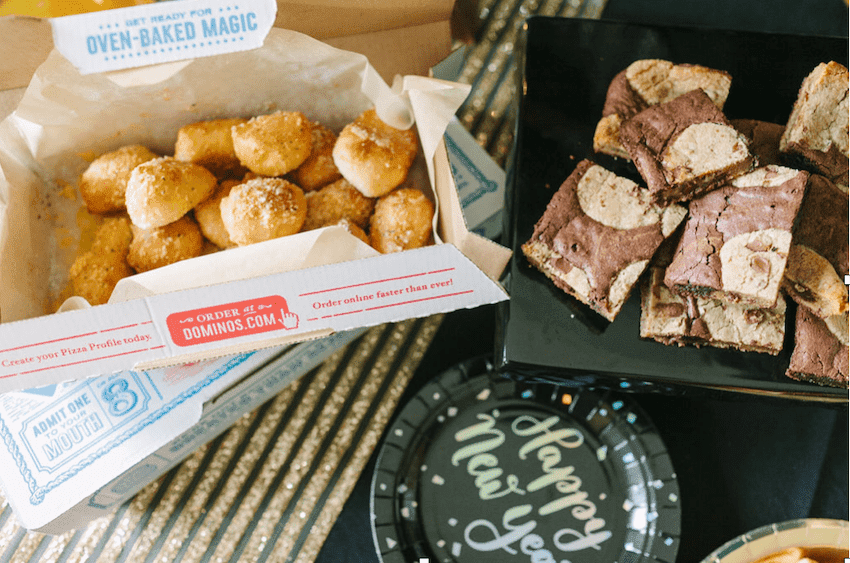 3. Watch International Celebrations on TV or Online
Tune in for national or international coverage of festivities. If midnight EST or wherever you live is too late, tune in earlier and watch fireworks over the Sydney Opera House (6am EST) and/or fireworks over the Thames in London (5pm EST). If you want to make it a late night, watch the ball drop in Times Square.
4. Make it a Pizza Party Night with Domino's®
Let someone else do the cooking and make it a pizza night. Order your favorite Domino's pizzas and have it delivered or pick up in store.
Tip: When ordering online, you can schedule your pick up/delivery time. Plan ahead and beat the rush.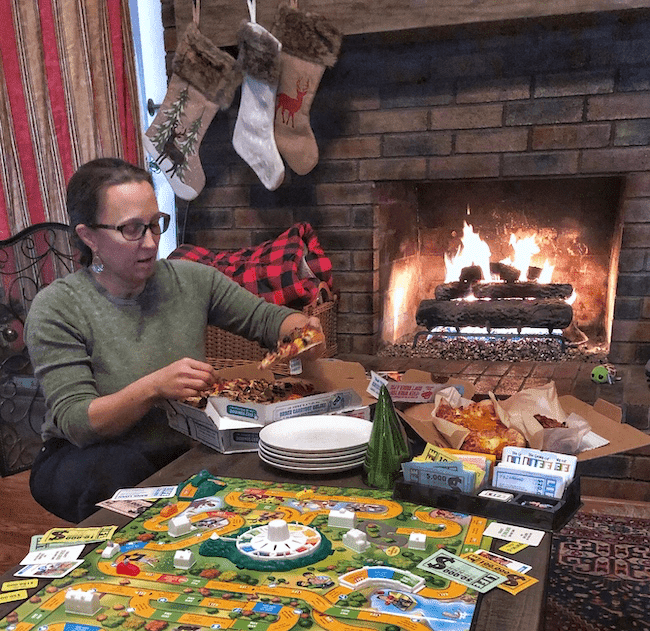 Use 20NYE for 20% off your entire menu-priced order when you order online now through 12/31.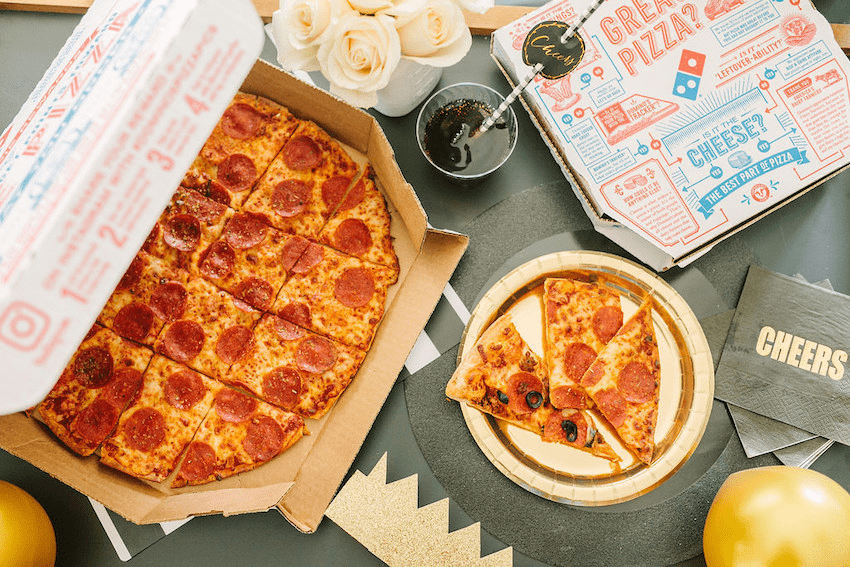 5. Play BINGO
Pull out your BINGO set and give noise makers, photo props, and hats as prizes.
6. Create a Balloon Drop
Confetti is so messy, but dropping balloons at the stroke of 12 is more fun than mess! Buy a bag or two of latex balloons and blow them up throughout the night. Store them in large trash bags and when New Year chimes, let them go.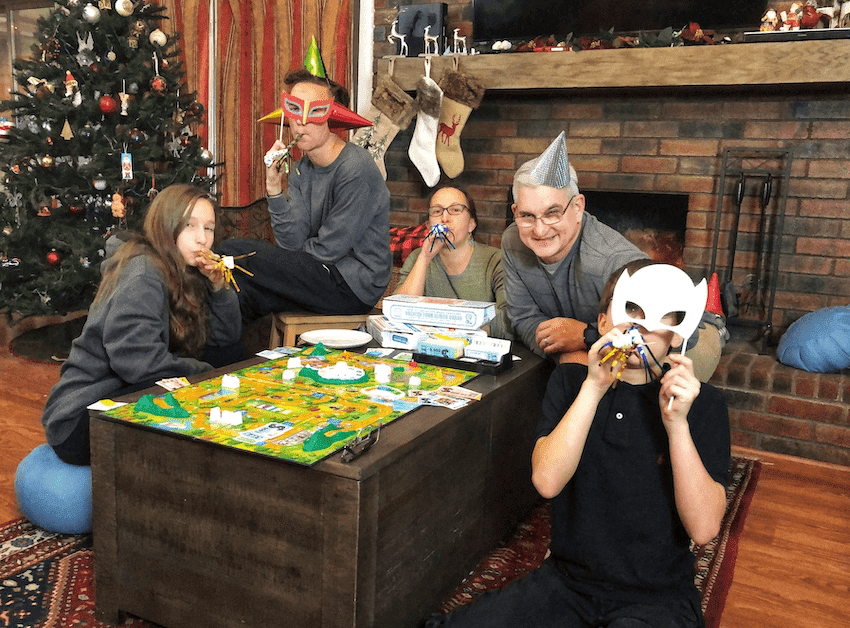 7. Ring in the New Year
Let them make noise and ring in the new year. Take those noisemakers you won at BINGO, alarm clocks, pots and pans, or anything else that makes noise to go wild. The louder the better!
These are just some of the many ways to have fun New Year's Eve with kids. The key is to have a great time together and look forward to the new year together.
I am partnering with Domino's to bring you these ideas for celebrating New Year's Eve with kids. I've been compensated, but all opinions are my own.