Recently, Mom Select sent me a few of these Tangle Toys to try out during my daughter's slumber party. Fidget toys are quite popular but many of them only do one thing. These Tangles aren't like that! I gave each of the girls a Tangle and they had a great time playing with them. They came up with some creative ways to play with them too. All opinions here are mine, but the girls helped with the ideas.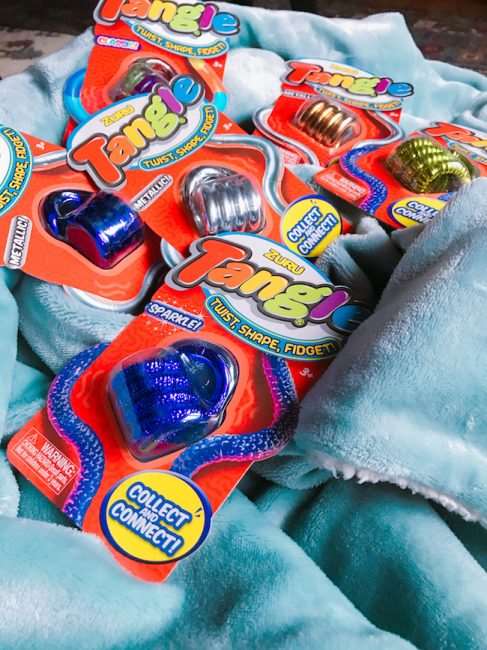 * This article contains affiliate links. Purchase through our affiliate links and we receive a small commission without any extra expense to you!
First let me start by answering the question, "What's a Tangle?"
The Tangle Toy by Zuru is the original fidget toy created over 30 years ago by a sculptor. It's a series of curved plastic pieces that snap together and move at the joints. They come in 4 different styles; classic, crazy, metallic, and sparkle. Some pieces are smooth while others can be ridged or bumpy like on the Sparkle or Crazy Tangle. They were developed as a therapeutic toy to help with sensory and motor stimulation. They were designed to be a fidget.
I mentioned that the I received a few of these for a slumber party. My daughter had a few friends over the other night. When they all get together, they love to watch movies, paint each others' nails, and play games. This time I asked them to play with a Tangle while they watched their movie. They did and it was fun to see the progression of how they played with it as time went on. First they just moved it around in their hand and before long they were combined strands, creating jewelry, and just getting silly with their Tangles.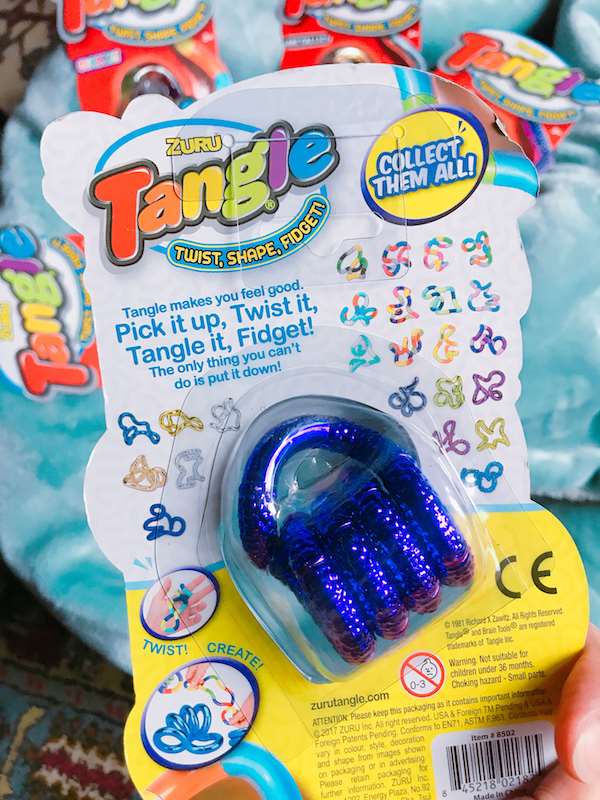 5 fun ways to use a tangle toy
1. Worm Racing – Gather all your Tangles and have a race to see who can create the longest worm in 30 seconds.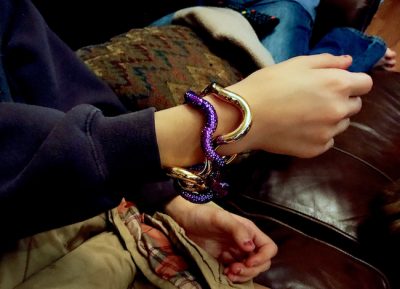 2. Jewelry – The metallic and sparkle Tangles look great wrapped around the wrist. Combine two Tangles for a necklace or separate them for loop earrings.
3. Eyeglass accessories – Decorate your glasses or anything else with a Tangle or two.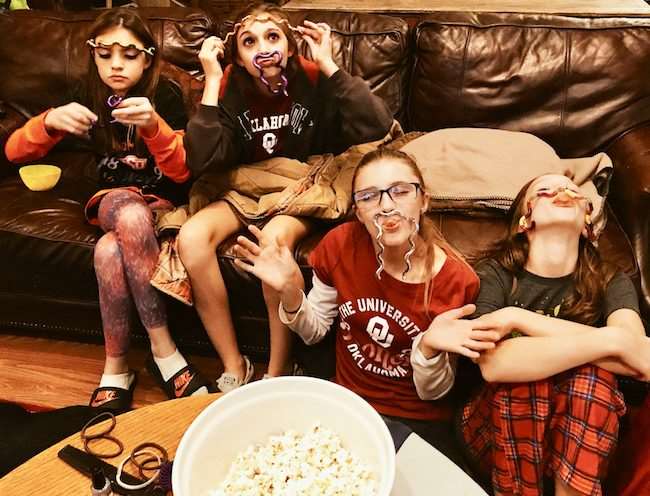 4. Photo Props – I think has to be my favorite. Use segments or whole strands to create mustaches, multi-colored eyebrows, halos, etc…. The possibilities are endless. But grab your camera and let them strike a pose.
5. Therapeutic tool – The color and texture helps to stimulate the brain and maintain focus. Roll the toy around in your hand, stretch it, wiggle it, etc.
These are just some of the ways you can play with a Tangle Toy. You can find them at Tangle.Zuru.com, Amazon, Walmart stores. They retail for under $5 each and make great stocking stuffers or school exchange gifts.
What would you create with your Tangle?
If you like these play, you may also enjoy these fun ideas for kids: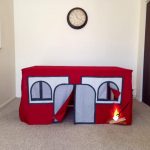 Indoor Camping Playhouse (No Sew)
SaveSave