Summer Adventure Awaits in Grand Lake, CO
Here are 8 Family Adventures you don't want to miss in Grand Lake, Colorado — the Western entrance to the Rocky Mountain National Park. Get a taste of the Old West in a summer town that is sure to have something for everyone.
#1 Snow In July In Rocky Mountain National Park
Want to see snow in July? Drive up the winding Trail Ridge Road for an amazing view. Sitting at 12,324 feet this view of the continental divide is only a glimpse at the vast Rocky Mountains that stretch from Canada to Mexico. View Webcam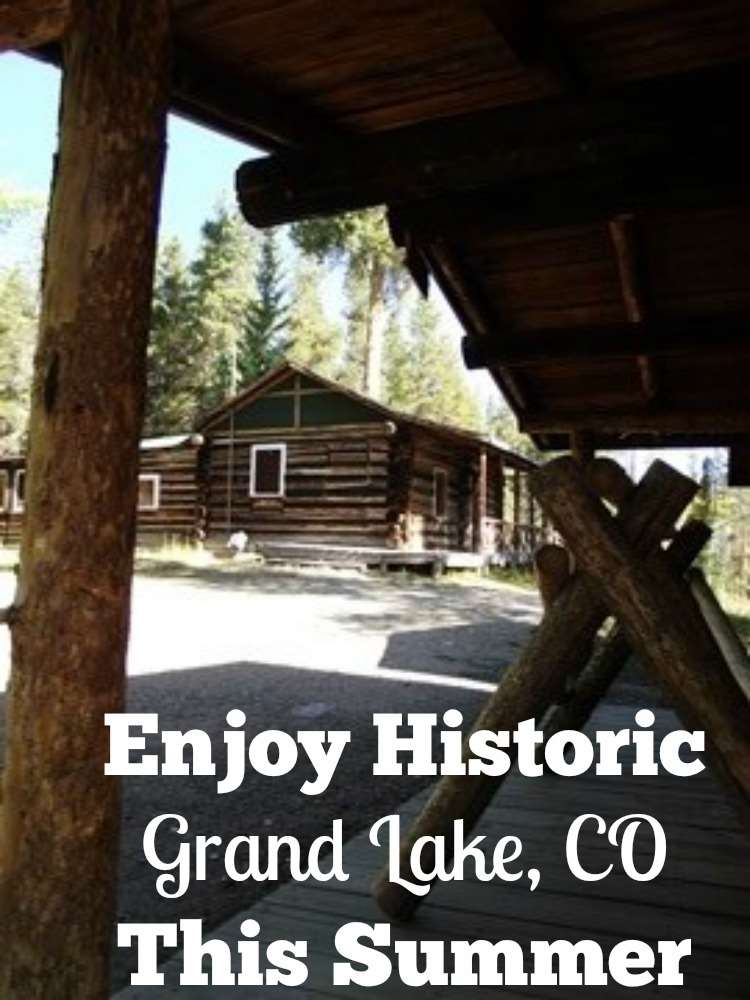 A short hike from the main parking area takes one back to the era of the early west. The ranch was established in 1917 by John Holzworth Sr., after prohibition forced him to close his family run saloons in Denver.
The ranch, set-up just like the family was still living there and entertaining guests, gives children a real vision of how homesteaders lived in the Colorado wilderness. Be sure to find out when the Ranger tours happen and make plans to see the ice house. You don't want to miss it!
# 3 Historic Grand Lake Lodge
My boys and I played hooky the first day of school one year and took ourselves to Rocky Mountain National Park for the day. Late in the afternoon, after a long hike and young male moose sightings, we were hungry and tired but not ready to give up the grander of the park just yet. Calling my husband to join us, we settled ourselves at a porch table in Grand Lake Lodge over looking the town of Grand Lake.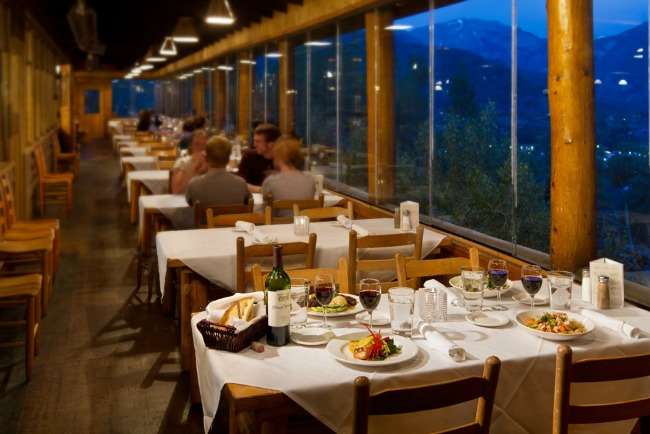 "America's Front Porch" is the slogan of Grand Lake Lodge and we soon found out why. Shortly after dinner my sons asked if they could go explore. After we settled the check and headed out the door we found them both sitting on the porch stroking a large "Lassie" dog talking with a couple from Texas.
With the warm sun still shining on the pine porch floor and a "belly full" of good food, my husband I both sat down and visited a "spell" with our new found "neighbors" and their collie. Time stood still as the couple rocked on the porch swing swapping stories about Texas and Colorado like old friends just dropping in for a visit.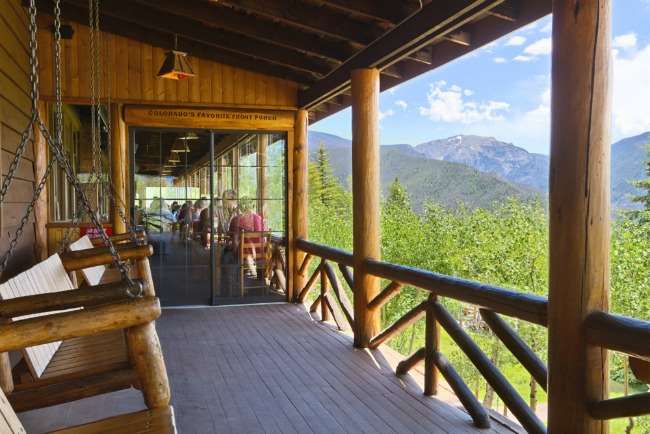 #4 The Beach at Grand Lake
"All Colorado really needs is a beach" a tourist said to me while riding up on a ski lift. "Say no more," I said, "Come back and visit the Beach at Grand Lake this summer." This wondrous little scrap of sand on Grand Lake just a block off the town boardwalk offers an awesome beach experience.
On the not too hot days of a Colorado Mountain summer you can watch the sail boats tack back and forth in the wind, rent a paddle boat, or try your hand at water skiing in the crisp mountain run off that fills the lake. Although the water remains pretty chilly even in August, many brave youngsters, mine included, swim, build sand castles, and eat ice cream on the Beach at Grand Lake.

#5 Homemade Ice Cream
My then kindergarten son came home all excited one day saying, "Mom, one of my kindergarten teachers owns an ice cream shop and we get to go there this summer!"
It's true this land mark ice cream shop was started 30 years ago by a teacher with a little spare time in the summer. The trip adviser reviews speak for themselves; Miyauchi Snack Bar is not to be missed.
Make sure to get a burger, fries, and yummy homemade ice cream to stroll the beach with. Flavors change daily, so it is super hard to pick a favorite.
#6 Rocky Hi-Speed Chase
Every Father's Day we have a tradition. Take Dad, Go Karting! The Rocky-Hi Speed Way in Grand Lake features a twisty track with the possibilities of a few snow flurries even in June.
Just a hint, always stay to the inside with a heavy foot on the pedal and watch out for the guy with the water bucket as you round the second turn.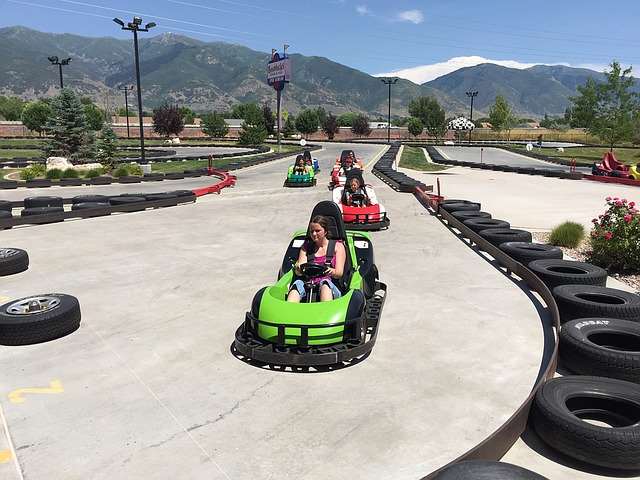 #7 See a Broadway Show
Who knew that sensational Broadway hits can be found in the little hamlet of Grand Lake. A professional summer stock group gathers each year to preform such hits as Mama Mia, Sherk, Newsies and other top Broadway musicals.
The Rocky Mountain Repertory Theatre also offers a professional theatre camp to local children. Celebrating 50 years of service to Grand County community, a new 5.2 million theatre space makes this the rival of any metropolitan theatre experience.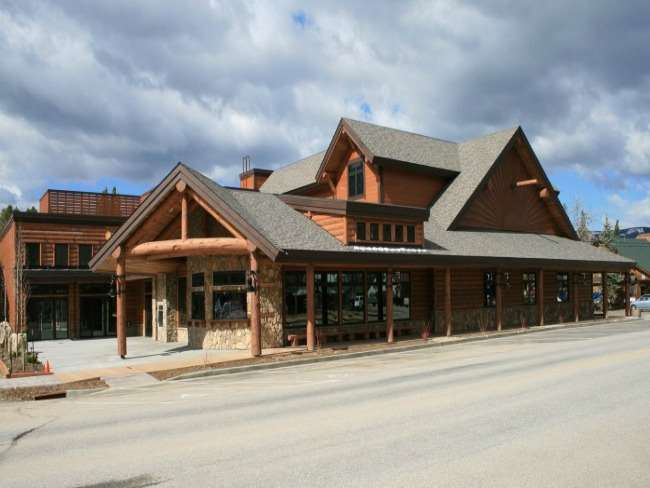 #8 Riding Horses in the Rockies
Few things are as beautiful as seeing the Rocky Mountains from the back of a horse. Winding River Resort is one of the few outfitters with a license to enter the pristine park on horseback. Winding up through the trails and streams on horseback gives you a view you can't get from the car. Who knows, a moose sighting might even be in your future.
And this is just the summer in Grand Lake. Winter activities abound for this summer resort destination. Check out the Grand Lake Chamber of Commerce website for more information.