Amazon has a great buy three for the price of 2 sale on books, movies, and music. You'll find thousands of titles including cookbooks, Oprah's book club picks, children's books, best-selling fiction, biographies and more.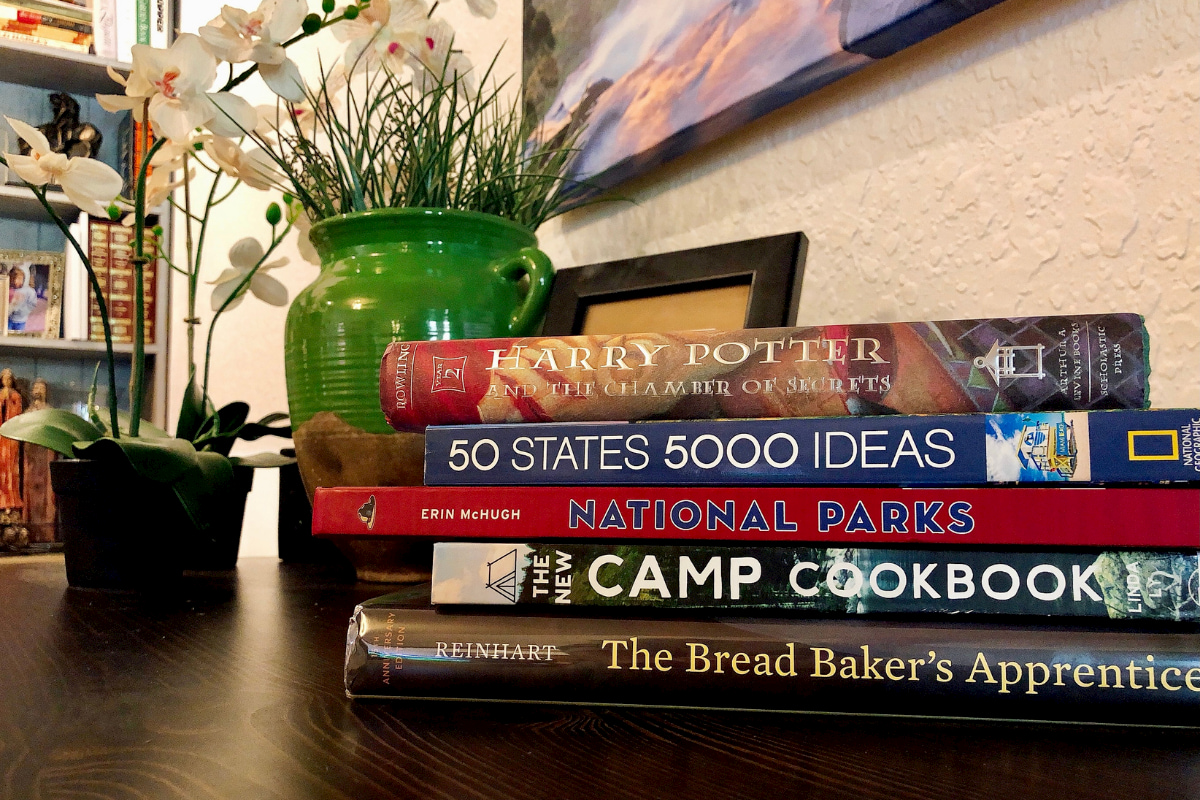 We love the holiday gift tradition of 4 gifts: Something you want, something you can wear, something you can eat, and something you can read. Pick up new books for your family or put them away for gifts. To shop the sale look for the green savings box like in the image below you can also start here.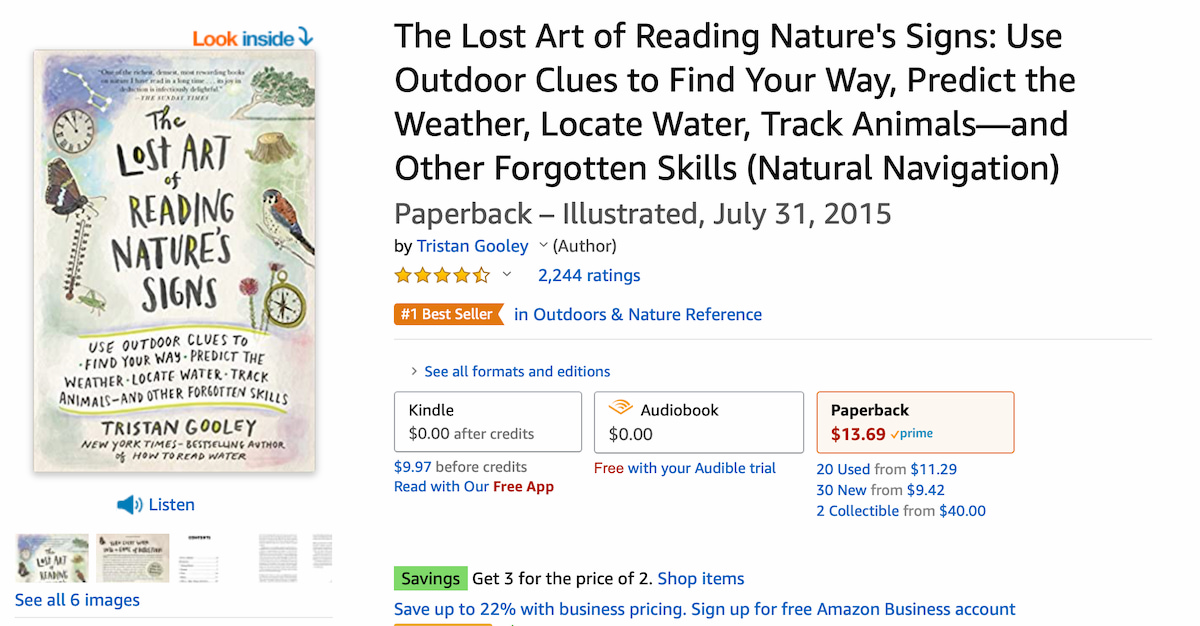 Simply add three books to your cart then "proceed to checkout" the offer with automatically be applied and the lowest priced book will be free.
If you are buying quite a few books, here is a tip to maximize your savings. Group similarly priced books together and checkout in multiple purchases. Amazon will mark the lowest book free, so rather than take the lowest priced books in an order of 6, 9, or 12 books, you can save more when you bundle (example: 3 books above $25, 3 books between $10-24, and 3 books under $10).
Here are a few examples of the books you can find during this sale.
The New Camp Cookbook: Gourmet Grub for Campers, Road Trippers, and Adventureers – Easy recipes for any outdoor kitchen. Whether over a camp stove or open fire, these are easy and delicious you can enjoy anywhere.
Flour Water Salt Yeast: The Fundamentals of Artisan Bread and Pizza – For anyone who loves to bake or wants to start a weekly pizza night. This cookbook if filled with recipes for artisan bread and pizzas perfect for the home baker.
The MeatEater Fish and Game Cookbook: Recipes and Techniques for Every Hunter and Angler – Over 100 recipes for cooking wild game, fish, and fowl.
Little Traveler Board Book Set – It's never too early to inspire wanderlust in little ones. This 4 book set features food, landmarks, animals, and vehicles from around the world.
A Walk in the Woods: Rediscovering American on the Appalachian Trail – For the outdoor lovers, this is a fun read on one man's encounters with nature along a 2000+ mile trail spanning 14 states.
Atlas Obscura, 2nd Edition: An Explorer's Guide to the World's Hidden Wonders – For those that seek travel off the beaten path, Atlas Obscura is the go-to guide. Filled with curiousities and wonders you need to visit.
America's Best Day Hikes: Spectacular Single-Day Hikes Across the States – 50 hikes, sorted by region, to inspire anyone to get outdoors and explore more.
Little Fires Everywhere: A Novel – Love the Hulu miniseries? Now you can read the book.
Everything You Need to Ace World History in One Big Fat Notebook – Because textbooks don't mention everything…..
Prefer audiobooks?
Save 50% off on an Audible one year subscription.
Also, see our updated deals page for savings on our favorite things.