Copycat recipe for Chick-Fil-A Chicken Tenders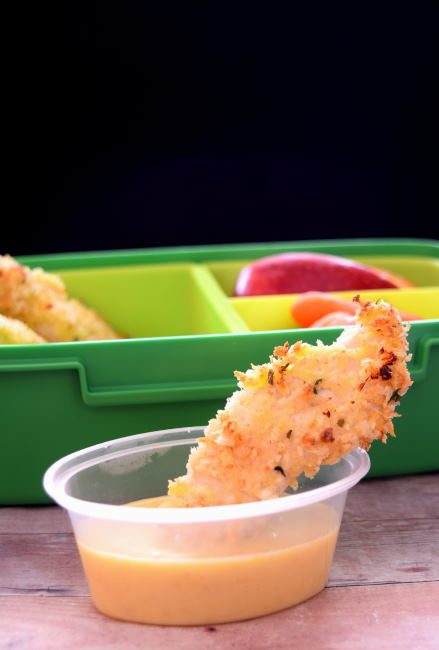 What was your guess for the secret ingredient?
The secret ingredient that makes these chicken tenders so delicious is smoked paprika. Just a little of this spice gives these strips amazing flavor. They are so good, you may decide to skip going to a Chick-Fil-A restaurant ever again and make these at home instead.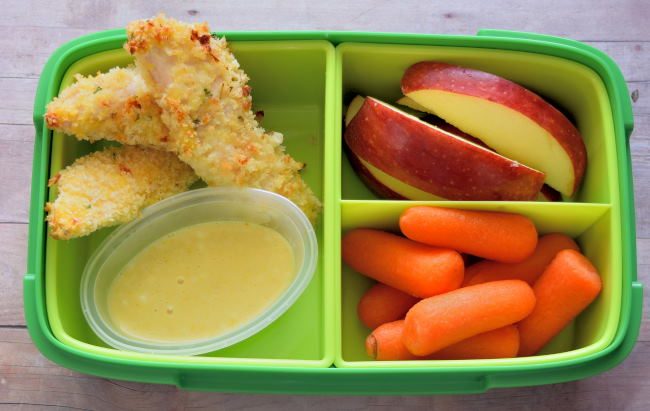 Yield: 4
Copycat recipe for Chick-Fil-A Chicken Tenders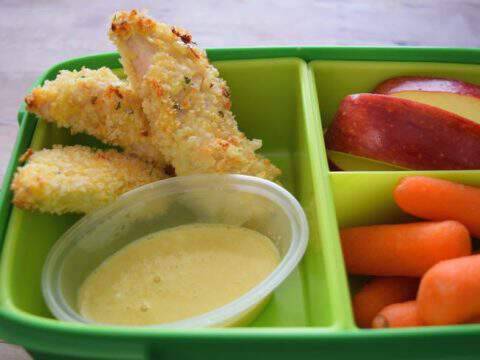 This copycat recipe for Chick-Fil-A Chicken Tenders and Honey Mustard sauce are a thousand times better than the original with our secret ingredient. Plus we've baked them to make them healthier too!
Ingredients
Chicken Tenders
1 pound boneless, skinless chicken breasts – cut into 3-4 inch strips, 1/2 inch thick
1 cup Panko bread crumbs
1/2 teaspoon salt
1/4 teaspoon ground pepper
1 teaspoon onion powder
1 teaspoon garlic powder
1/2 teaspoon Smoked Paprika
1 large egg
Honey Mustard Sauce
3 Tablespoons mayonnaise
2 Tablespoons honey
1 Tablespoon yellow mustard
1 Tablespoon Dijon mustard
1 Tablespoon Apple Cider Vinegar
Instructions
Chicken Tenders
Preheat oven to 425° F. Line a baking sheet with a silicone lineror aluminum foil.
Combine Panko breadcrumbs, salt, pepper, onion powder, garlic powder, and paprika in a wide, shallow bowl. A pie plate or cake pan work great for this.
In another wide, shallow bowl, beat egg with a fork.
Dip each chicken strip in the beaten egg and then dredge through breadcrumb mixture. Place on baking sheet and repeat with remaining chicken strips.
Bake in preheated oven for 12-14 minutes, or until golden brown.
Honey Mustard Sauce
Combine all the ingredients in a bowl or food processor. Whisk or blend until well combined.
Can be stored in the refrigerator for up to 1 week.
Complete your Meal with these Side Dish Suggestions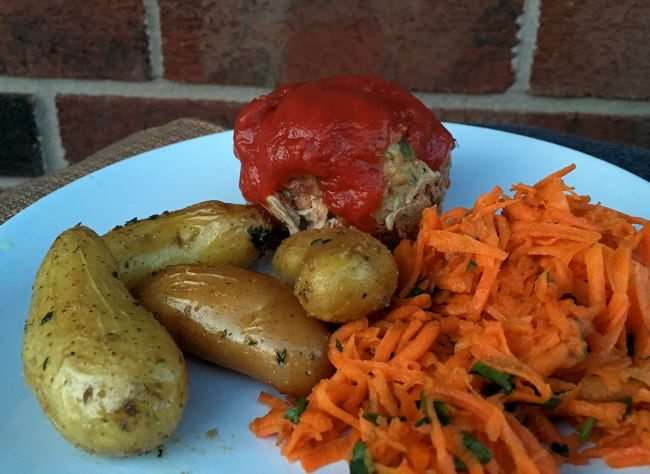 You can complete your Chick-Fil-A themed meal just like you would at the restaurant with our recipe for a simple carrot salad and roasted potatoes. They aren't the same as what you get in the store, but we aren't frying anything and we're lightening up the salad too.
Or you can serve sliced apples and baby carrots. The Honey Mustard Sauce is FANTASIC with the carrots and even picky eaters like it. Either way, you'll enjoy your copycat Chick-Fil-A meal with your family.
Get in the kitchen today with your family and cook up something amazing!
What is your favorite copycat recipe? Share with us below and tell us.
Disclaimer: This article may contain affiliate links. Click here for my full disclosure and privacy statement.