Don't You LOVE Thanksgiving?
Thanksgiving is my favorite holiday. It's the holiday that your family gathers all around and loves on each other for the sake of giving thanks that we're in each other's lives. There's no pressure of presents–only good food and beautiful decor.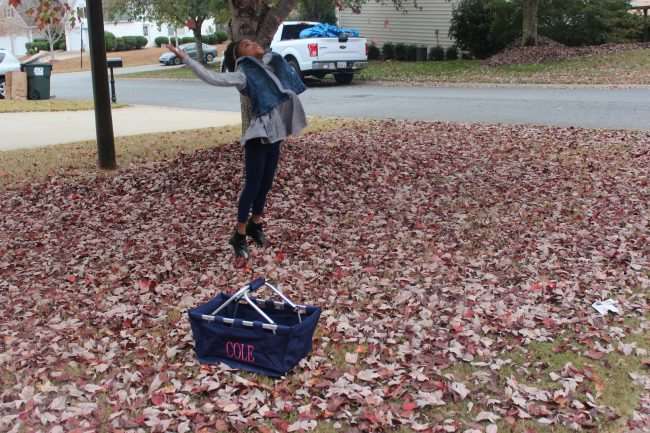 The Thanksgiving place setting is one of my favorites to make since it IS my favorite holiday.
One of the beautiful things about getting older and celebrating holidays the way that I want to is I get to update the table settings. Because I have kids, I prefer something that's simple–to be read as can't be broken into too many pieces! Having beautiful place settings can be difficult when the things that sparkle and shine all break! But not to worry… Here is a beautiful DIY place setting that your kids can even help with!
Beautifully Easy DIY Thanksgiving Place Setting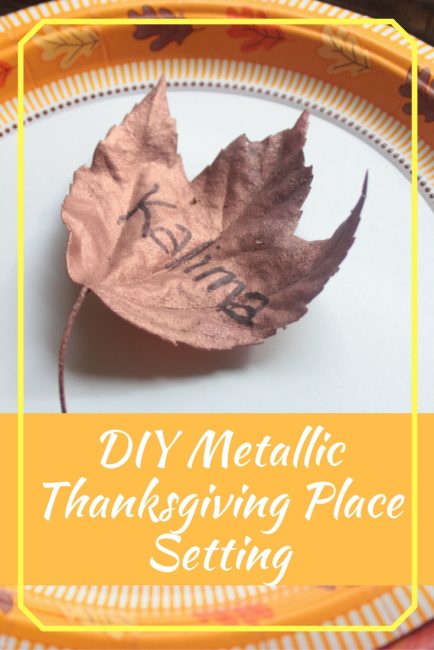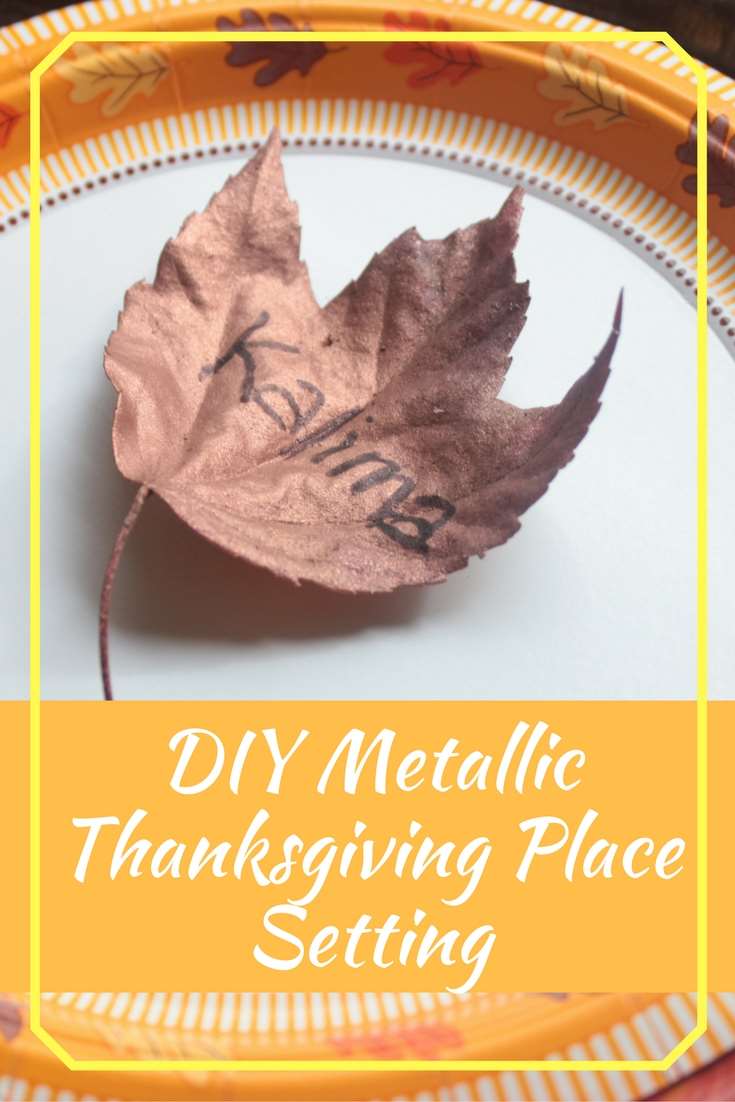 Materials Needed:
As many leaves as you have guests
Metallic Spray Paint
Sharpie Marker
Newspaper or scrap paper
Steps:
Have your kids gather some of the thousands of leaves that have fallen in your yard. Don't live in a place with leaves? You can buy faux leaves from a craft store like Hobby Lobby or Michael's. Or send me your address and I'll send you some of mine!
Set up the newspaper or scrap paper and place leaves on top of paper so that none are touching.
Spray the metallic spray paint and let dry for 15-20 minutes.
Whip out your Sharpie and use your best handwriting to write the names of your guests.
Place on top of their plates at assigned seating! Be sure NOT to seat and bickering aunts and uncles or cousins together!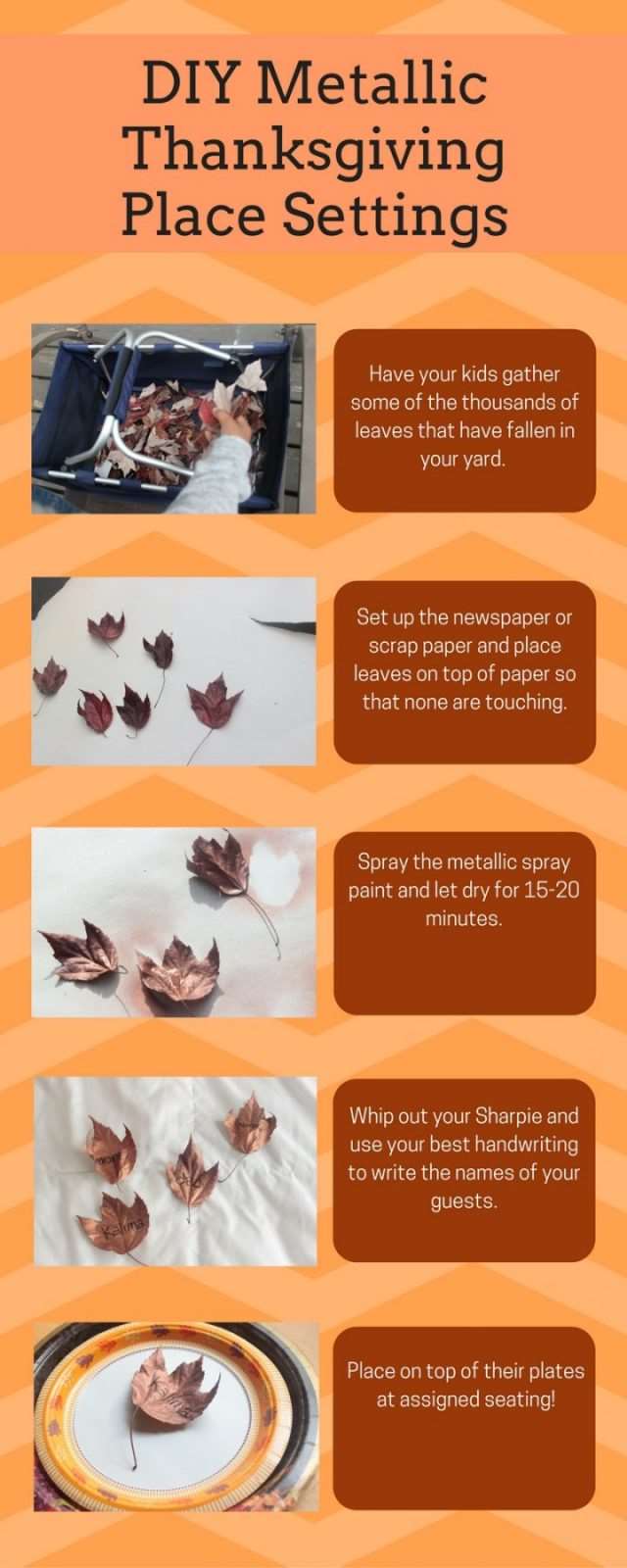 Metallic makes EVERYTHING so much more classy and expensive looking in my opinion and these DIY place settings will be sure to add the touch of class and style you need to the table. Even better? You can do something similar come Christmas time with silver spray paint!