There are many ways to cook outdoors from a barbecue grill to a solar oven. If you are looking for a lightweight option that is compact and great in most any condition, a canister stove is a great choice. GSI Outdoors sent us their new Pinnacle Dualist Complete to try out and review. We took it on a recent camping trip to Chickasaw National Recreation area. Let me tell you about it.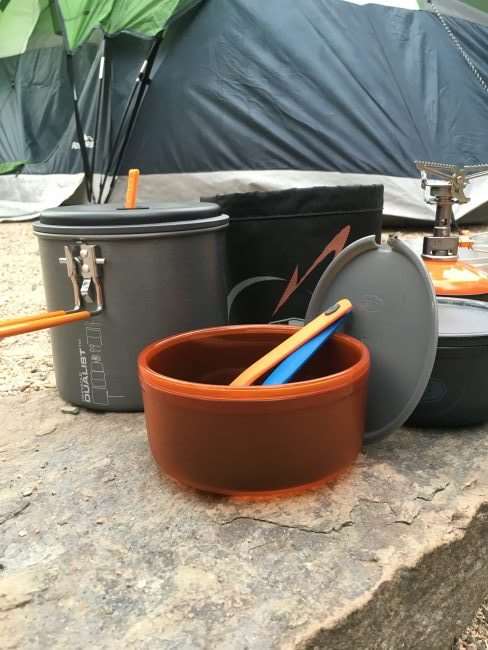 Up until this point, we have only gone car camping with the kids. We've often packed up the truck, leaving very little space for anything else, and headed to dedicated campgrounds to go camping. Now that the kids are bit older, we are wanting to get out a little further and give backpacking a try. It will give us the chance to hike in, avoid the crowds, and really enjoy a site. To do that though, we need gear that is much more lightweight and compact to carry in. That's why we have been looking at canister stoves for cooking.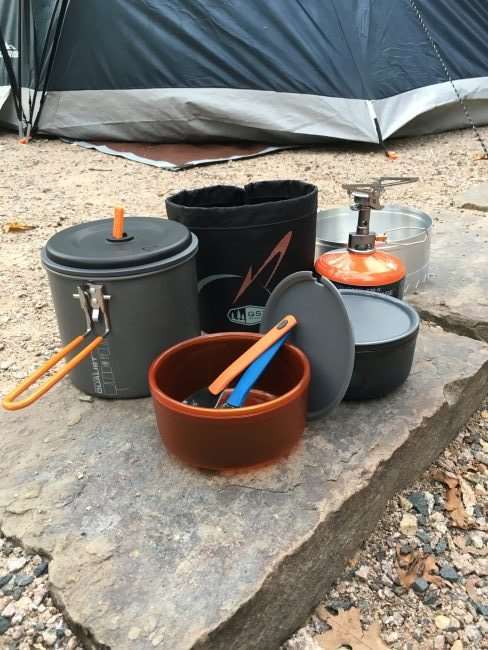 WHAT IS THE PINNACLE DUALIST COMPLETE?
This is a fully integrated cooking set that includes everything you need to cook and eat a meal while camping or hiking. It includes:
Pinnacle Canister Stove
windscreen with folding base plate
1.8L hard anodized aluminum cooking pot with collapsible handle
strainer lid
two 20oz mugs with insulated sleeves
two 20oz bowls
2 Sip-it tops
2 telescoping foons (fork/spoon)
stove storage bag
welded sink bag that converts to a storage bag for the full unit
BENEFITS OF COOKING ON A CANISTER STOVE
Lightweight system that is easily transportable and takes up little space in a pack.
Great for 2 people or small meals for a family.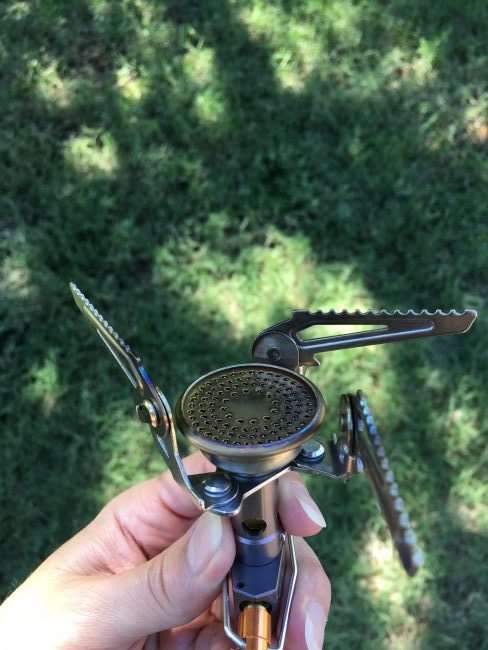 Can be used almost anywhere. With the enclosed windscreen, the stove works well in windy conditions too.
WHAT I LIKED ABOUT THE PINNACLE DUALIST COMPLETE
The stove has great energy output, 9,629 BTU/h. During our trial, we cooked soup, boiled hot water for omelettes in a bag, and hot chocolate. All heated up quickly in the 1.8L pot. I liked that after food was removed from the pot, the pot cooled quickly and the risk of burns was greatly decreased. The entire system was extremely compact. Everything nested inside of each other. Even a small fuel canister fit inside one of the bowls. When assembled, the set was the size of a large tin of diced tomatoes (6"x6").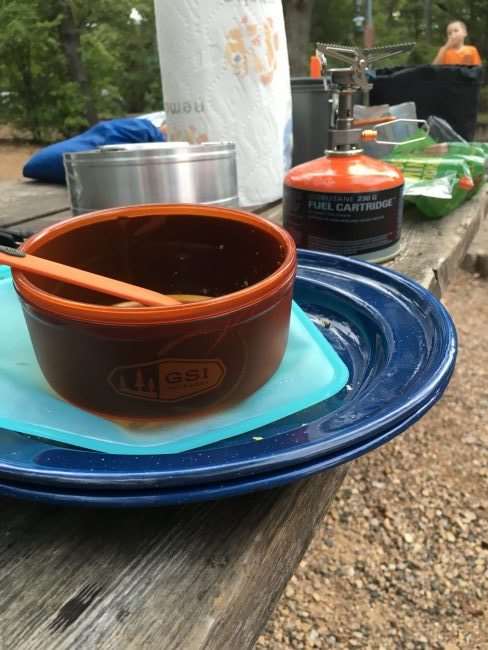 On a recent hiking trip, we took the stove in a backpack and enjoyed hot chocolate halfway thru the hike. I liked that the system is extremely lightweight at 26.6oz. The material is durable and crushproof. So I don't have to worry about it in a backpack. The enclosed windscreen works really well. In Oklahoma, the wind can be an issue for outdoor cooking. The ring fit nicely around the stove and allowed us to cook on a breezy Oklahoma afternoon.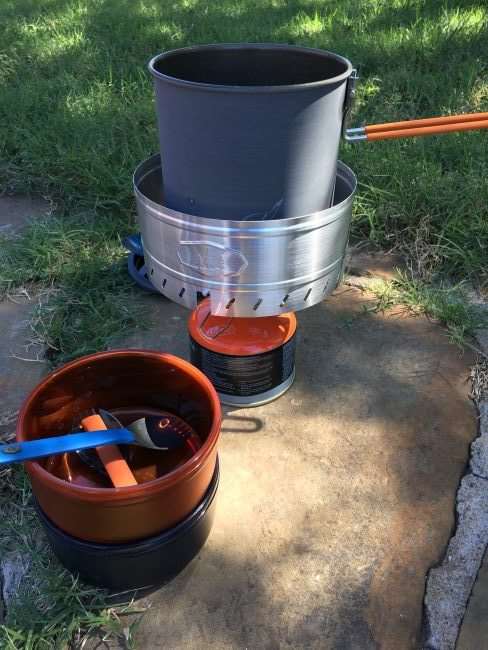 WHAT I DIDN'T LIKE
I expected to see a blue flame when the oven was lit. There was no visible flame. I could feel the heat coming off of burner and hear it working, but I would have liked to see a flame.
WHERE TO FIND IT
You can find out more about the Pinnacle Dualist Complete Canister Stove set at GSI Outdoors. It retails for $109.95 and can be found on their website, online retailers like Amazon, and other outdoor gear retailers.