How to Cut Down Your Own Christmas Tree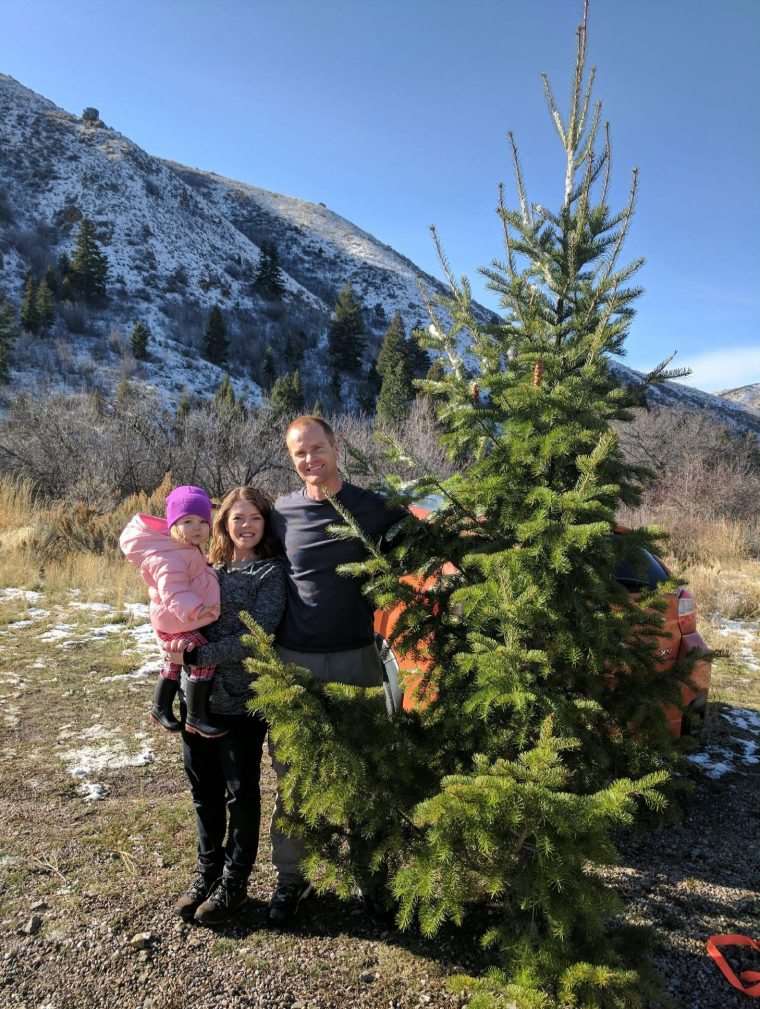 If this is your first attempt at going to the mountains and cutting down your own Christmas Tree, make sure you do it the legal way! Our family recently went and learned that there is a right and wrong way to go about it.
This blog contains affiliate links.  They help pay for the coffee that keeps us turning out adventures week after week. I'll only recommend and share products that I use and love myself. Thanks!
Here are some tips for first timers:
Make sure you go get a tree permit!
Tree permits can be found at your local BLM (Bureau of Land Management) office or at your local ranch supply stores.
It is possible for your state to run out of permits, so you may need to hurry!
BML offices and ranch supply stores usually have map handouts of local designated cutting areas.
The cost is usually around $15 for one tree.
Make sure you go to designated chopping area.
The permit is a big sticker you should attach to a visible tree branch.
Bring ropes, cables and/or bungees to securely tie down the tree to your vehicle.
Bring an ax or saw, preferably a lightweight one because you might have to hike back into the woods a ways! (There's a lot of sage where we live so we are typically out for a few hours)
On that same note, make sure you wear warm clothing and appropriate hiking/snow gear.
Depending on where you live, take into account if you will need snow tires.
Also, check the weather, you don't want to get stuck out in the middle of a storm!
Be aware that you may be losing cell service; so let friends or family know where you will be going.
Last but not least, bring a Thermos of hot chocolate, put on some Christmas tunes and get ready to make a memory that will surely become a yearly favorite!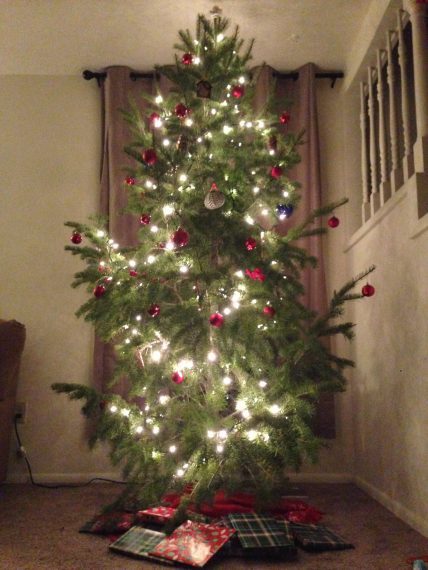 If your family loves the outdoors then going out and cutting down a tree would be a perfect activity for this season. It may even become a tradition, like it has for me and my family!