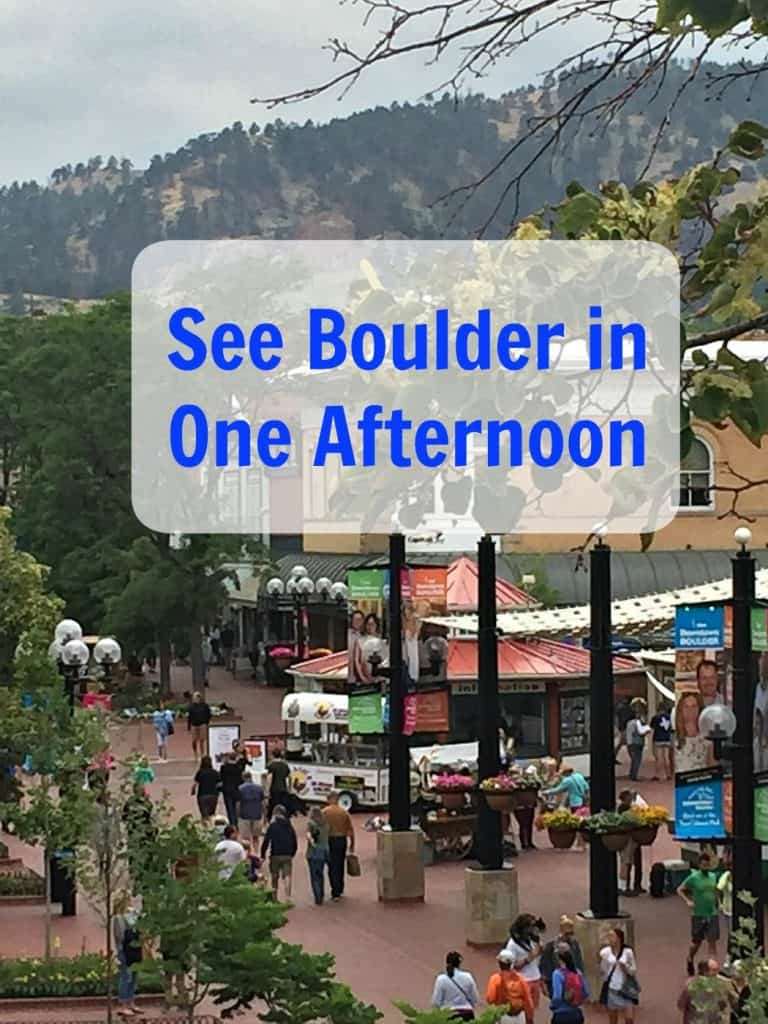 Let's face it; one afternoon in the world famous city of Boulder is not enough. There are just too many fun things to do with kids in Boulder. Exploring the campus of Colorado University, hiking in Flat Irons, or just hanging out on the Pearl Street Mall could easily fill an afternoon.
With just one afternoon to enjoy Boulder, we really had to be selective about choosing the places that make Boulder, well Boulder.
Celestial Seasonings Tea Factory
Fruit infusion anyone? Growing up with Celestial Seasons Teas, my first stop in Boulder was 4600 Sleepy Time Lane. Who can resist the comforting picture of the Sleepy Time Bear in his cozy sitting room in front of a roaring fire sipping tea.
As you enter the factory, you are immediately greeted by a life size version of the "Sleepy Time Tea" bear in the tea tasting room. You can sip a dozen herbal teas as you wait for your tour to begin.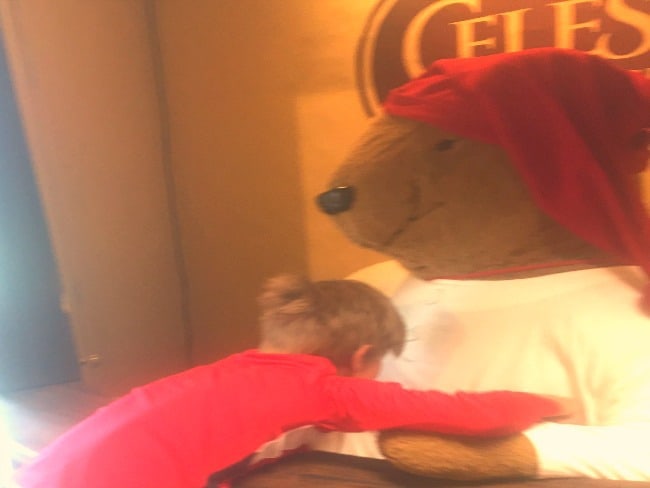 Plus the tickets for the free factory tour are tea bags to take home! How cool is that!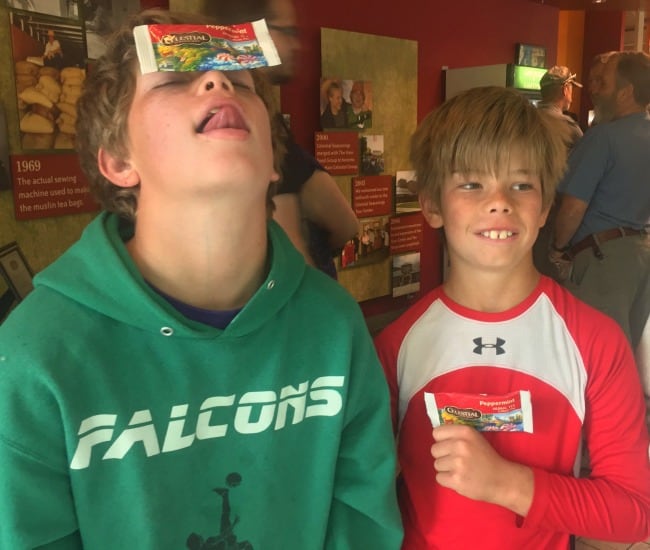 In 1969 a group of herb lovers started to create a drink that combined the love of the outdoors with healthy herb based fruit infusions. Take the tour (no pictures allowed) and find out why the top three selling Celestial Seasons "Teas" contain no tea.
Pearl Street Walking Mall Boulder
Pearl Street Walking Mall is a Boulder institution. It is 4 blocks of lively street entertainment, food and people watching.
A wide range of food options from street vendors to farm to table style restaurants along with well know eateries fill up both sides of Pearl Street.
We enjoyed kid friendly burgers and fries at the Lazy Dog which sports a large roof top seating area. Hunger satisfied, we strolled down to street level.
We strolled by a man in an African mask drumming, people dancing in the park, a fire breather, a 5 person jazz band and a magician, My son stopped to pet "Bruser" the shaggy dog.
Grabbing an ice cream cone at Ben and Jerry's, we headed for our next destination.
Fiske Planetarium, University Colorado Campus Boulder
Only 9 minutes from Pearl Street, the Fiske Planetarium is a state of the art digital dome located on the Colorado University Campus.
The Fiske offers a variety of shows daily– everything from space exploration and star gazing to rock concert laser shows featuring Beyonce or Pink Floyd.
Helpful hint: We saved $20 on 4 tickets by buying them on Groupon!
We chose a late afternoon showing of "Solar Storms" narrated by Benedict Cumberbatch. One of the real treats was a CU Student narrated exploration of the Boulder night sky before the actual film.
Time did not allow us to see the Museum of Natural History on CU campus with dinosaurs, hands on learning and a range of changing exhibits.
Although we missed biking, hiking and recycling in Boulder, we were able to hit the quintessential highlights of the herbal tea drinking, nature loving, sun drenched mountain town in one afternoon.
Most of Things to Do with Kids in Boulder are Free!!!
If you only have time for one place in Boulder, I would highly recommend Pearl Street Walking Mall for its diversity and flavor.
What are some of your favorite fun things to do with kids in Boulder? Share with us below.