As an outdoor family, we take our down jackets everywhere. It's in the suitcase when we travel and in the pack when we hike and camp. Down insulation keeps us warm without being bulky. But with constant wear (of which I'm guilty of in cooler weather), dirt and grime build up affecting down's natural ability to keep us warm. The solution – washing your down jacket. Never fear – you aren't going to ruin it! I'll show you how to go from stinky jacket to rejuvenated in 8 easy steps!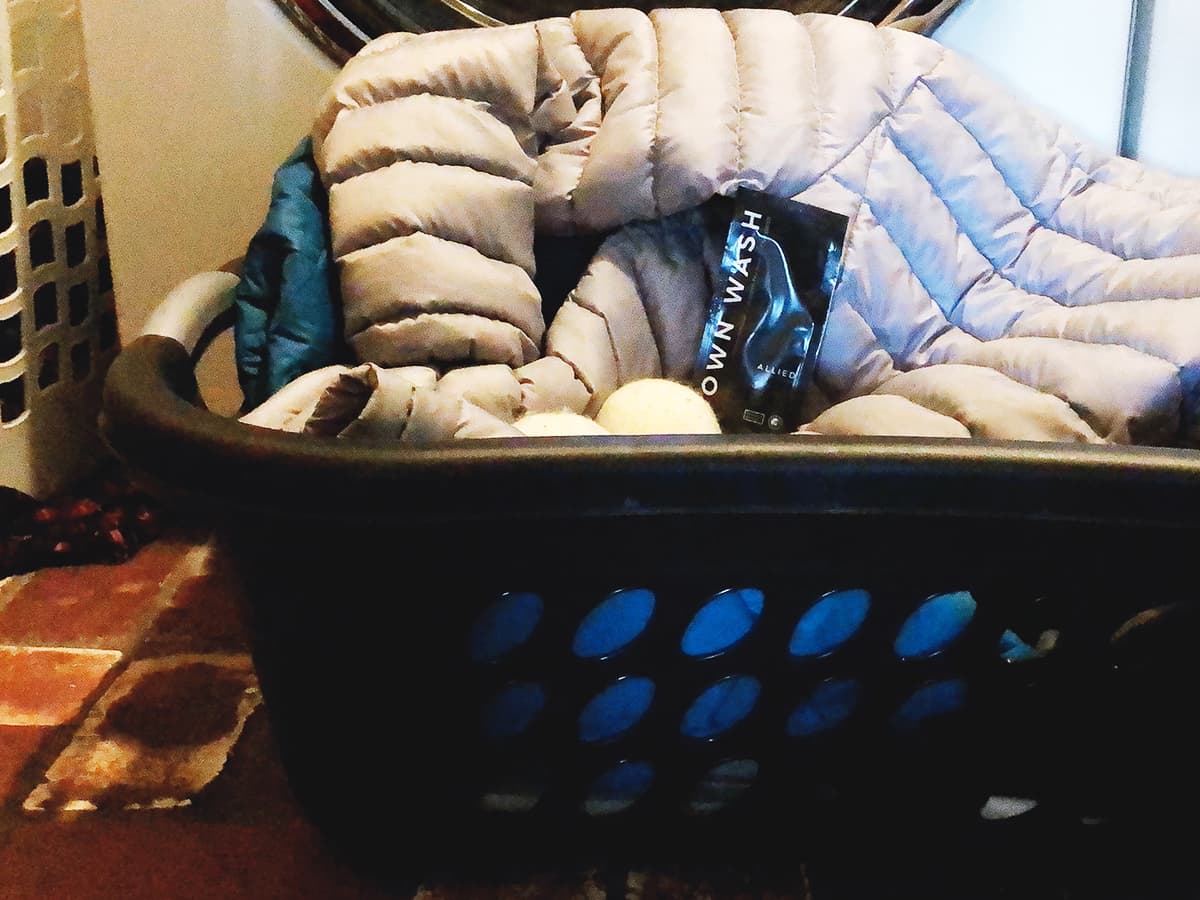 Many people are afraid to wash their down coat because they think washing will ruin the down insulation or that it's dry clean only. This just isn't true and washing your down jacket is actually good for it. Think of washing down like washing your hair. This goes for your down sleeping bag too! When washed correctly, you remove natural oils and dirt from the fabric and down. After being dried properly, the down fluffs up like the day you bought it and does a better job at keeping you warm.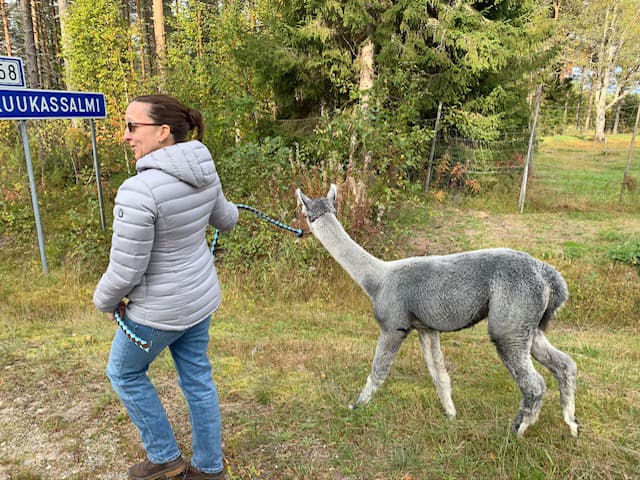 Don't miss the latest deals in outdoor gear, clothing, and travel. Check out our Deals page for the latest hot deals!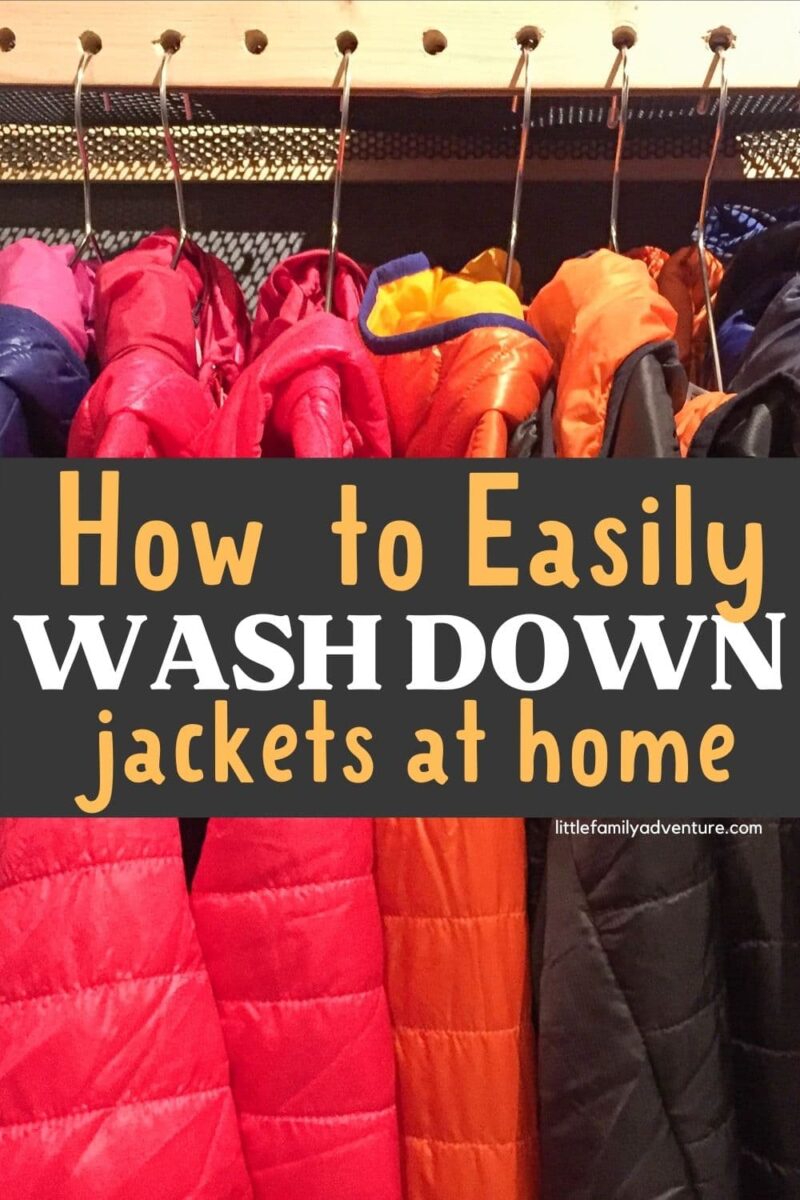 Washing Your Down Jacket
You'll need four things when washing your down jacket.
Front-loading washer (if you don't have a front loader, head to the laundromat or hand wash. A top-loading washer's agitator can damage down feathers.)
Down wash – I really like ALLIED Down Wash and highly recommend it. ALLIED sent me their product and I haven't used anything since. First, I appreciate that this environmentally friendly, gentle detergent is specifically formulated to wash down without using palm oil. It cleans the down without stripping the feathers' natural oils. Secondly, this is made by ALLIED, the same company that sources down for manufacturers. They created an at-home detergent to get your down clothing and gear as clean as it was the day you bought it without compromising the jacket's exterior ability to repel water.
Dryer with a low heat setting
Note: With down, never use fabric softeners or bleach of any kind. Don't iron either. Heat destroys down and many of the fabrics used in down jackets.
Follow these steps for a rejuvenated down jacket as good as new.
For really dirty jackets or stubborn stains, treat with a stain remover or a small amount of down wash and allow it to penetrate the stain.
Place your jacket(s) in a front loading washing machine and set it to pre-rinse without detergent. This helps to saturate the fabric allowing the detergent to penetrate and clean more effectively.
After the pre-rinse, wash on cold water or low temperature using the amount of down wash detergent directed on the packaging.
After washing, do an additional rinse without detergent to ensure that all the soap is gone.
Transfer your jacket to the dryer with two-three dryer balls and dry on a low heat setting. The dryer balls will help rejuvenate the down. If you don't have dryer balls, tennis balls will also work.
It can take 2-3 hours on low heat to fully dry a down coat. Halfway through the drying cycling, check on the coat and break up any clumps that may be present. Just grab the ends and gently tug to do this. It will help the down dry completely and clump-free.
Make sure your jacket is completely dry before storing it. If you have any doubts that the down is still damp, run it through another low heat drying cycle. You can't over-dry down in a home washer and it's better safe than sorry.
Store your down coats and sleeping bags uncompressed in a dry spot until ready to use again.