Irish Soda Bread is an easy bread to make. Add a sweet Guinness reduction sauce to dip it in and ohhhhh my goodness! This soda bread with Guinness Reduction sauce will be one you'll be making again and again.
Last weekend we celebrated St. Patrick's Day and my husband's birthday. His birthday isn't for another week but he was going to be out-of-town for his actual birthday. So we decided to celebrate both events with a special Irish inspired birthday dinner. To start off, the kids and I made Irish Soda Bread and a Guinness Reduction Sauce to dip it in. Last year, we visited Raglan Road restaurant in Walt Disney World for the first time. They had wonderful food and nightly entertainment. We were served a Guinness brown bread and a sweet, thick Guinness dipping sauce. It was delicious. When we asked the server what was in the sauce, he said that it was equal parts Guinness stout and sugar drizzled into olive oil. When we returned home from that trip, I had to try it out.
If you're not familiar with Guinness, it's an Irish dry stout. It has a very dark color and rich flavor.It is frothy when you pour it into a glass and is very filling. I don't care for it, but my husband loves it. He jokes that it's a meal in itself.
This Irish Soda Bread recipe is hearty and rich. A tip to help you know when the bread is ready, is it should sound hollow when you tap on the bottom or underside of the loaf. This is a great bread to make when you are short of time. It contains no yeast, so doesn't have to spend time rising. Start reduction sauce just before you start the bread and they'll be done in about the same time. The Guinness Reduction Sauce is great as a dipping sauce for this bread, on toast, pancakes or waffles, or over oatmeal. For the dipping sauce, you are supposed to mix equal parts sauce to olive oil. My kids preferred it without the olive oil. So it's up to you. Tip: If you don't have buttermilk, you can mix 1 teaspoon of white vinegar to 1 cup whole milk. Allow it to sit for a few minutes. Then add to recipe in place of buttermilk.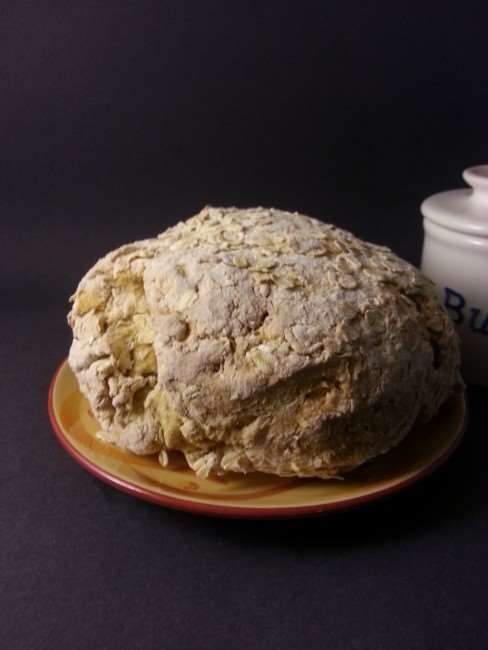 Guinness Dipping Sauce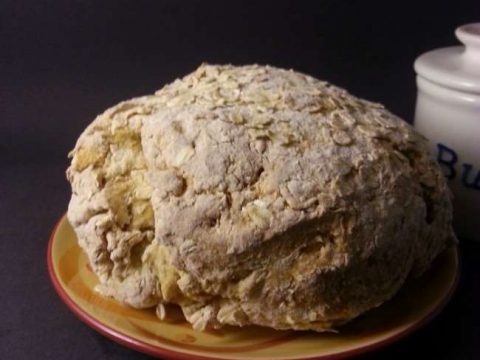 Ingredients
Equal parts Guinness and brown sugar
1 ¾ cup Guinness (1 pint)
1 ¾ cup brown sugar (1 pint)
Instructions
1. Combine the Guinness and sugar in a medium saucepan. Simmer on low for about an hour. Stir occasionally. Liquid will reduce by half.
2. Remove from heat and let cool completely.
3. To serve as a dipping sauce, place equal parts reduction sauce and olive oil in a shallow dish or bowl. Serve with sliced bread.