Lindsborg, Kansas is a quaint little town just off Interstate 35 between Wichita and Salina, Kansas.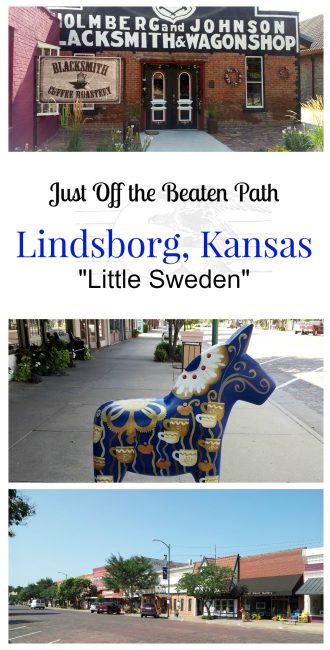 The other day, we were traveling from Wichita, Kansas when we saw roadside signs advertising the town of Lindsborg. It's always wise to give yourself plenty of time to get somewhere, especially when you are traveling with kids. Luckily, that day we were making great time and we had a little extra time to stop. We veered off the highway and do some exploring. Do you ever get off the beaten path and just see what you can see? We do it as much as we can. Towns like this are why we do it. This little town of Lindsborg was quite a nice surprise!
Lindsborg calls itself "Little Sweden" because it was settled by Swedish immigrants in the late 1800s. The town reflects its Swedish history, heritage, and customs. The downtown area is filled with gift shops, antique stores, Swedish restaurants, and Dala horse statues.
The Dala horse is a popular Swedish handicraft and souvenir. Many of the gift shops sell various sized wooden horses, but the streets featured these fun large statues. Here are a few of them.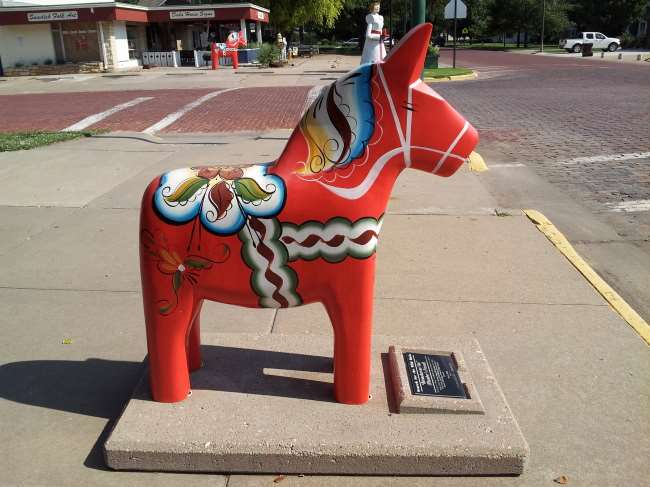 This one is painted like a traditional Dala Horse.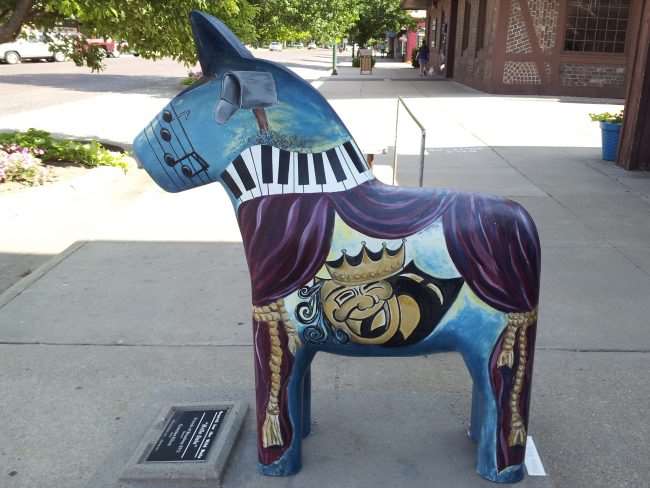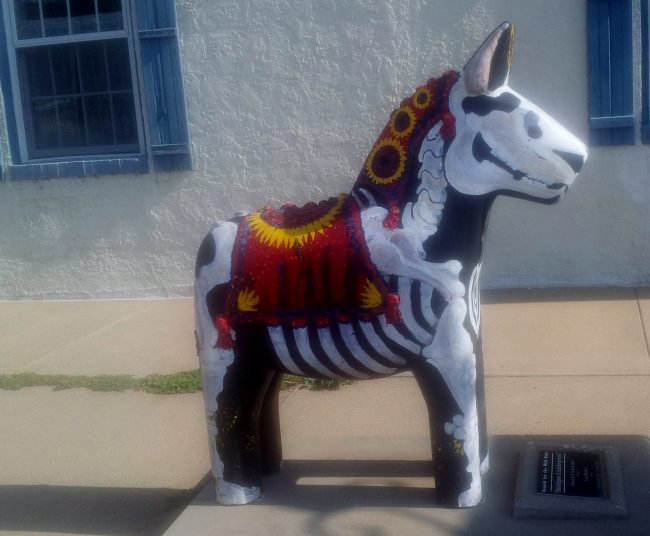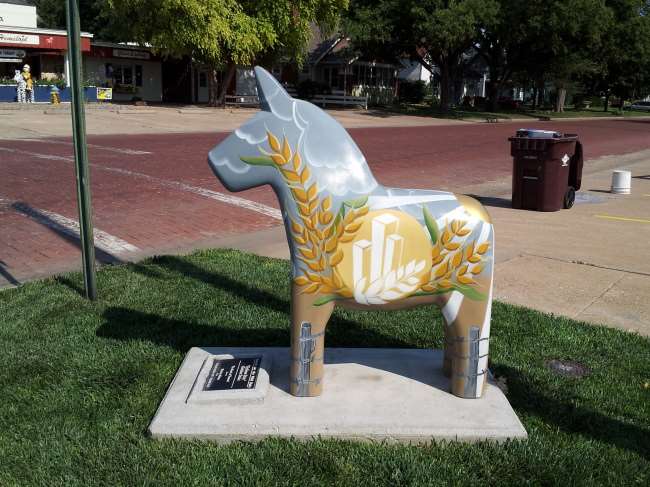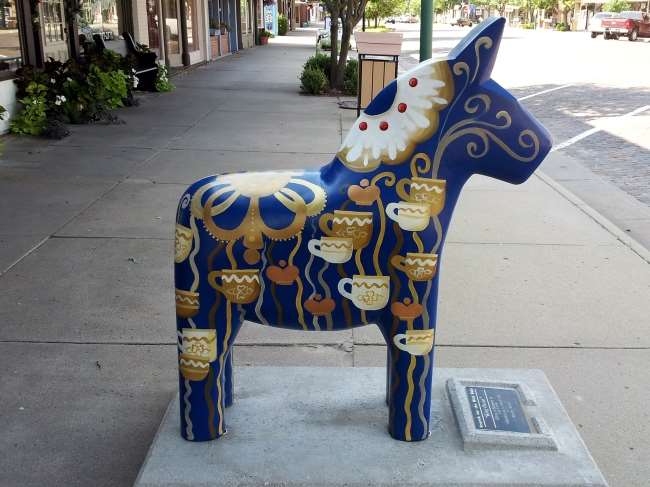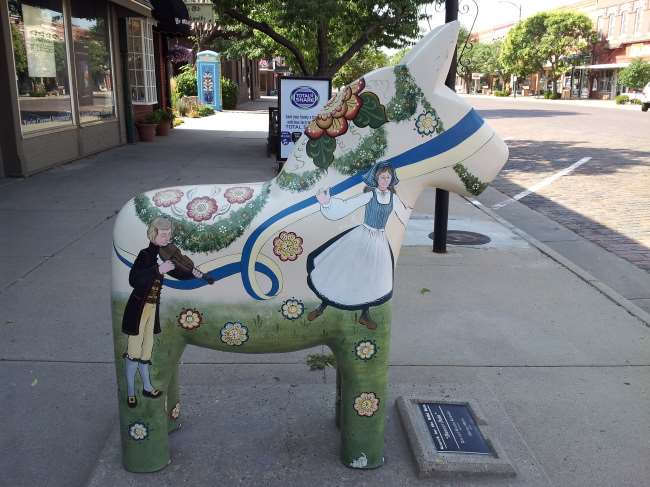 While we were they, we had to stop for some authentic Swedish Food. I like the Swedish meatballs at IKEA. But, they have nothing on this brunch meal from The Swedish Country Inn.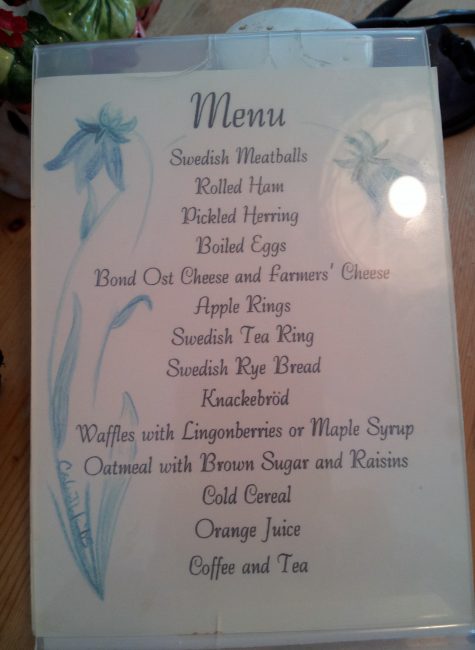 For $7 per person, it's an amazing deal! This place is also a bed and breakfast. We are seriously considering staying here if we are in the area again. If we do, breakfast is included in the room price.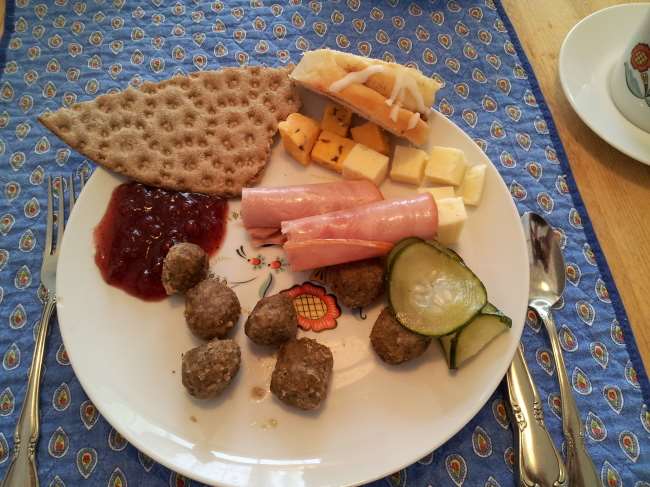 The town is full of history. Many sites are on the National Registry of Historial Sites. Since we visited on a Sunday morning, many buildings weren't open yet. But the grounds were fun to explore and see.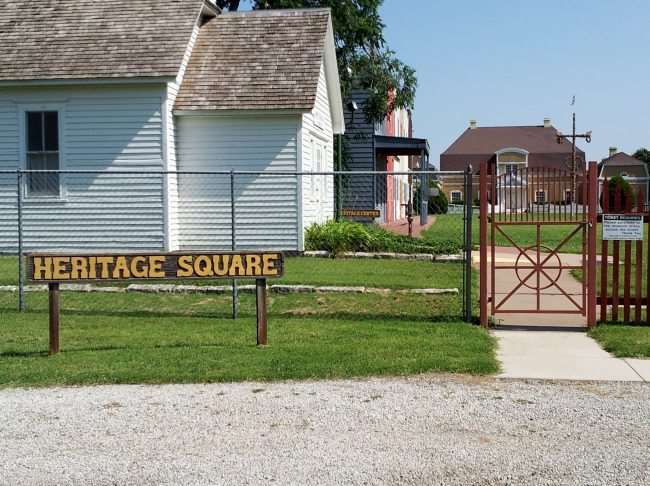 The Swedish Pavilion shown below is one of seven historic buildings on display at the Old Mill Heritage Square. We learned that this was Sweden's exhibit at the 1904 World's Fair. After the fair ended, it was shipped to a local college in the area.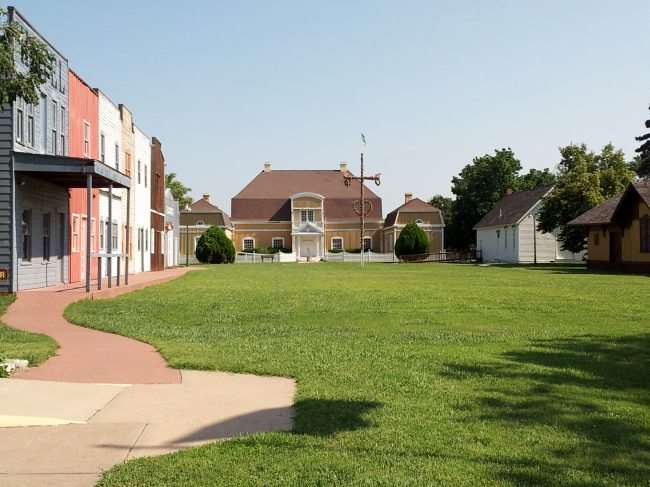 Next, we found this fun outdoor exhibit that was part of the Old Mill. There was an old dam and assorted farming implements. It was just fun to see all these sites.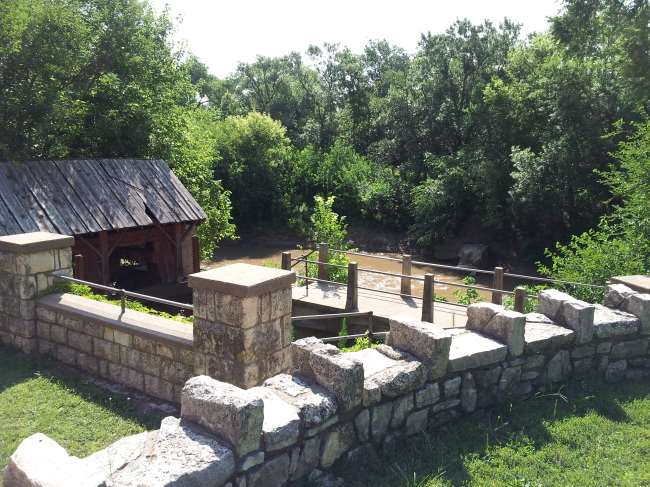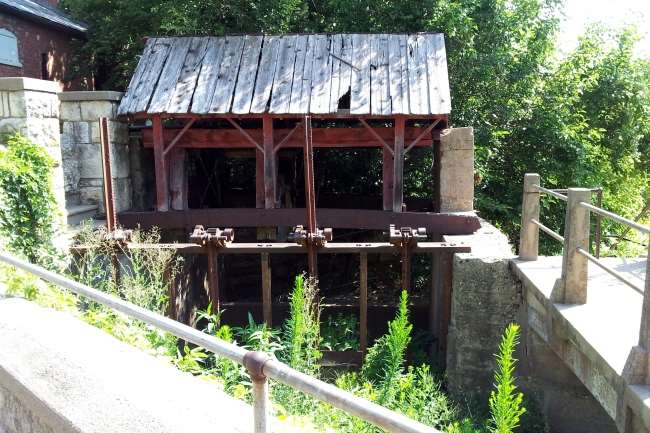 These are some of the old farm implements that were out. My father and my grandfather (his dad) were wheat and alfalfa farmers in California. They didn't use tools this old, but I remember having similar ones on the ranch growing up.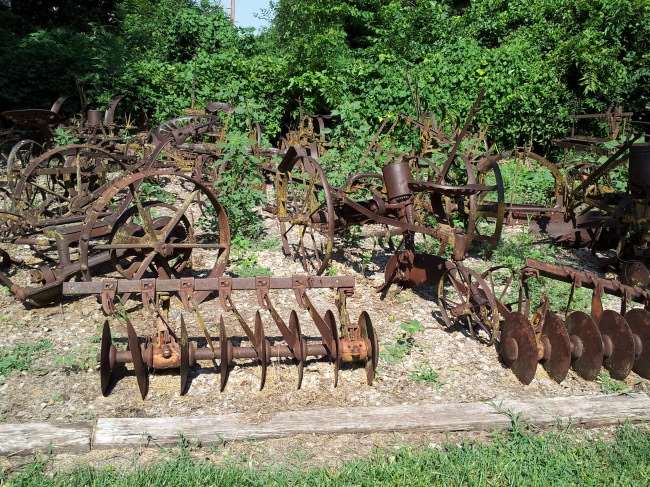 I don't know what this building is, but it was just a neat old building.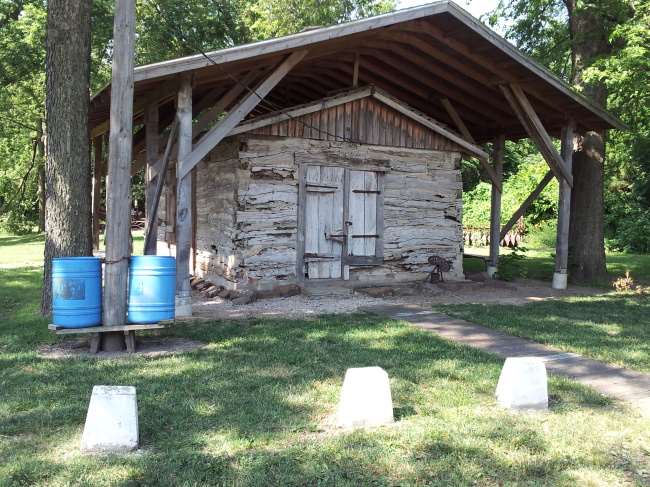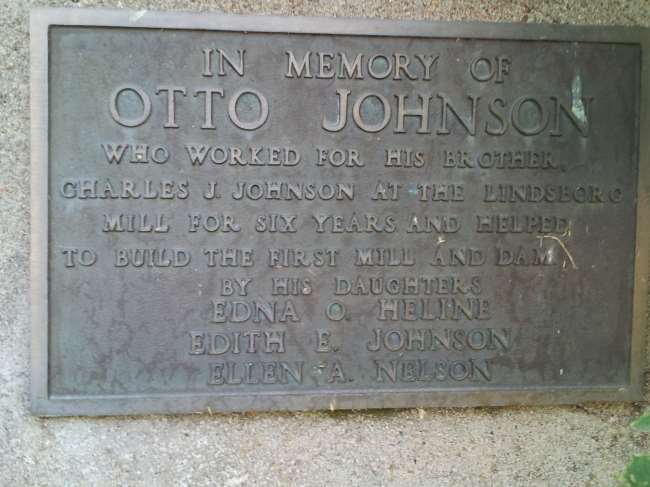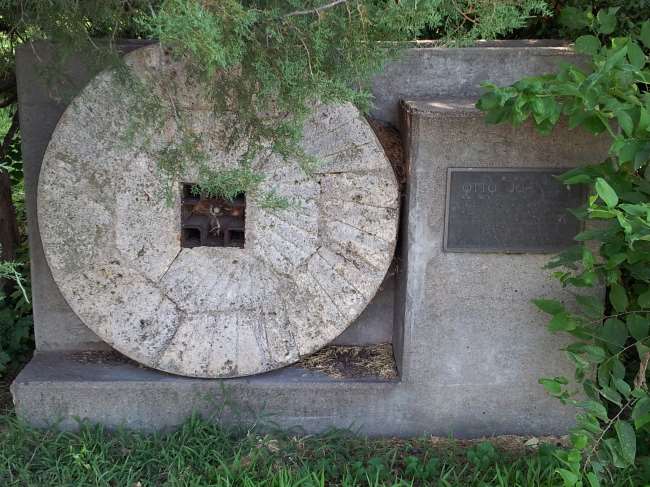 Lindsborg, Kansas is a fun little town rich in history. It has a unique character that makes you want to stop and spend some time. It was fun to head off the beaten path and explore this town a little.
Where have you been lately that was off the beaten path?
Find more travel inspiration at: